It's the off-season here in the midwest area of the United States. It's cold and there isn't much going on, well, except shovelling money into the S2000. I looked over my previous K series article and it made me think that it was time. Time to make an updated list of things you need to do to K swap your S2000. After a year or two campaigning mine, there are some things I missed or wish I would have known going in. This list will be pretty specific to the K24/K20A2 engine so from here on out when I reference "K series" that's the engine group I'm talking about.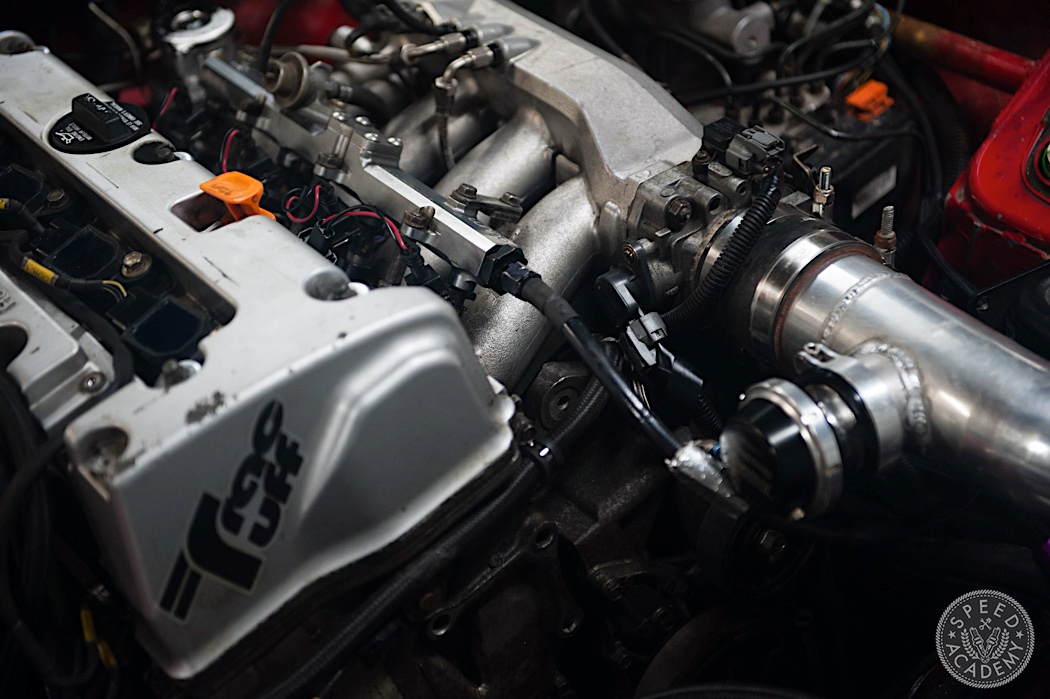 Start with the healthiest K24A2 engine you can afford.
This is the most important thing I could tell you! Start with a healthy engine or you will be chasing problems. Good ole Sheri has a horizontally mounted radiator so that brings its own cooling issues. All year I chased a series of issues, but guess what they turned out to be? A blown head gasket from donor engine No.1. I leak-down tested and compression tested and it seemed fine. Too bad it would start to not seal under boost. I also changed said head gasket and blew another one within three laps (user error that I'm too emotional to get into). Lesson learned! Start with the best donor engine you can afford. If you can swing it, I hear nothing but great things about the JDM K24A engines.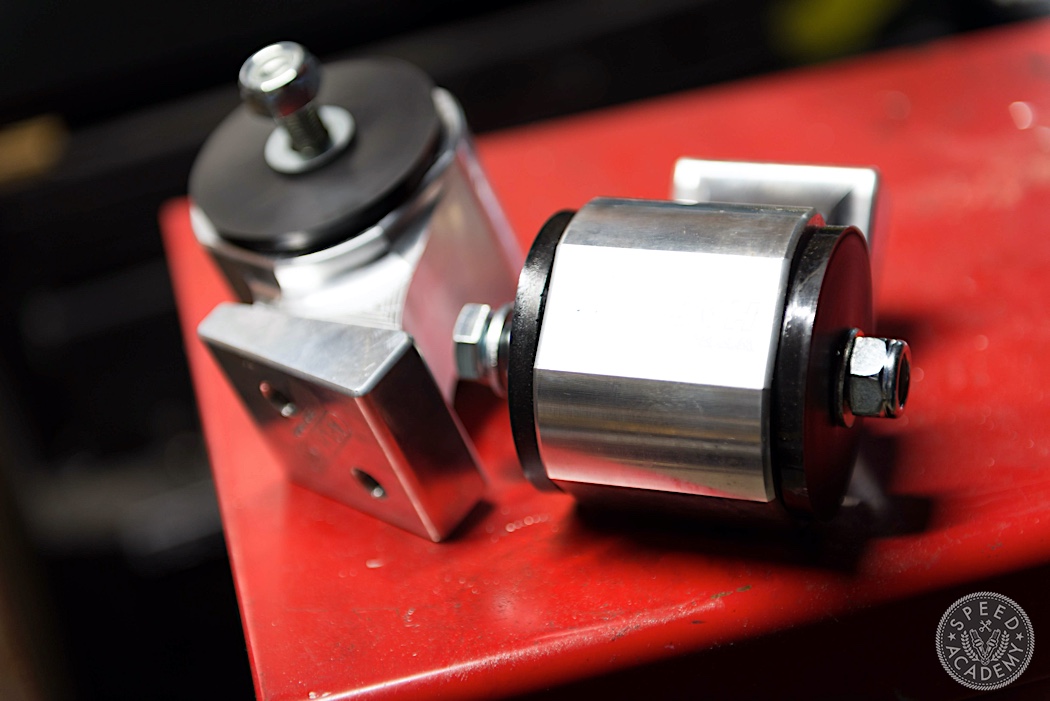 Mounts
There are two main options out there for mounts: Hasport is the one that I use, mainly because they mount to the sides of the K series and utilize the stock S2000 mount location. Innovative is the other company and they utilize some of the stock K series mounting locations, including the front mount location.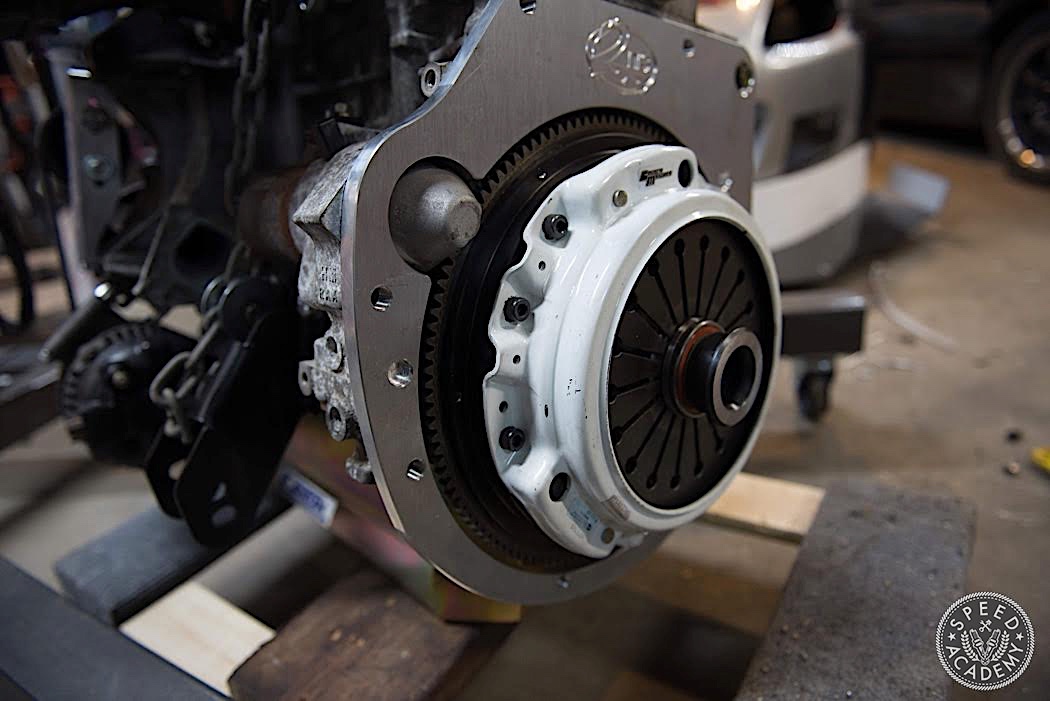 Adapter Plate
There are a few companies that offer adapter plates. Now you can choose what transmission you want to mate your K series to. Inline Pro offers options for ZF, CD009, and F20/22. 2NRS offers one for F-series and is the main one used by the community. Ballade Sports also offers one for F-series, and K-Miata offers one for ZF and Miata transmissions (hence the company's name).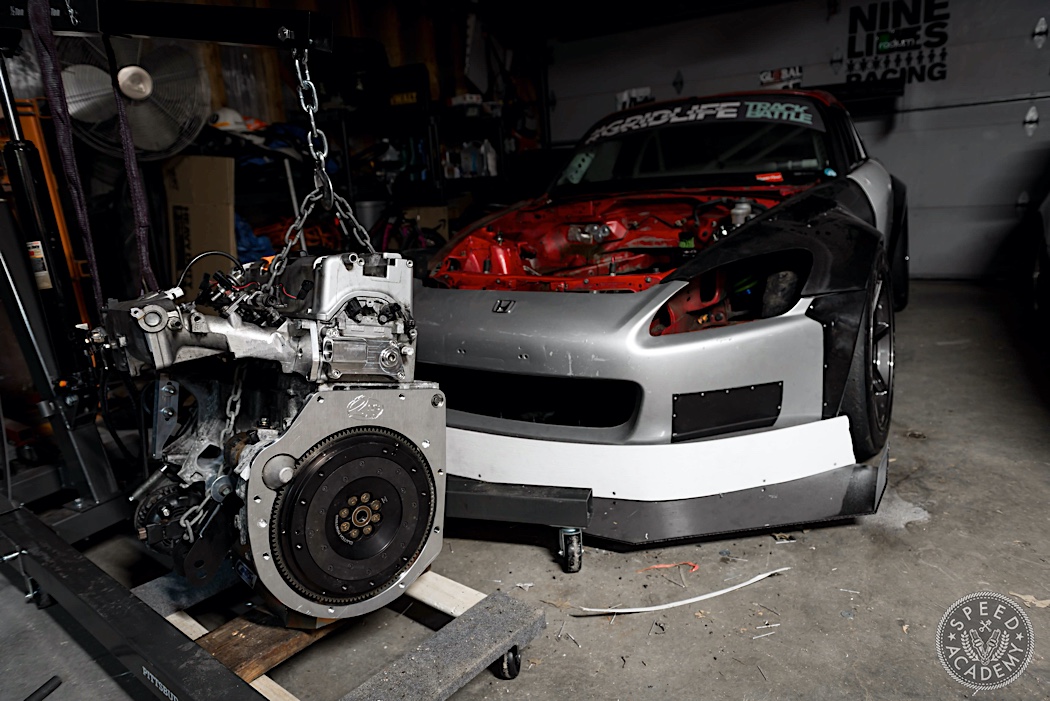 Flywheel/Clutch
Each company above, minus 2NRS, offers a flywheel solution that is manufactured by Competition Clutch, Clutch Masters, or K Miata. As far as clutches go, I know for the K to F flywheels you can use any S2000 clutch. I'm not sure about the BMW (ZF) flywheels you will have to contact those companies I listed to see what you can use. [Editor's note: we used a standard fitment E46 BMW clutch kit from SPEC with the KMiata adapter kit on our K24 swapped S14].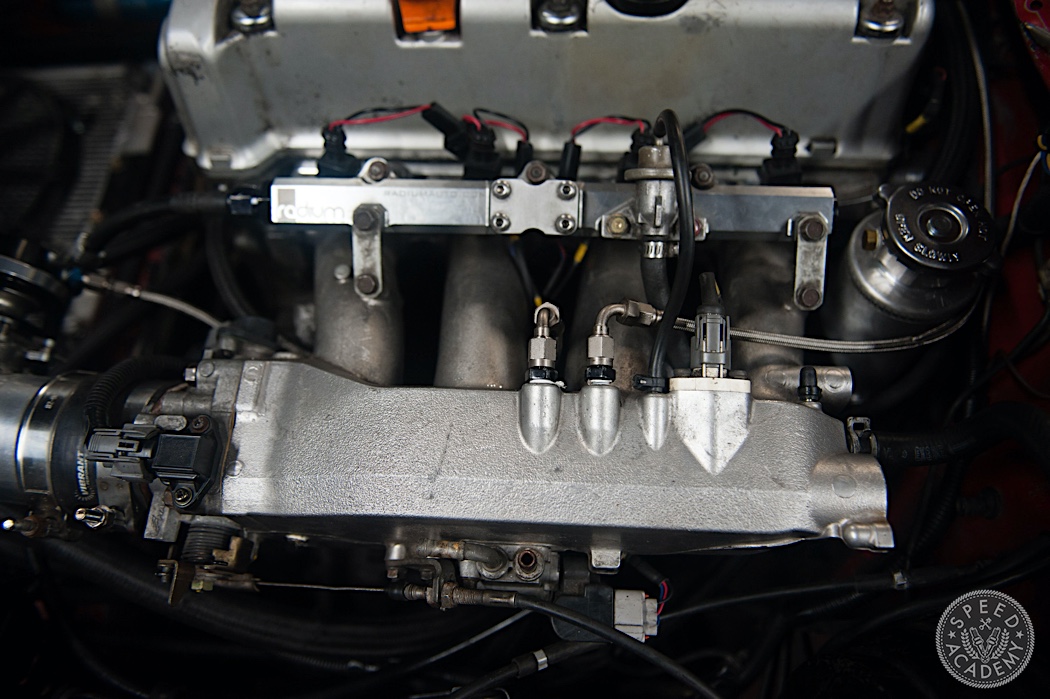 Intake Manifold Solution
You can go to two different roads with this but each one  opens up many avenues. What I mean by this is you need to decide if you want to run an F-series intake manifold or a K-series manifold. If you want to go the F-series route, you will need an adapter plate like the JSP adapter Pete and Dave used on their K swapped 240SX. The only other ones that I know of are from 2NRS and Ballade Sports. This allows you to run any F-series manifold you want, however, if you choose to run an F20C type manifold you will need to cut off the EGR stuff on the rear of the manifold. If you go the K-series route, K-Miata now offers an RWD specific manifold or you will need a manifold that comes in at least two pieces so you can flip it around. A prime example of one of those manifolds would be the Skunk2 Ultra series.
Exhaust Manifold / Turbo Manifold
The flange on the exhaust side of the F-series and K-series are also different. Luckily for us, it's not different by much. The spacing on the inner runners on an F-series are slightly closer together. This means that you can cut off the flange on your stock exhaust manifold and have a K-series Flange welded on. The other option is to buy one of the off-the-shelf headers specifically made these swaps. At the moment there are a few options that I know of including Inline Pro, 1320 Performance, and Ballade Sports. For a turbo manifold, you can reach out to companies such as PFAB to see if they do something custom but I know Inline Pro has an off-the-shelf unit and K-Miata is working on their own which should work for S2000s as well. There are currently no ready-made down-pipe options available for the turbo option that I'm aware of. Let us know in the Comments if you know of any.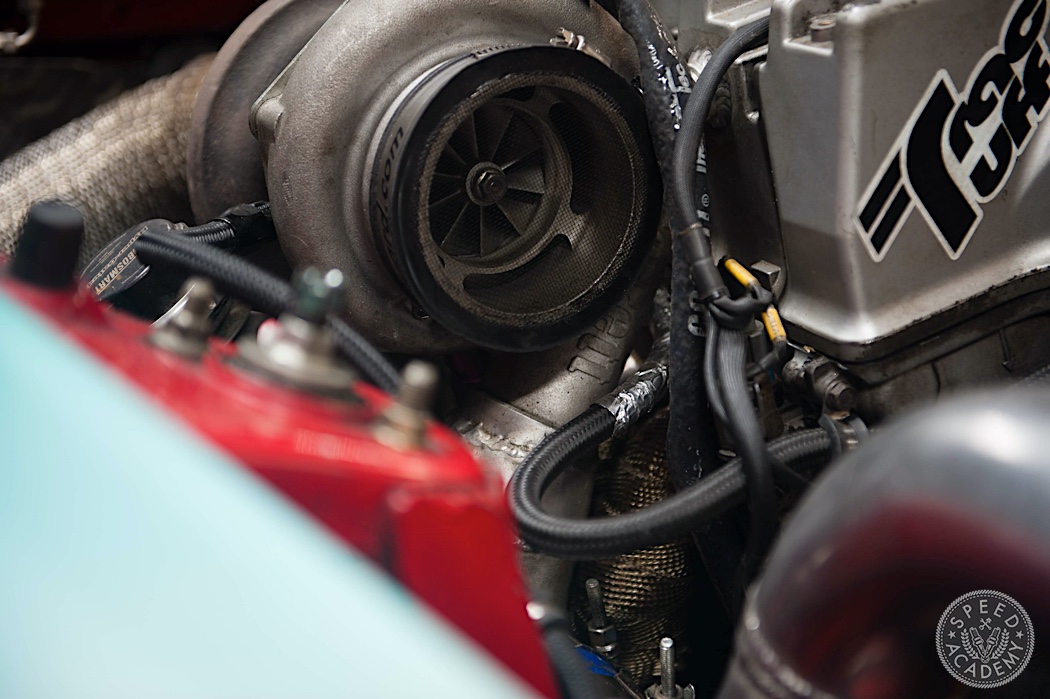 Wiring Harness
You will need a jumper harness to plug your factory chassis harness into the new engine harness, or a custom harness, or wire the the chassis side to the engine side yourself (or pay a pro to do it). 2NRS and Ballade Sports are the only jumper harnesses I currently know of. Rywire makes a Motorsports grade harness that allows you to keep your chassis harness 100% intact. I believe with the 2NRS/Ballade harnesses it requires that your donor engine have a Type S engine harness.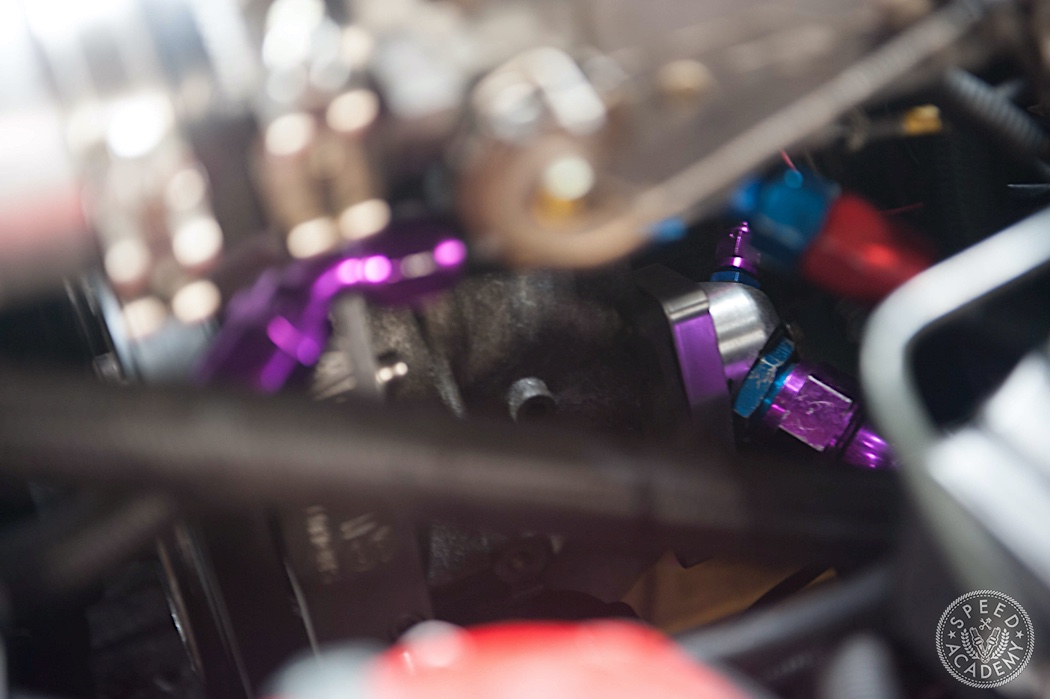 Cooling Adapters
You will need a plethora of different cooling adapters depending on which engine you have. The K24 and K20 heads coolant necks are different, so choose accordingly. You will also need an adapter to make sure the thermostat neck can be clocked so that it's usable in an RWD application. I love Tractuff products for this, but K-Miata and K-Tuned also make these adapters.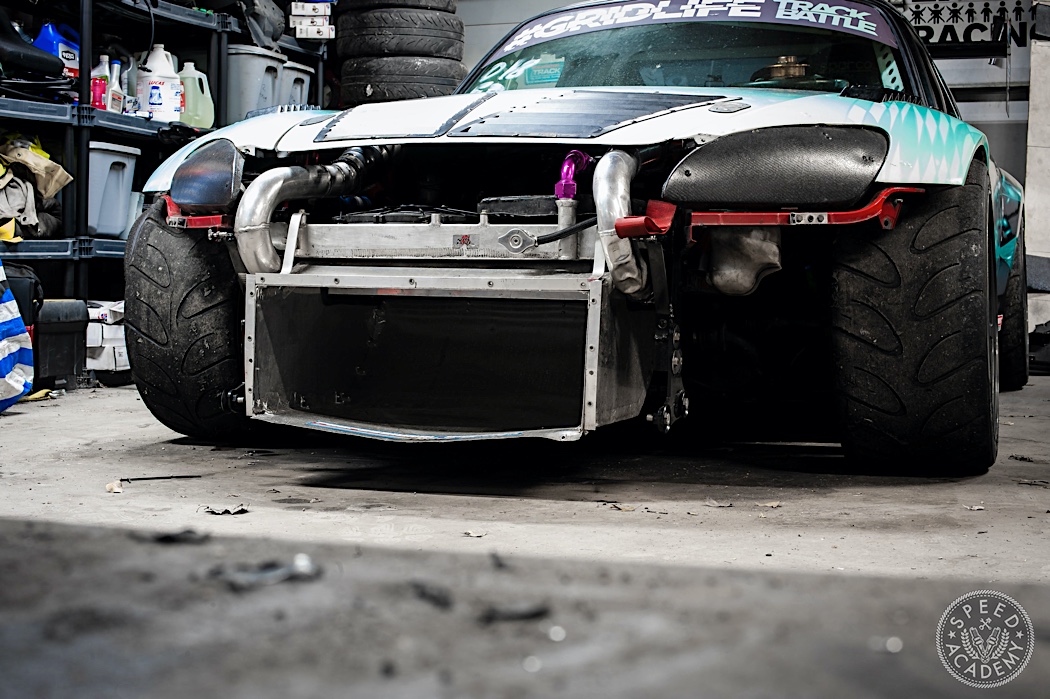 I'm pretty sure that covers the basics for now, but if you have any questions or need some insight there are some places you can go to. You can DM me on Instagram (go ahead and follow me while you're at it), look over some of Speed Academy's videos when they did the K swapped S14, or join the K swap S2000 group on Facebook.