Day Two at the 2014 SEMA Show was spent roaming the rest of the main hall and included a visit to the wheel and tire hall as well. There was lots to see, including many fine models, but alas, this is Speed Academy not Booby Academy, so without further ado here's what we saw and liked.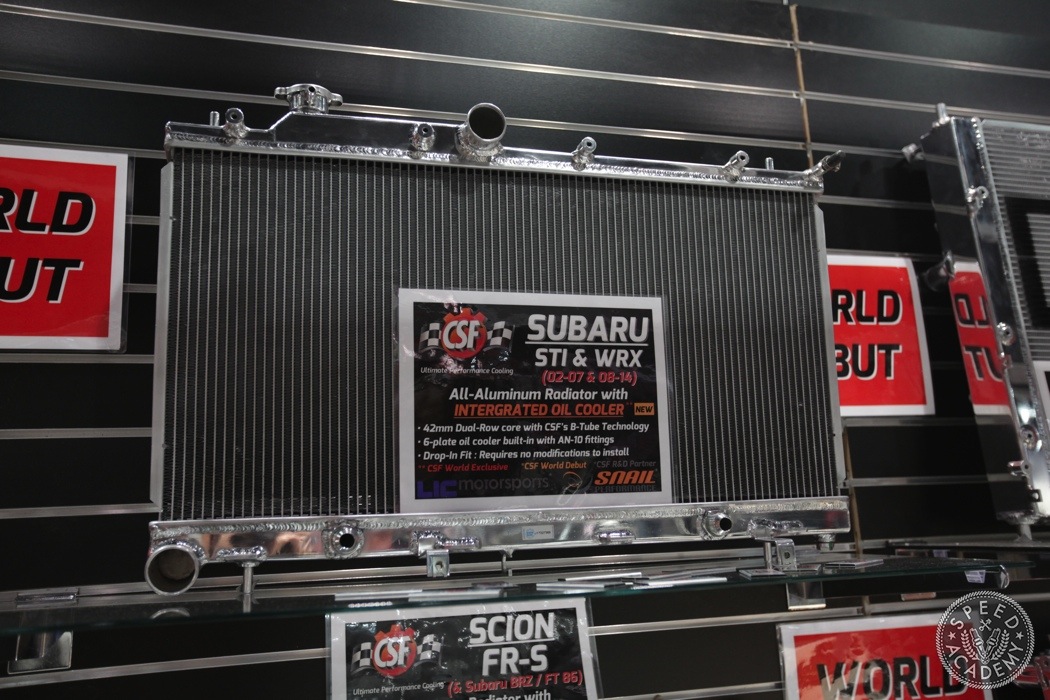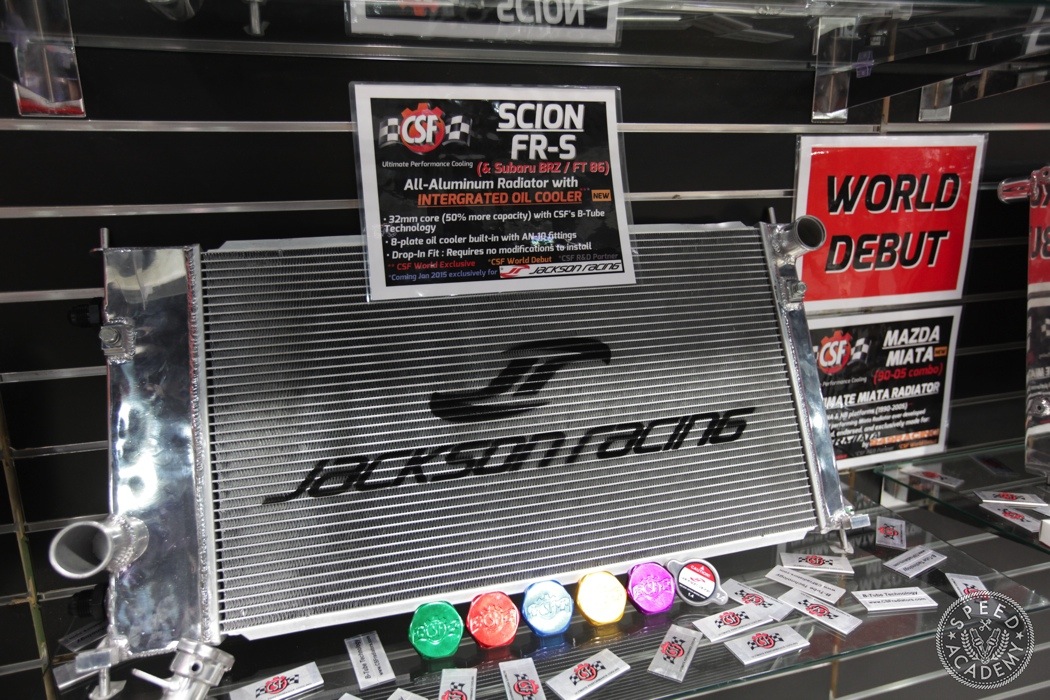 CSF not only sells performance radiators but now offers ones with built-in oil coolers, eliminating the need to add an external unit.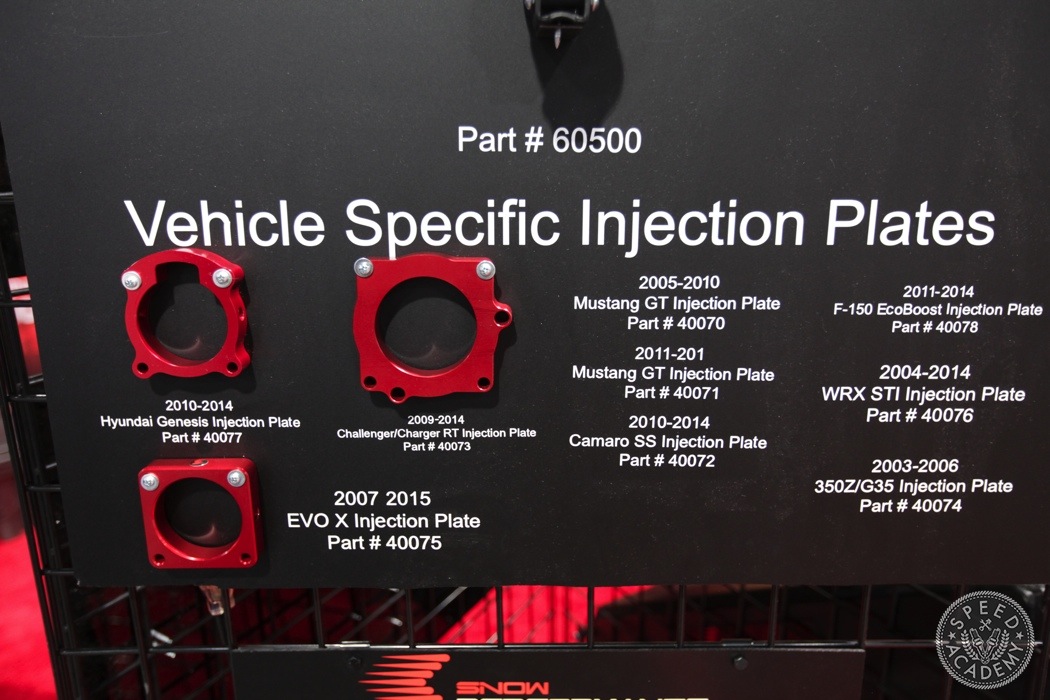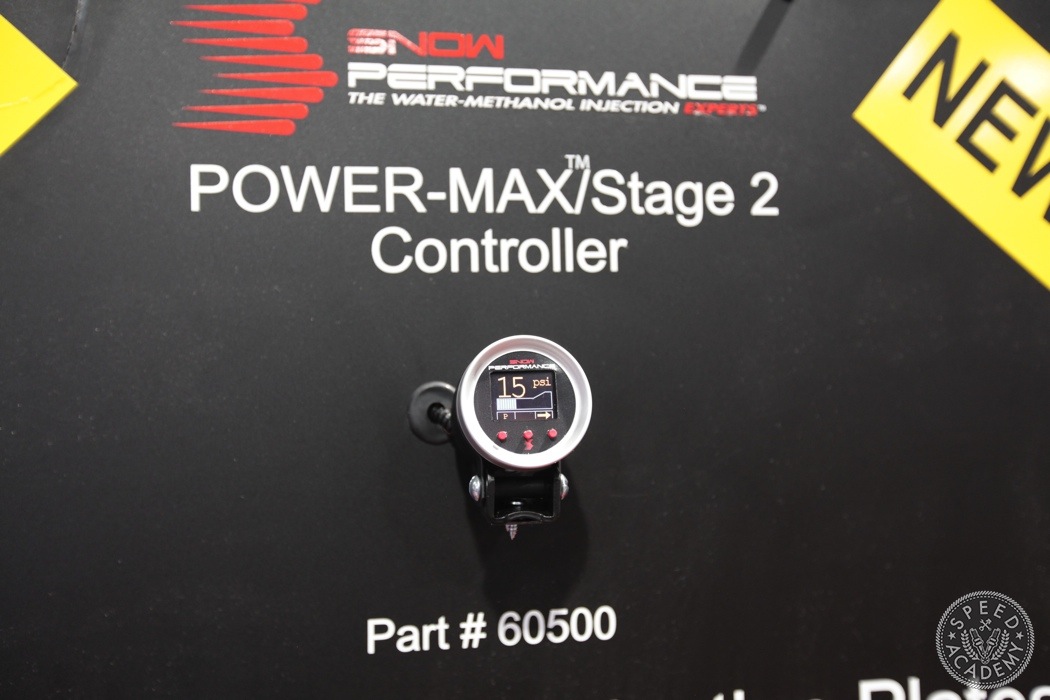 Snow Performance had some new products showcased, including vehicle specific injection plates that take the guess work out of installing nozzles into intake piping. They also have a Meth injection digital controller  that displays many functions and makes keeping tabs on your system much easier.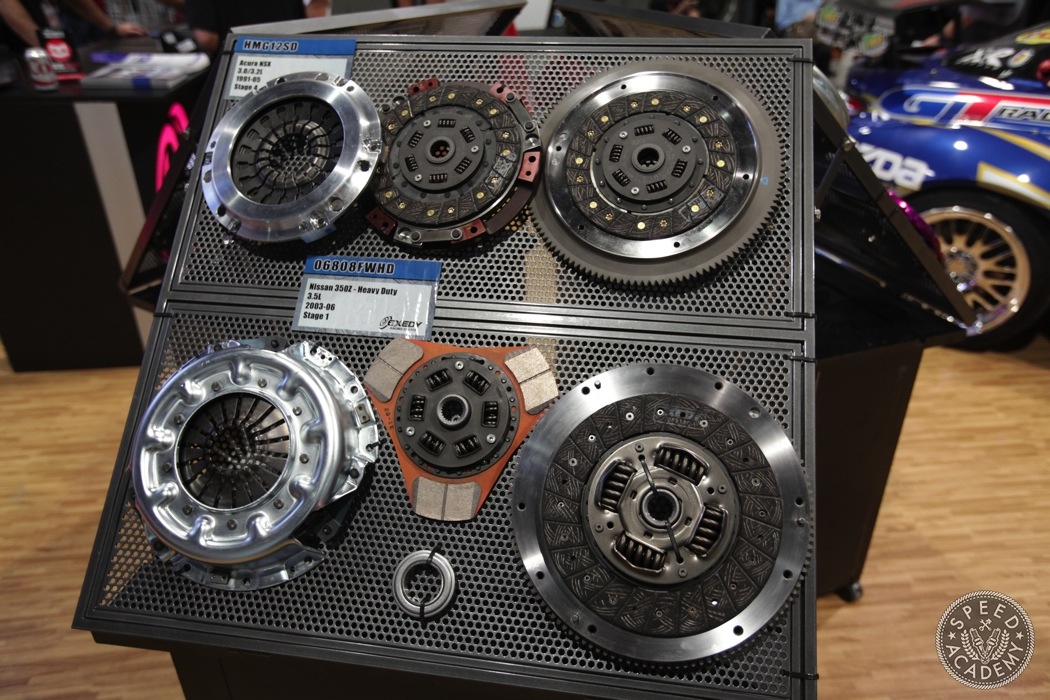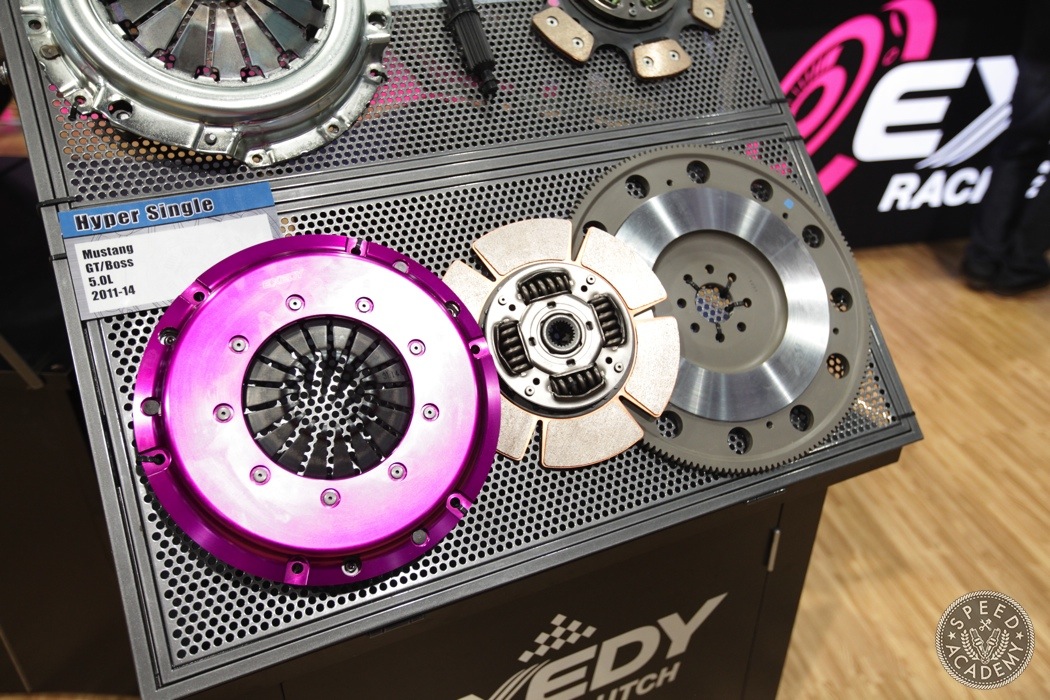 Exedy Clutch was showing off some new applications in their Hyper Single line as well as Heavy Duty and Stage 4 clutch and flywheel setups.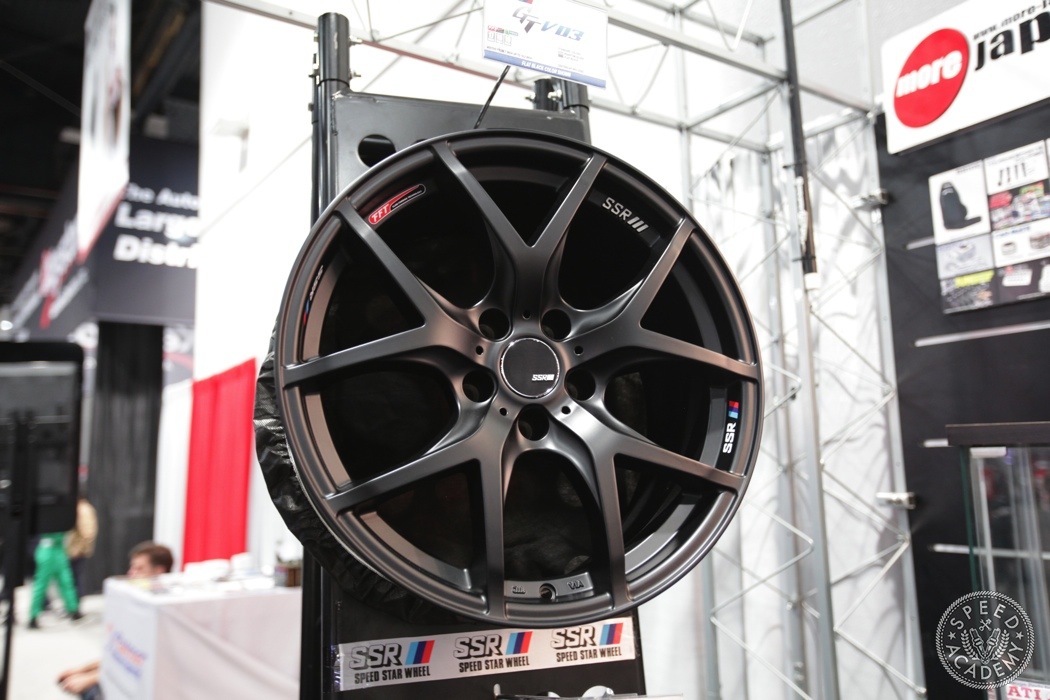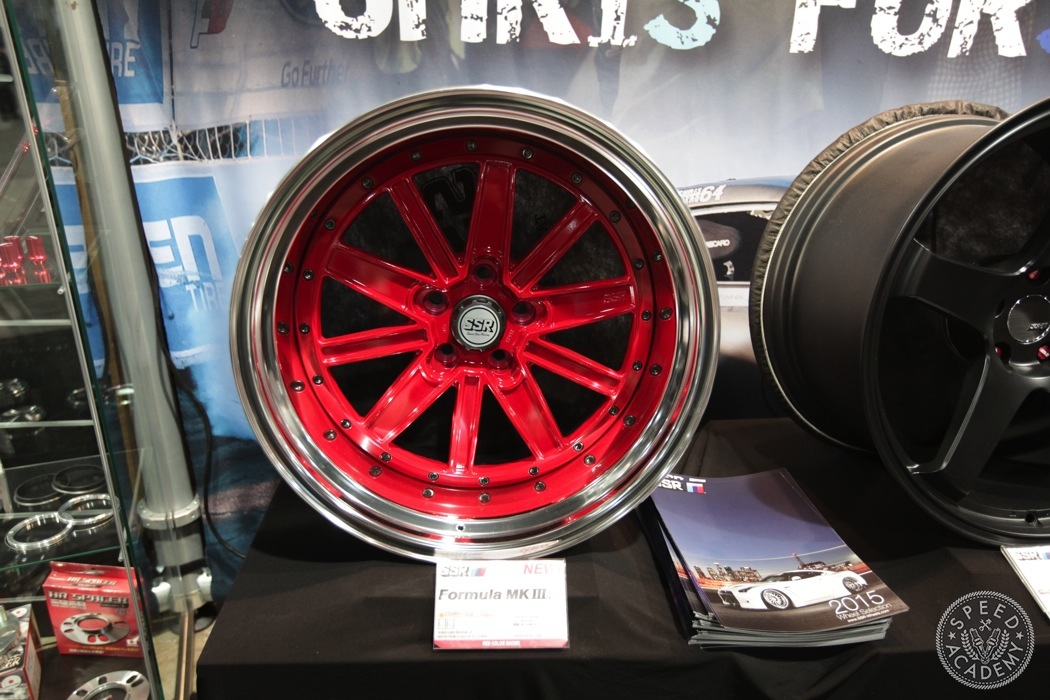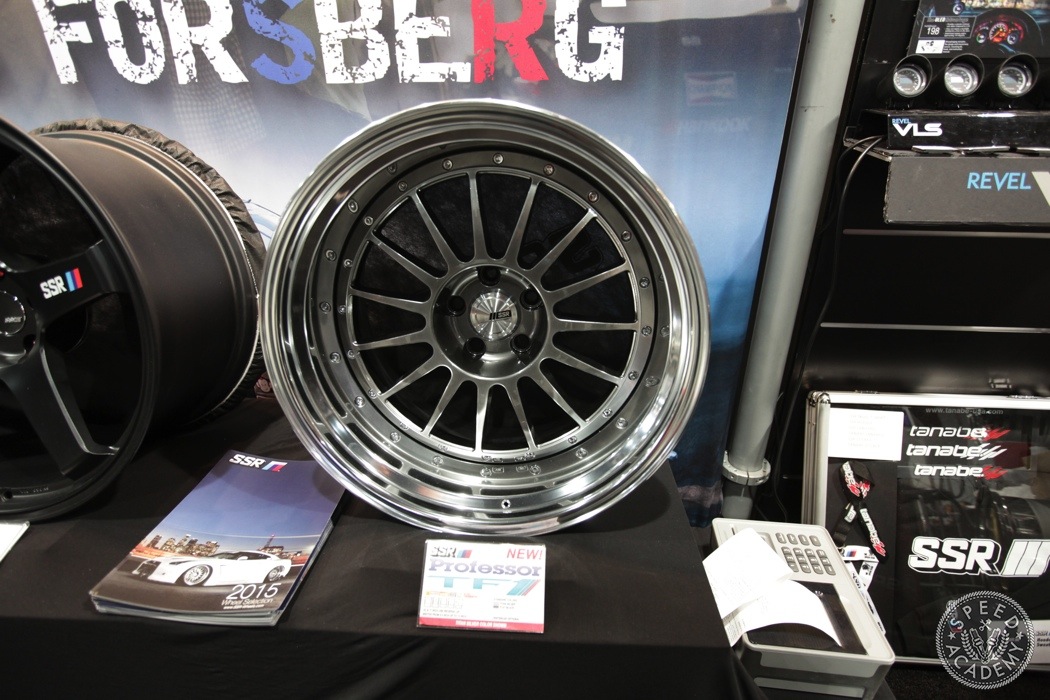 SSR continues to roll out sleek and stylish designs that are inspired by new and old influences. The Formula MKIII looks like it's going to be an instant hit with the classic car crowd.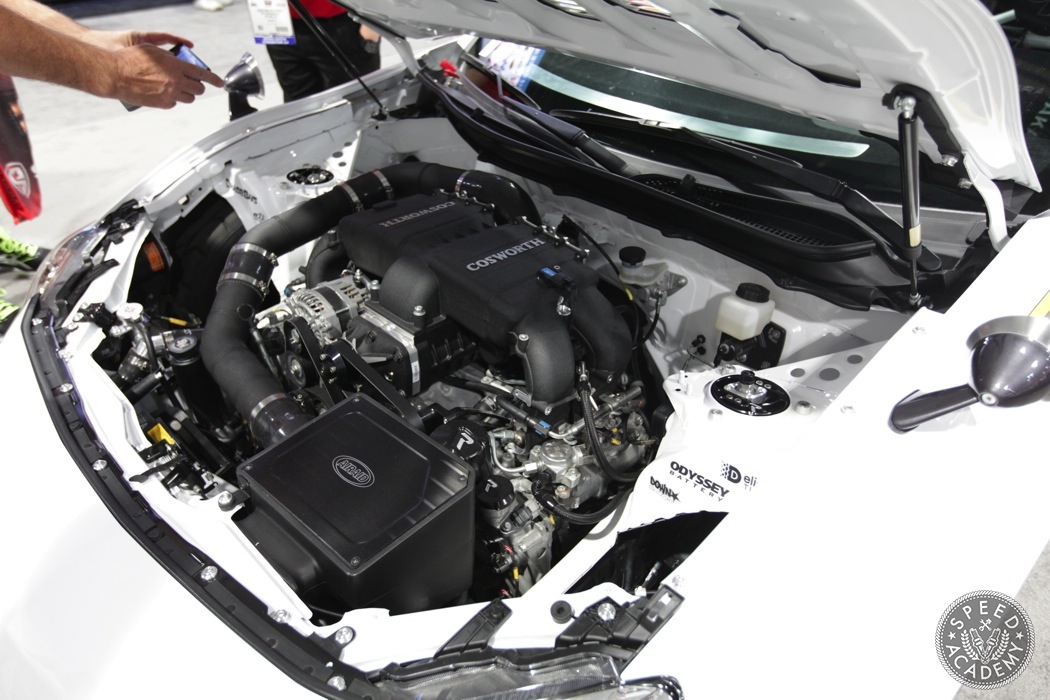 Cosworth debuted its new Subaru BRZ/ Scion FR-S supercharger kit that boasts power gains of 80hp with instant throttle response and ready to drive Cosworth ECU calibrations.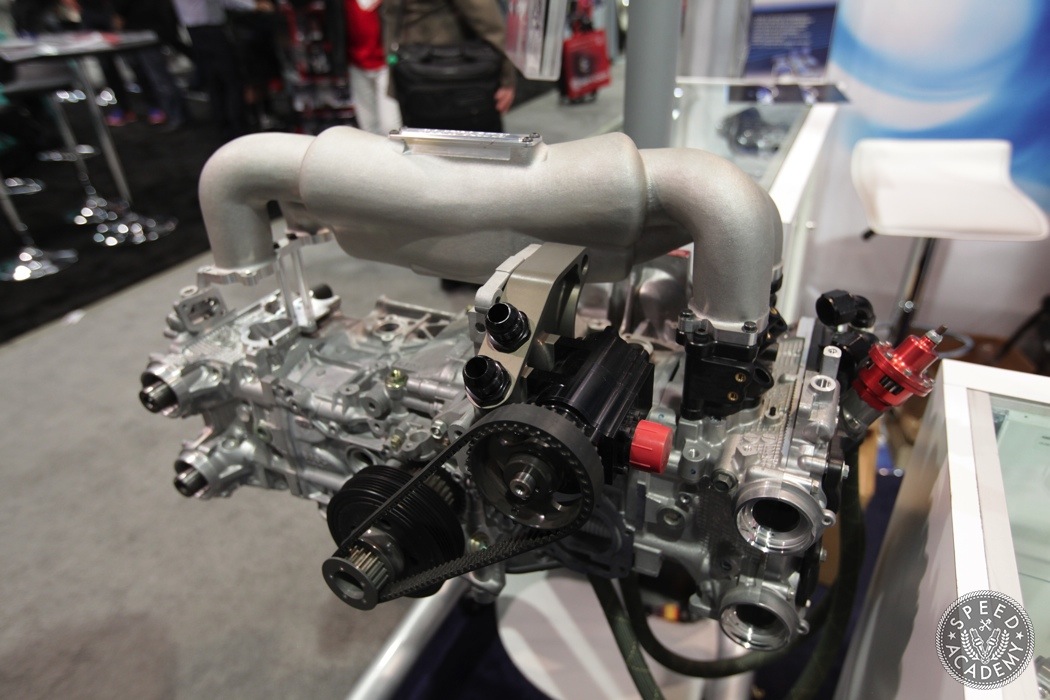 Tucked away in the corner of their booth was this EJ dry sump setup that looks to replace the AC compressor. Quite a tidy setup for those looking to ensure adequate oiling to their engine.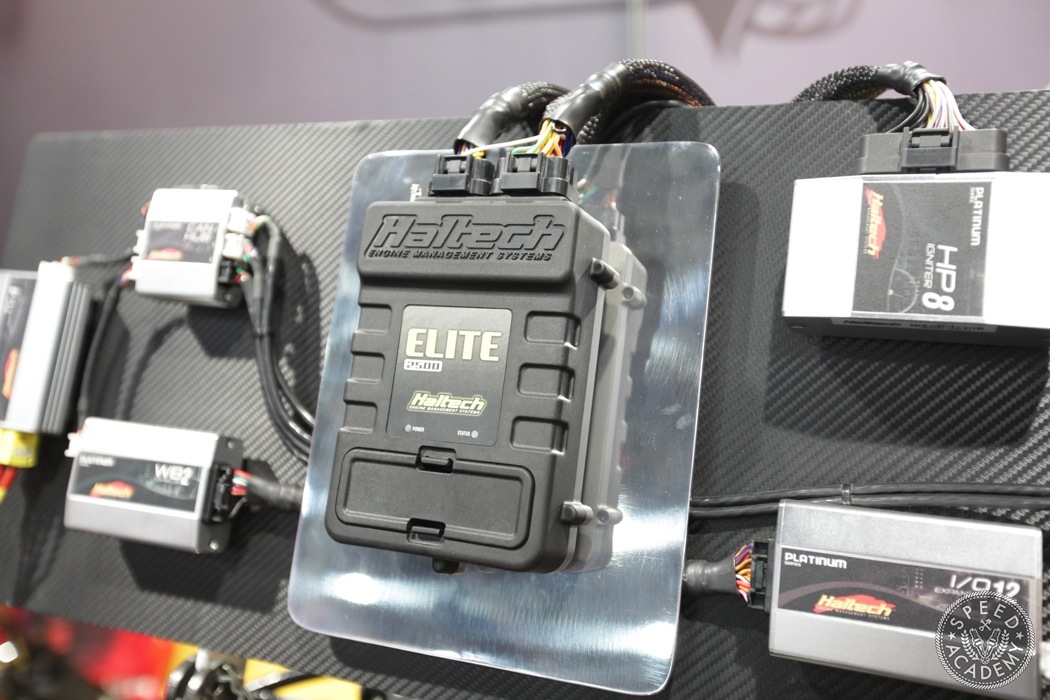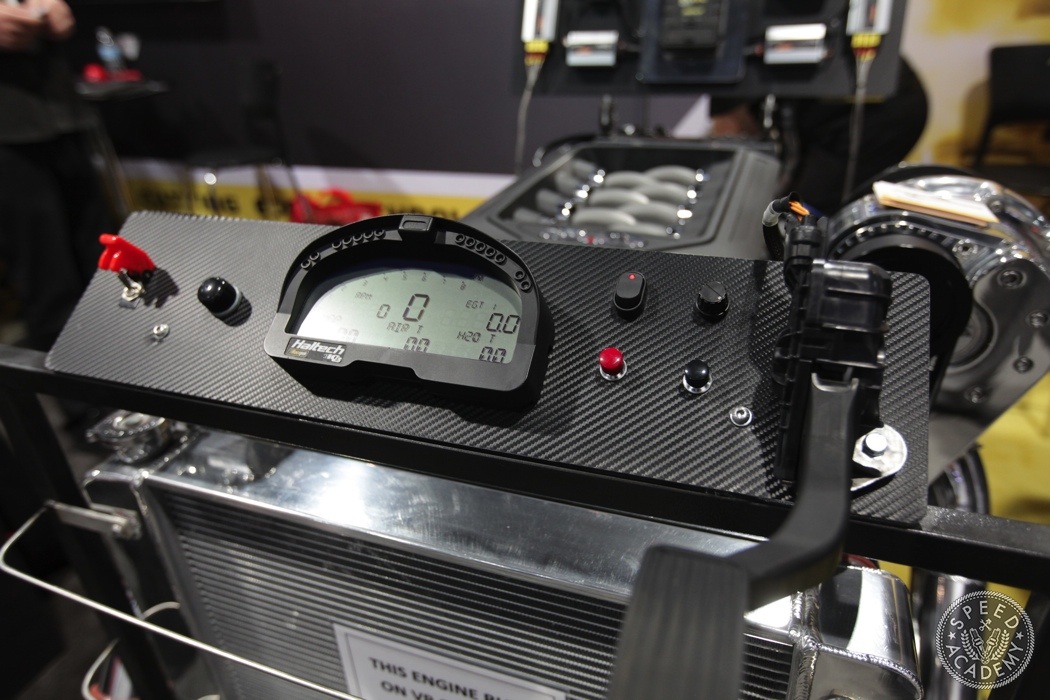 The Elite Series of stand alone ECU's is now available from Haltech. It provides a massive list of new and advanced features that will be very useful and  powerful aids when tuning your engine for optimum power output and safety.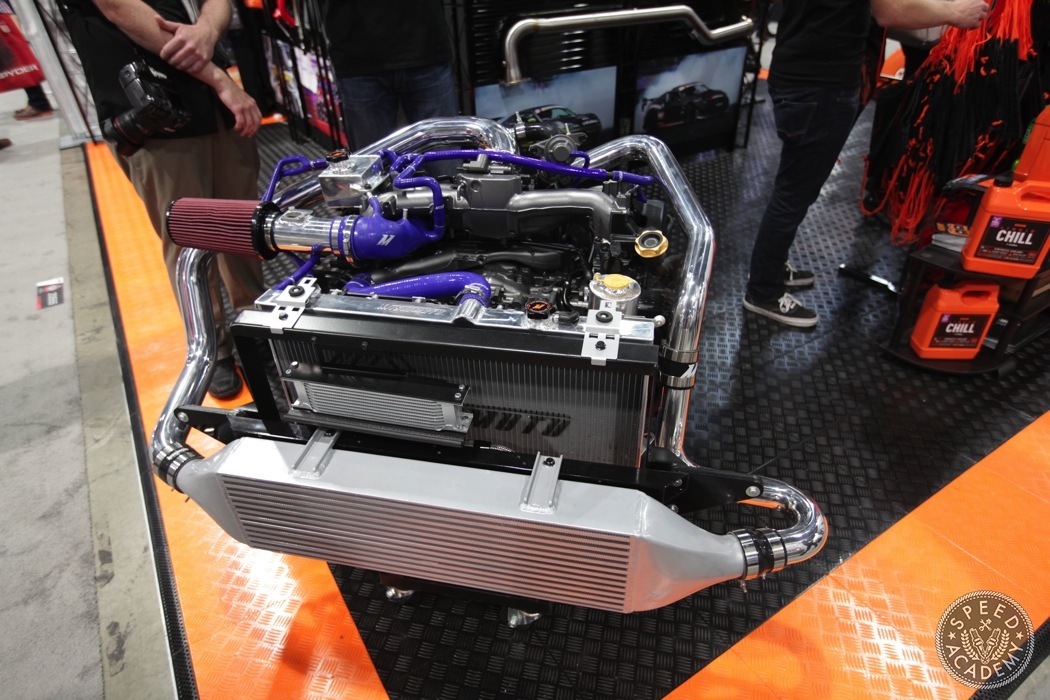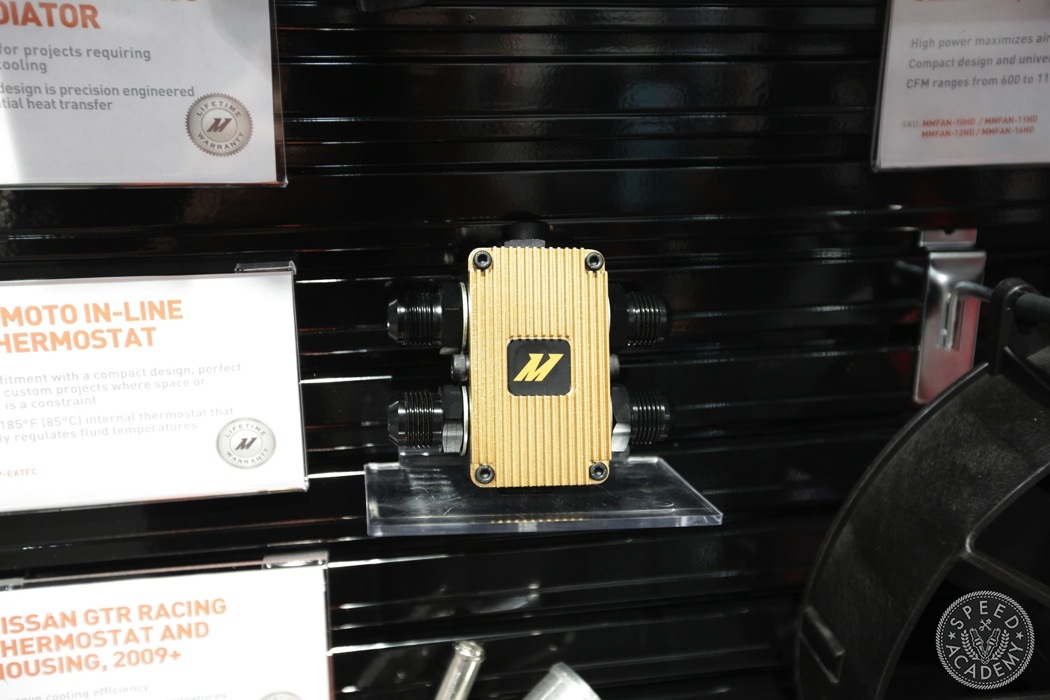 Mishimoto doesn't just do radiators anymore. The company continues to expand its product line up including intakes, plumbing, oil coolers and thermostats.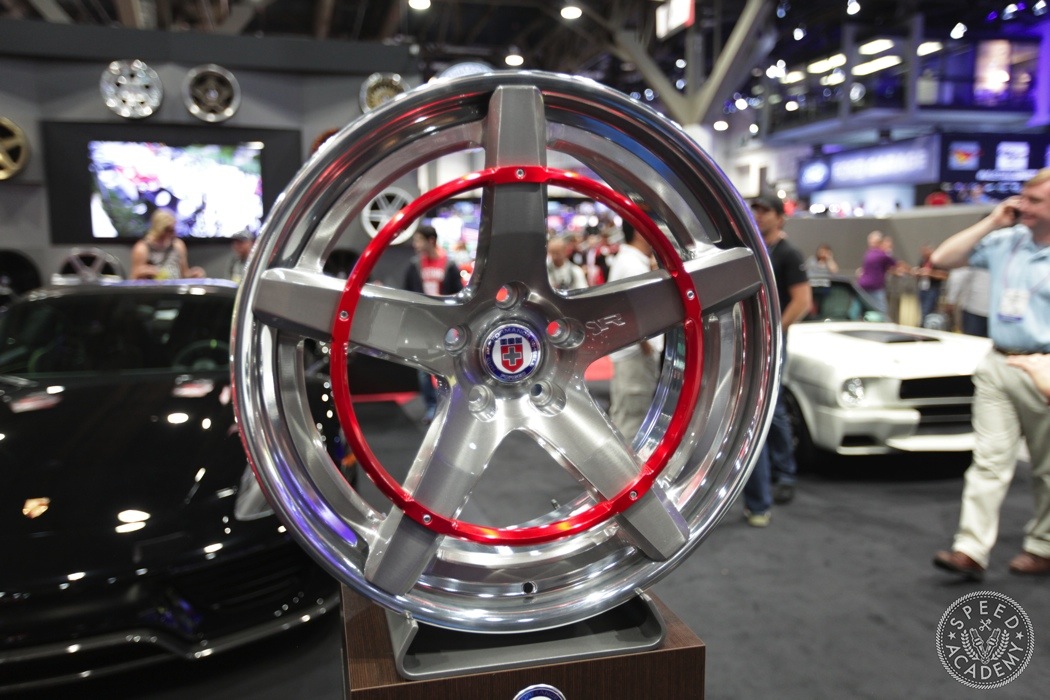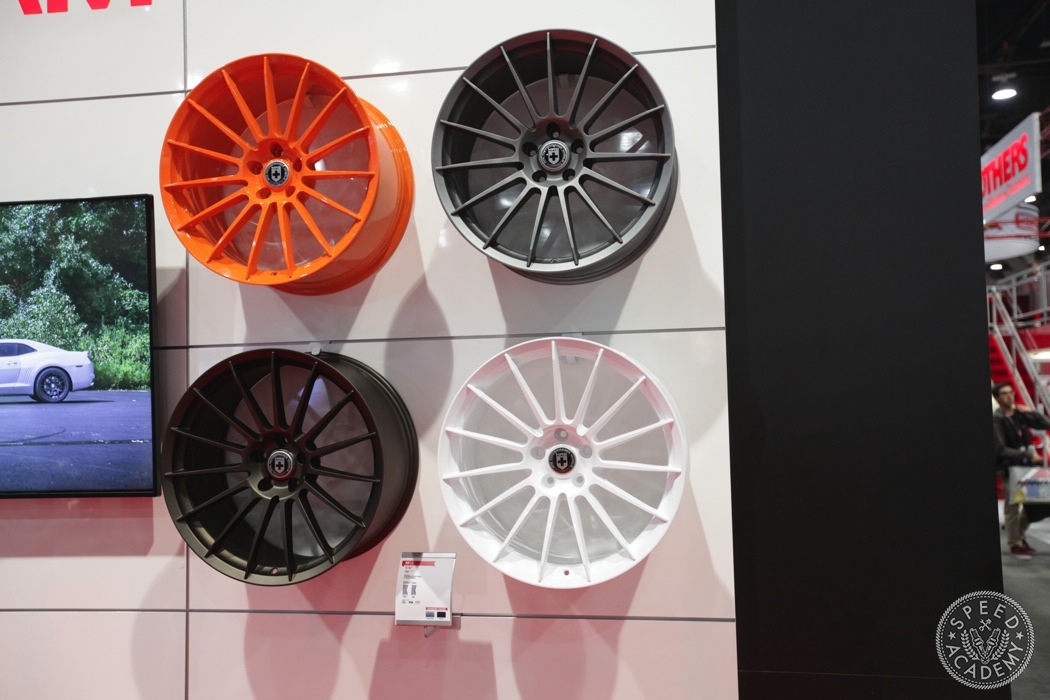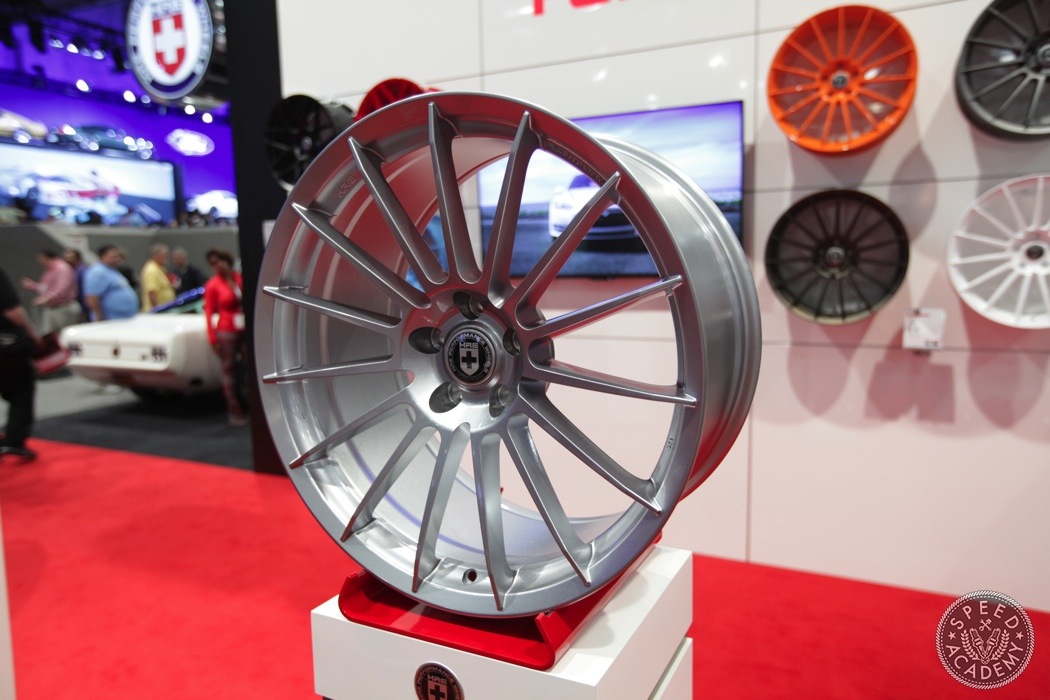 HRE Wheels specializes in custom, made to order wheels but they also offer a few more affordable options such as the multi-spoke wheel you see above.