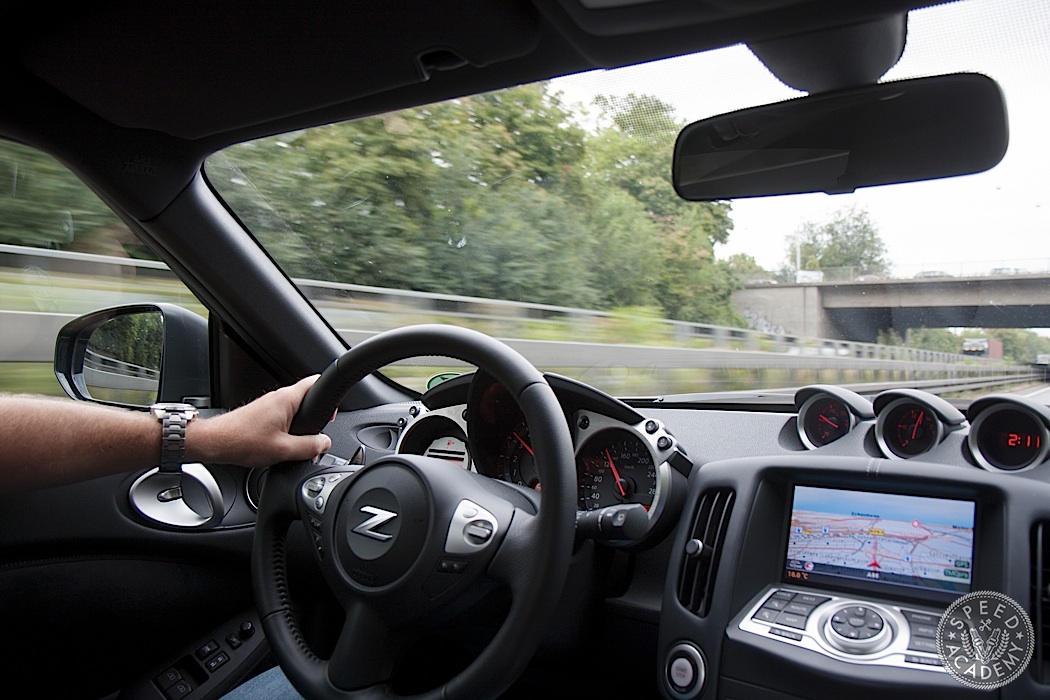 Driving at 160 to 180-kph on the Autobahn is pretty standard fair. Lots of cars average this speed in the deregulated zones and the Autobahn burners in their big German luxury sport sedans and wagons often passed us at well over 200-kph. And yet it all felt very safe, because the lane discipline here is superb. The German approach to driving is hugely appealing to enthusiasts like us, since slow traffic sticks to the right lanes and the faster moving cars only use the left lane for passing. It's how highway driving is supposed to be, but in Germany the commitment to driving right is truly exceptional.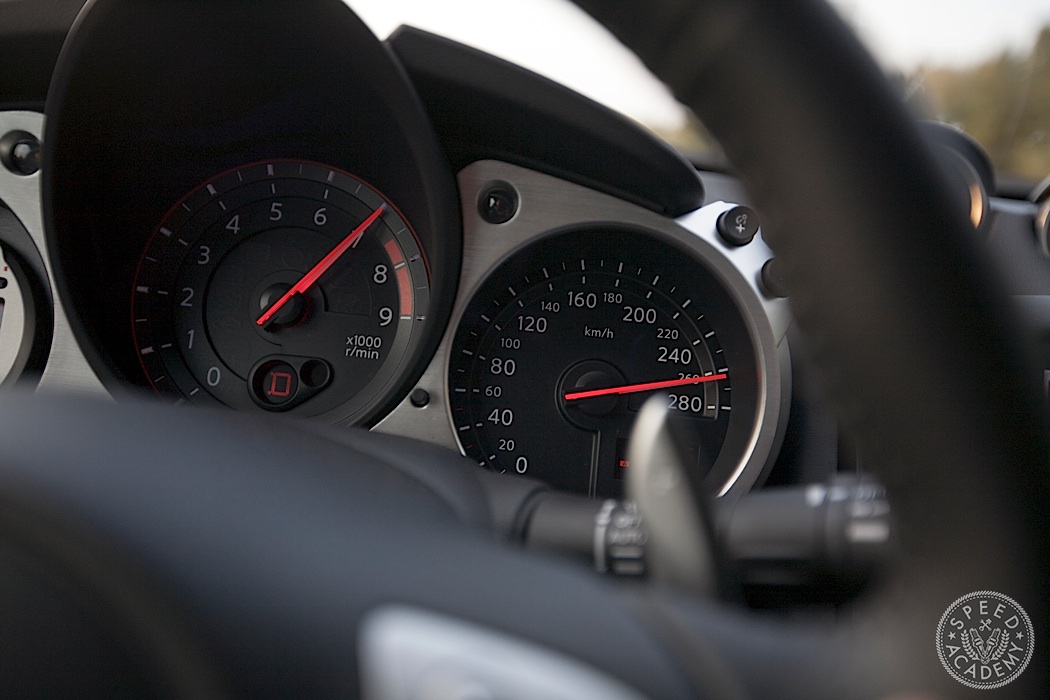 This meant we could explore the limits of our Evo X and 370Z, the Z topping out at around 270-kph while the Evo (with an extra passenger and most of the camera gear in the trunk) ran out of puff around 245-kph. This felt plenty fast to us and these speeds were really only achieved for very short distances and with no traffic in sight, with our cruising speeds being more typically in that comfy 160 to 180-kph range. Still, it made the kilometers fly by, and the adrenaline rush of the occasional top speed run kept us on maximum alert just in case someone did wander into the left lane.
The Evo was especially thirsty at these speeds, and its small gas tank didn't help its range any. This meant fairly frequent stops along the way, which wasn't a bad thing. This gave us a chance to snap a few pics, stretch our legs, and sample some local road food. Germans eat a lot healthier than North Americans and generally don't go for fast food options, so even roadside stops meant we could get some surprisingly healthy eats. We still managed to find this funky looking ice cream palace right along the A7 as we closed in on the Austrian border.
As we rolled into Austria and the foothills of the eastern Alps, the scenery was just stunning.

We spent the night in the beautiful city of Innsbruck, where the 1964 and 1976 Winter Olympics were held. You can see the Olympic ski resort from just about anywhere in town, and we enjoyed a night out at an open-air bar packed with real life Ken and Barbie dolls. Actually, make that Hans and Hanna dolls, yodelling not included.
In the morning we headed for Stelvio Pass, driving through some incredibly long tunnels including the 7-km Landecker Tunnel.
This, of course, meant cracking the windows open and dropping the hammer! The Z's V-6 sounded especially good here, and at a 190-kph the sensation of speed in a tunnel was hair-raising.
Once we burst out into the sunlight on the other side, the view just kept getting better and better.