You've seen it on YouTube. You've read about it in car magazines. You've driven it in video games, but now it's time to earn your man-card by experiencing the Nurburgring Nordschleife firsthand.
A trip to Germany comes with a number of other potential petrolhead perks, too, like experiencing the deregulated (no speed limit) zones on the Autobahn, touring an automaker museum or two, and maybe even blasting up and down the legendary Stelvio Pass if you're up for a bit of a road trip. All readily available to you in Deutschland and the eastern Alps region, and all in the name of unadulterated driving joy in an era when governments and insurance companies are trying very hard to prevent it.
If you live in the UK or Europe you can drive to Germany and experience all of these motoring wonders in your own car, but if you live on the left side of the Atlantic like we do, your only option is to fly in and rent a car. We were lucky enough to snag a couple of press cars, a Mitsubishi Evolution X MR and a Nissan 370Z, plus we met up with a friend stationed in Germany (at the U.S. military base in Wiesbaden) who gave us access to his Ring-prepped Subaru Impreza WRX STI. As it turned out these were all very rare machines in Germany, where importation taxes make it prohibitively expensive to own Japanese cars, so even though the roads were littered with big dollar Porsches, Audis, Bimmers and Benzes, our fleet of rice burners turned heads everywhere we went.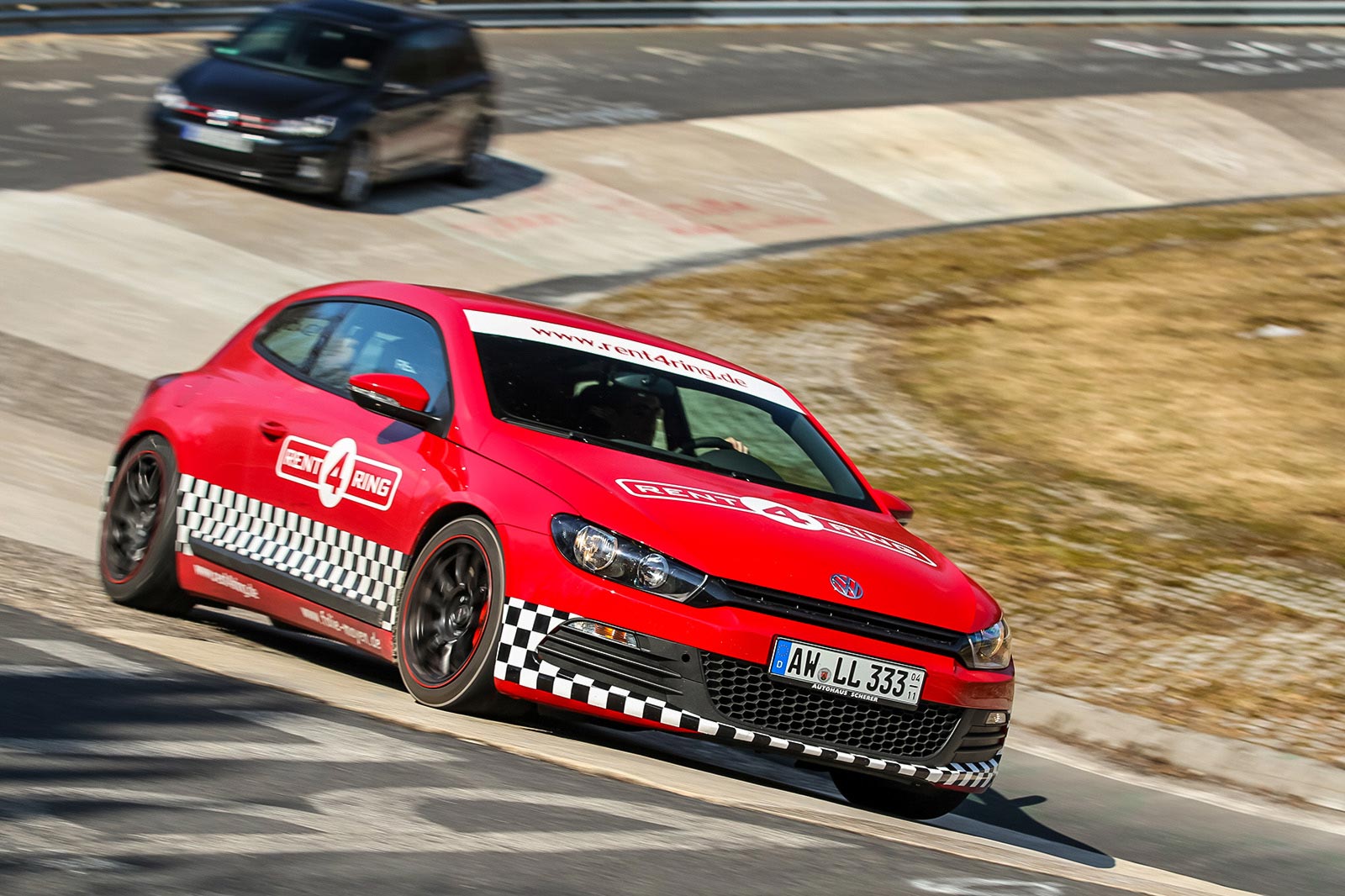 As for the rest of you, you're kind of stuck renting a car twice. Once for a road car to get you from the airport to Nurburg and any other destinations you may have targeted as part of your high-speed tour of Germany, and another for use on the Nurburgring itself. That's because the major rental car agencies all have strict policies against using their cars on the Ring, so to experience the 14-mile, 73-turn paradise known as the Nordschleife you'll need to arrange for a Ring rental from one of the many specialized rental agencies setup in the Nurburg area. Places like Rent4Ring, RentRaceCar, and RSR Nurburg will rent you a ride ranging from a track prepped Suzuki Swift Sport at €399 for 4 laps to a Toyota GT86 at €699 for 6 laps to a 911 GT3 at €3495 for 10 laps.
Grandma told me to always read the fine print, and she's certainly right when it comes to renting a car for Ring duty. What you want to be aware of is the level of "excess" on the rental agreement, meaning how much you're personally responsible for in the event of an accident. Think of this as the deductible on the insurance policy included in the rental rate, but a very stiff one since its normally set at €5,000. Ouch. You can pay a higher rental fee to reduce the excess, but it ain't cheap. So just be sure to rent a ride you can afford to handle the excess charge on in case of an accident.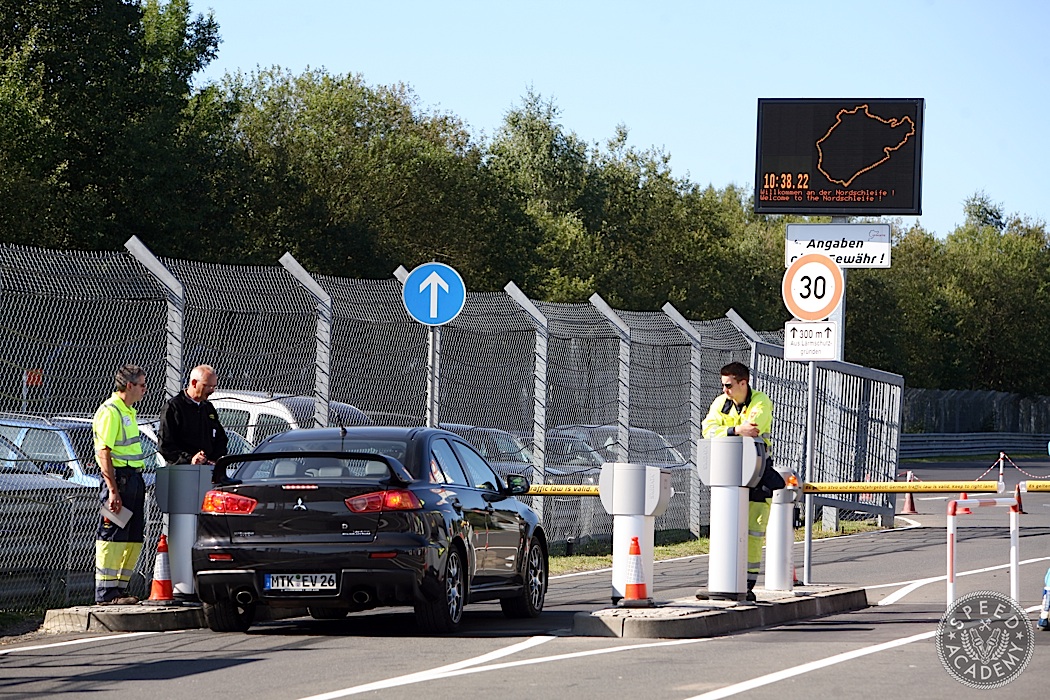 The rental price for public lapping or Touristenfahrten days does otherwise cover you for damage to your rental car, other cars and all persons involved, except yourself. When we were at the Ring a friend of ours from the States (living in Switzerland) got in a wreck and broke his wrist, which resulted in some rather hefty towing, ambulance, and medical bills. Point being, keep your ego in check because the Ring wrecks more cars than a coked up Kardashian. Even a minor scrape along the Armco guardrails that line the circuit can get pricy very quickly, not to mention ruining what should have been the trip of a lifetime.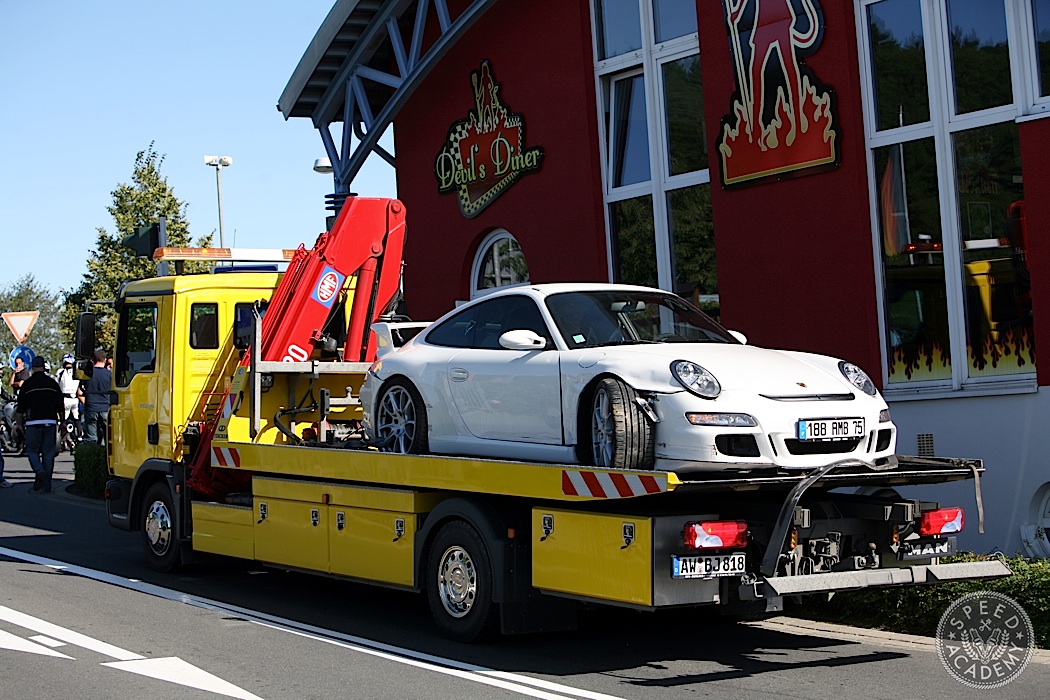 Since the track is a public toll road, you should also be aware that it's subject to German traffic law during Touristenfahrten, so the insurance company of the driver who caused an accident is responsible to cover the costs. If you live in Canada you may be used to no-fault insurance, but that's not how the Germans do it. So if your accident is caused by another driver, his insurance company pays your damage and you don't get dinged with the excess charge. Just make damn sure that if you're not at fault that the police report reflects this, and given the language barrier involved this can be very tricky for foreigners. Consider this our last and final warning to drive well within your limits, because the Nordschleife is an amazing experience but also an extremely high-speed and tricky circuit with countless blind apexes and over 1,000-ft of elevation change. As we saw firsthand, even the local guys with tons of Ring experience pay a high price if they get it wrong.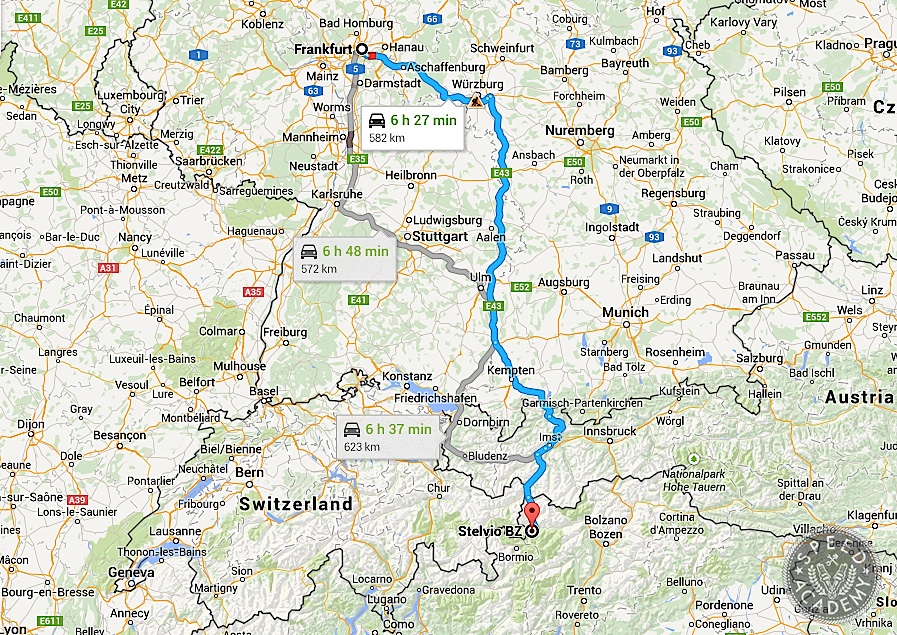 So, if that hasn't totally killed your Ring buzz, get your ass on a plane and be prepared for some of the most exhilarating driving of your life. But rather than heading straight to the Ring like a fat kid making a b-line for the dessert table at a buffet restaurant, instead we headed south from Frankfurt on a 1,400-km round trip to the world-famous Stelvio Pass in northern Italy. As I'm sure you know, BBC Top Gear declared it the greatest driving road in the world back in 2007, and as giant Top Gear fans we couldn't resist that label. Plus it gave us an opportunity to sample the many deregulated zones along the Autobahn highway system as we headed towards the eastern Alps in Austria, Switzerland and Italy.