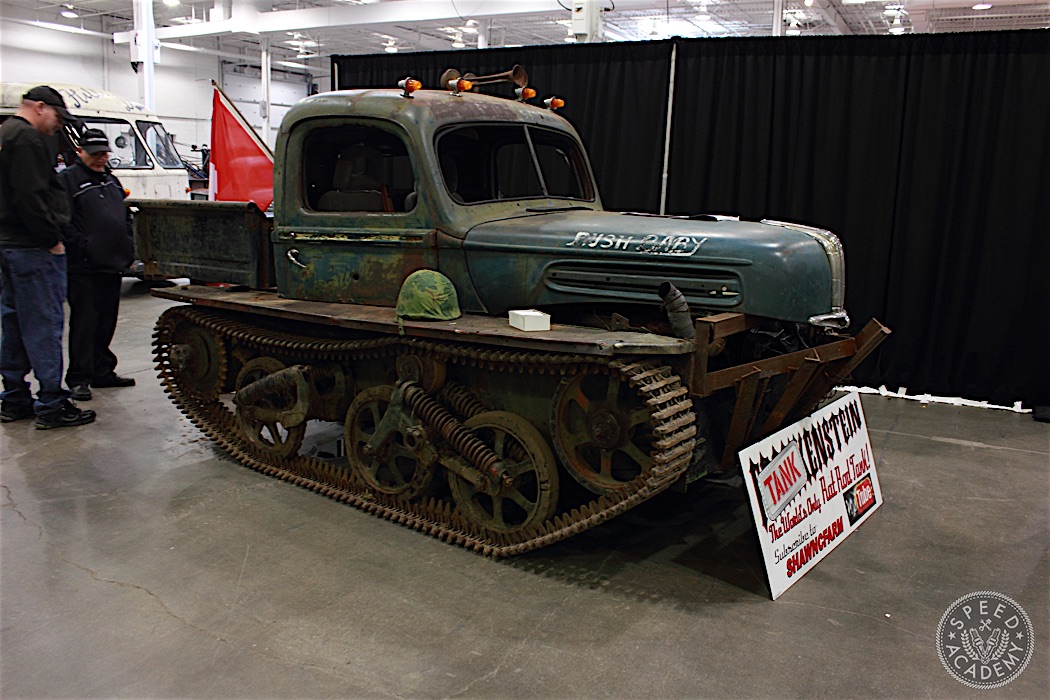 Looking for a Rat-rodded tank?!? This thing was too cool!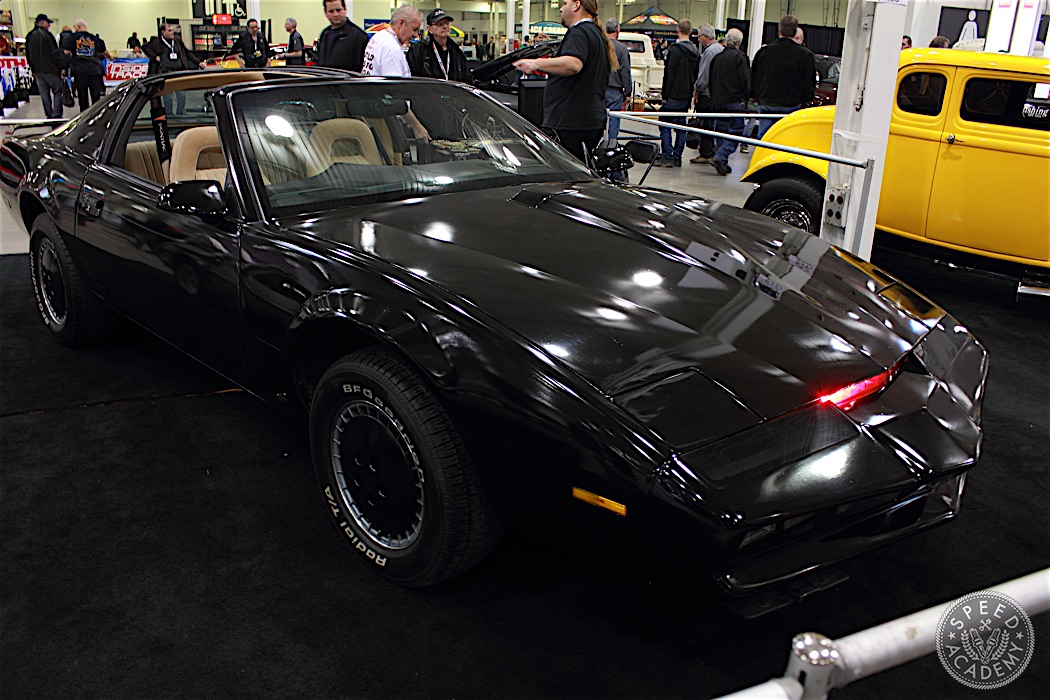 There was a display section of TV/Movie cars at the show. The Knight Industries K.I.T.T was on display sans the Hoff.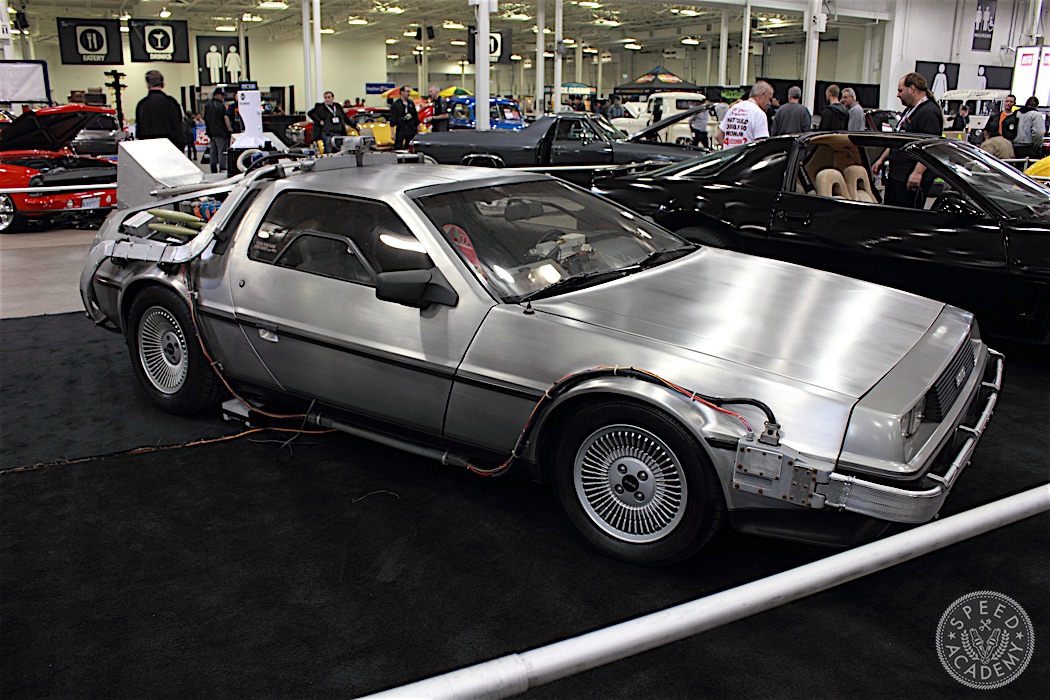 Dave was star stricken by this Back to the Future DeLorean. This car actually gets driven on the road! No fiery burnouts though, and no young Emma Thompson….bummer.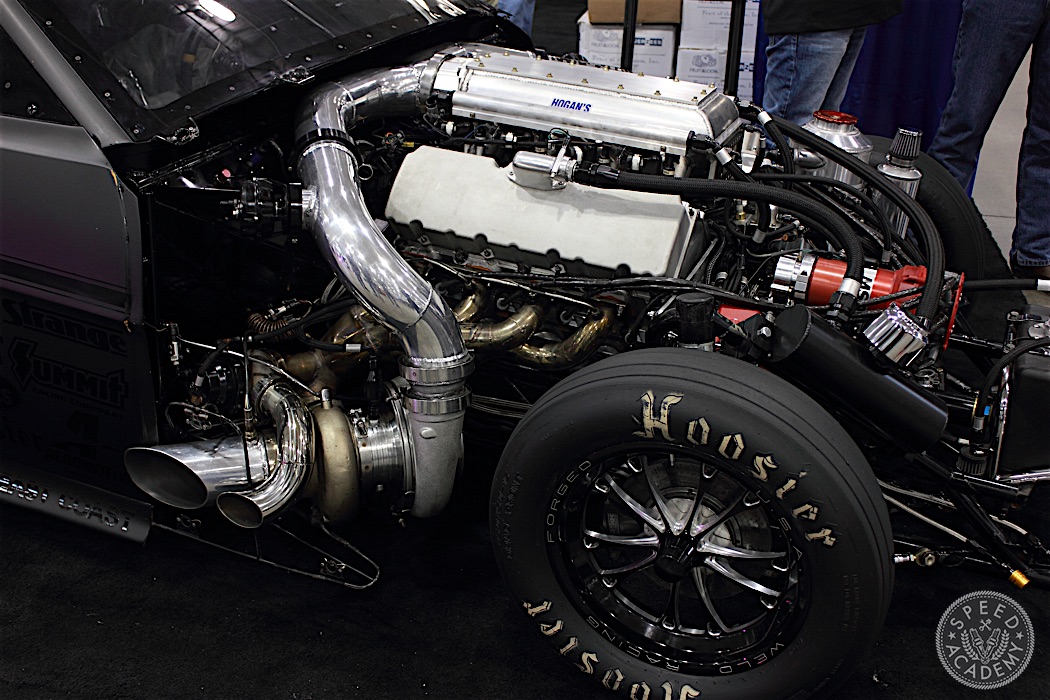 Jeff Lutz's Pro Mod Camaro was also in attendance. Jeff Lutz is well known for building insane street driven Pro Mods that usually competes in the US Drag Week event where these cars are driven on the street to drag strips across the U.S. It ran a 6.05 at  251 mph the first week of Drag week. Insanely fast for a "street" car!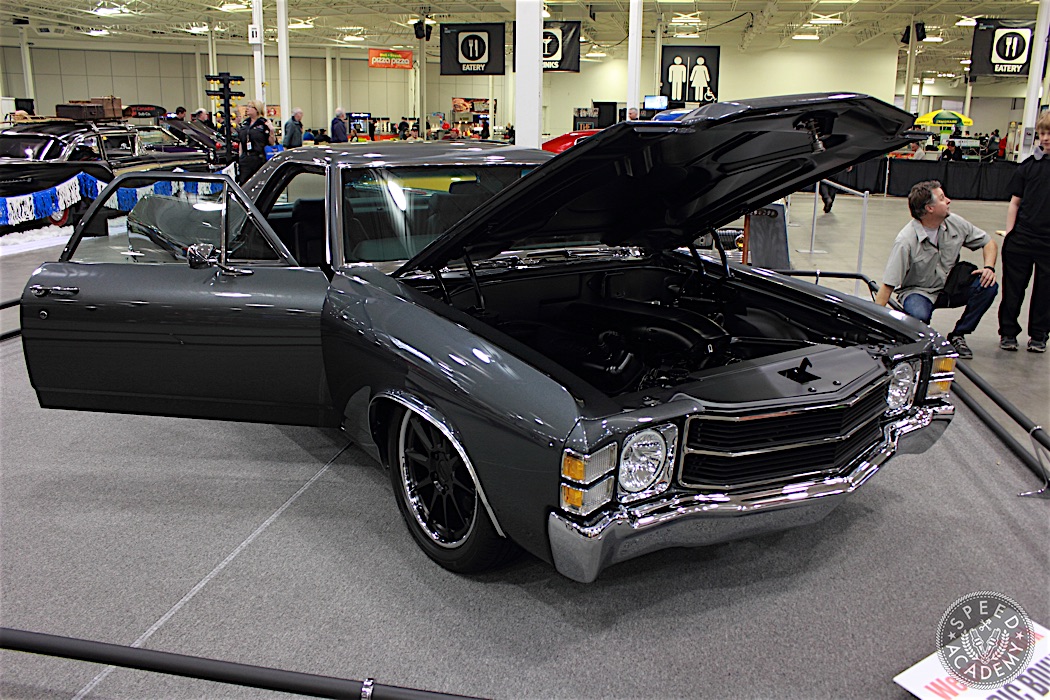 Eric Boily's 1971 Chevy El Camino was one of my favourites from last year and I am glad to see it this year as well. "Blessed Persistence" retains its Nelson Race Engines NRE540 fuel injected BBC. When its perfect the first time around there is no need to mess with the formula. It remains sitting on air ride and Forgeline RB3C wheels.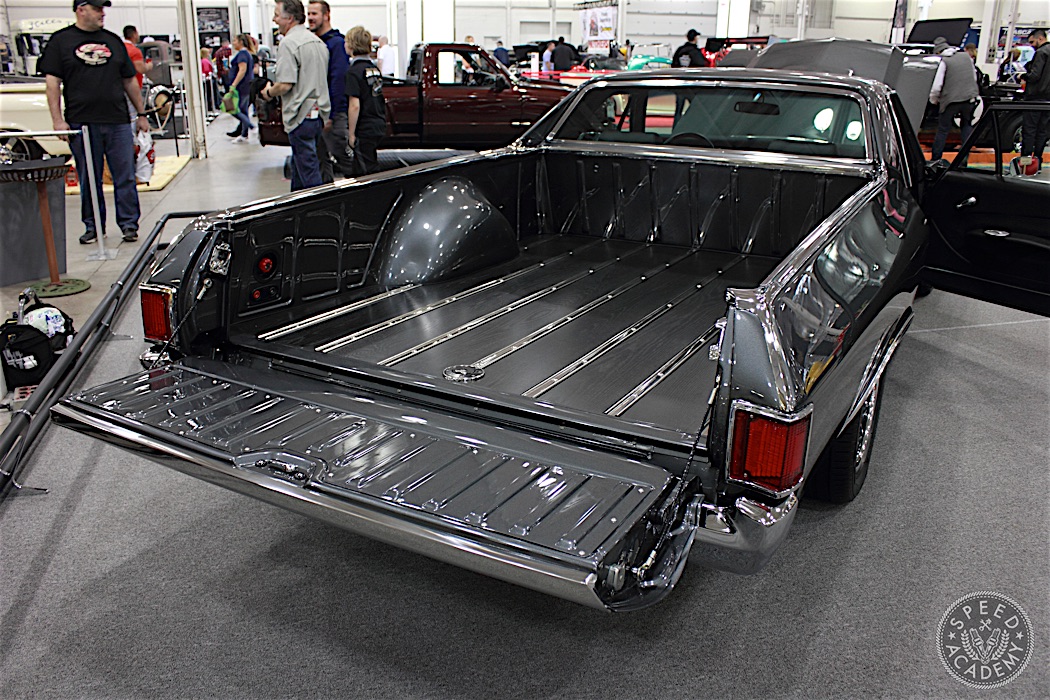 Check out the beautiful dark wood bed. I noticed more details the second time around. Peter has a thing for El Caminos, so here ya go PT!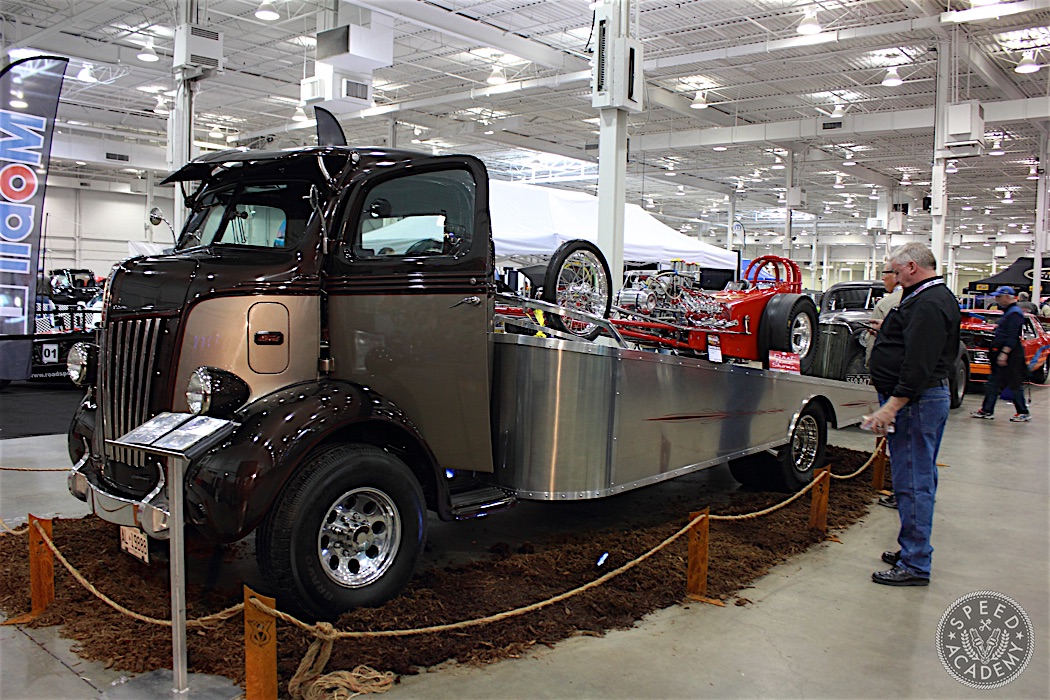 This COE (Cab Over Engine) ramp truck was tickling Dave's fancy. It would be pretty cool to roll up to an event in this with the FD on the back, don't you think?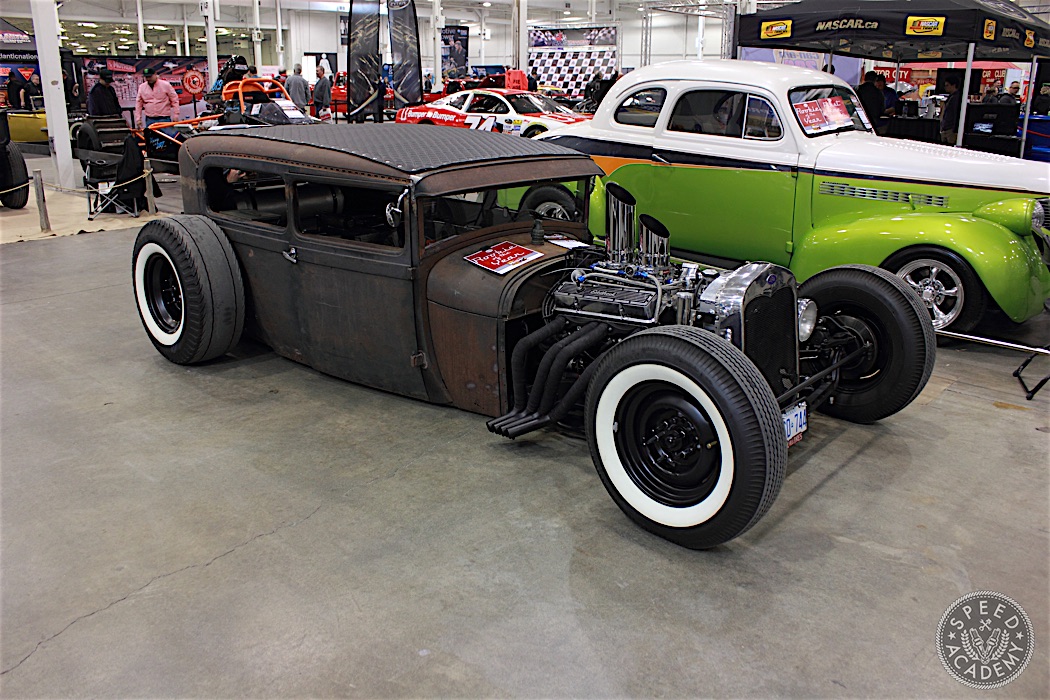 This 1928 Model A Rat Rod built by Distorted Vision was yet another favourite of mine. Jeez, I have a lot of favourites, eh?! But who can argue with the attention to detail that actually goes into builds like this.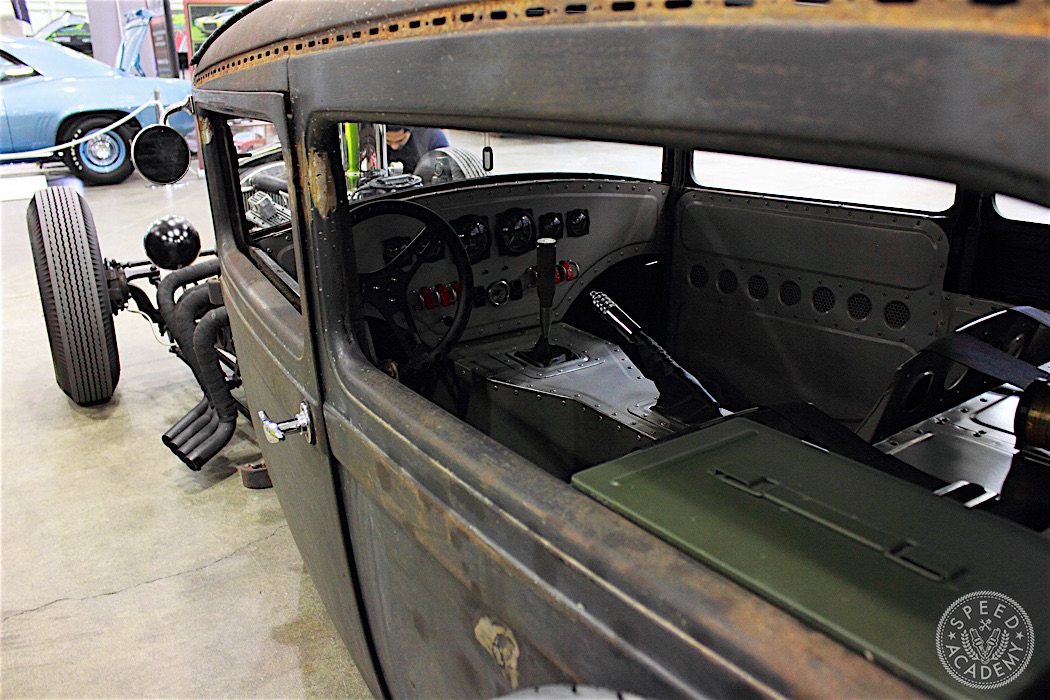 The interior has a bomber plane theme going on. Bomber seats and ammo boxes and aviation gauges and great sheet metal work make the interior very inviting.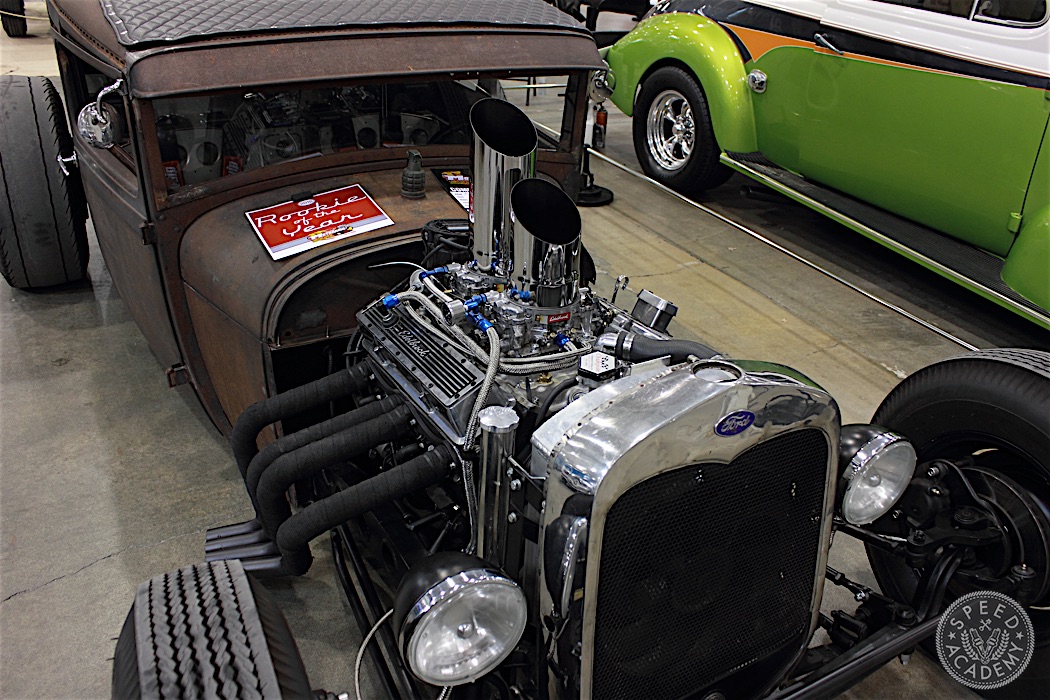 The roof has been chopped by a few inches resulting in smaller windows and windshield to look out of. The front view is further interrupted by two offset height carburetor stacks, but who really needs to see where they are going when you look this badass, right?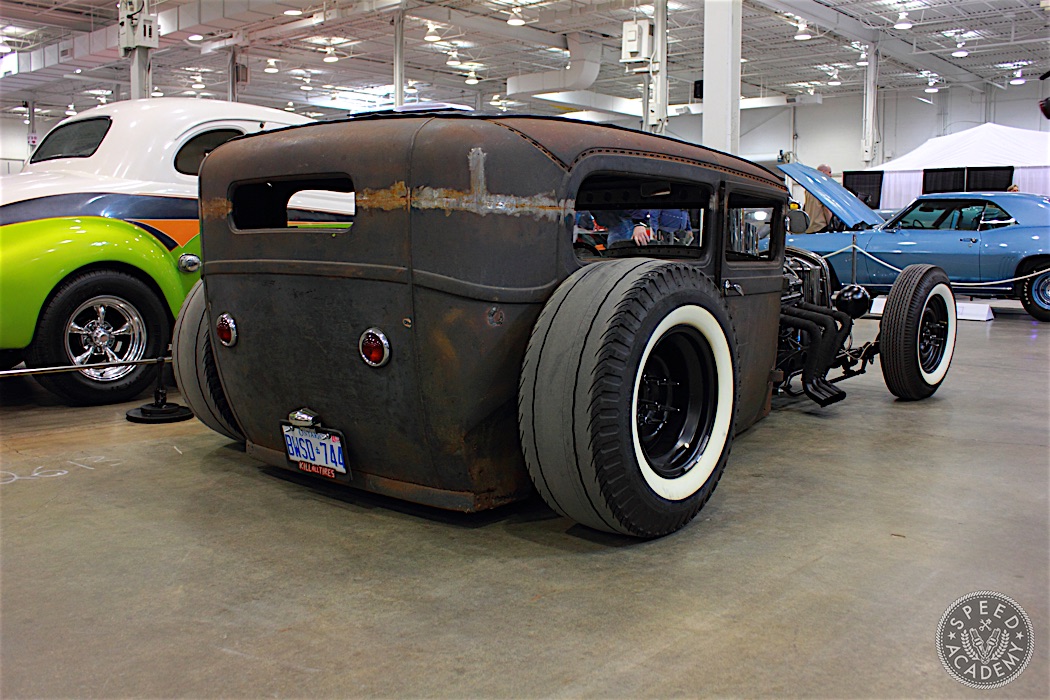 There is always an angle that makes one fall in love with a car even more, and for me its this angle. It also helps that the back has a nice bodacious and curvy rear end that transitions to the roof. Laying frame and white walls just ooze attitude. Rookie of the year indeed!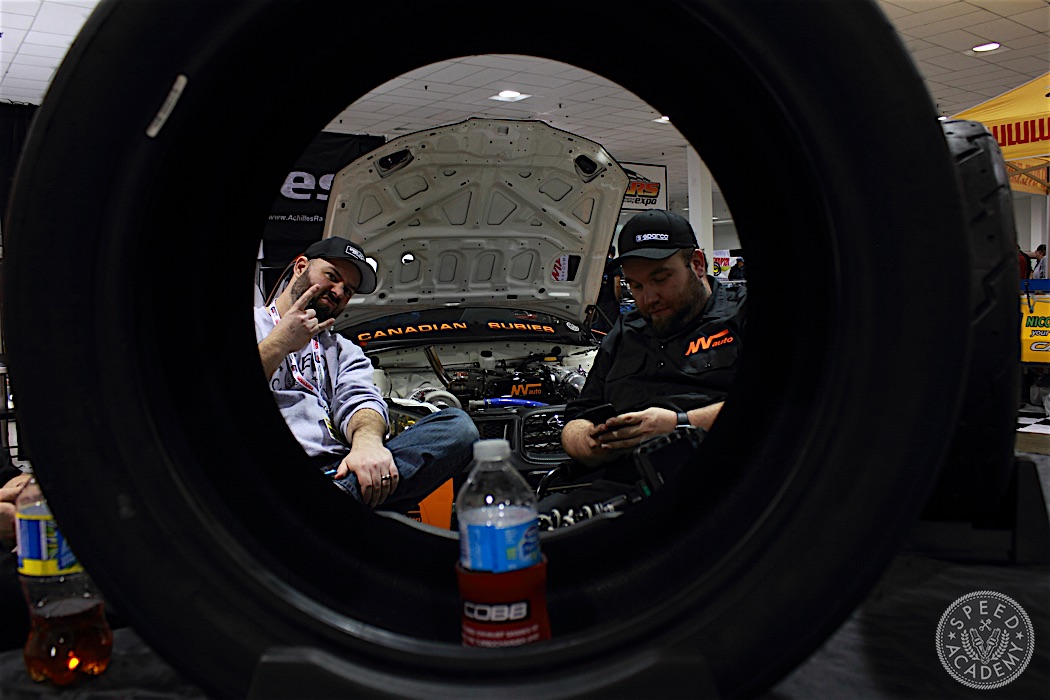 Despite being only its second year back, Motorama has quickly become the place to showcase and see amazing builds from all over the country and from the US. It also provides a venue to meet new friends or catch up with other enthusiasts to see what they have been building over the winter. Who knows, maybe next year we'll display one of our cars? We have a video covering the event coming soon, but in the meantime we hope you enjoyed our coverage of the show as much as we enjoyed attending it.