REAR INSTALL: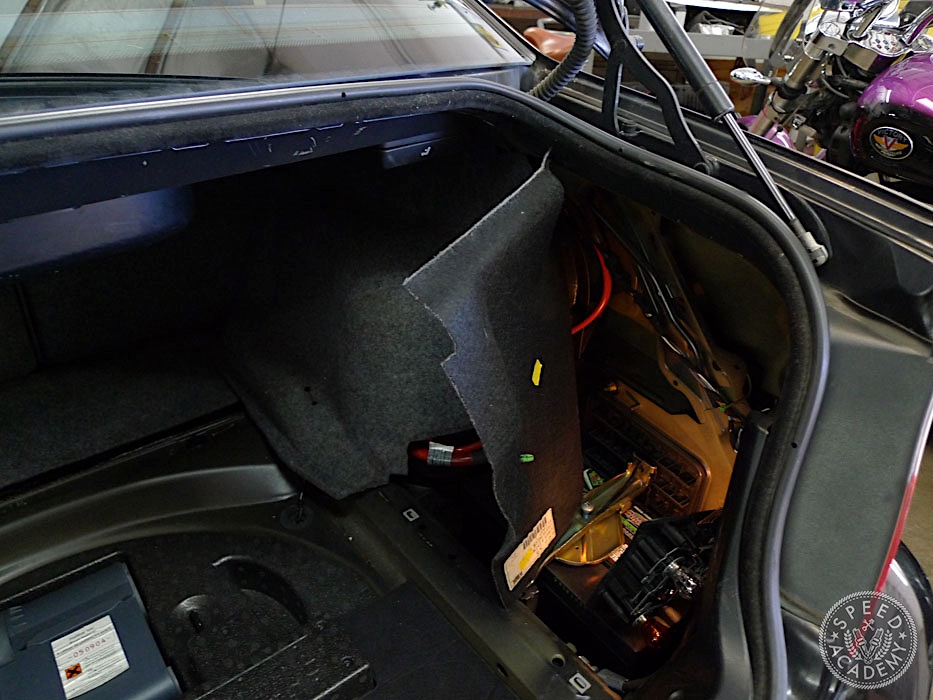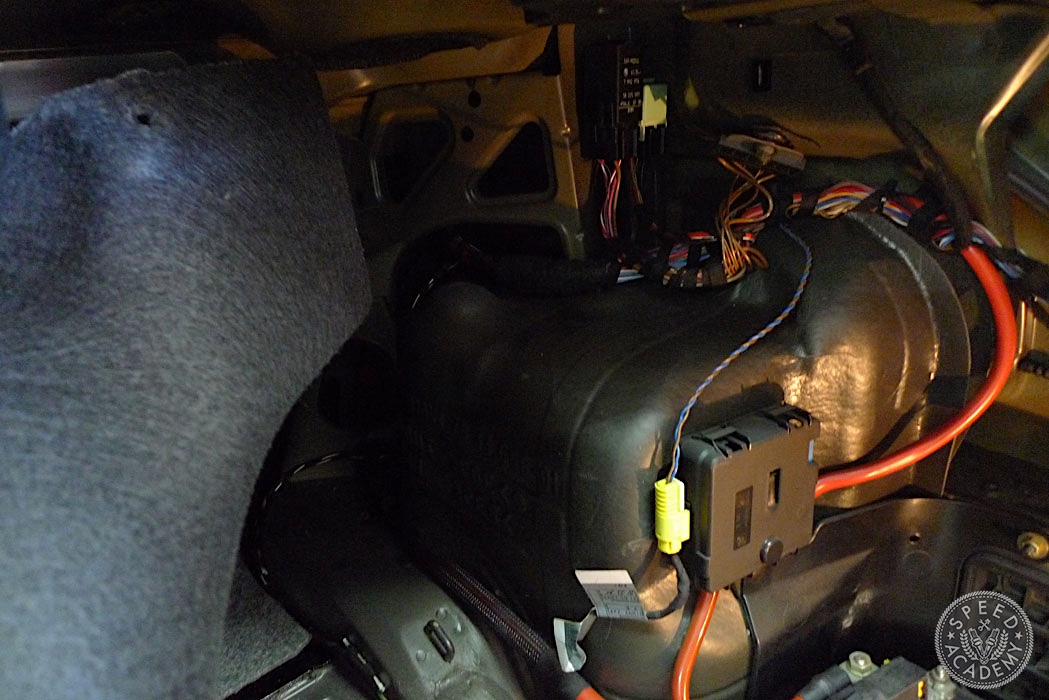 Going to the rear of the car, start by pulling the interior panels towards the center of the trunk. You do not have to remove them from the car. Just unclip them and move them inward.
Next you're going to want to remove the soft sound-deadening material so that the top of the struts are accessible. The material is so soft you can punch your fingers thru it or use a utility knife for a cleaner cut like so. Then remove the two nuts with a deep 13mm socket.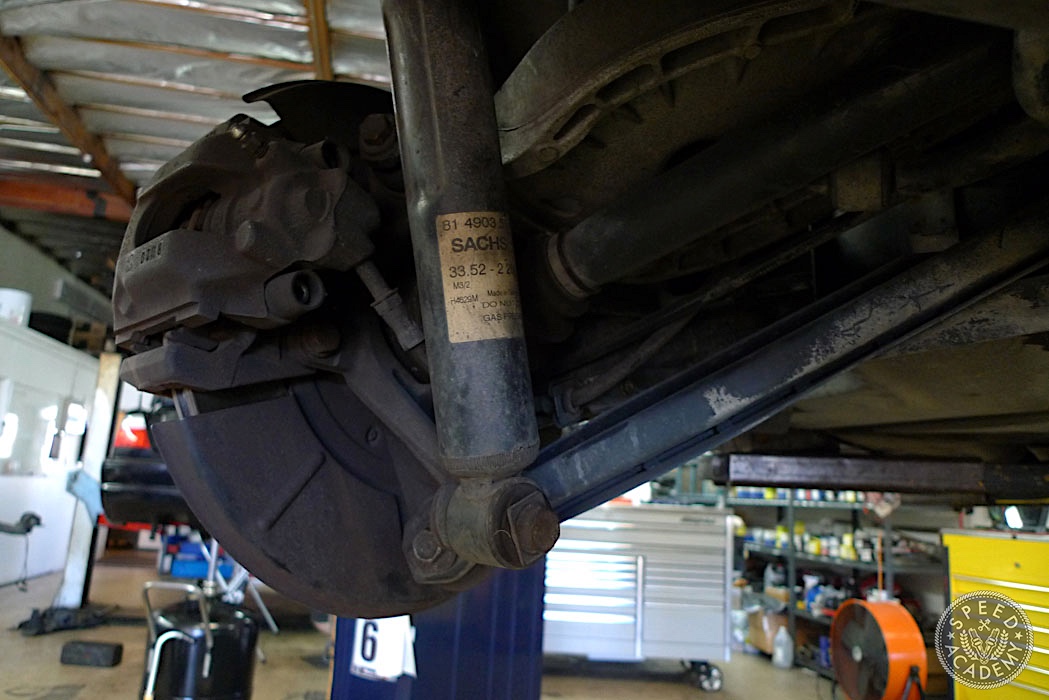 Now underneath the car, remove the 16mm bolt at the bottom of the strut and it should fall right out.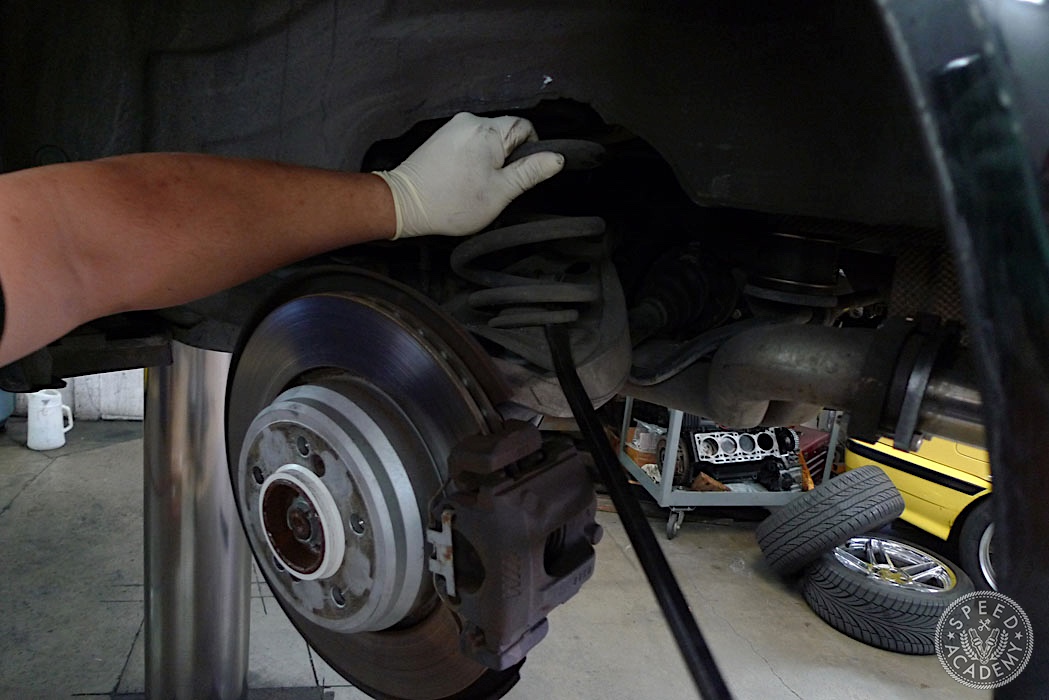 PRO TIP: Releasing your e-brake will allow the lower trailing arm to drop low enough that the OEM spring will come out with a bit of effort and a pry bar. We've seen so many tutorials that forget to mention this, causing readers to spend a lot of time working the rear spring out.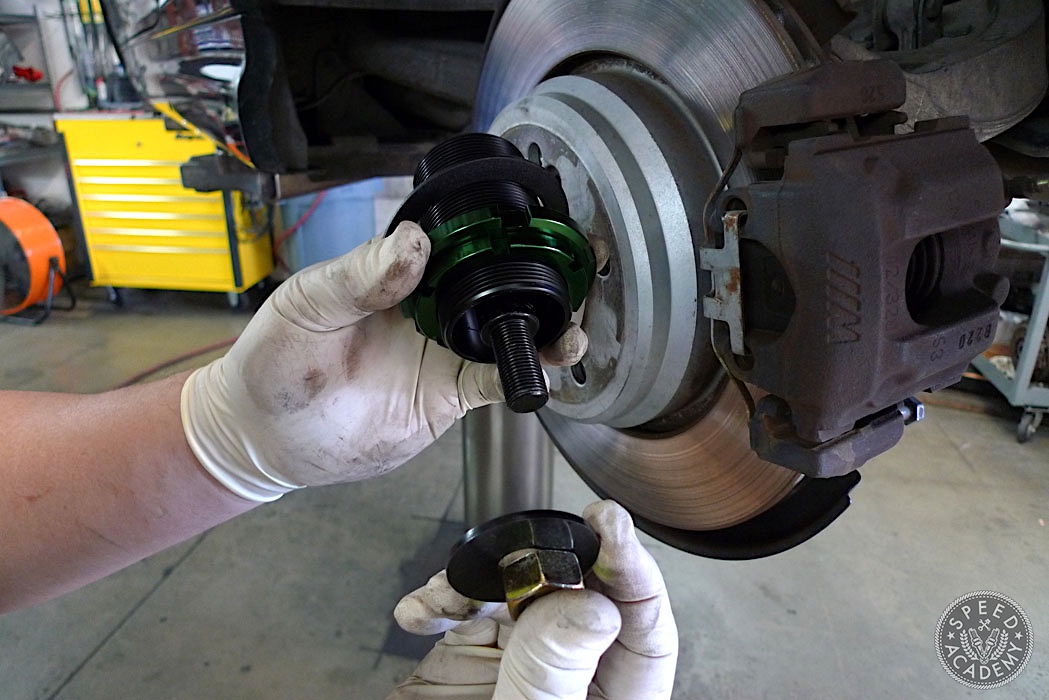 To adjust the rear height we'll have to install this on the lower rear control arm. The nut and washer goes underneath the arm. You'll have to lift the lower arm so the stud of the piece clears the axle.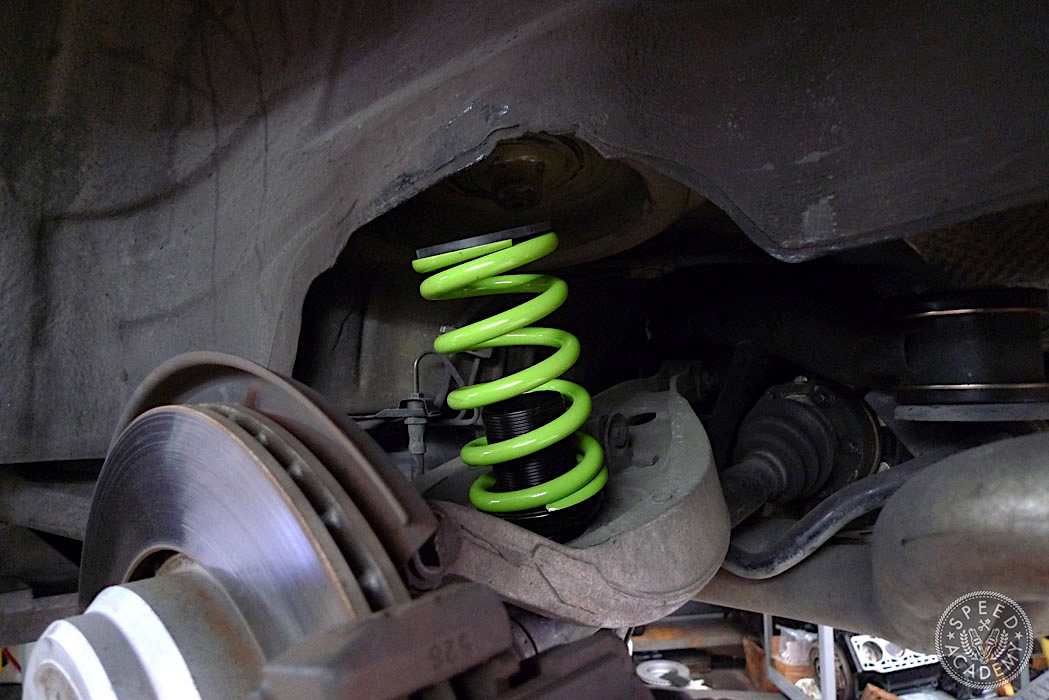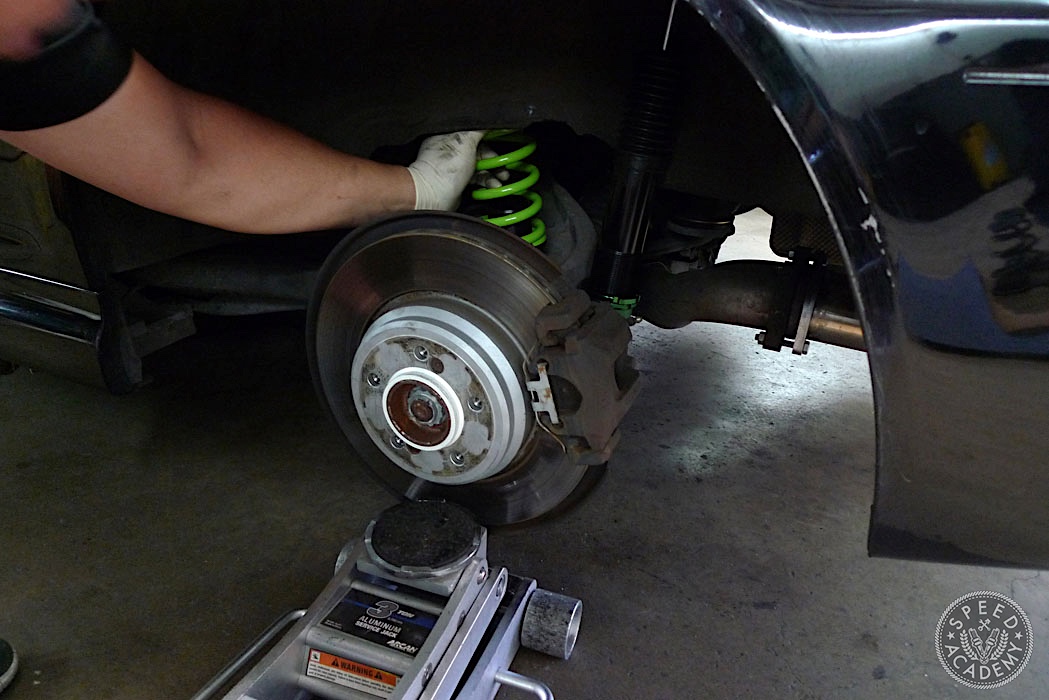 Slowly lift the arm and set the spring in place. At the same time reinstall the new rear strut with the 16mm bolt and two 13mm nuts.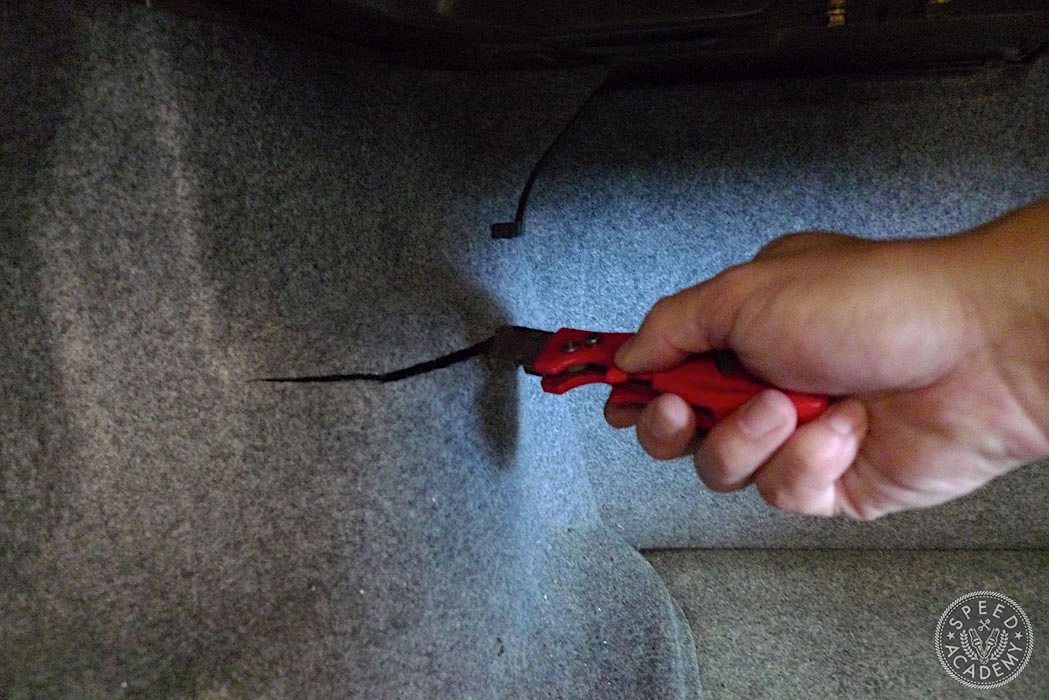 Next reinstall the trunk linings. To give yourself future access to easily adjust the dampers later, cut access holes in the trunk linings.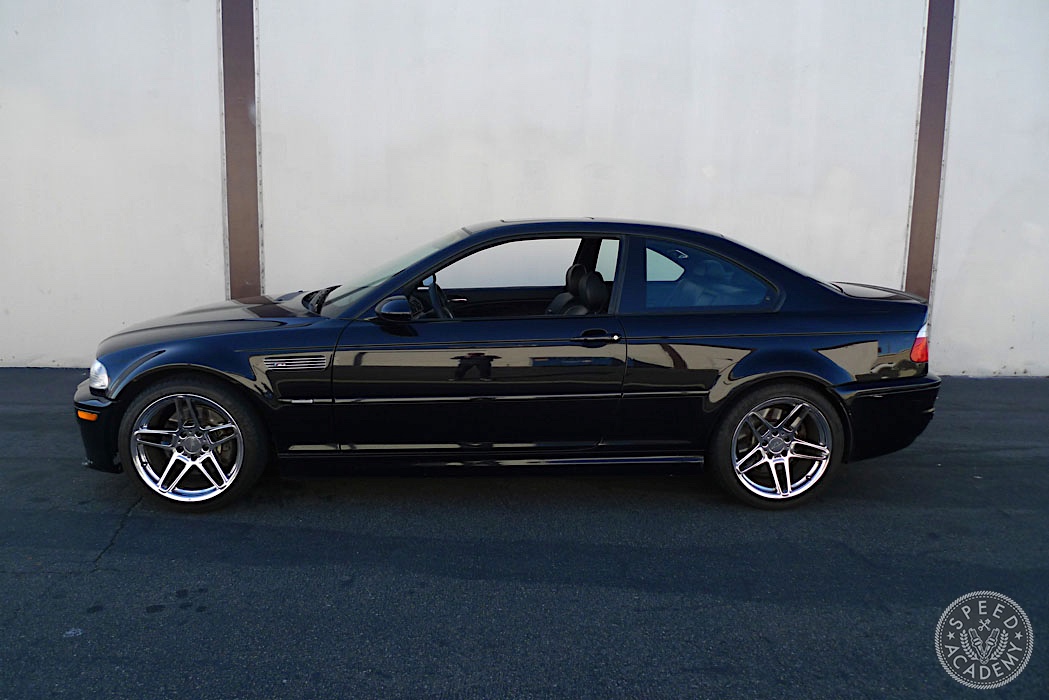 Before.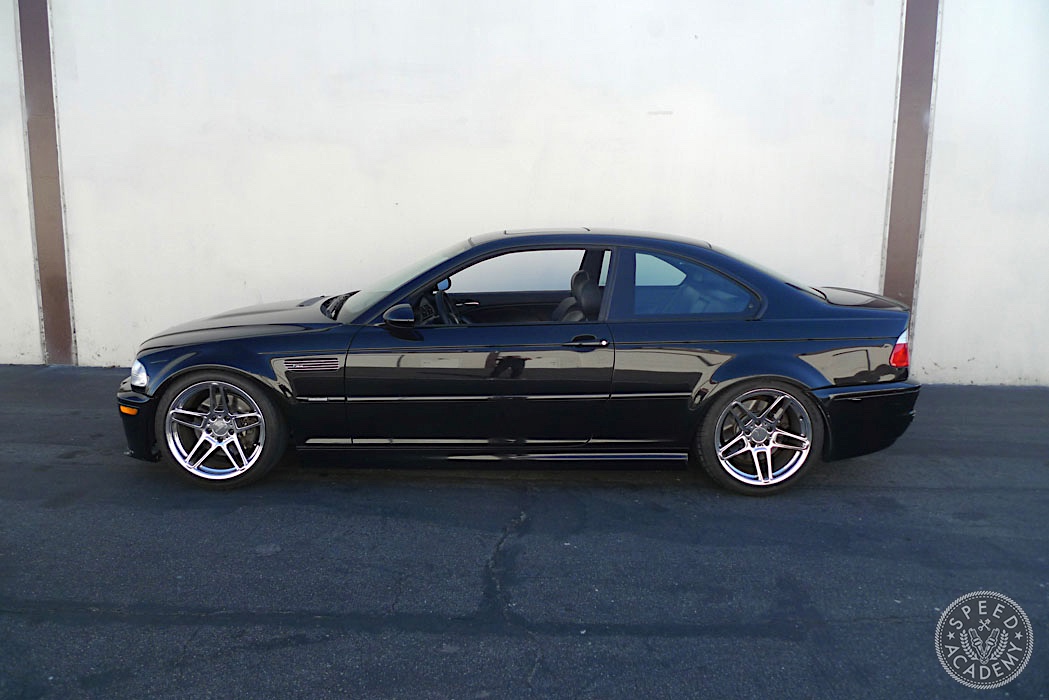 And the much better after. With our 8k/10k springs we found it still very comfortable with the dampening turned up to 15. Anything above 15 was too much for daily driving. We'll save those settings for the track!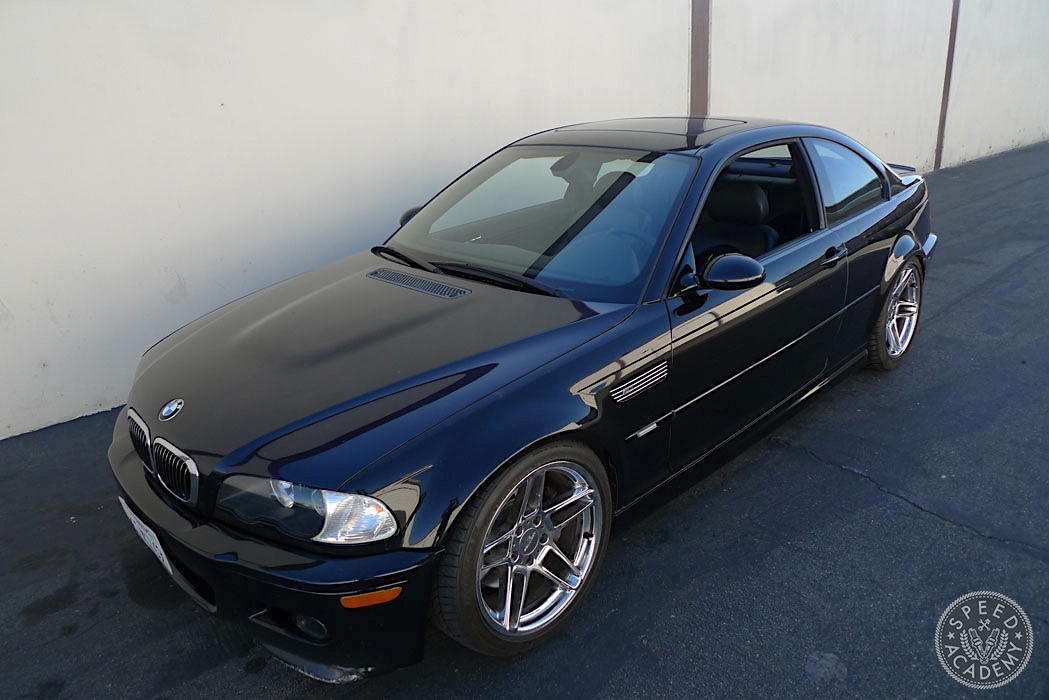 Don't forget to get a proper 4-wheel alignment after lowering it like this, since the camber and toe settings will need to be set back to within OE spec (or a more aggressive performance-oriented or track spec, if that's your intended use for the car). Failing to do so can lead to rapid tire wire and an ill-handling car if the camber and/or toe settings are way out of spec.