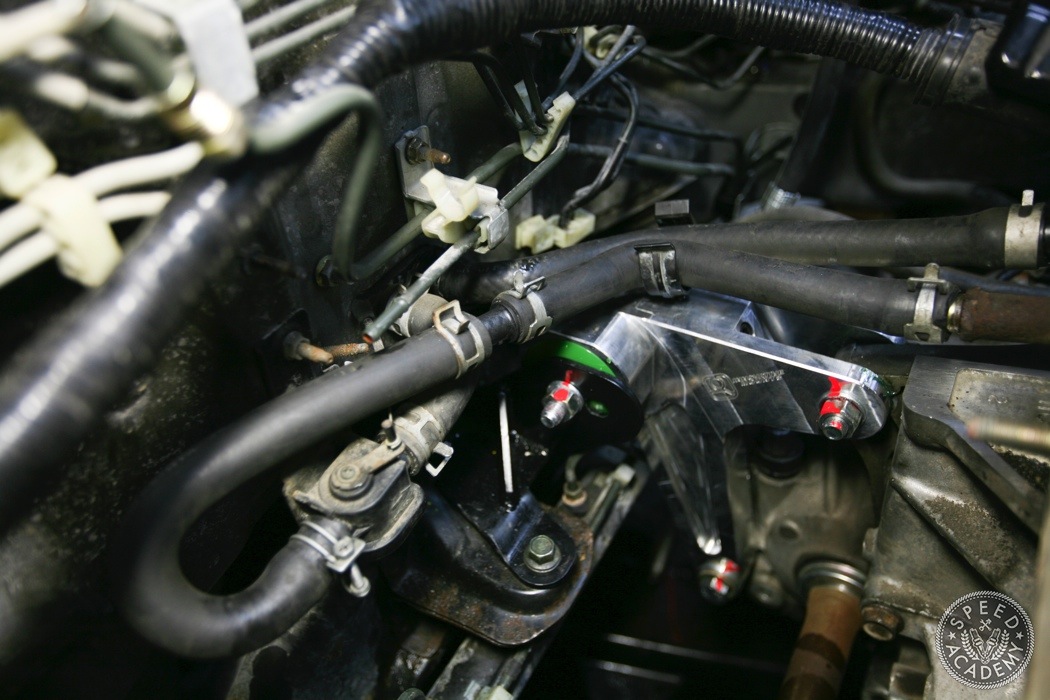 K-Tuned takes the guesswork out of trying to make the existing heater hoses work with their adapter kit. But if you've got some hose adapters kicking around you can mate the K20 hoses and B18 hoses so that they work. The setup isn't pretty but never failed me.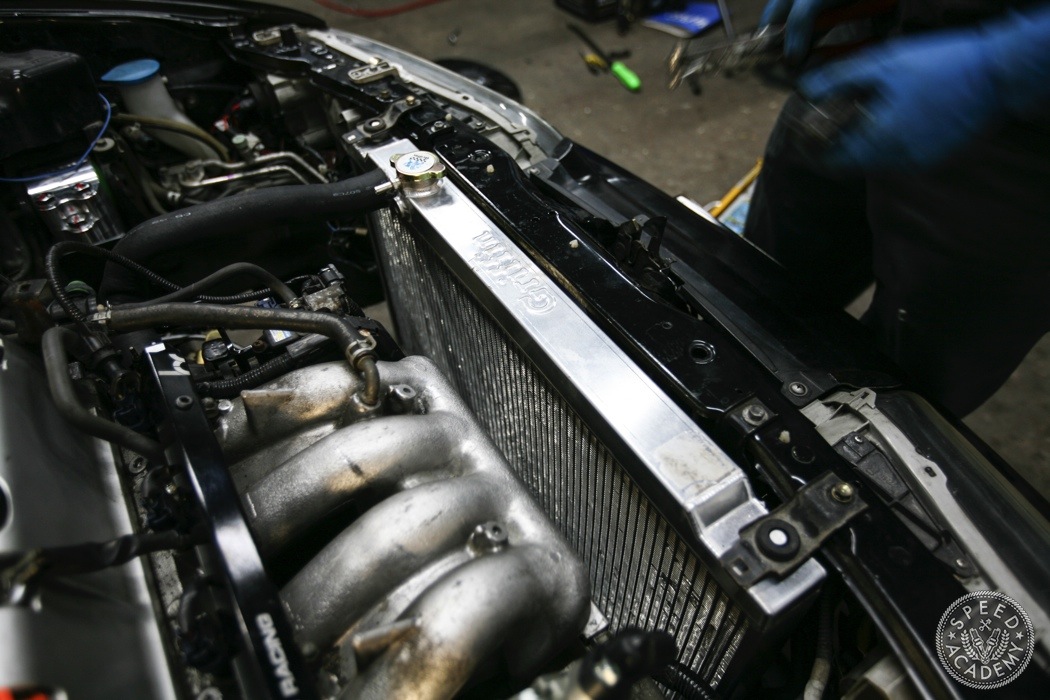 Next up, I slid the radiator into place and mounted the upper and lower rad hoses. Do yourself a favor and buy pre-made hoses that fit because I spent way too long searching for rad hoses that fit at the local auto parts store.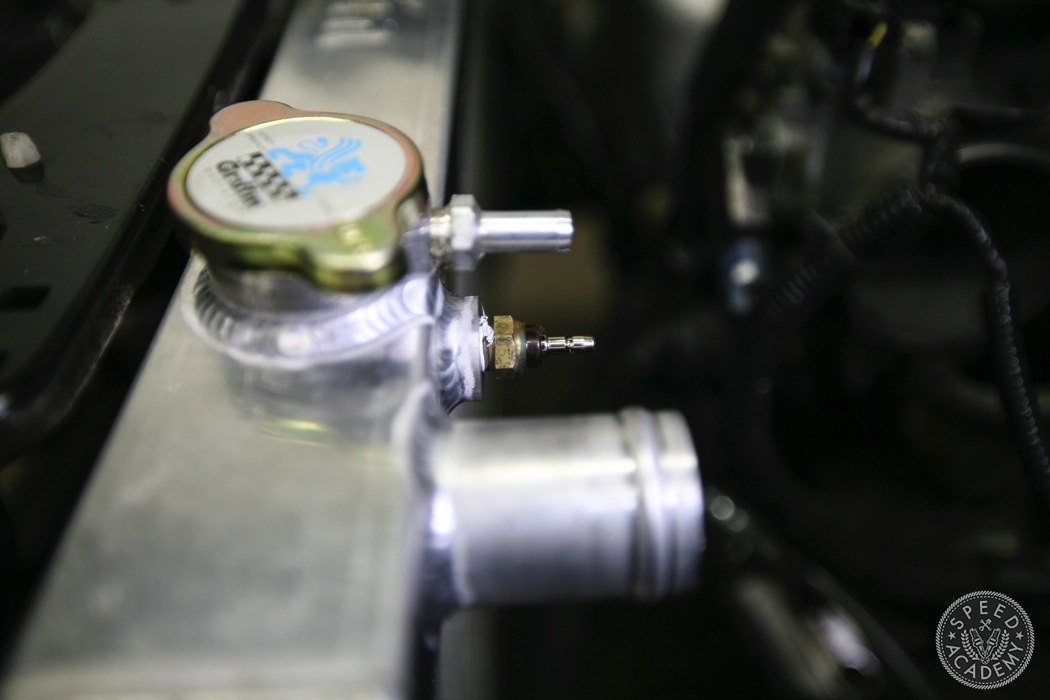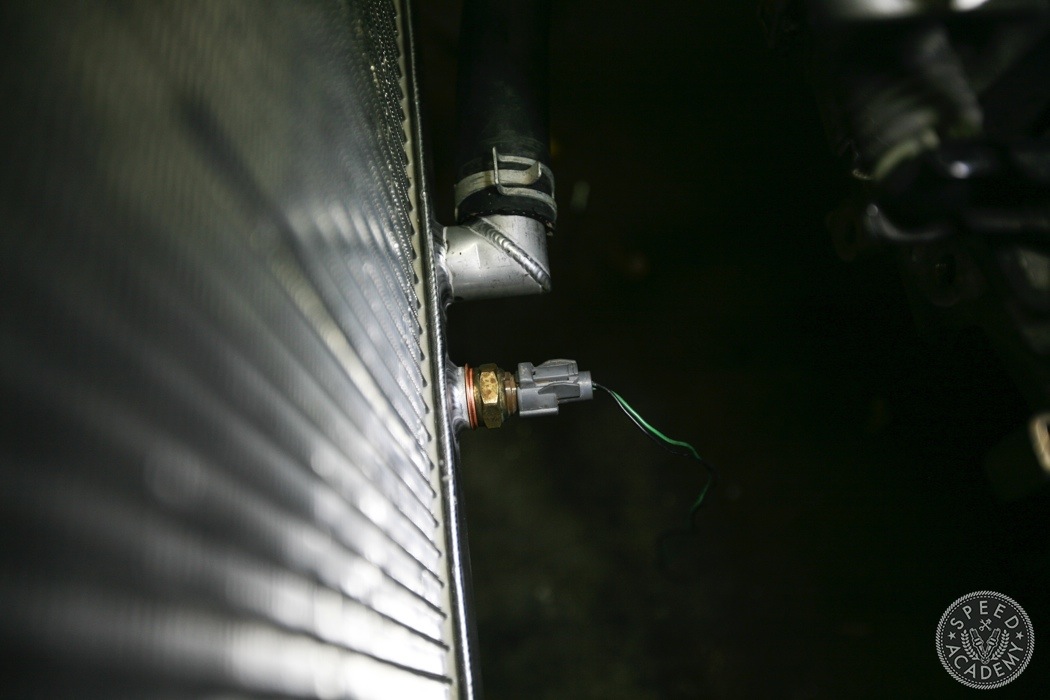 There are two sensors that screw into the HR rad, one is for the coolant temperature and the other is a switch that triggers the fan. K-Tuned's thermostat housing allows the switch to be installed in it and for the coolant temp sensor, they have an adapter so it can be mounted in the factory RSX location if you're not using an HR radiator.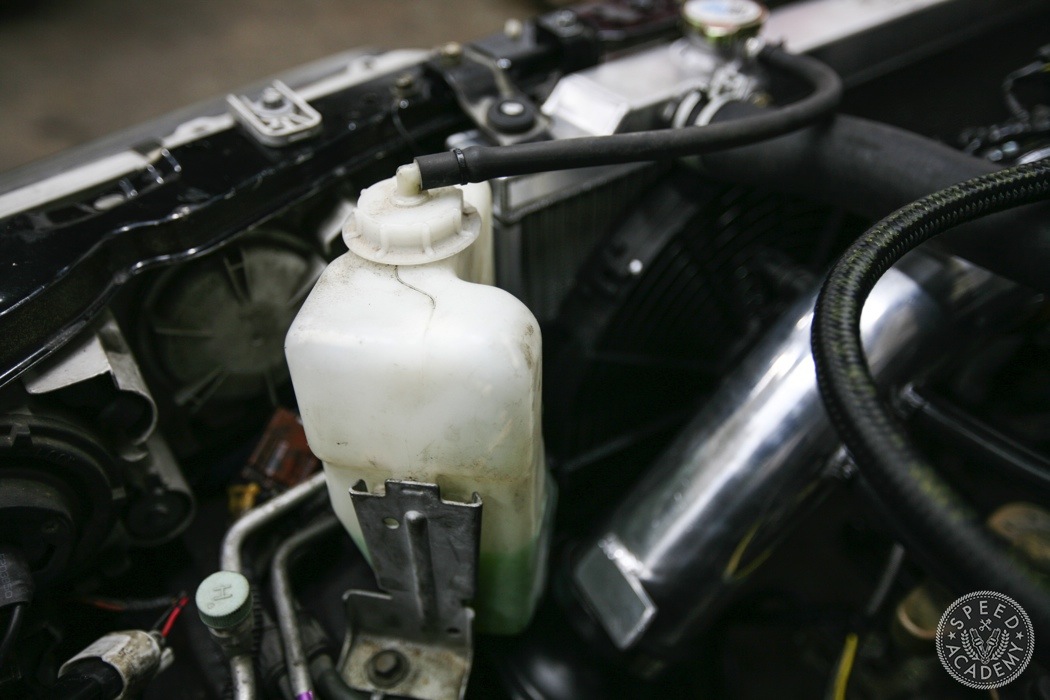 I relocated the coolant overflow tank to the driver side and mounted it to the chassis using the existing OEM bracket. This isn't the most ideal location since it's a bit of an eye sore but at the time it seemed right. There are many cleaner options available if you're looking for a nicer install.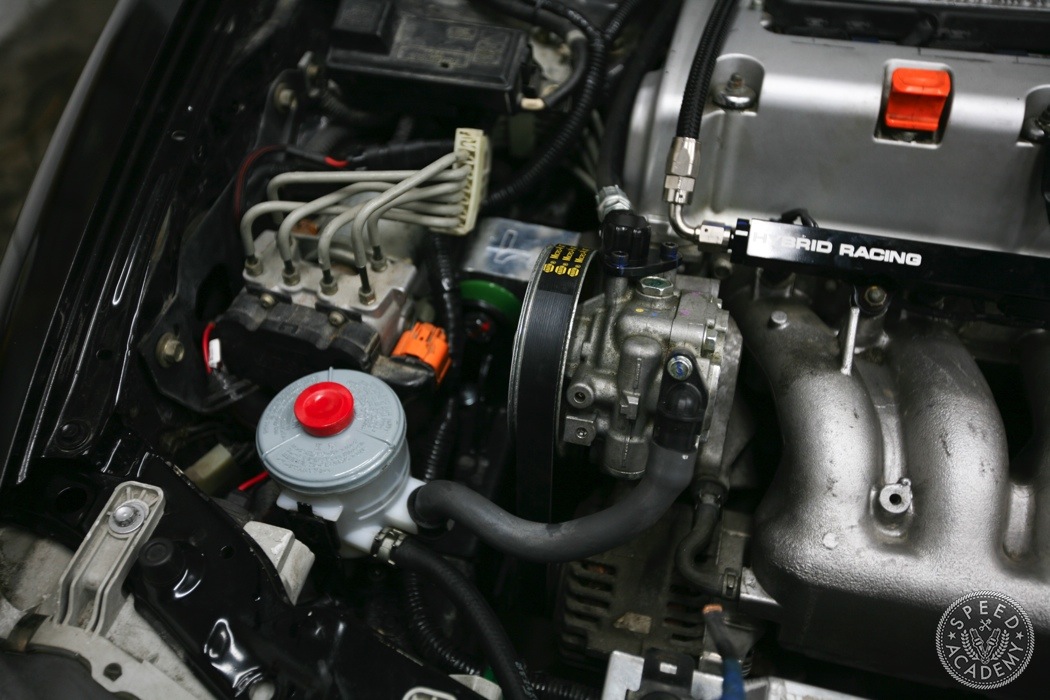 To retain power steering the Hybrid Racing adapter kit uses an OEM RSX Power Steering reservoir and provides all the lines necessary to hook  it up. Speaking of, this is the perfect moment to hook up the high pressure PS line that runs from the rack to the pump.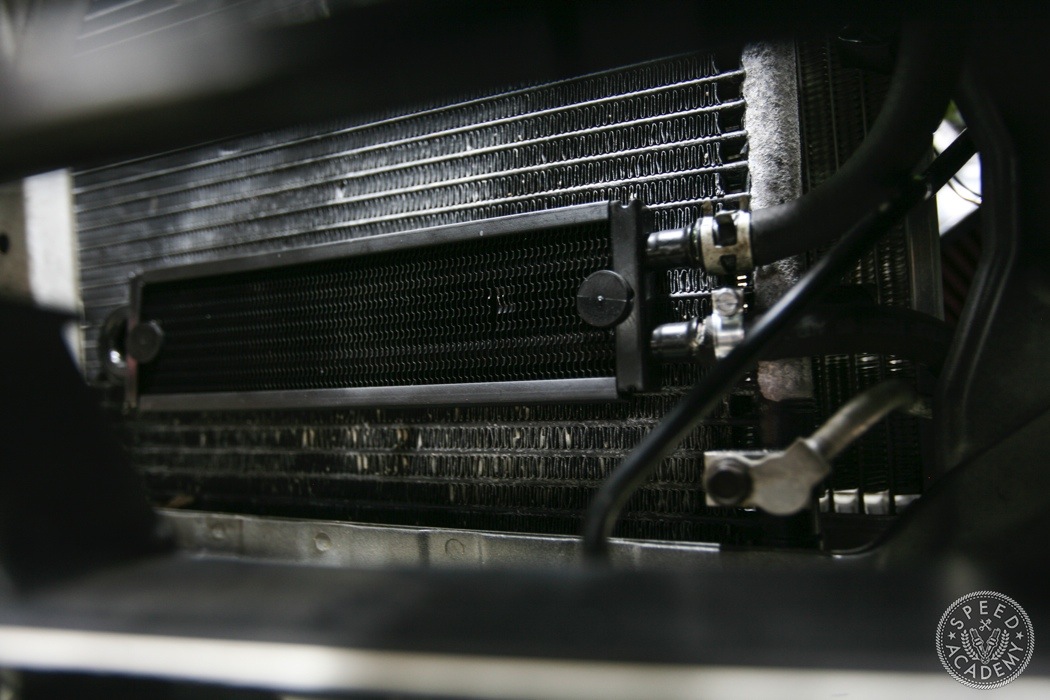 That and mount the power steering cooler that is a quick fit onto the AC condensor.
This isn't a great shot but you can see the throttle cable installed here, it's a very straight forward job that has you removing the old cable at the pedal and feeding the new one in then running it to the throttle body and using the supplied K-Tuned bracket.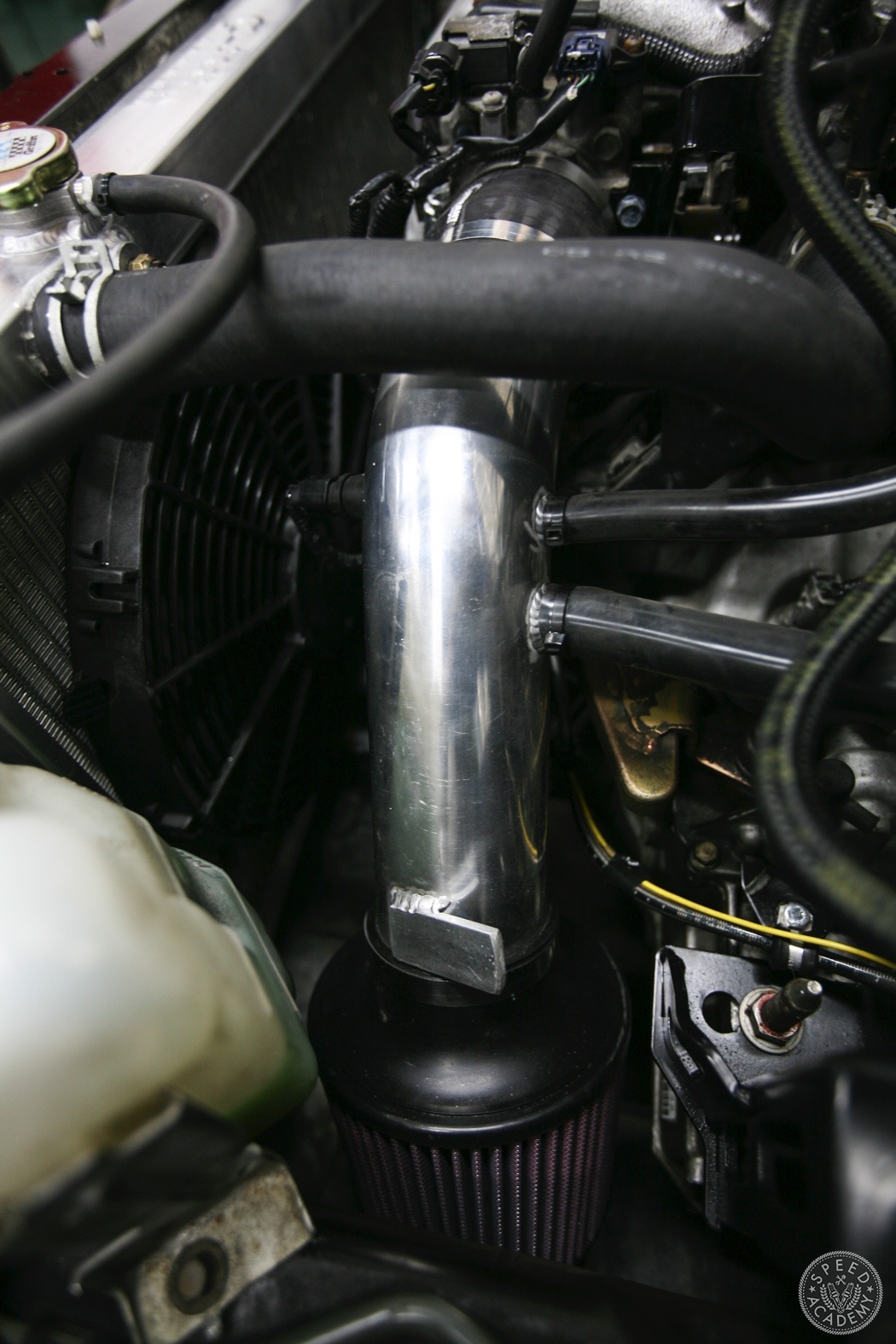 You'll also want to install the air intake and run your clutch line to the slave cylinder.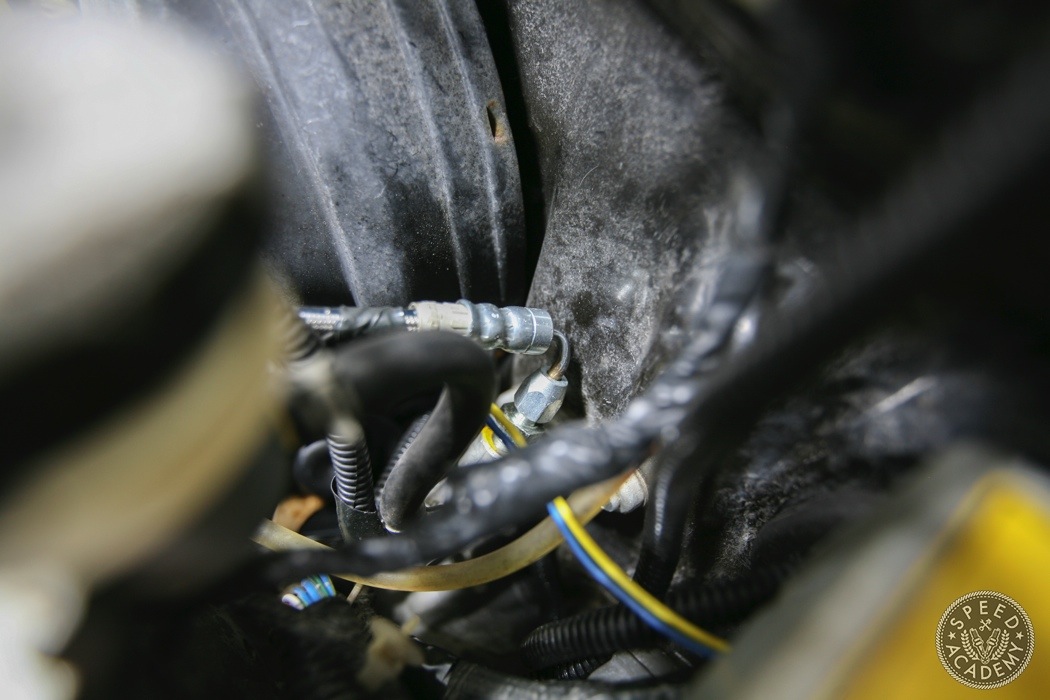 The clutch master is a bit of a bitch to get to but once you install the fitting on, it's all smooth sailing from there.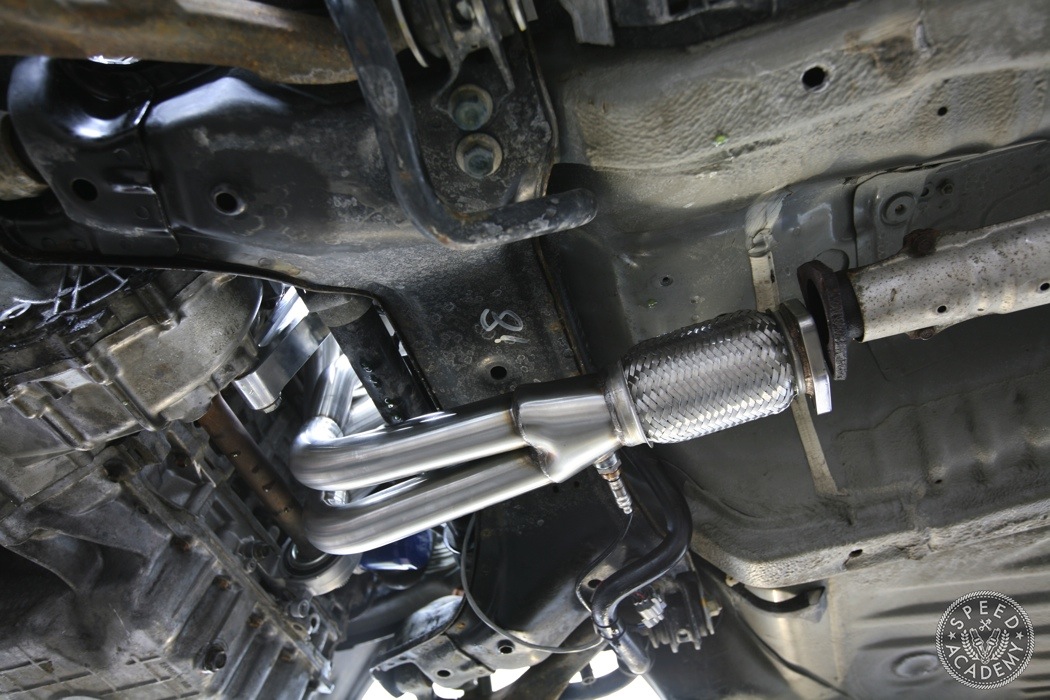 Underneath the car you'll want to bolt-up the K-Tuned header and install the o2 sensor.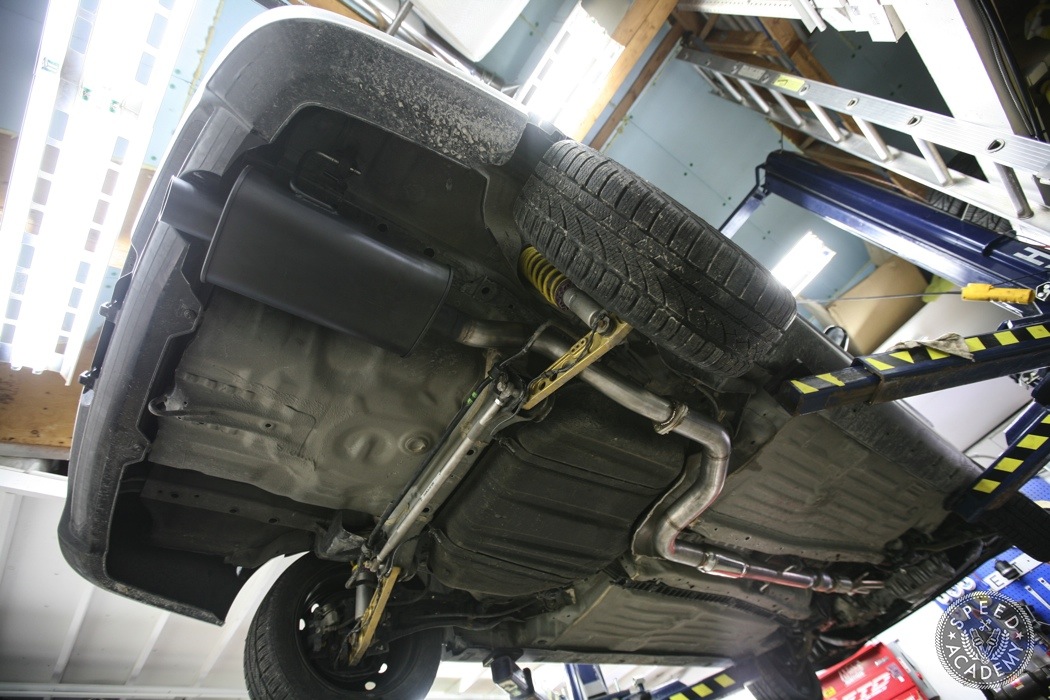 I ended up building a custom 2.5-inch exhaust system from Vibrant Performance tubing shortly after the swap. If you're not looking for a custom job then an aftermarket B-series exhaust can work but may require modifying to mate to the new header, especially if you're looking to run a catalytic converter.