For Part 1 of our Honda K-Series guide click here.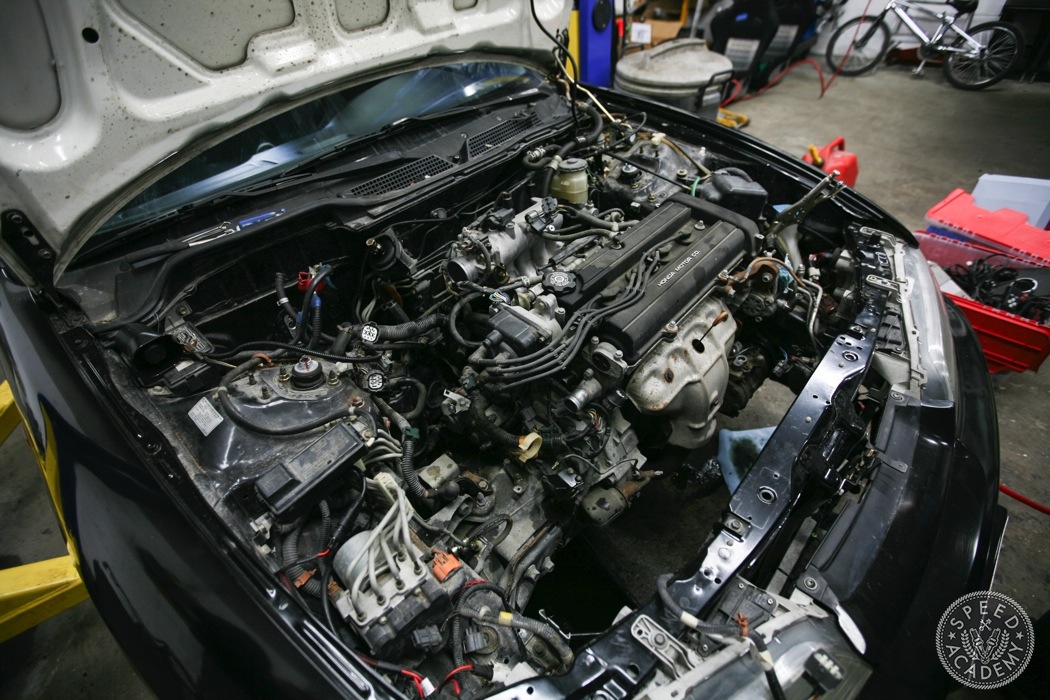 It's time to say goodbye to whatever engine you've got under the hood. I hope you're familiar with the engine removal procedure because I'm going to skip over it. The process is very straight forward and requires disconnecting fuel lines, electrical engine harness, removing the drive axles and draining all the fluids plus some other small tasks like clutch line, heater hoses, power steering, etc.
If you've run into a snag at this point then you may want to call in reinforcements because the K20 swap is going to be much more difficult as compared to removing the B18.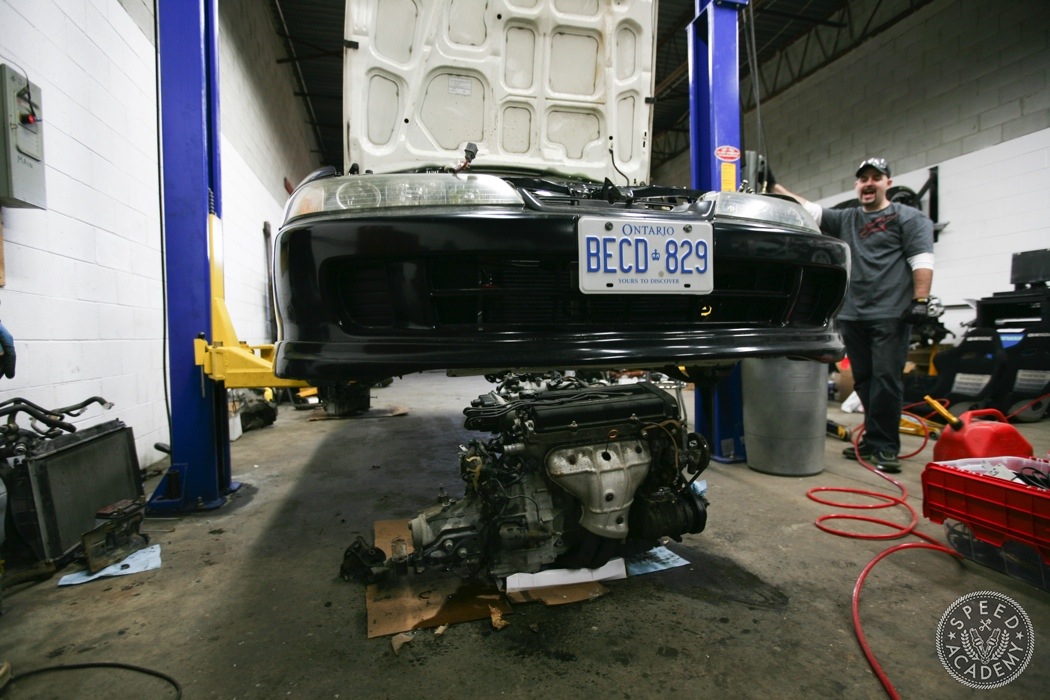 You see that smile on Dave Pratte's face, it's because we had access to a car hoist which made dropping the engine/trans out a breeze. An engine hoist is always a good option but requires a little more finesse when pulling the engine from above.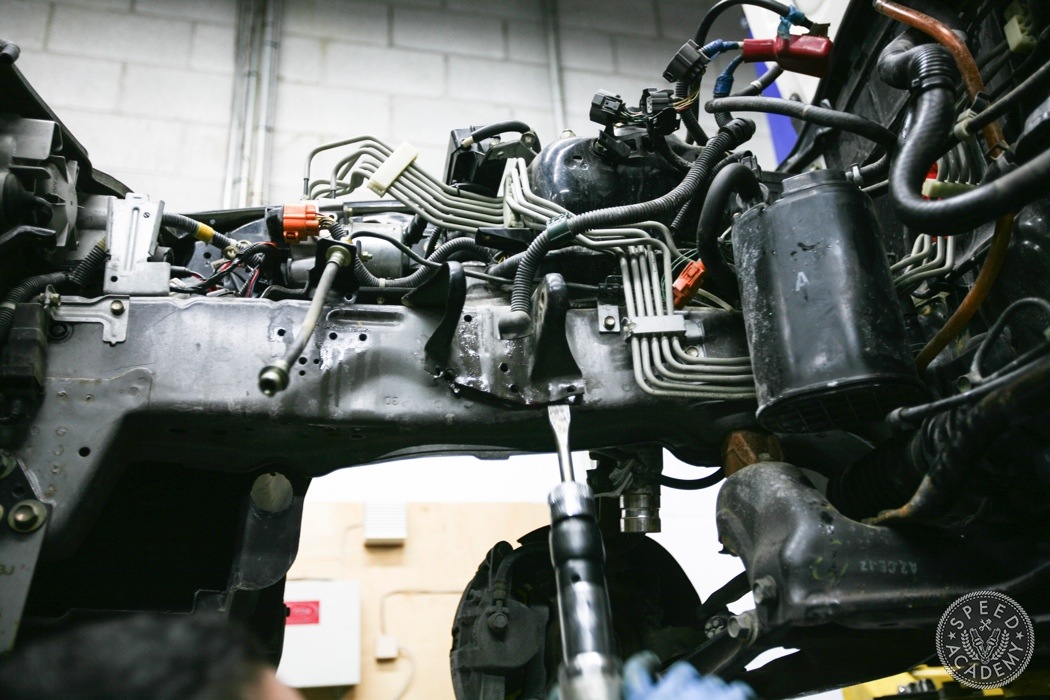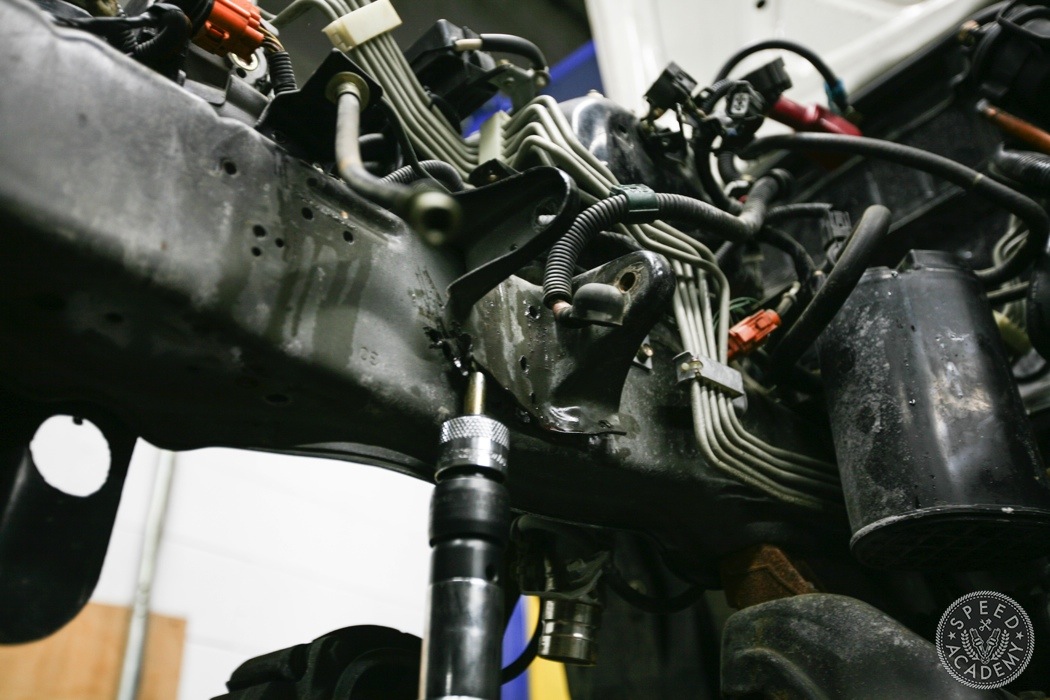 The first order of business is to prep the engine bay. Since the K20 engine and transmissions' configuration is opposite of the B-series, meaning the K20's transmission sits on the passenger side and engine on the drivers, we have remove the B-series trans mount to make the K20 fit. If you have air tools handy, an air hammer can make easy work of it. If not, drill out the rivets and use a pry bar to remove the mount.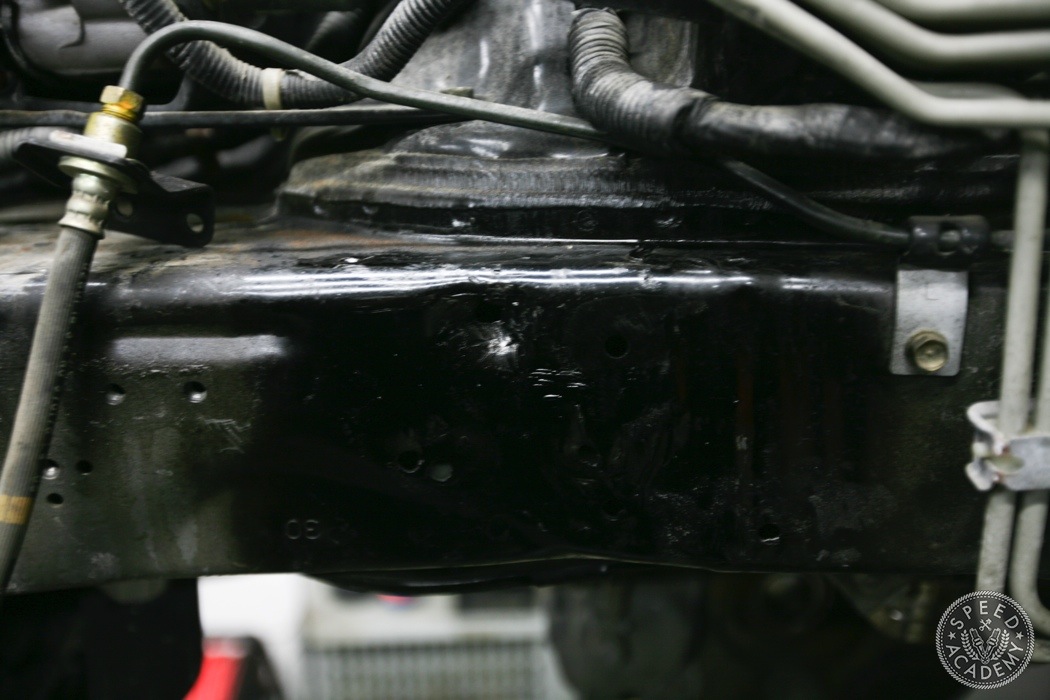 Once it's off give it a quick hit of paint to ensure it wont rust.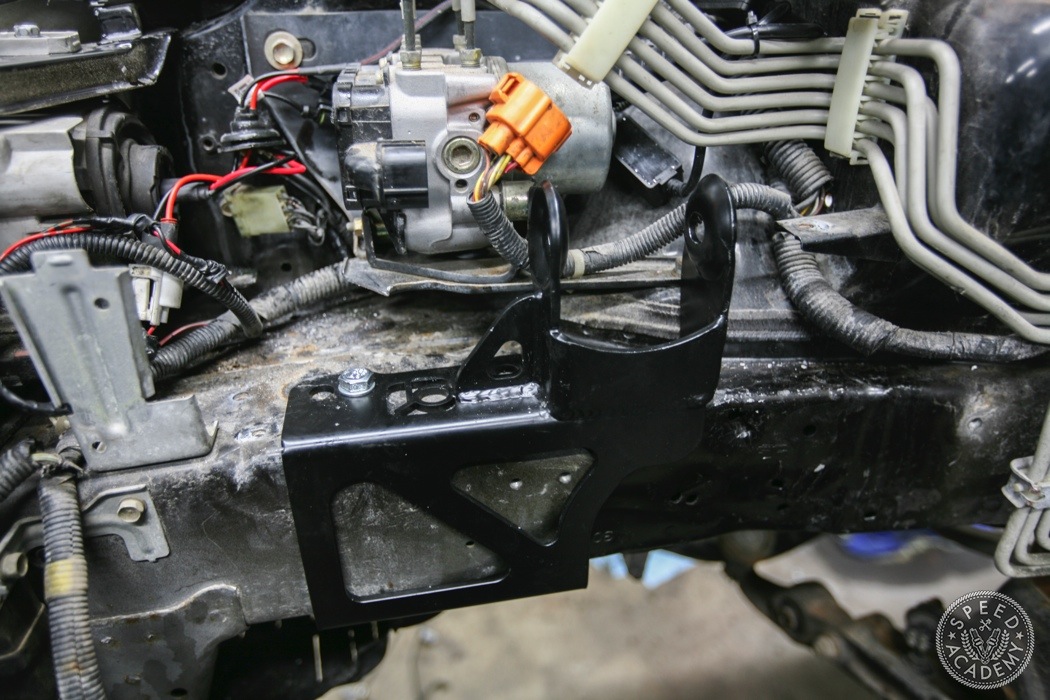 Bolt the new engine mount in place. Some people like to weld these in but I really see no reason unless you're shaving or going for an uber clean engine bay.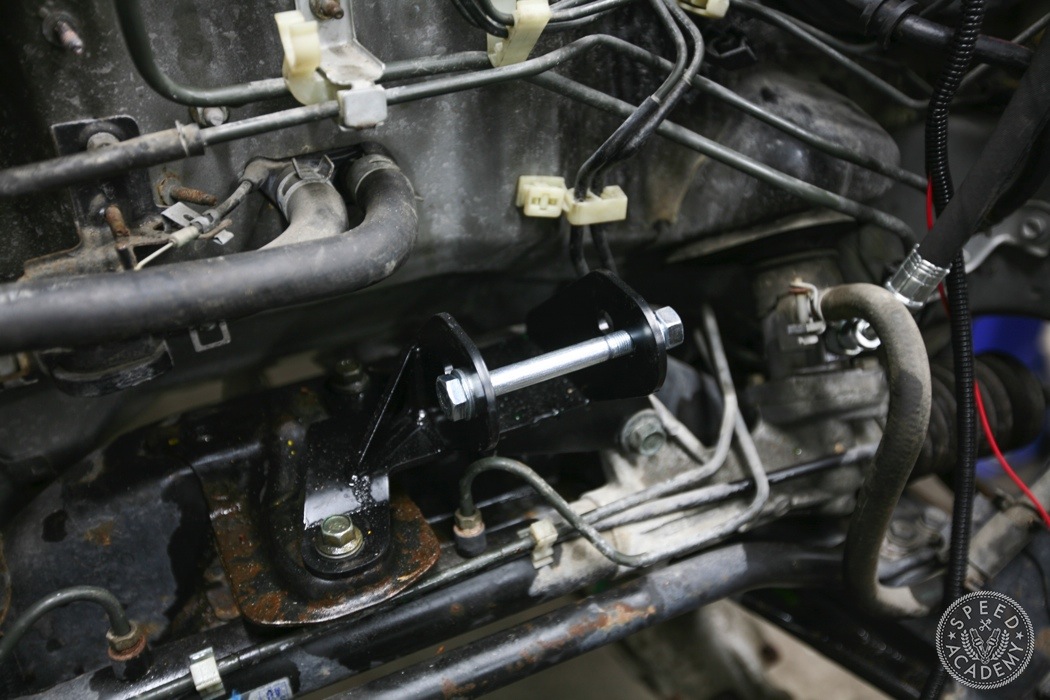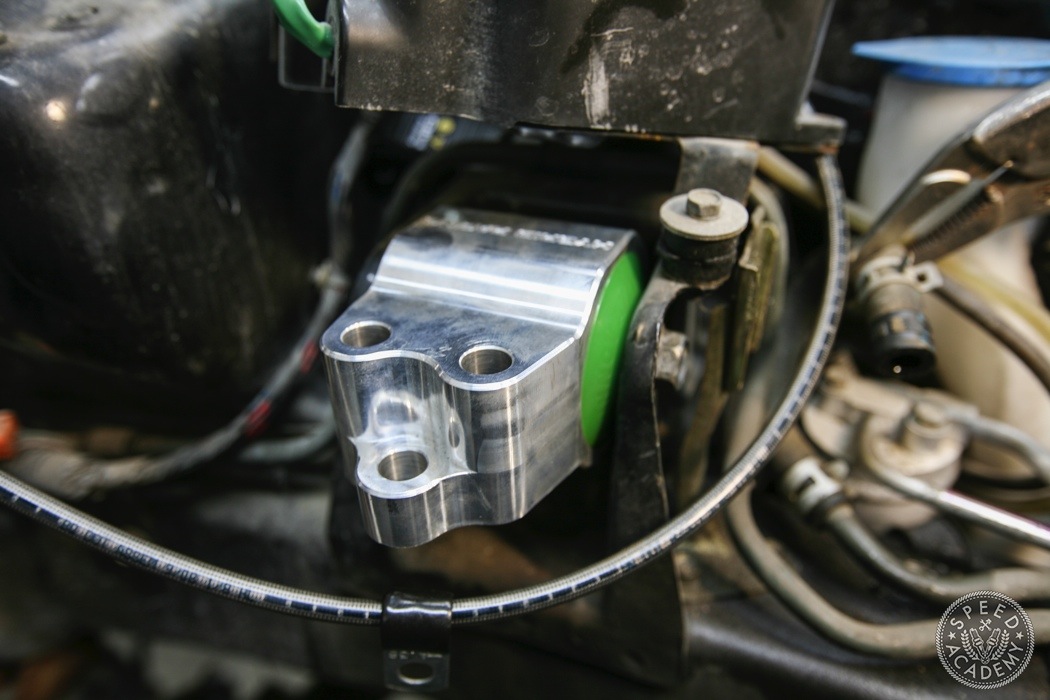 The rear and driver side mounts use the existing stock locations to bolt up to so these are a quick bolt-in.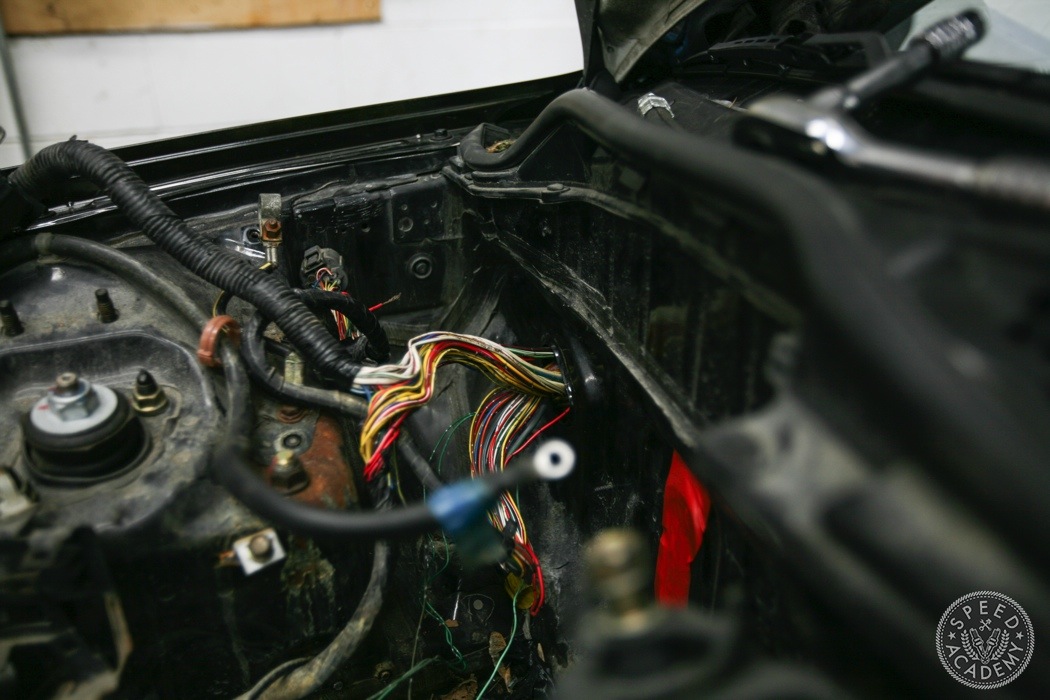 Now is a good time as any to remove the B-series engine harness to make way for the K-series one which we'll install later.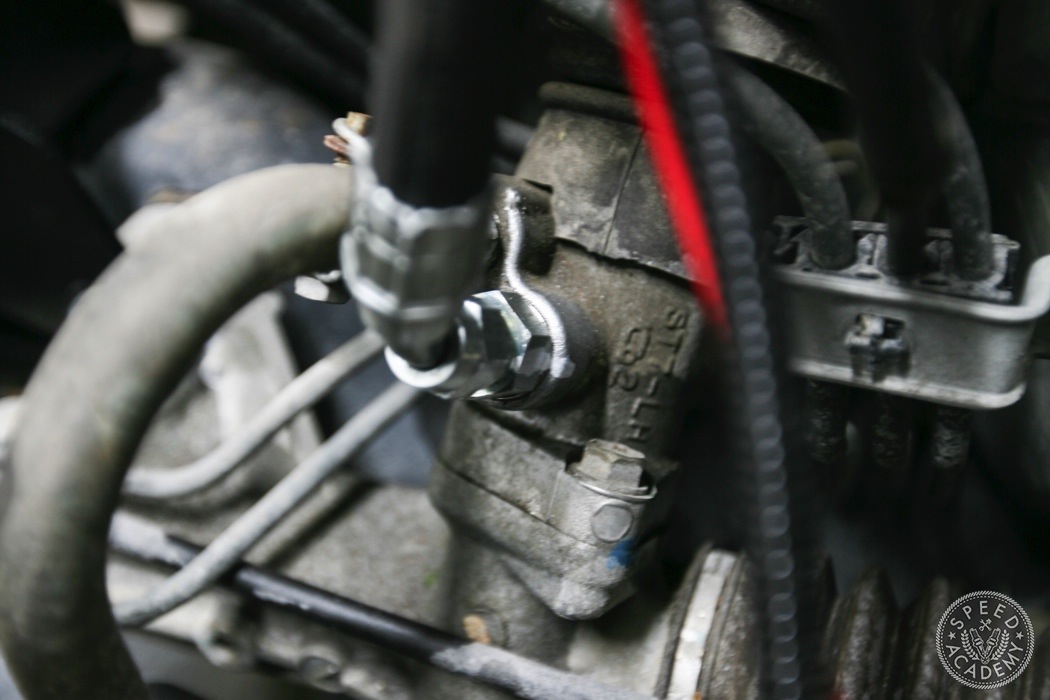 The power steering conversion hose that connects to the rack should be set in place.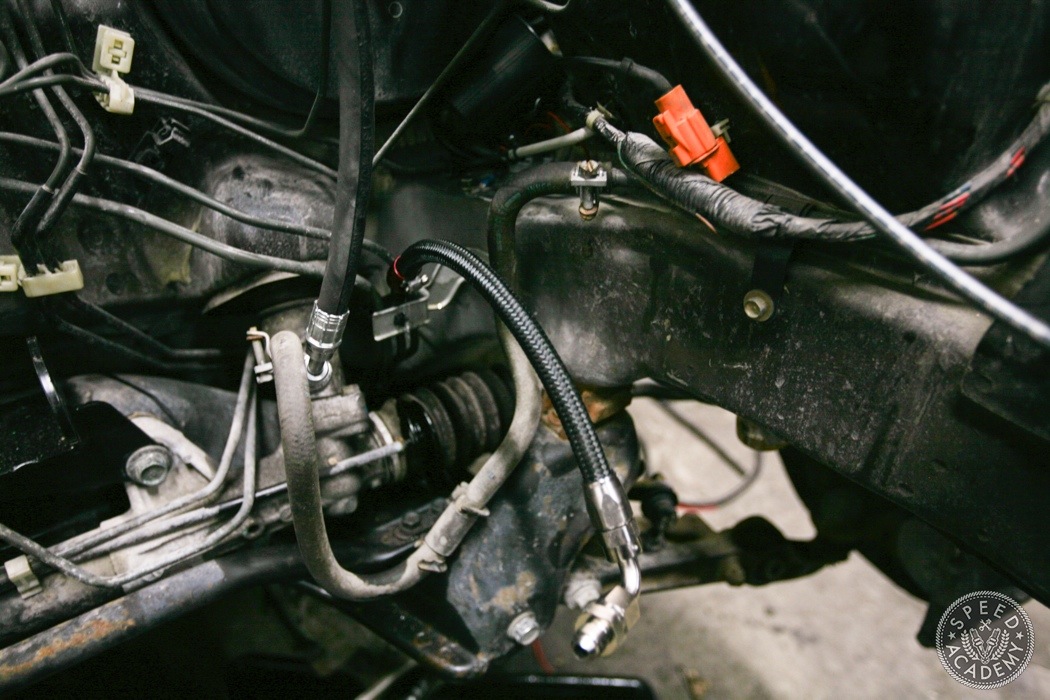 As well as the fuel feed line. The rubber tube end of the Hybrid Racing fuel line slides over the OEM hard line and clamps down. It's as simple as that.  We'll deal with the return line when the engine is in the car so leave it be for now.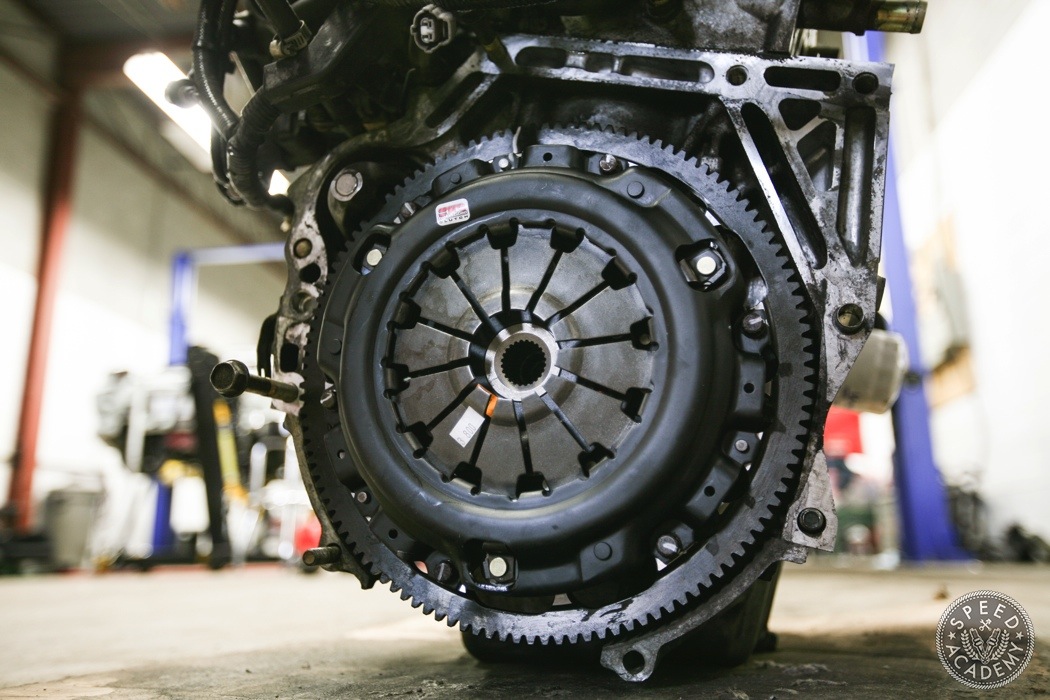 I turned my attention to prepping the engine and trans for installation. First, the Comp Clutch and flywheel combo were installed.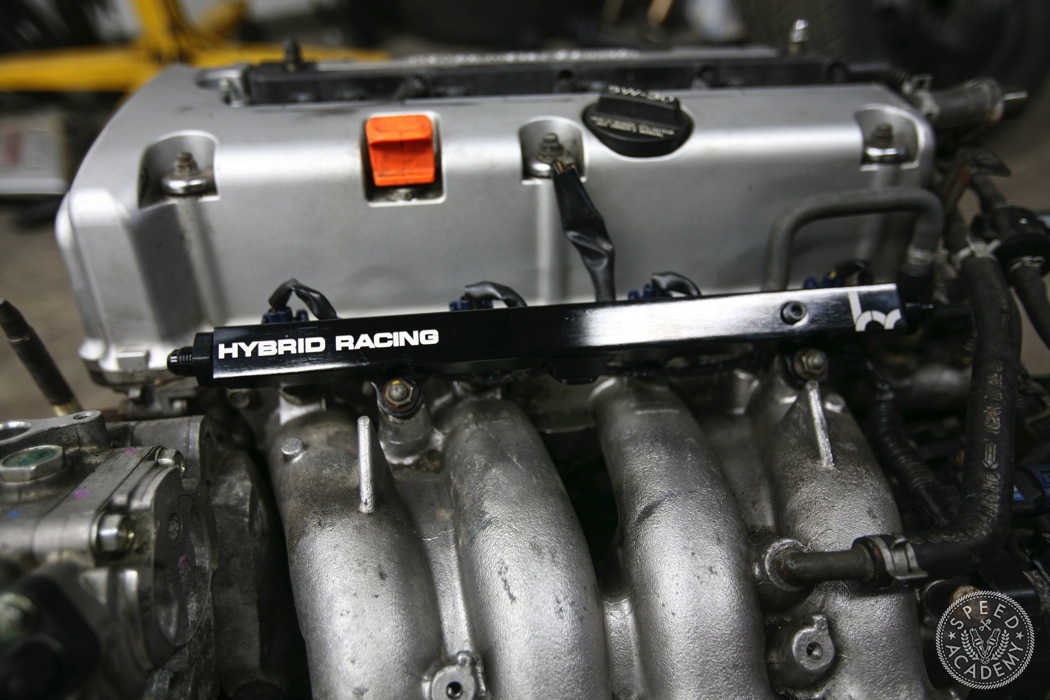 Then the Hybrid racing fuel rail was bolted in place. This can be done with the engine in the car but there's slightly better access to it with the engine out, easier is always better in my books.