Ok, I lied. I may have mentioned the racing gear story would be the last one before the dyno story that wraps up our Targa Newfoundland Scion Racing FR-S build, but we actually made a stop at Cyrious Garageworks for a quick clutch and flywheel change first. You know, because that can be done quickly. If you're Pat Cyr. Plus we had Pat and his crew toss in a new limited slip differential, since that's pretty much like doing an oil change, right? And while Pat was doing his thing, Peter and I (mostly Peter) swapped in a Koyo direct-fit radiator and a Perrin Performance oil cooler kit, both supplied by our friends at Motovicity, one of the biggest wholesale distributors of aftermarket performance parts in America. And at the very end, I did the world's hardest install in about 30-seconds. I'm pretty sure I set a world-record on that one, but I'll leave the details for the end. Or you can jump to 5:52 of Episode 8 of our FR-S build videos if you demand instant gratification.
We thought about doing the clutch job ourselves, we really did. But we've done enough of these lying on our backs while wedged under a car on jack stands to know it's far more enjoyable with a hoist and transmission jack, plus we needed Pat's expertise on the diff swap anyway, so why not go hog wild while we're there? It just made sense to us, and Pat and his crew graciously let us take over the back half of their shop for video and photo work as well as all the real work.
In the interest of full disclosure, the clutch in the car was a mystery to us. We were pretty sure it wasn't stock, so although it wasn't showing any signs of slipping we felt it best to replace it so that we'd be going to Targa with a fresh setup we could trust. This car was turbocharged and run hard by the VCMC crew before we adopted it, so chances are the clutch took a serious beating (those guys love to rip as much as we do). We opted for a SPEC Stage 3+ clutch and flywheel combo. In hindsight we could have gone with a Stage 2 kit, but since we were still toying with the idea of adding a supercharger before Targa, the 3+, which features a carbon semi-metallic full faced clutch disc with a double sprung hub,  gave us the holding capacity we'd need if we couldn't resist adding boost to the equation but still provides excellent drivability characteristics for street and track use.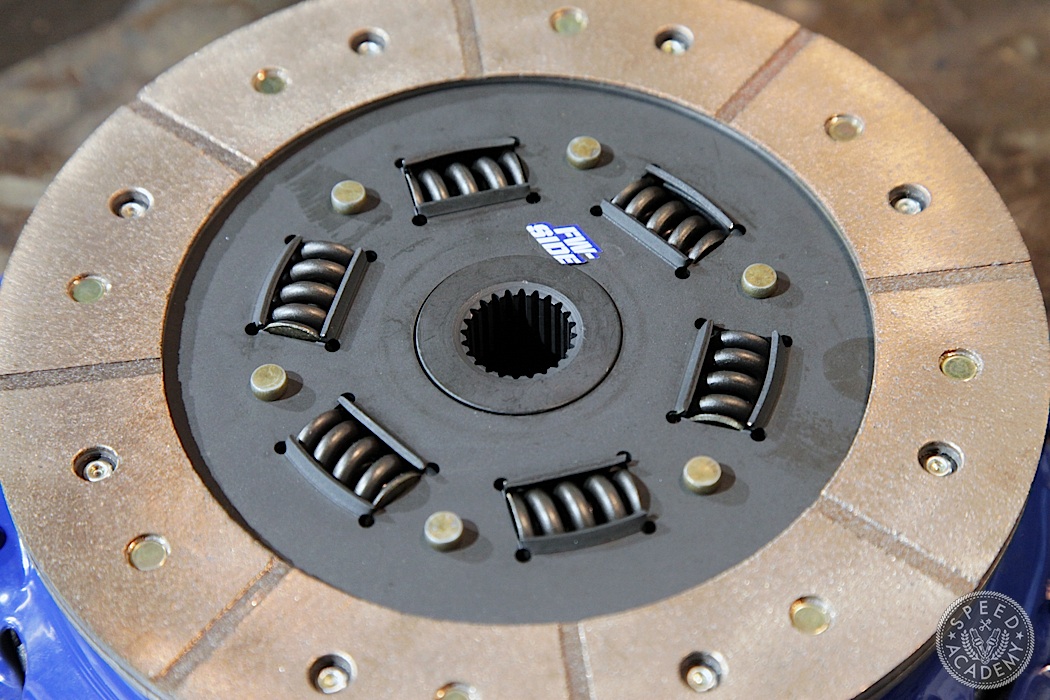 One thing we did notice during Targa is that when the clutch gets hot it really grabs hard, which is great for quick and aggressive shifting during race conditions, but when we had to stop and pull away at the end of a race stage, it was tricky to launch the car smoothly. Not a big deal, but worth mentioning if you're looking for super-easy engagement and launching characteristics under all circumstances. But for us, it was great knowing we had the clamping force and friction material to withstand the beating Targa would throw at it (and it handled it with ease throughout the week-long event), and with room to upgrade to a boosted setup in the future, so the occasional tricky launch when the clutch was hot was a small tradeoff. During regular street use, stock-like pedal effort and launches.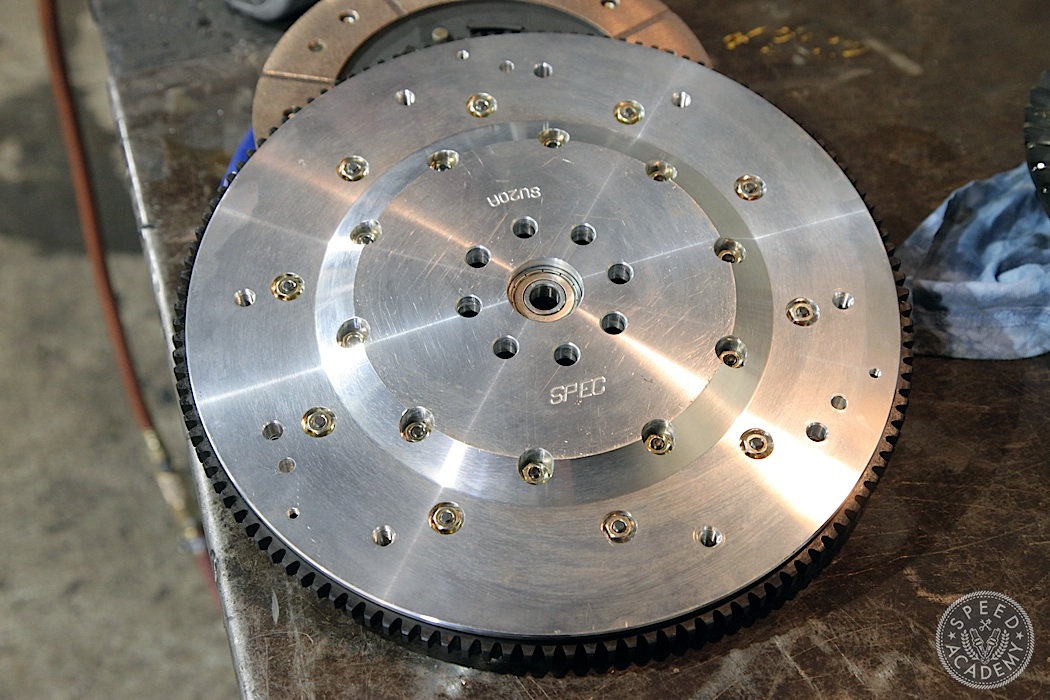 SPEC's lightweight aluminum flywheel, which is half the weight of the OEM unit, was a no-brainer for us, since freeing up some rotational mass is always a good thing. Ok, the drag guys like their heavy flywheels since they help with the launch, but for road racing or rally racing like we'd be doing, less rotational mass helps free up power and gives you faster throttle response. RPM does drop more quickly too, though, so you have to adjust your heel & toe technique a little bit to rev-match the downshifts perfectly (use a more aggressive blip…not exactly rocket science).
Pat made short work of the install. I think he had the transmission out in about 30-minutes and the SPEC flywheel and clutch bolted up shortly after. Some persuasion and even a little dirty talk was required to get the transmission back on the dowels and mated up to the engine again, but that's something we've all experienced when trying to get a gearbox bolted up. And don't worry, we took the alignment tool out before installing the transmission!