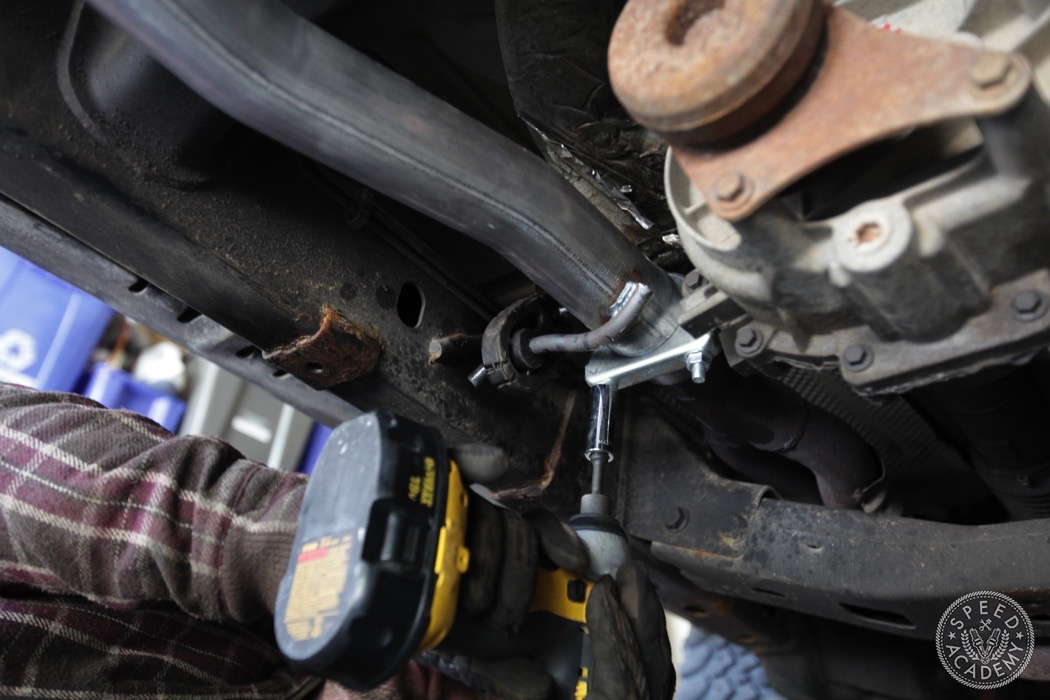 Just as advertised, the MBRP exhaust fit like a glove. Every hanger lined up with laser like precision which made installation a pleasure. Unlike removing the stock exhaust, which took triple the time it took us to install the new one. Rust be damned!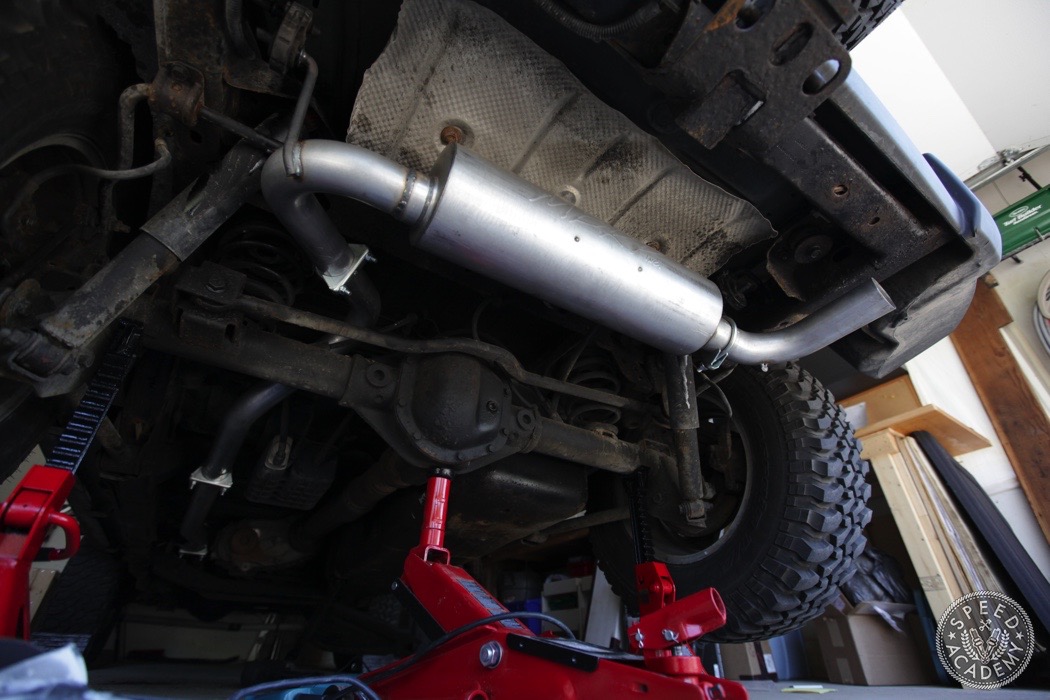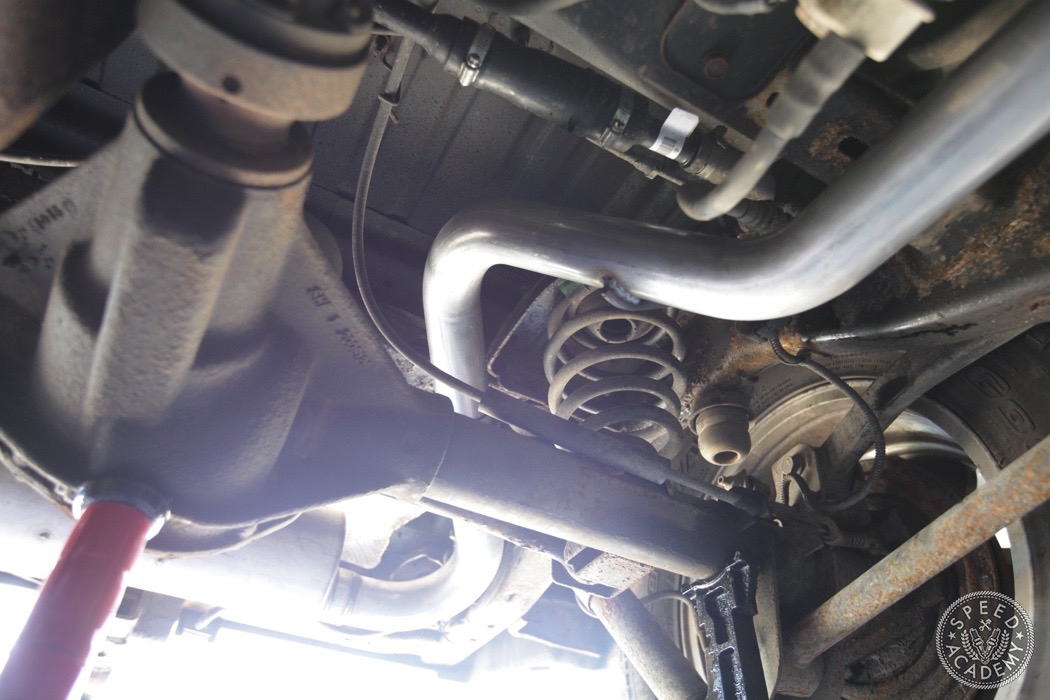 As I mentioned, the routing of the MBRP exhaust is tight to the frame with plenty of clearance around the rear axle.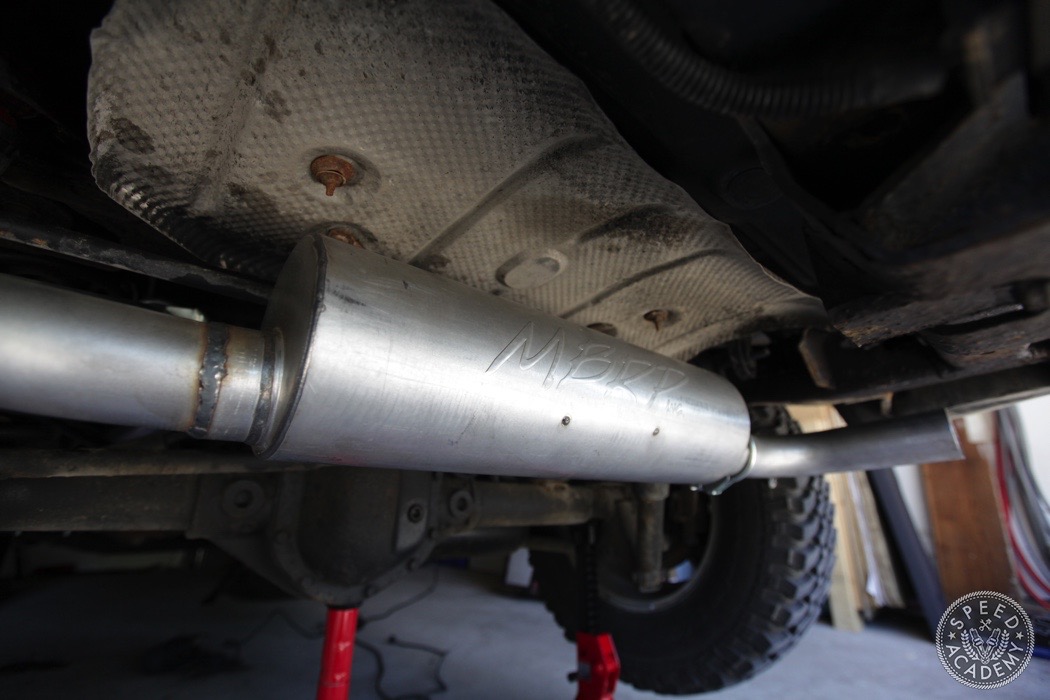 A nice touch and welcome addition is the MBRP logo stamped into the muffler so any curious enthusiast can instantly know what exhaust is producing that sweet sound.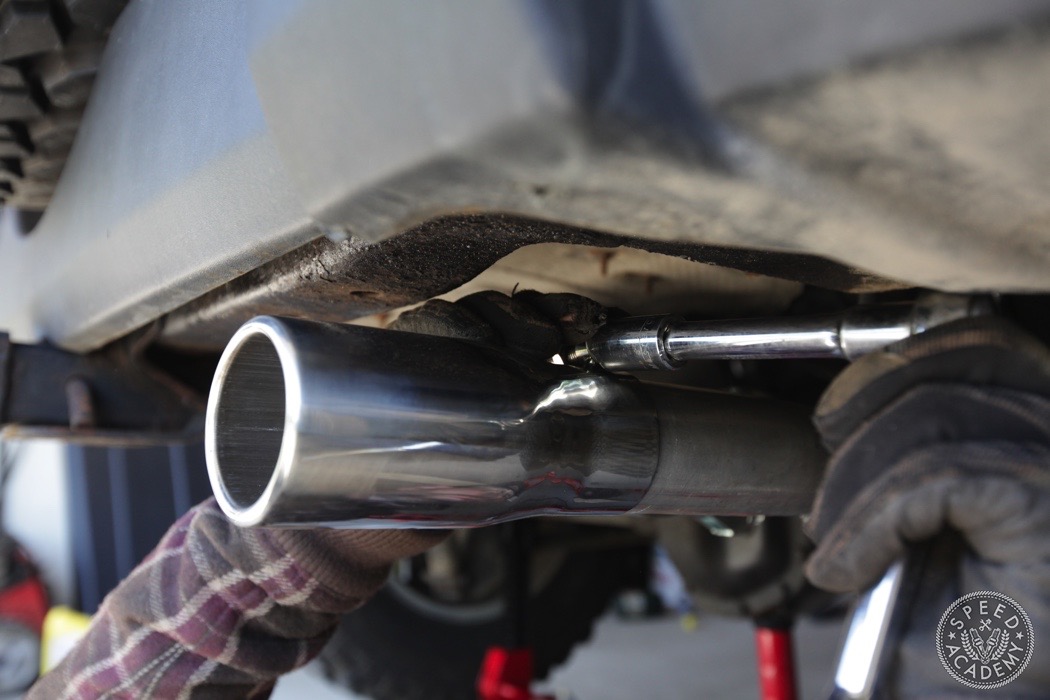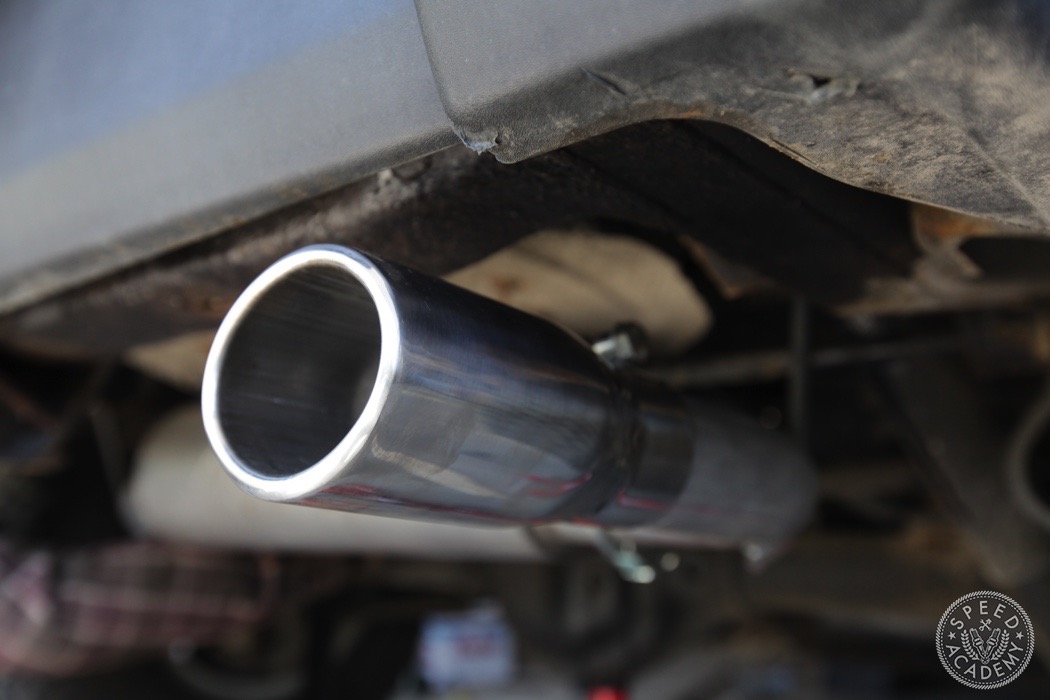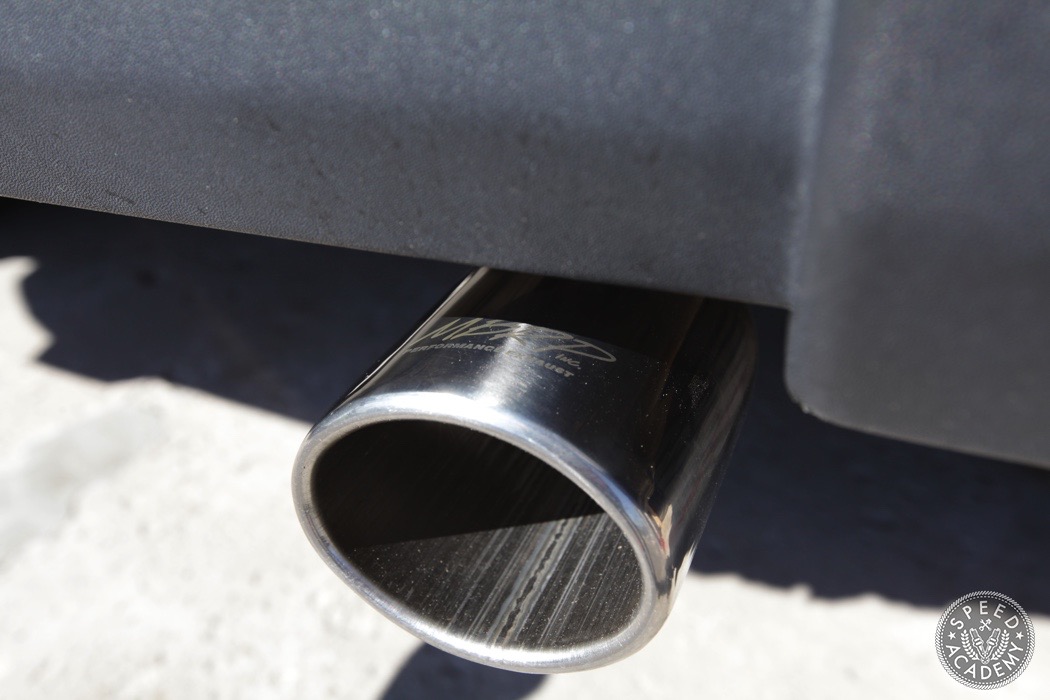 Finally, the polished exhaust tip made it's grand entrance and was fitted onto the exhaust.
As for how it sounds, the difference is night and day between the stock and MBRP. It's perfect for a daily driver as it's not obnoxious at all but don't take my word for it. Watch the video to hear it!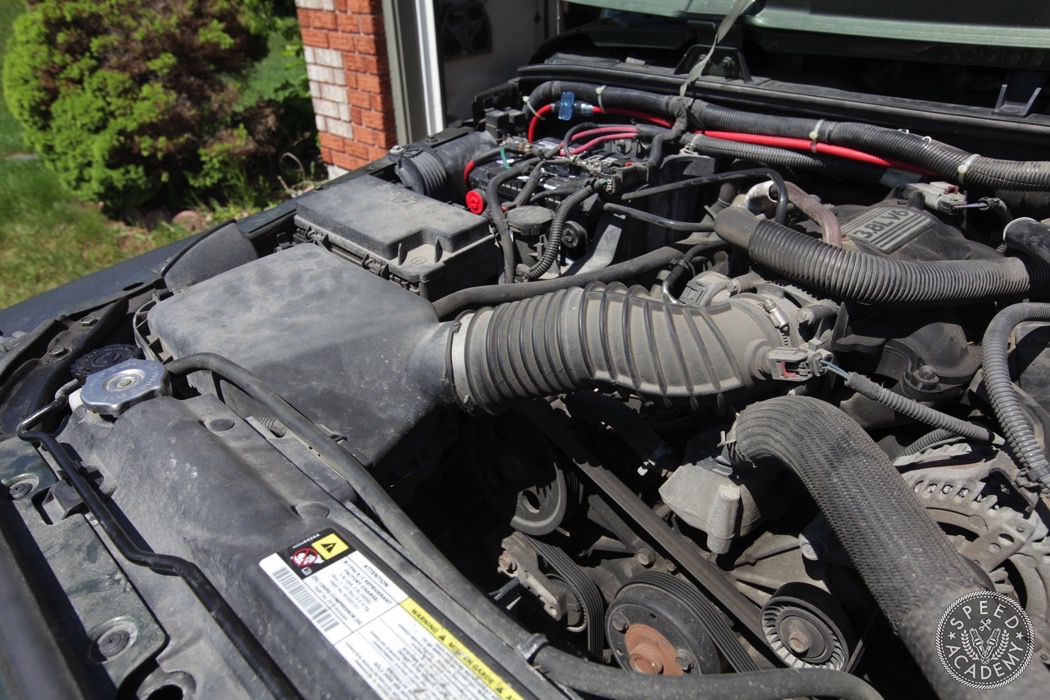 Next up was getting rid of the restrictive intake with one that would flow a bit better.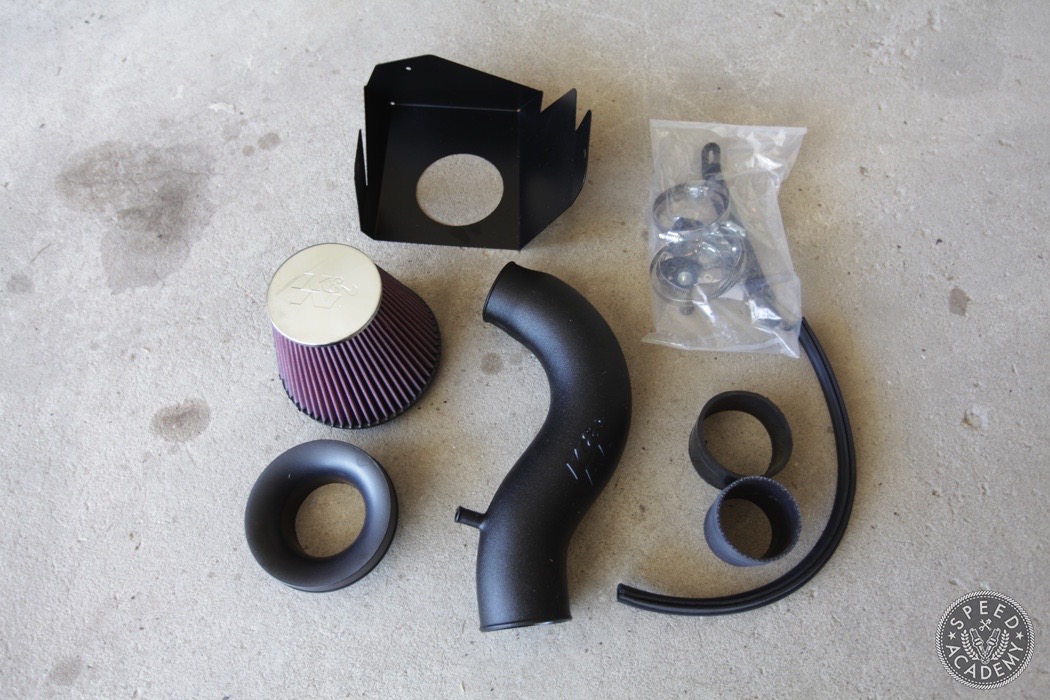 And K&N Filter's Cold Air Intake for the Jeep JK does just that.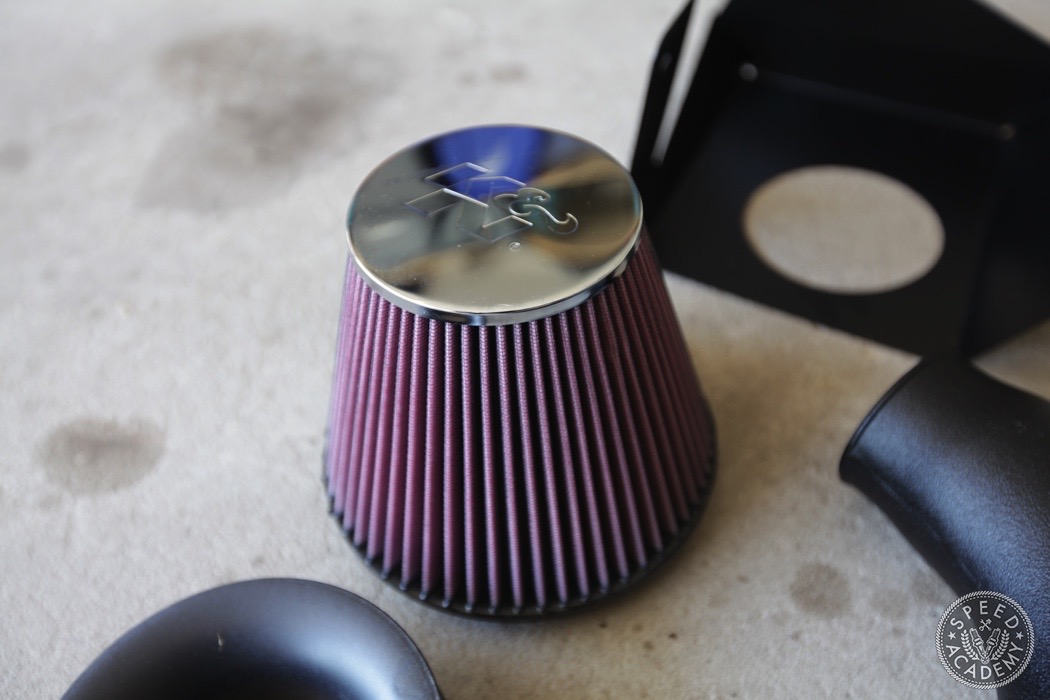 A high flow cone air filter has been proven to reduce air restriction, which of course aids in the power production department. Not only that, but it's also incredibly durable and can be used for up to 100,000 miles before needing to be cleaned and serviced.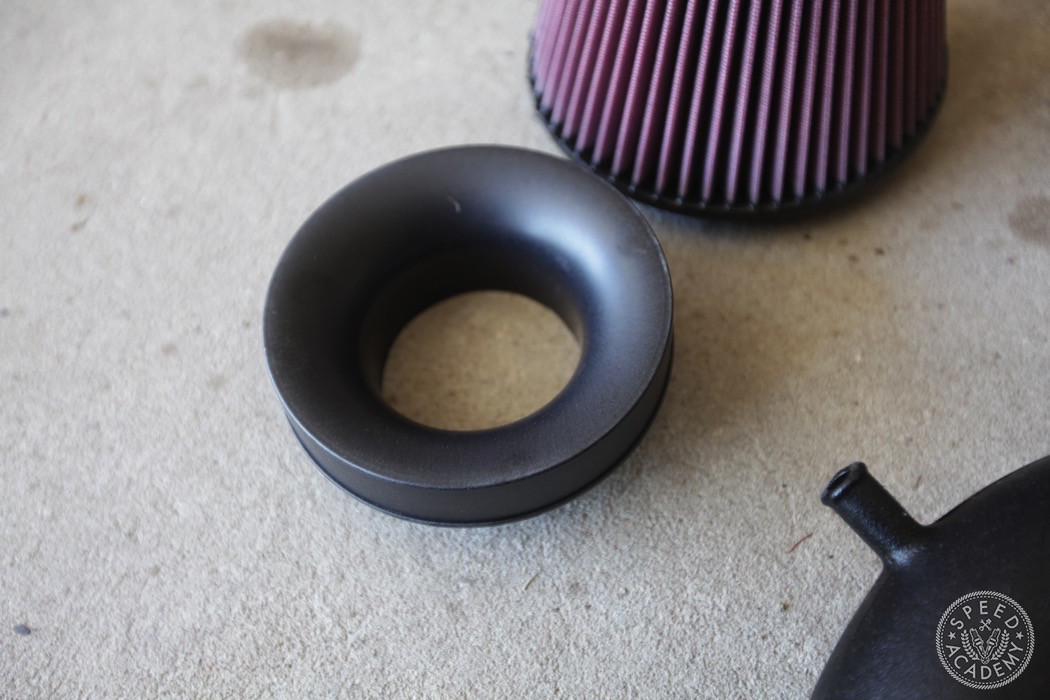 A nice addition to the kit is the velocity stack that helps smooth intake airflow and encouraged laminar flow as well, both of which result in a better air charge being delivered to the combustion chambers.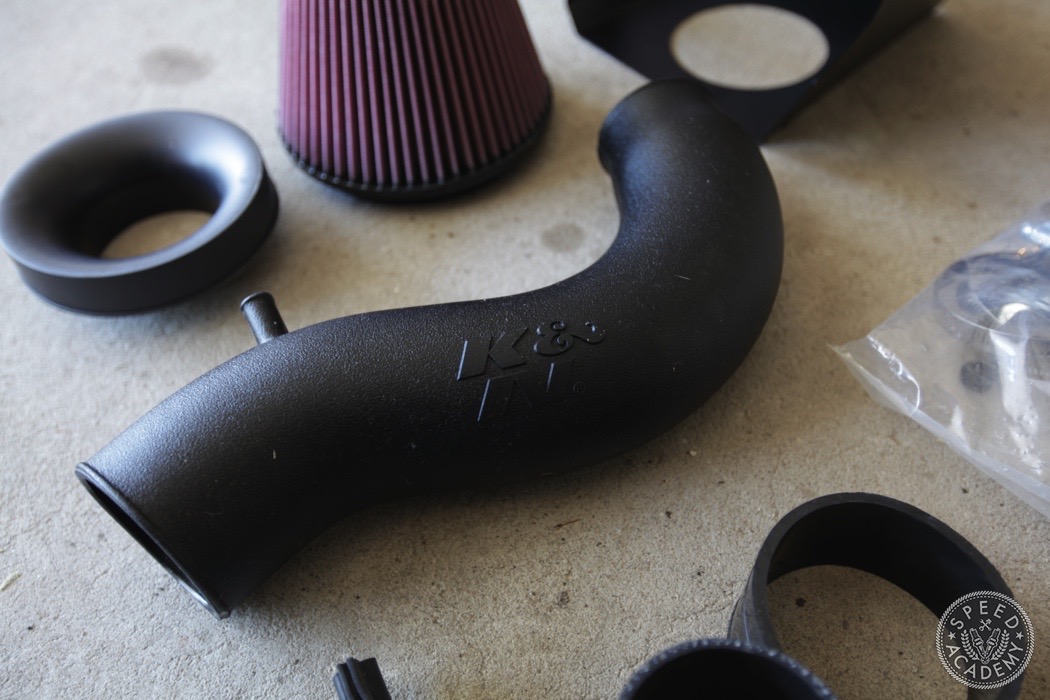 We love that K&N produces injection molded intake piping now, as it can be designed and optimized for flow with zero compromises and is also lightweight and extremely durable not to mention having an OE look to it.
As for power gains? K&N says you'll see a dyno-proven 8 horsepower and 9 ft-lbs of torque. Not too shabby at all!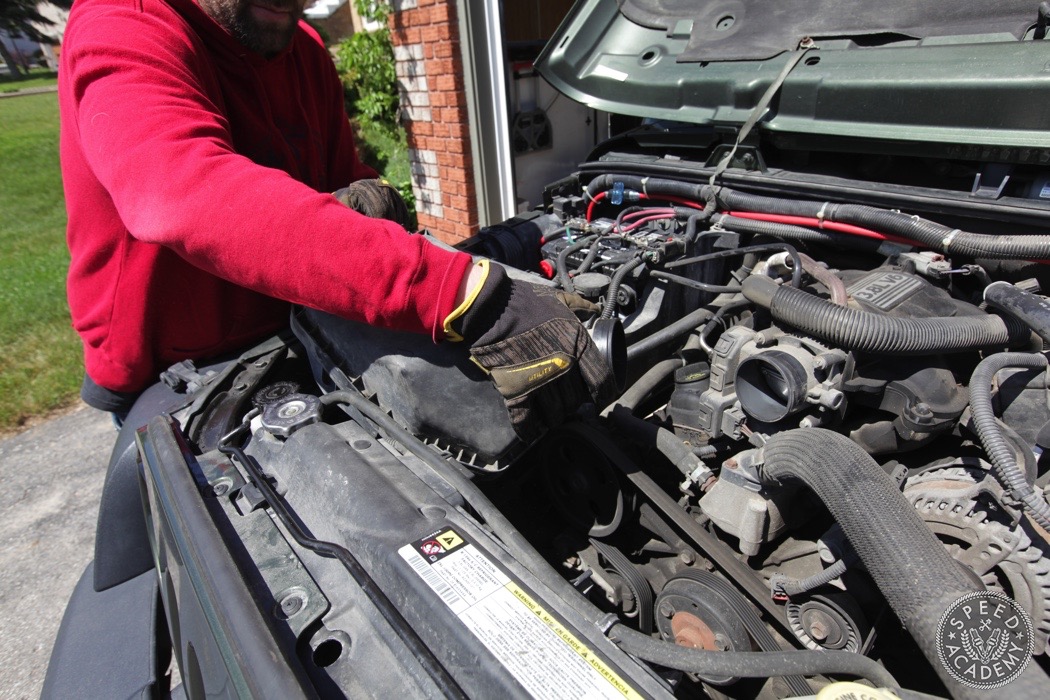 Installation of the K&N intake proved to be an ease task to handle. Removing the factory intake is a straight forward affair and thanks to the instructions K&N provides you really can't screw it up.