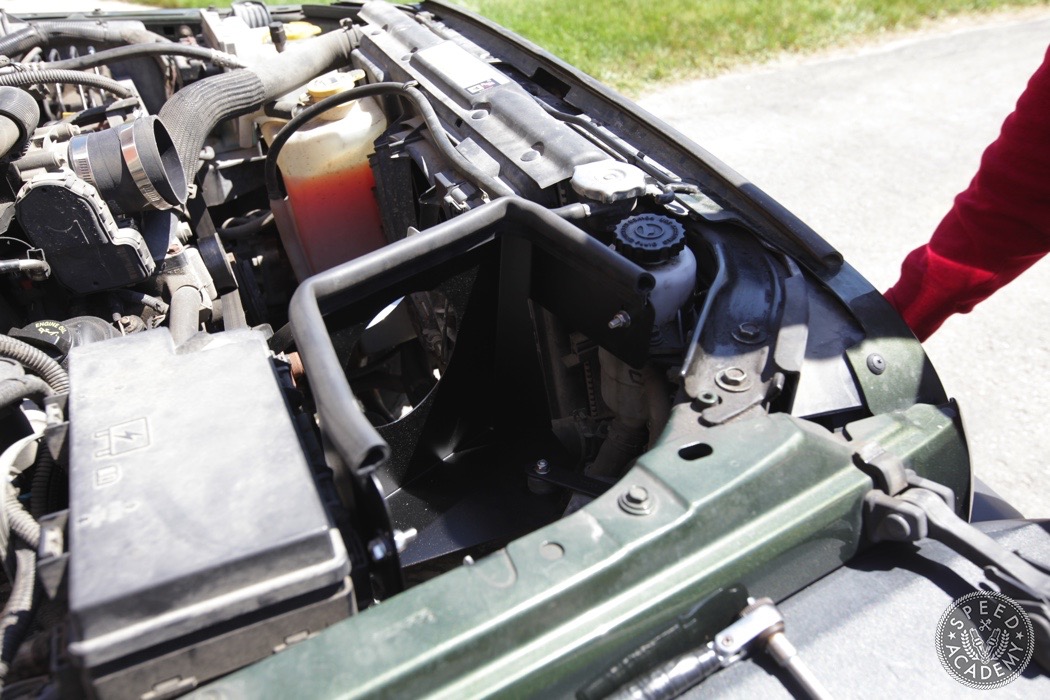 A key component to adding horsepower with the intake is the heat shield, as it keeps the warm engine bay air from entering the filter area.
The one somewhat aesthetically disappointing item on the intake kit is the steel zip tie that's needed to hold the intake in place on the bracket. We may end up spray painting it black in the future.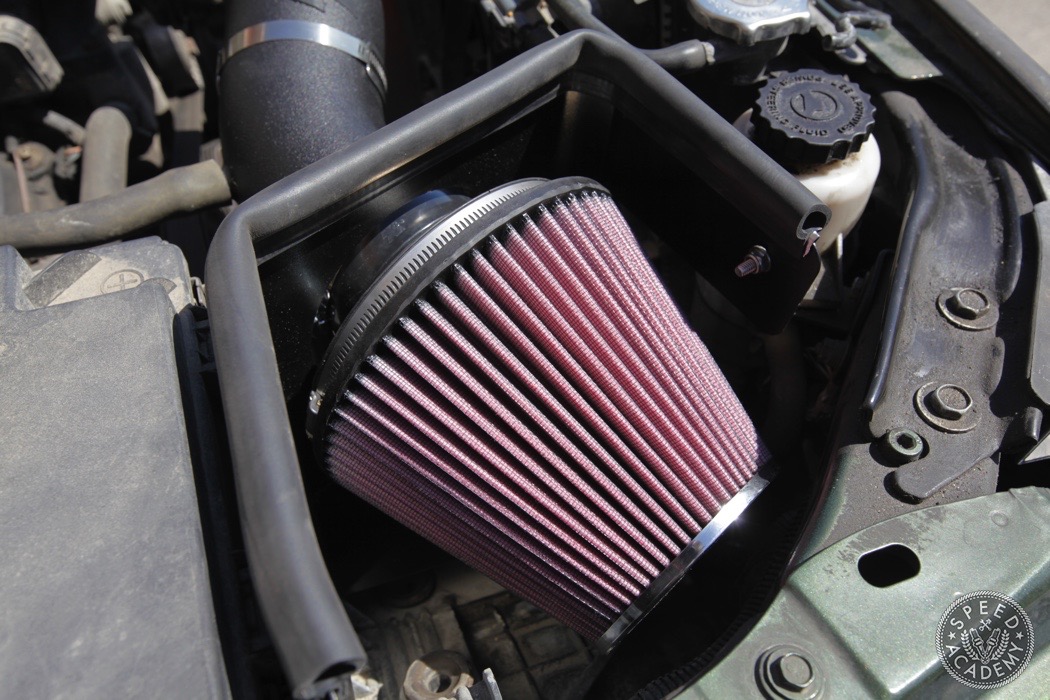 As for the air filter, well it fits and looks like a champ. If you haven't watched the video that I mentioned above, it also includes some clips of the intake and the more aggressive induction noise that the K&N intake provides, which is never a bad thing in our eyes.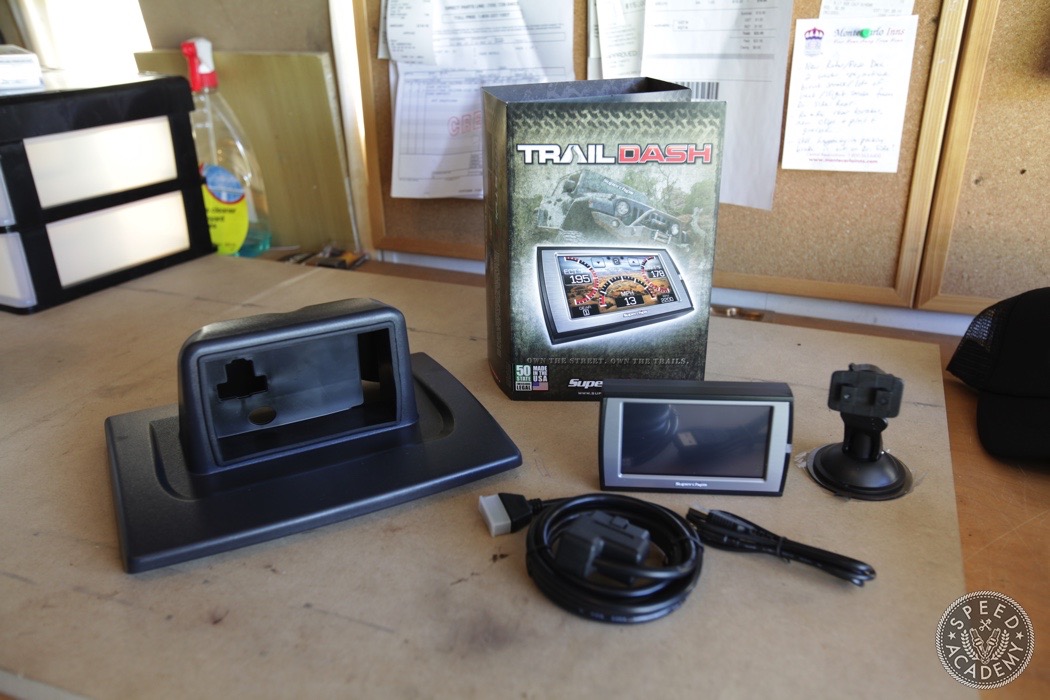 Last but certainly not least on the upgrade list is a TrailDash from Superchips. This tuning device is an all-in-one unit that offers scores of features, most that we didn't even know could be controlled through a device such as this.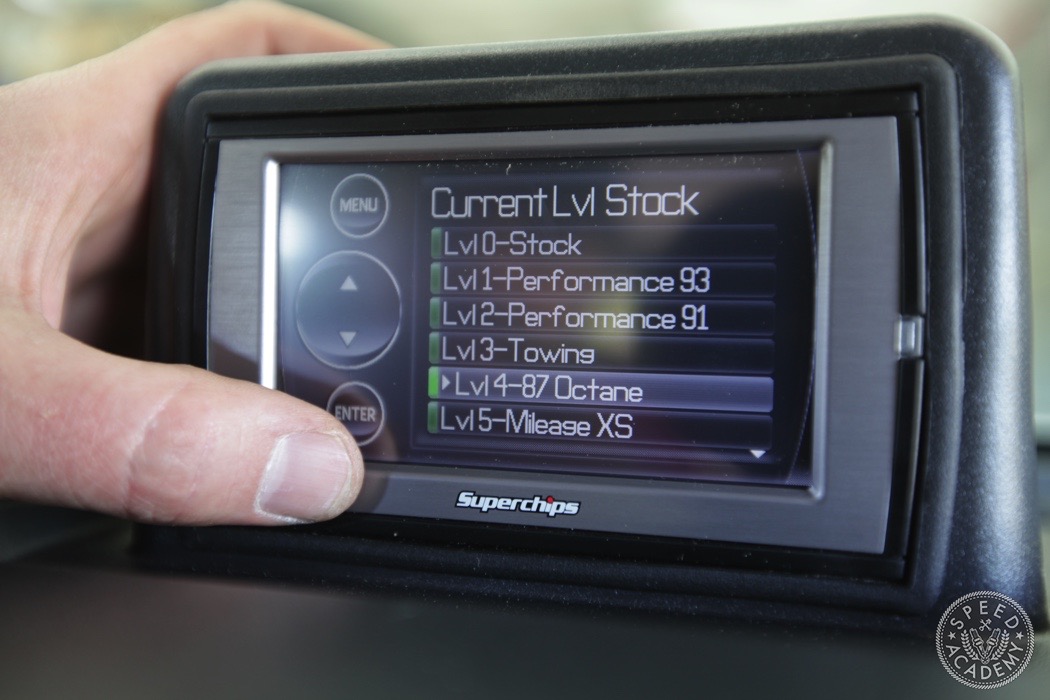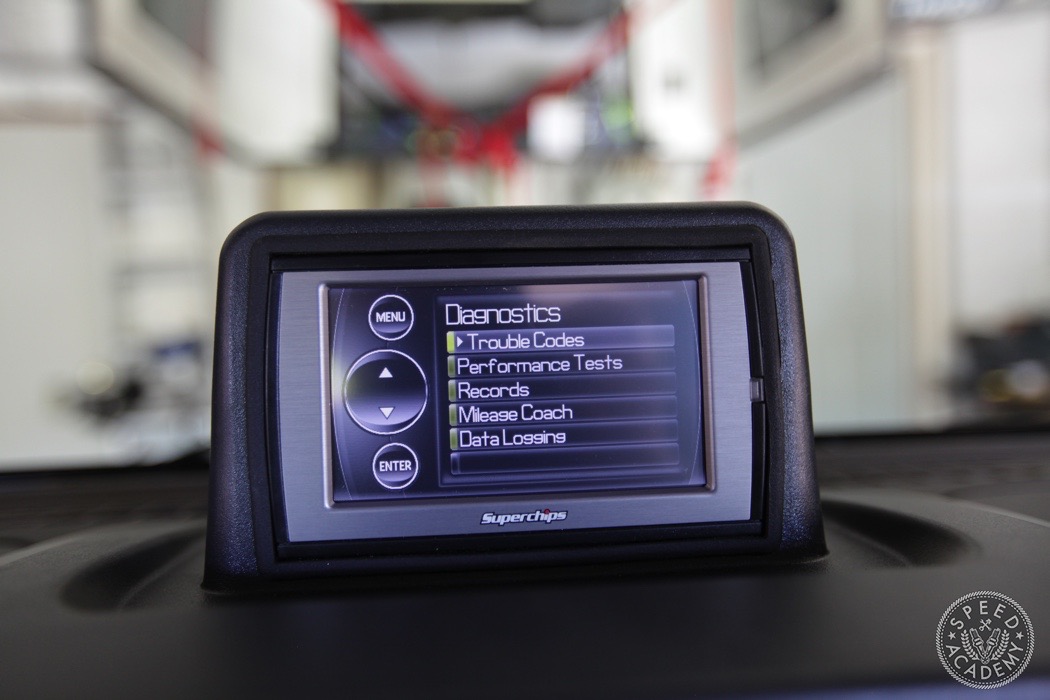 We expected to be able to change engine maps which can improve power and gas mileage, but when we saw that it can recalibrate the speedometer for larger tires (something we'll be doing in the future), adjust the engine idle for winching, lock the axles, read trouble codes and even function as a display for a back up camera (It has a video input) we were blown away.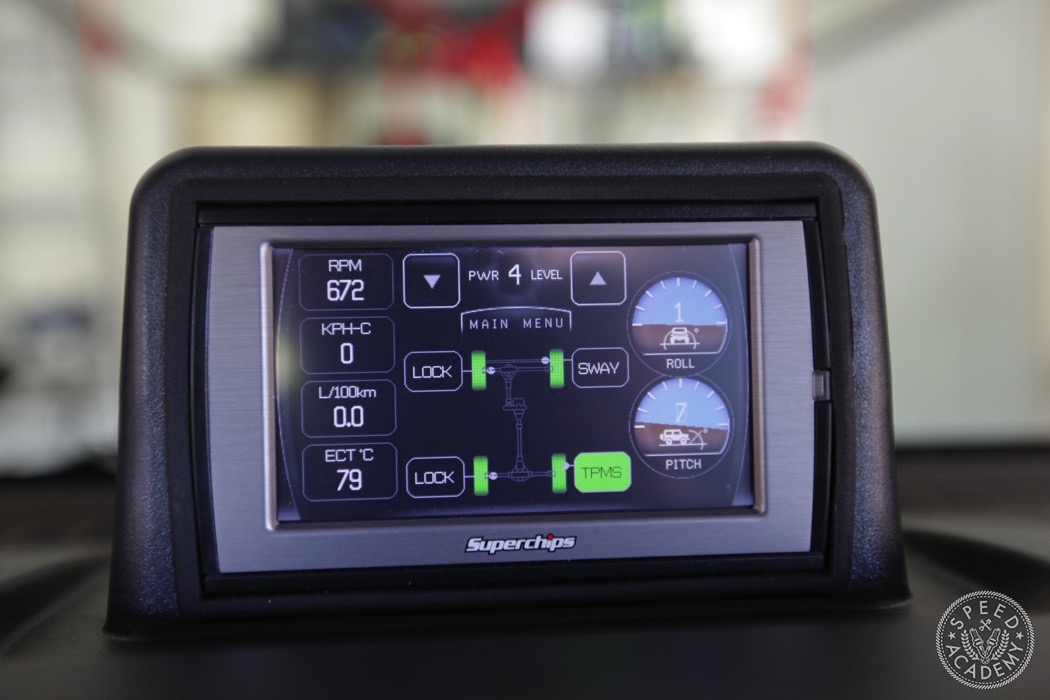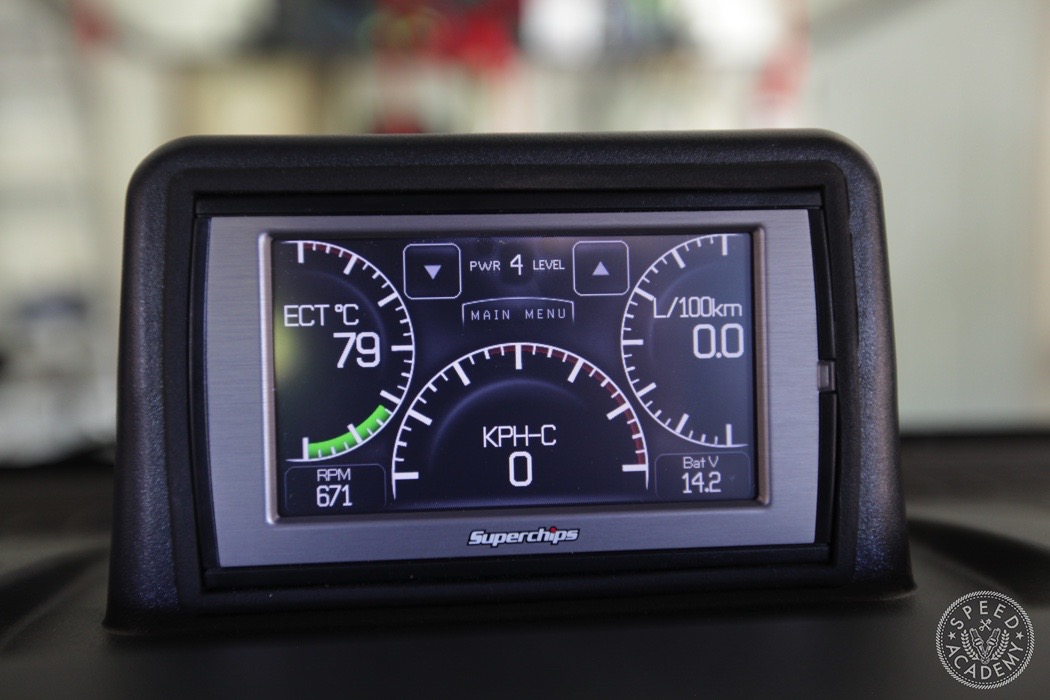 The features don't stop there, either. It also doubles as a really great display unit where a host of gauge options are available. Oh, and it's all programmable through the touchscreen.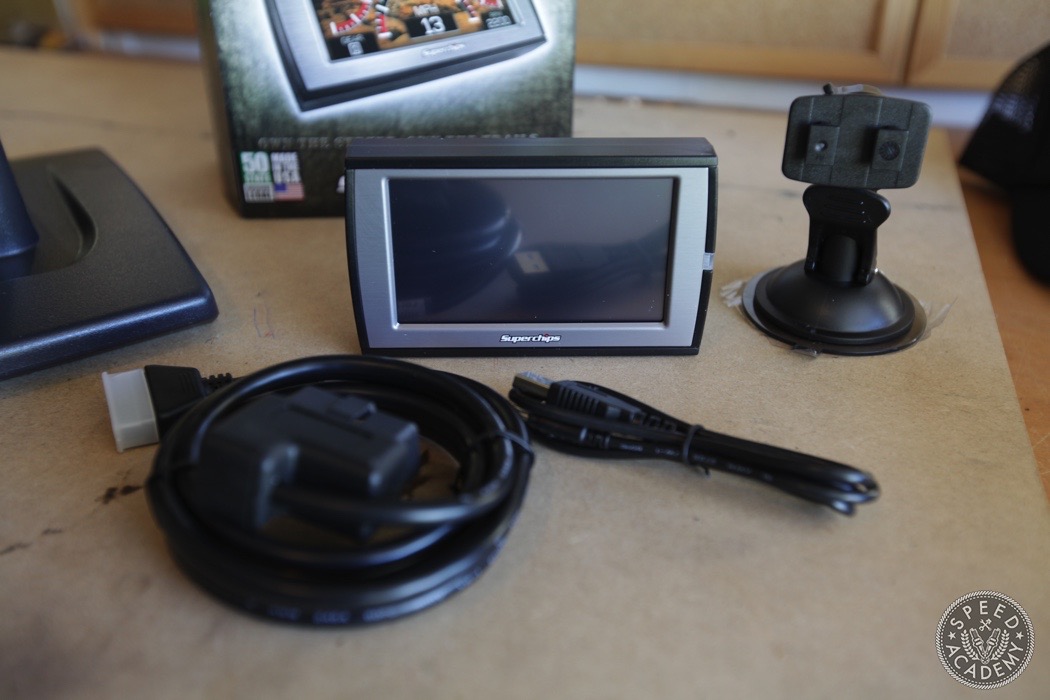 You'd think something like this would require scores of wires to be run and spliced into the Jeep's wiring harness, but there is literally one connection that has to be made and that's to your OBDII port. That's right, you won't even have to cut a single wire or hook up anything to power and ground. Just plug it in and turn it on.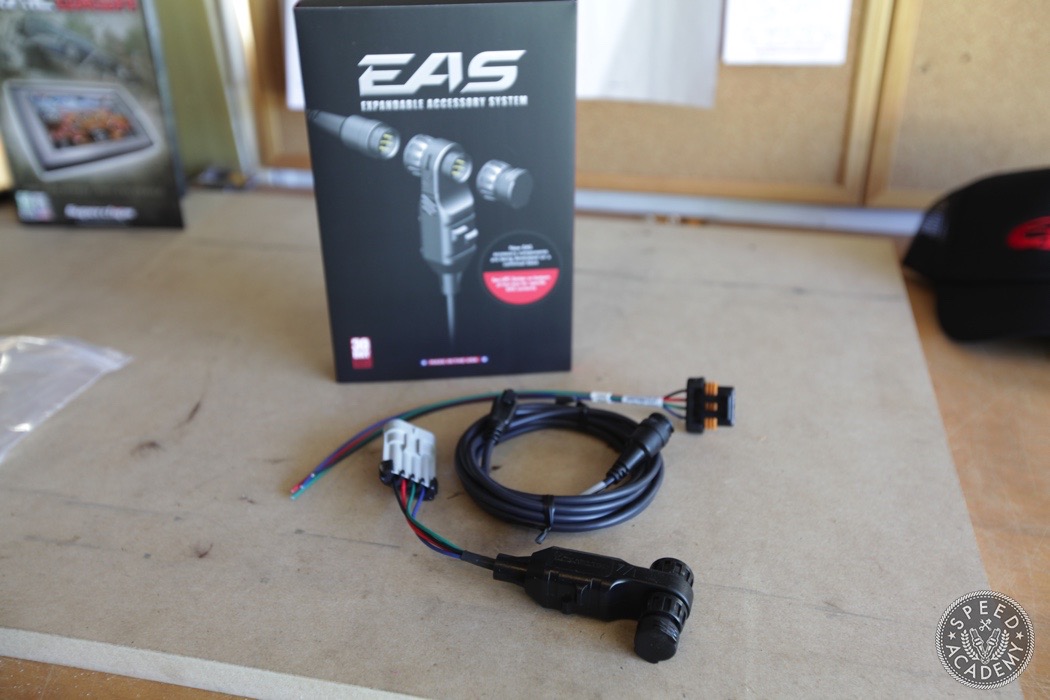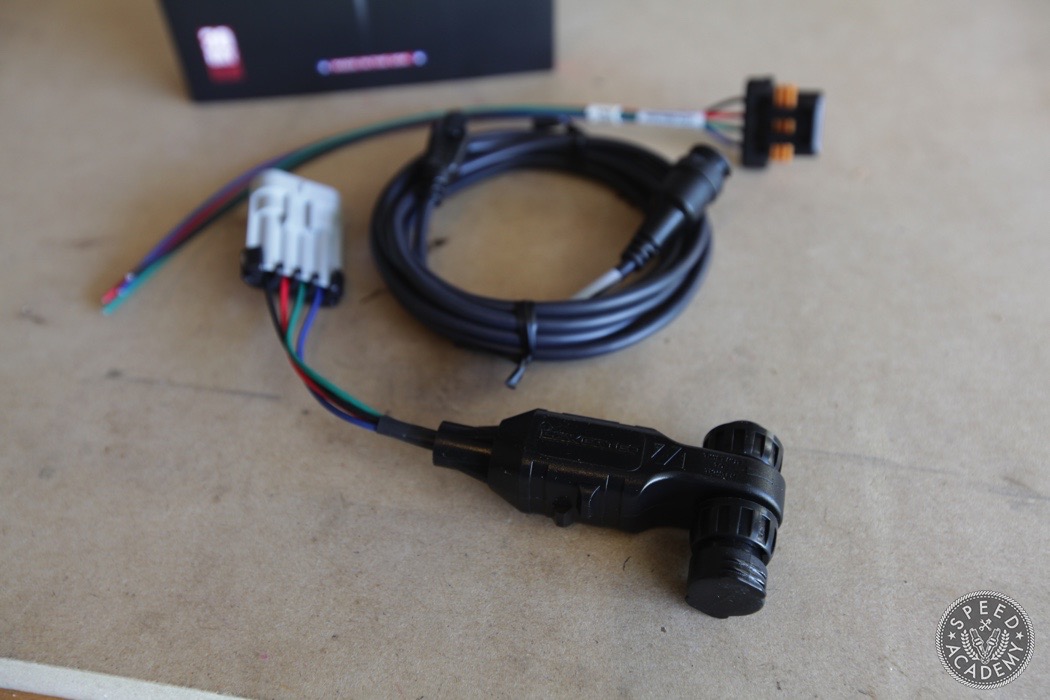 If you're looking to control other aftermarket accessories such as lights or lockers, then Superchips offers the EAS Power Switch which connects to the TrailDash and essentially acts as a trigger to power any other electronic accessories that aren't stock on the JK.
We hope to use this in a future LED light bar install so we'll report on it then.