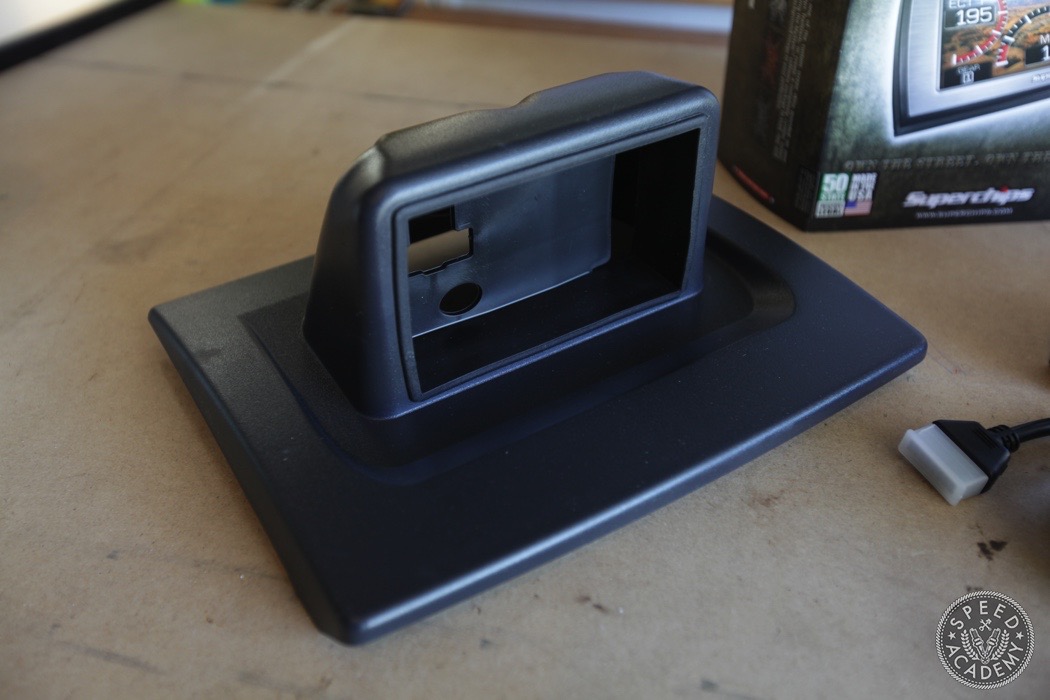 Another optional item is this TrailDash Pod that seamlessly integrates the TrailDash unit into the Jeep's interior, making it look like a factory installed item. Plus it alleviates the need to suction mount the TrailDash to your windshield.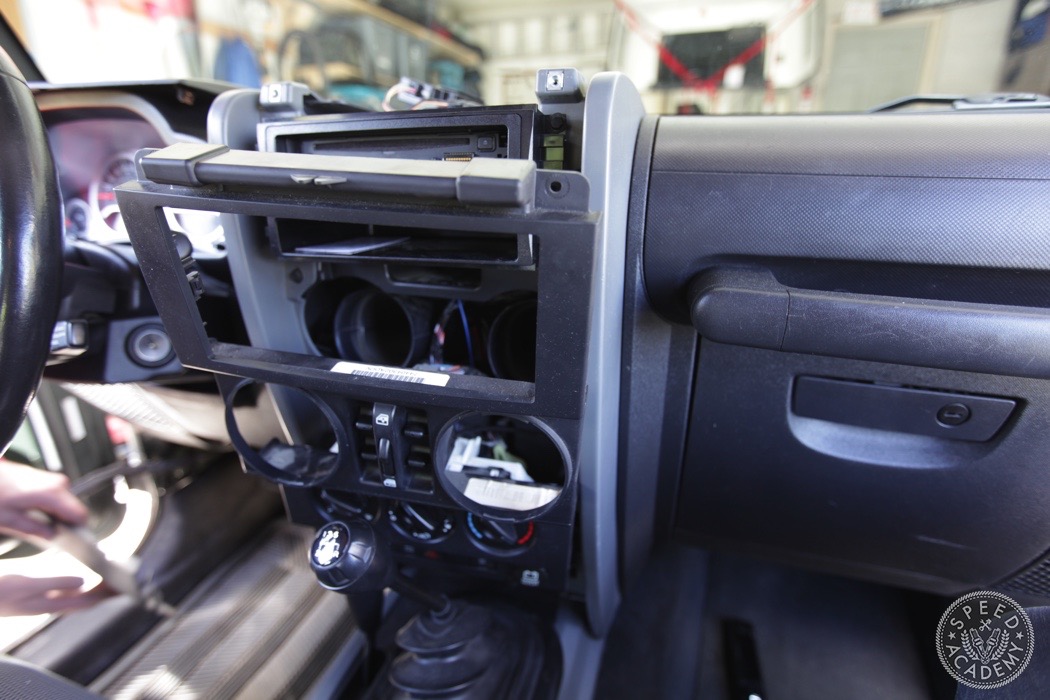 Thanks to some very detailed instructions from Superchips, the TrailDash install took less than 20 minutes to complete.
The center dash has to be popped out to run the cable in a stealth manner and thankfully no clips were broken or harmed in the process.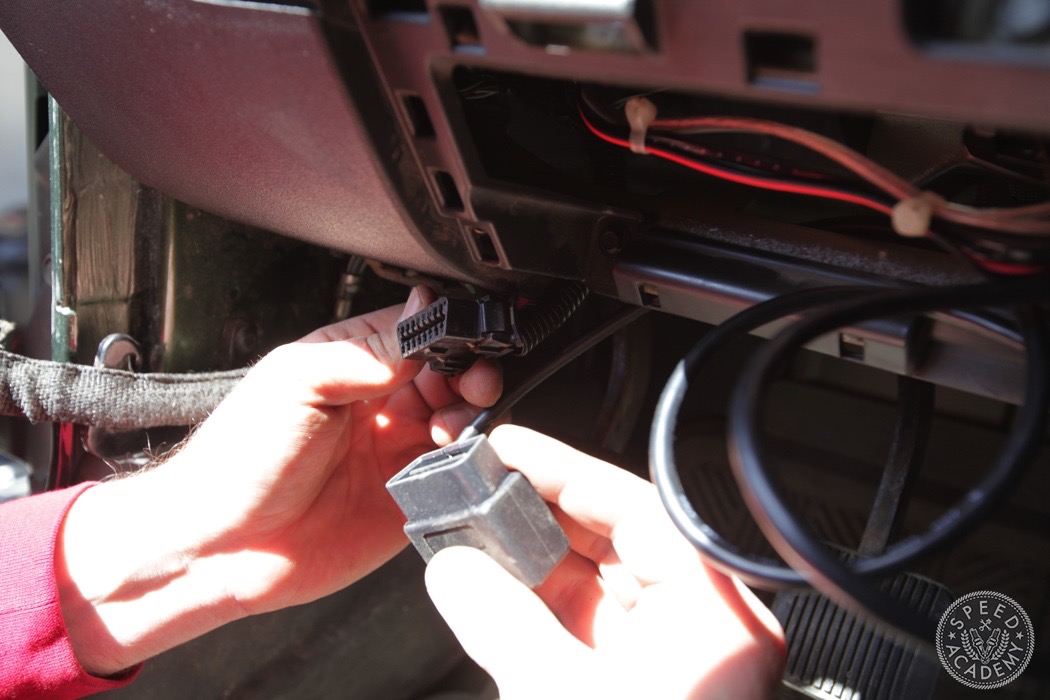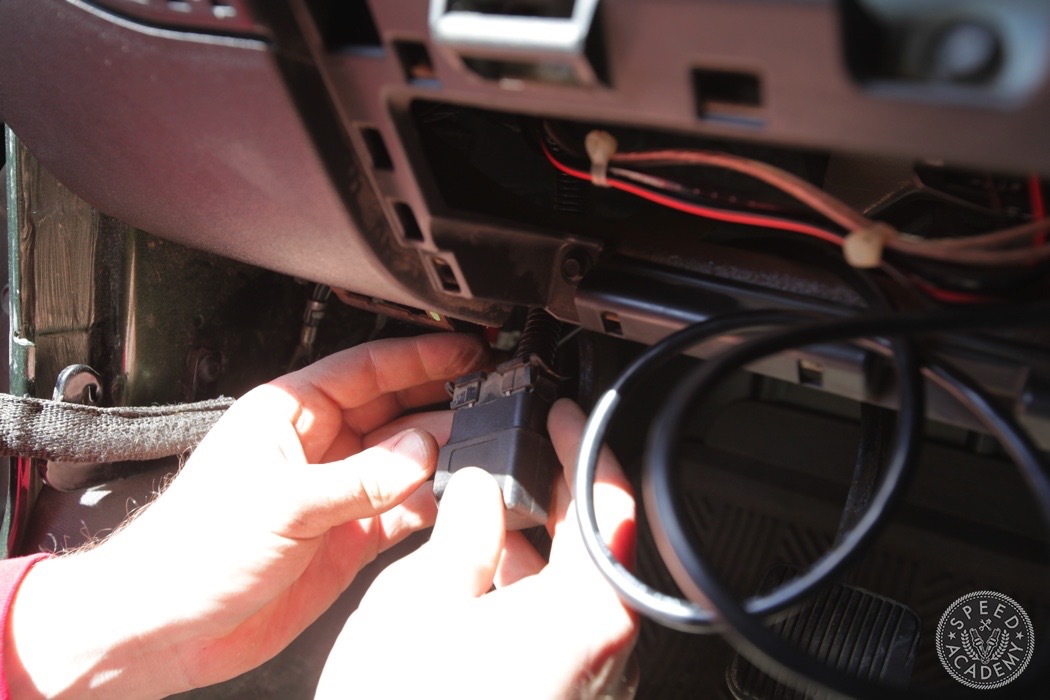 And with one click and connection, our 'wiring' duties were done.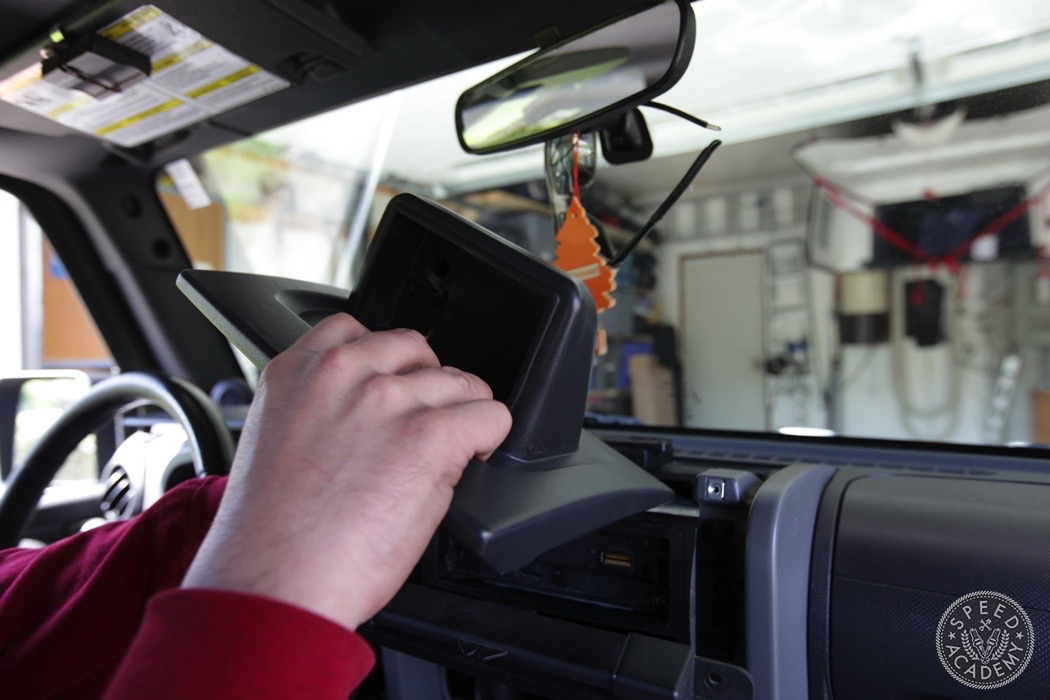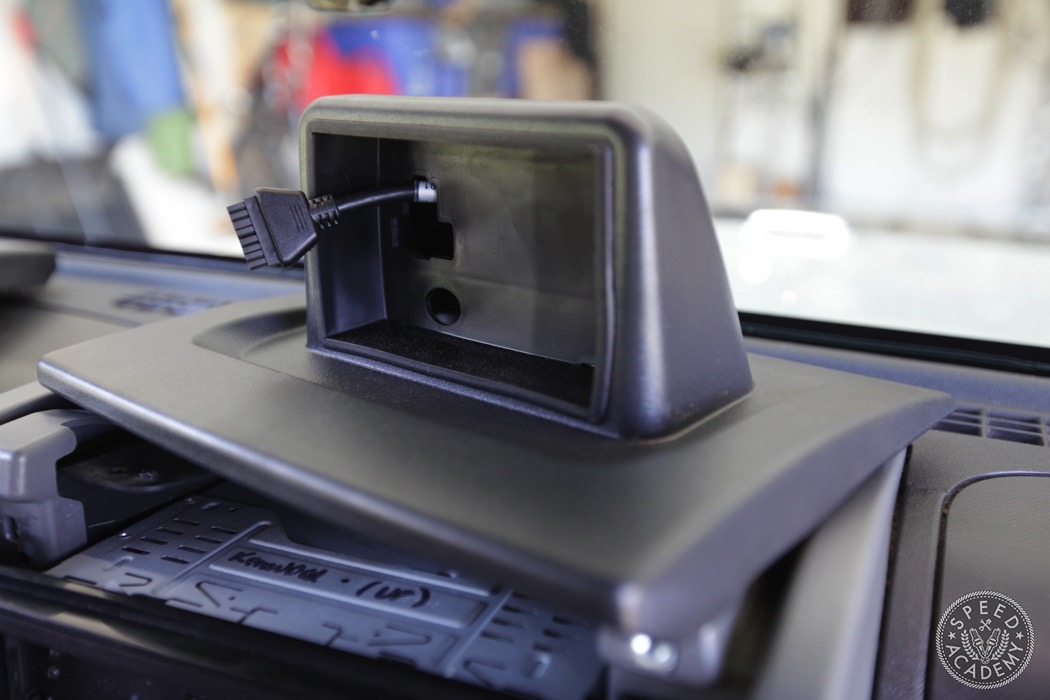 We then slid the cable through the dash pod and pieced the center dash console back together.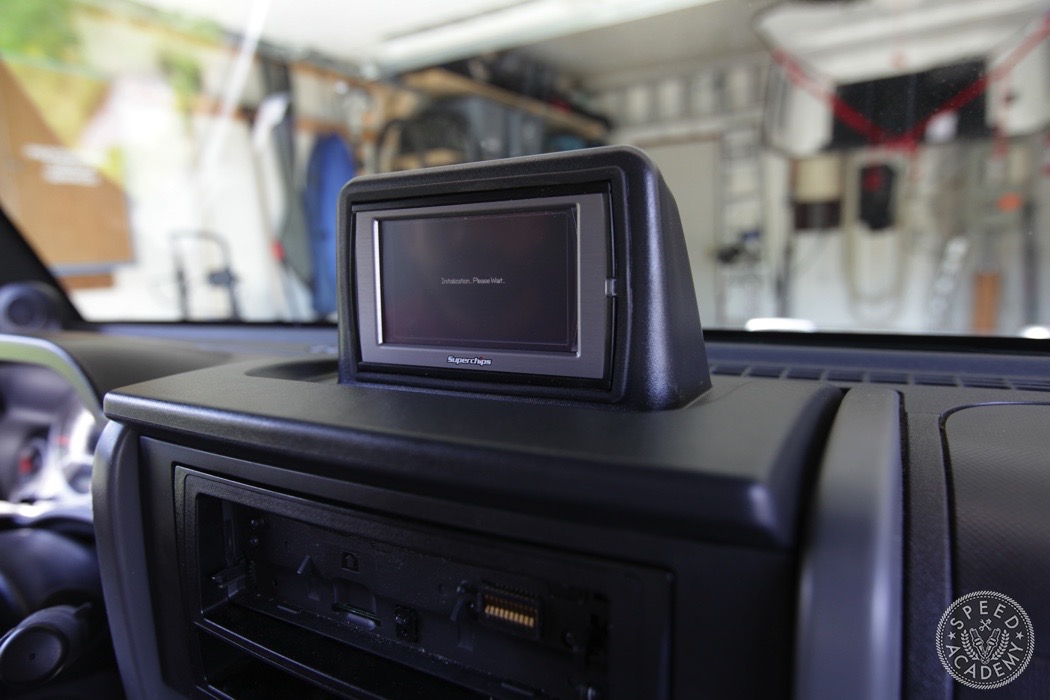 Not surprisingly, the TrailDash fit the pod like a glove and with the key to ignition we powered it up and went through the initialization process.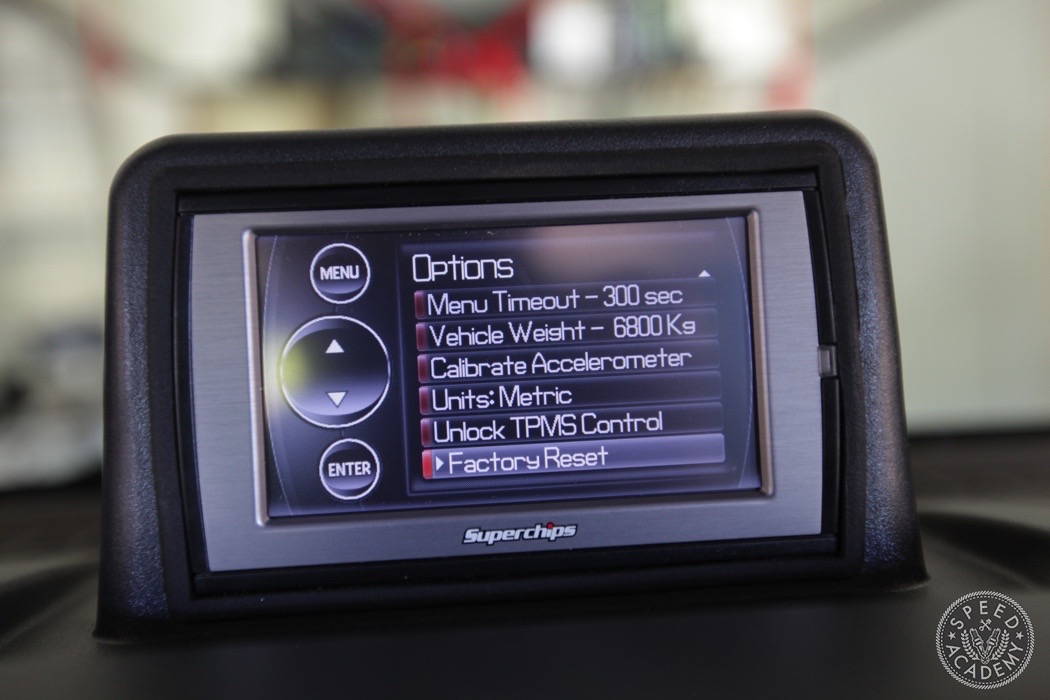 That's it! Talk about a headache free install and now we've got an incredibly powerful tool to dial in our Jeep JK with.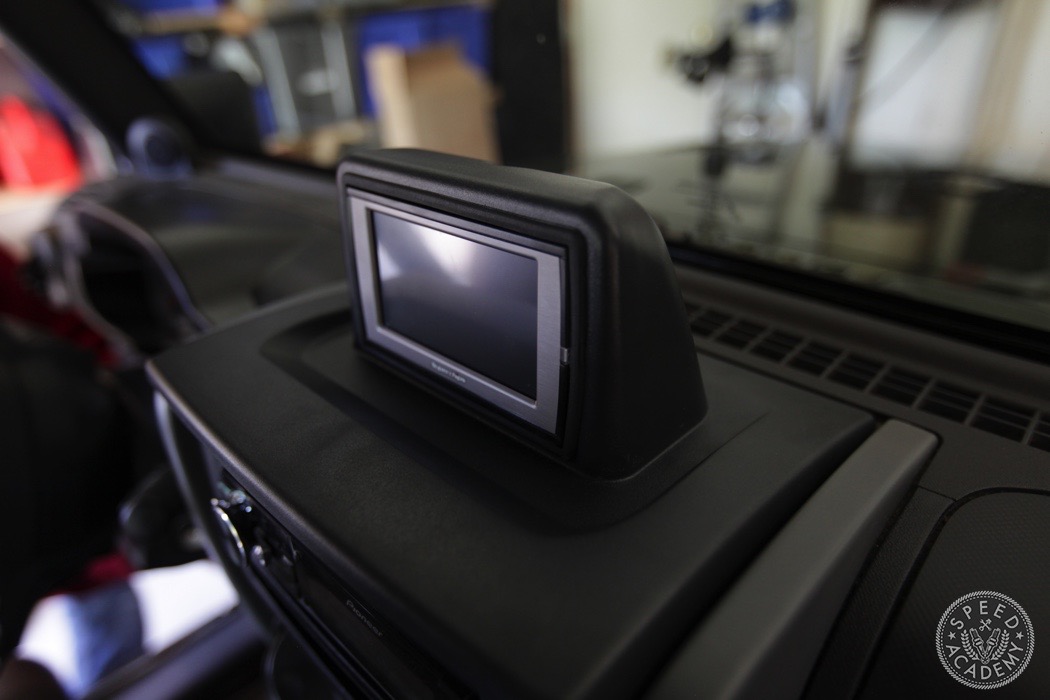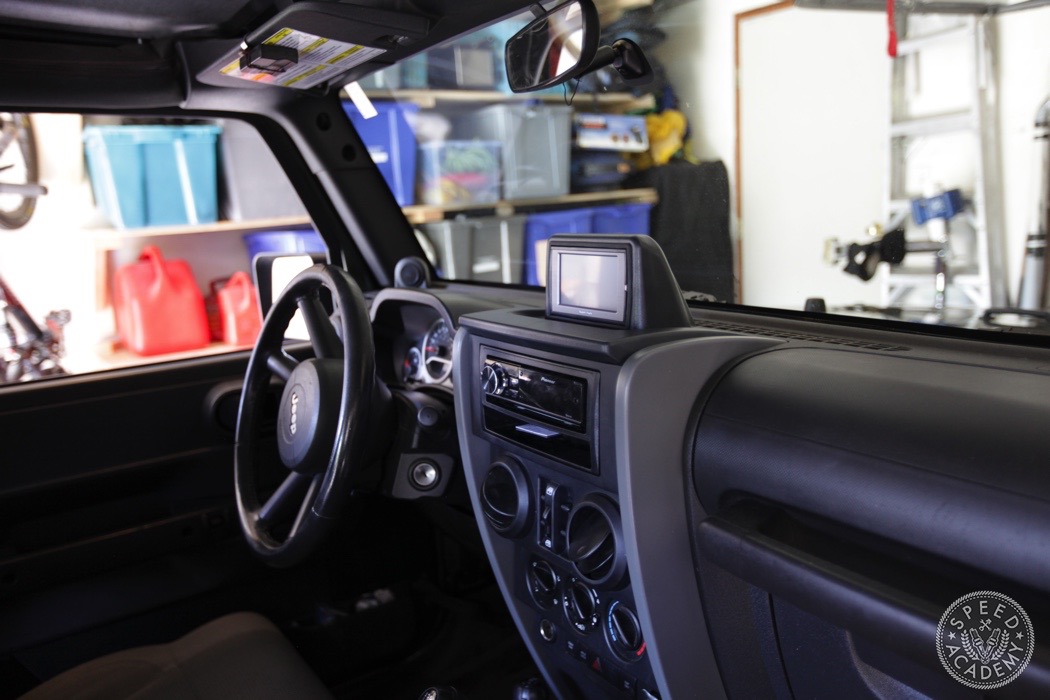 Oh and we weren't lying when we said the install looks like it came from the factory were we. The integration into the interior is just right, as it's easy to access from the drivers seat and in the eye-line for easy viewing while driving.
So if you haven't watched the video after the two links we've provided above then you really should watch it now as it also shows off some of the features and functionality of the TrailDash. It left a completely positive impression thanks to its functionality, appearance and ease of use. If you're a Jeep owner, there is absolutely no reason why you shouldn't own one of these.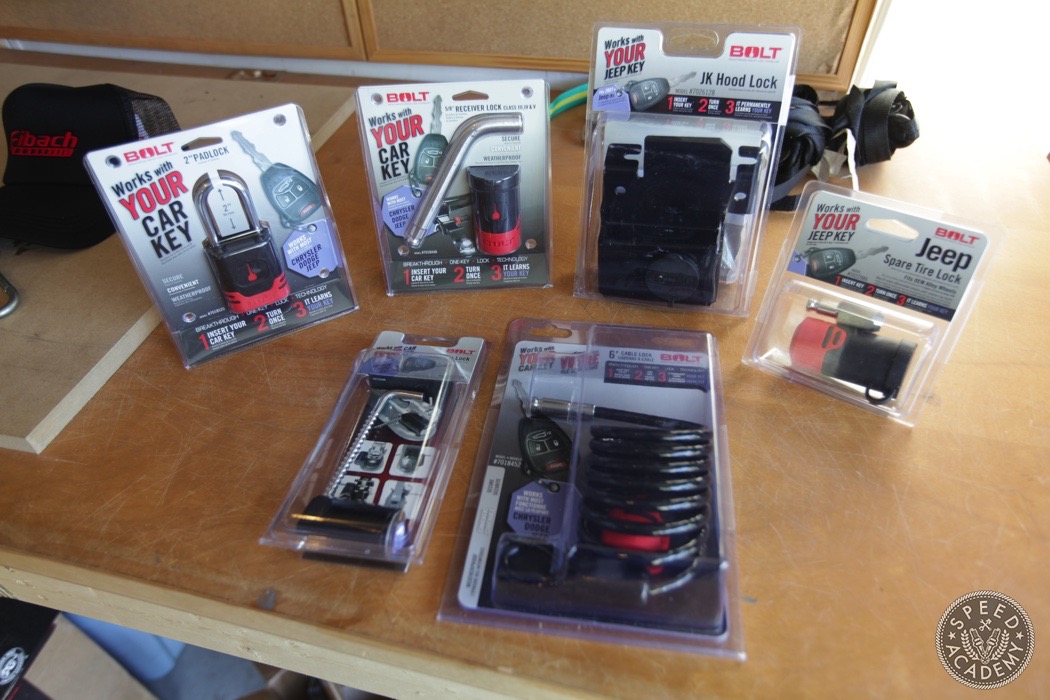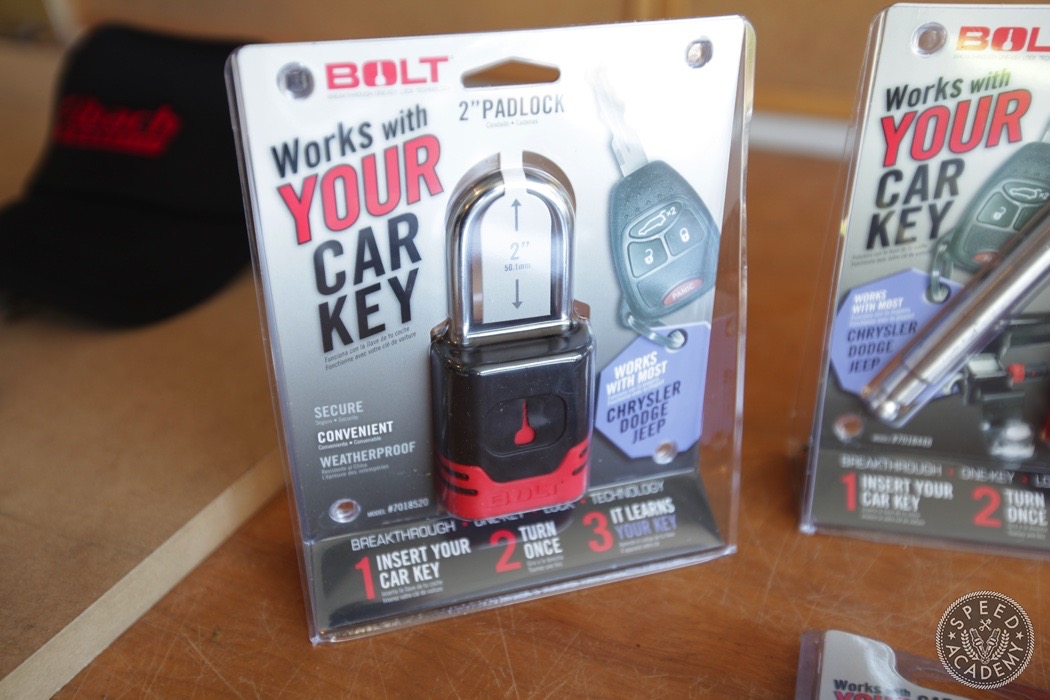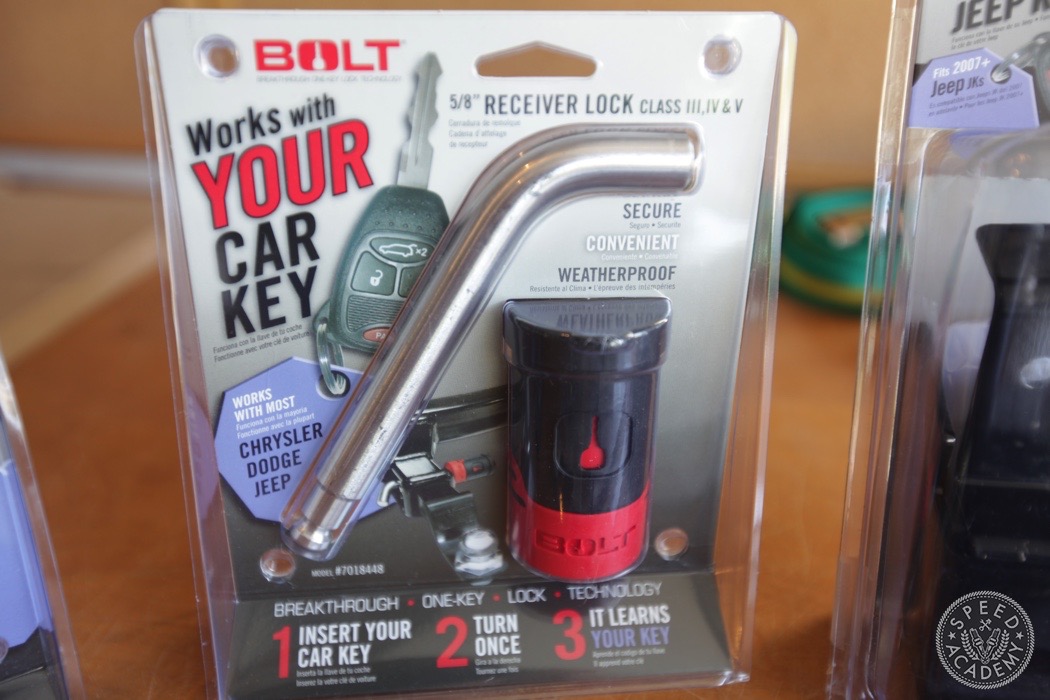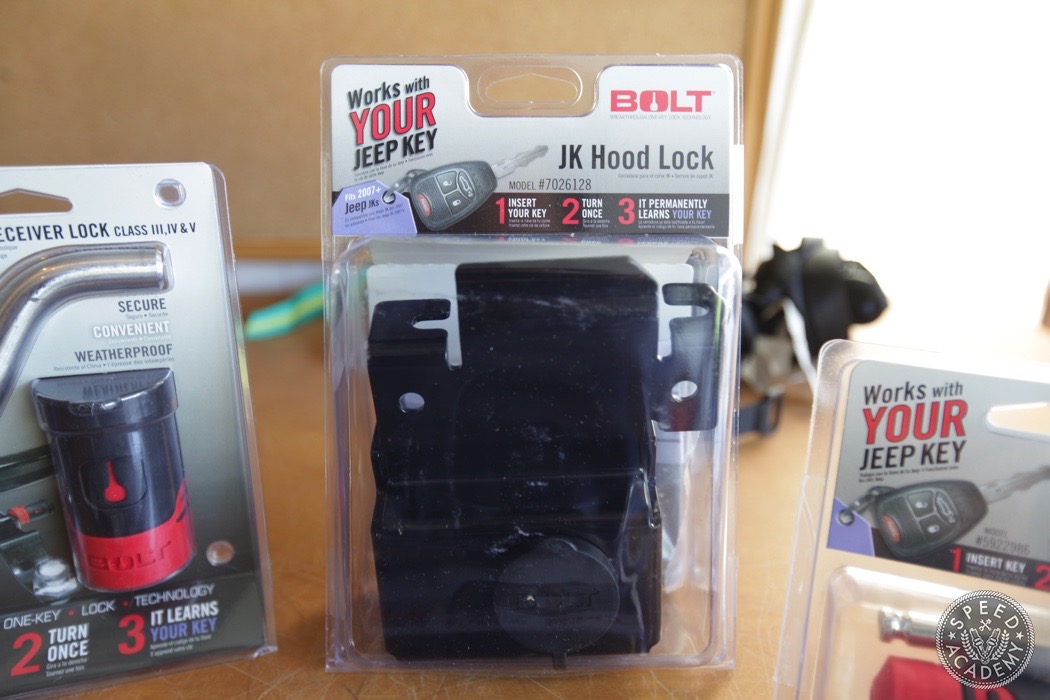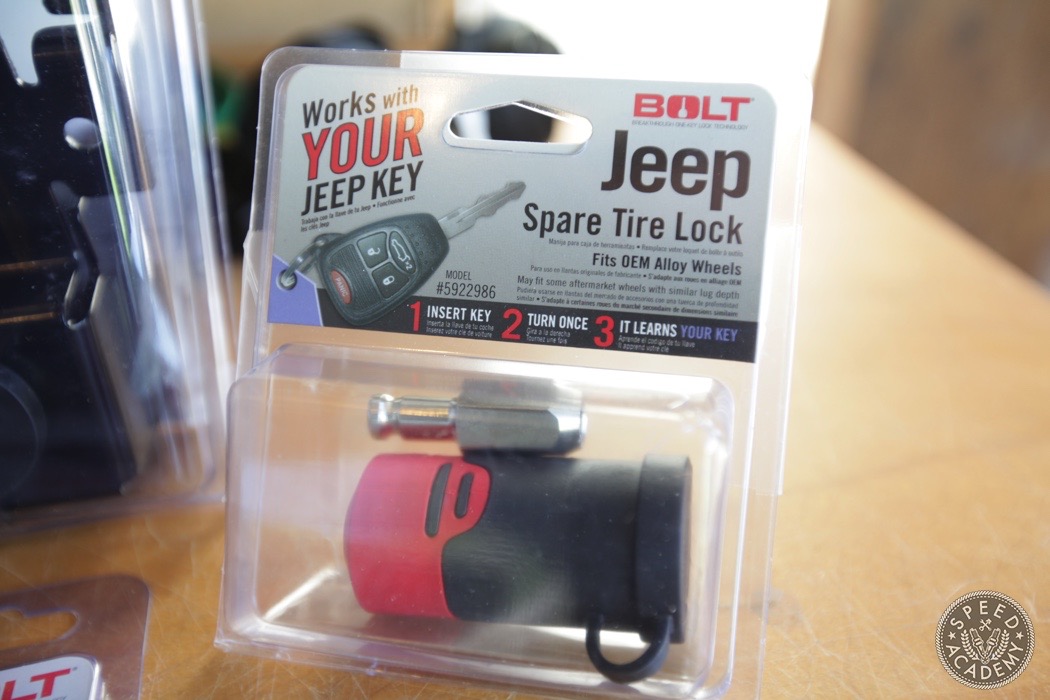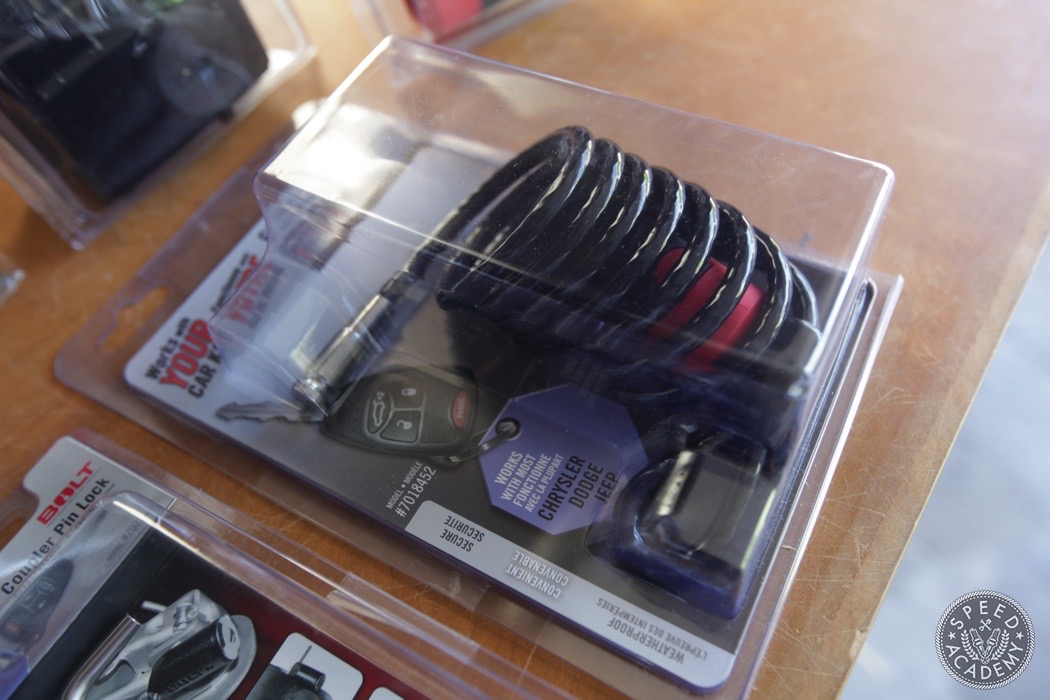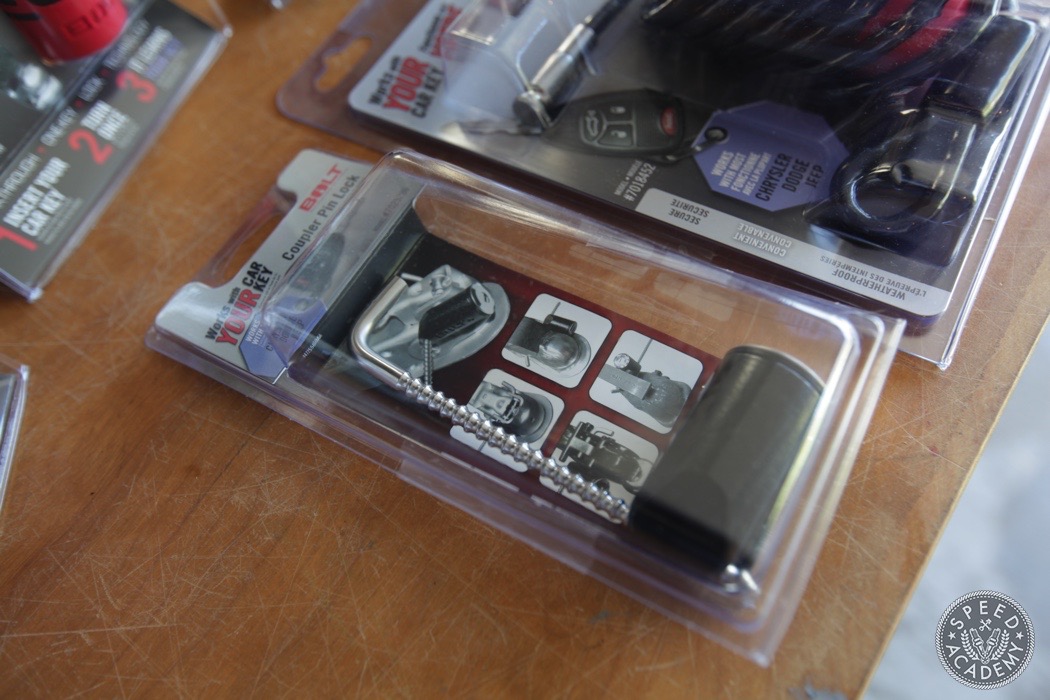 Theft and security issues are something we've all unfortunately dealt with or will have to deal with at some point. Jeeps in general aren't exactly well known for great security, but thanks to Boltlock there's a whole lineup of Jeep locks that will set your mind at ease when leaving your JK unattended.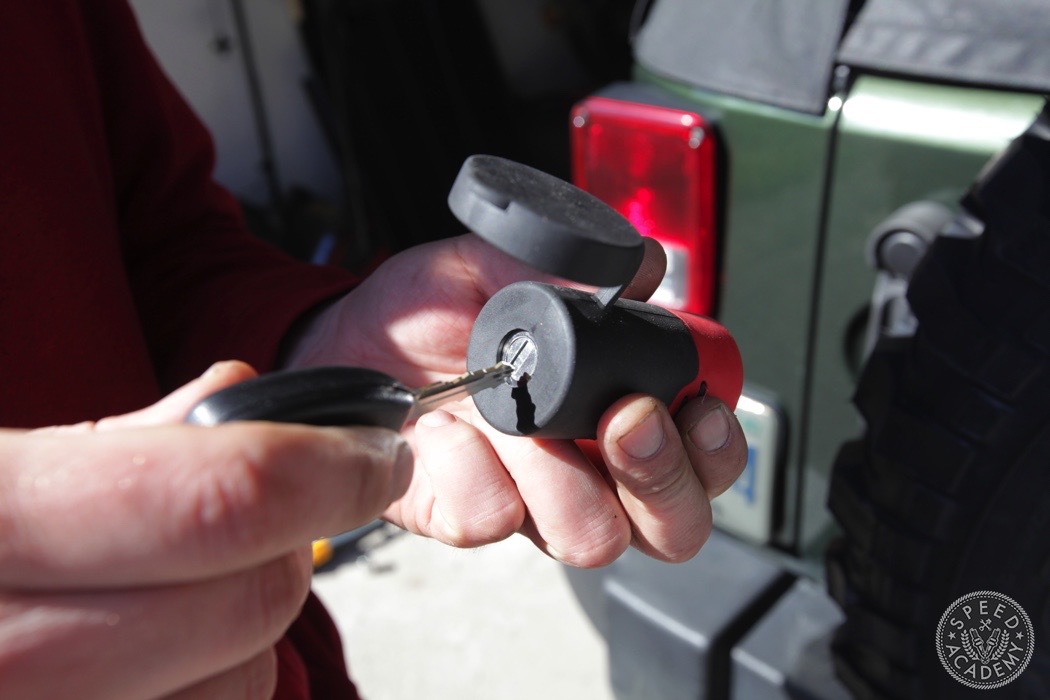 The genius behind the product is that you can use your Jeep key as the locking/unlocking source.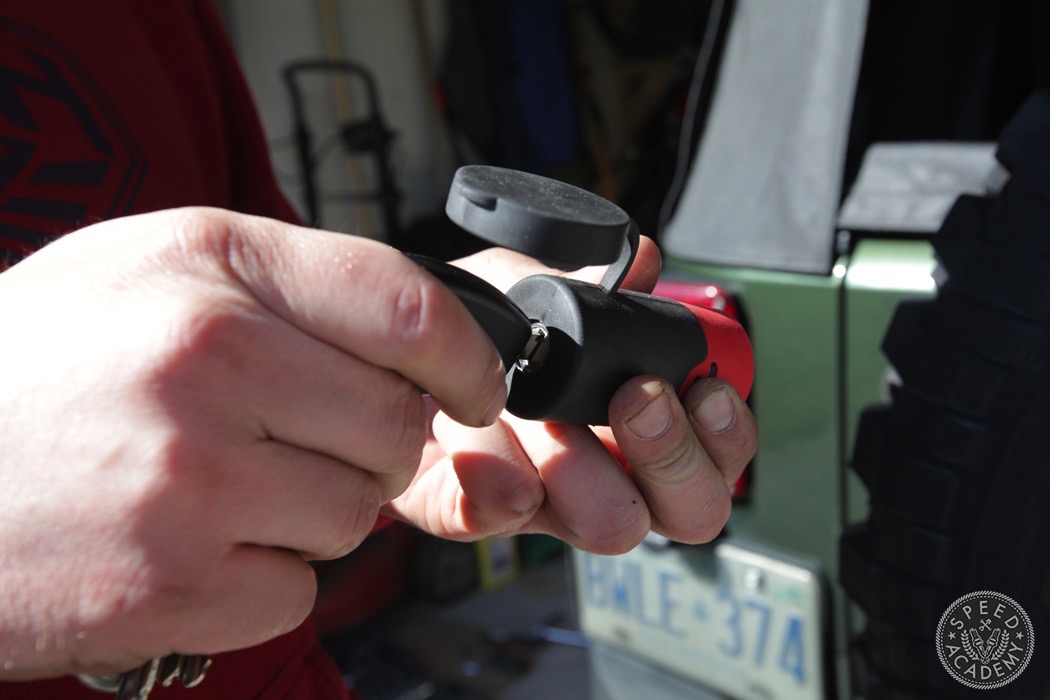 Once it's been inserted into the Boltlock and turned for the first time, it remembers the key pattern and voila, now only your Jeep key will lock and unlock it. How cool is that!?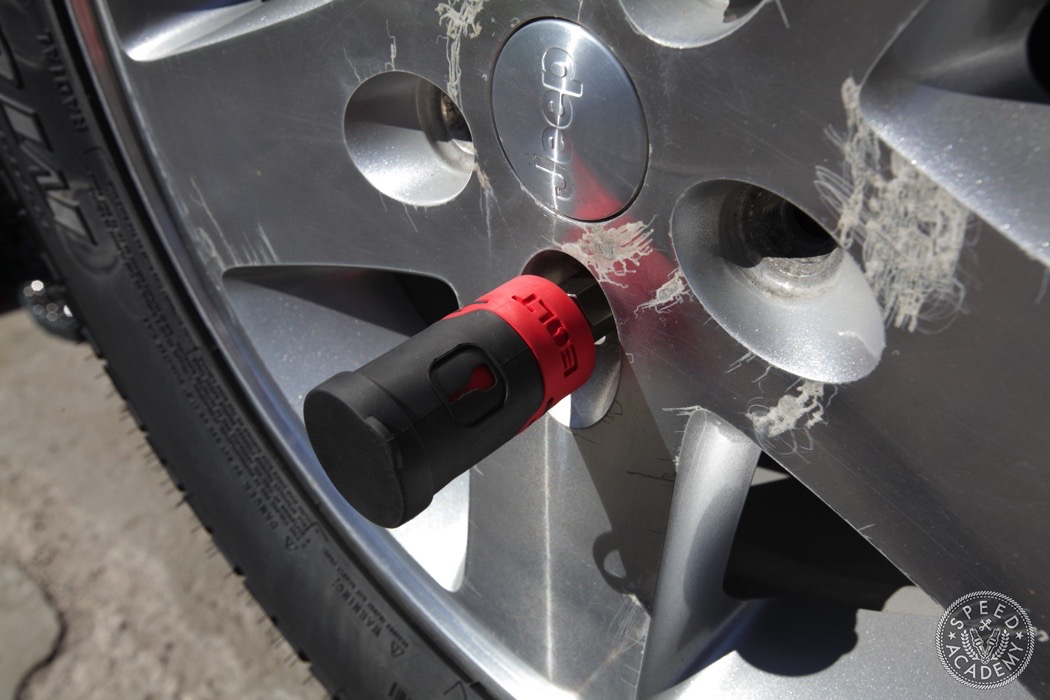 It's a much more reliable method of locking certain items up on your Jeep and you'll never have to worry about carrying around or finding the lock keys, like for example when you need to change out a tire on the side of the road.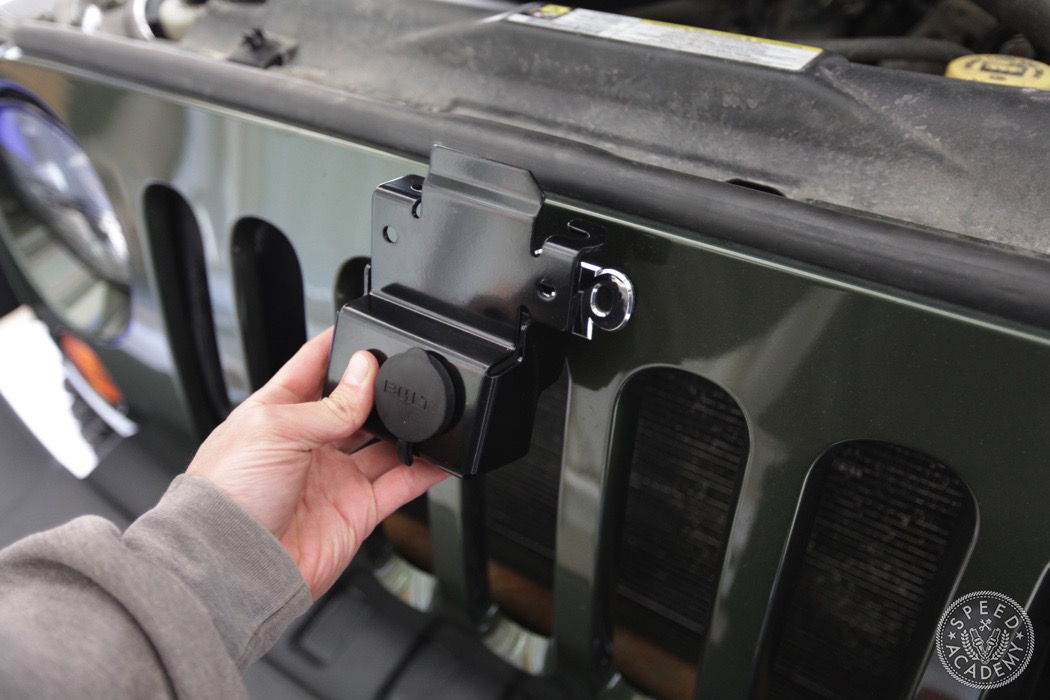 The hood latch lock is also a must have item since a Jeep's hood can be opened without ever having to enter the cabin, instead there are two side latches on the fenders that open/close it.
Unfortunately, we ran out of time to install the Lockbolt latch lock so we don't have any installed photos but you can picture it's a rather stealth install that tucks behind the front grille.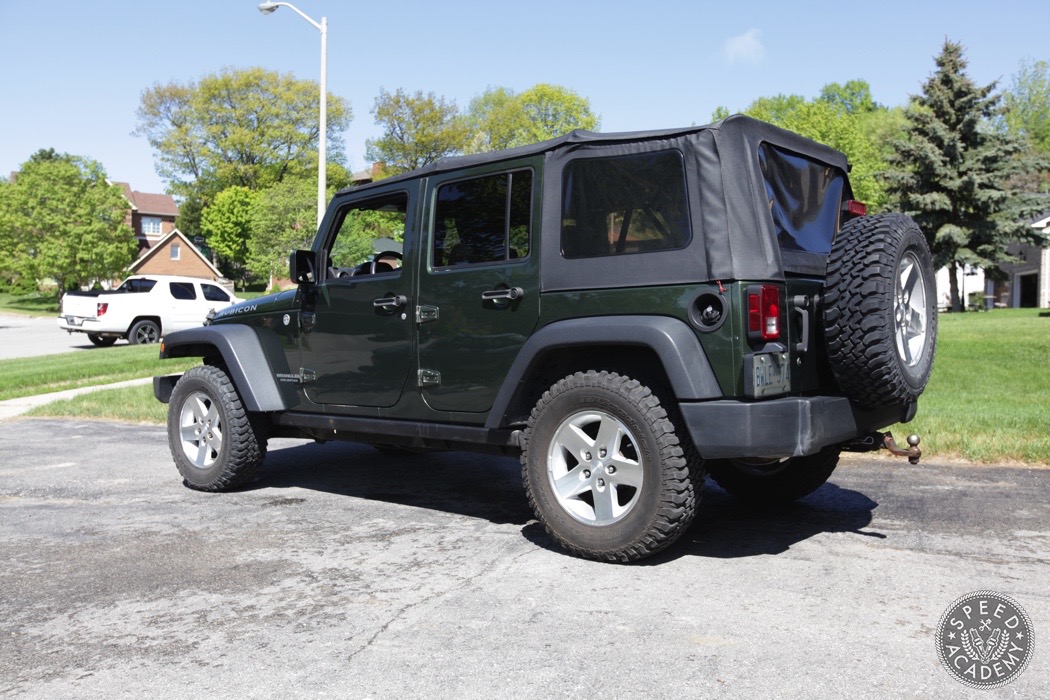 That wraps up our first ever Jeep story on Speed Academy ,but if you liked it and want more then be sure to leave a comment below.
And what's up next for this Jeep JK? A lift kit from Eibach and Toyo Tires are all in the works!