The drag monster in the Turbo By Garrett booth was an absolute stunner, with more carbon fiber in use than the space shuttle.
There was no lack of carbon or attention to detail in the interior either!
Ken was impressed by the size of the rear wheels and tires, but the giant Garrett turbo and exhaust manifold combo were really the stars of the show for us.
Turbosmart USA had a bunch of cool new goodies on display including these new and more compact fuel pressure regulators as well as these turbo oil feed filters that help protect your turbocharger from contamination related damage.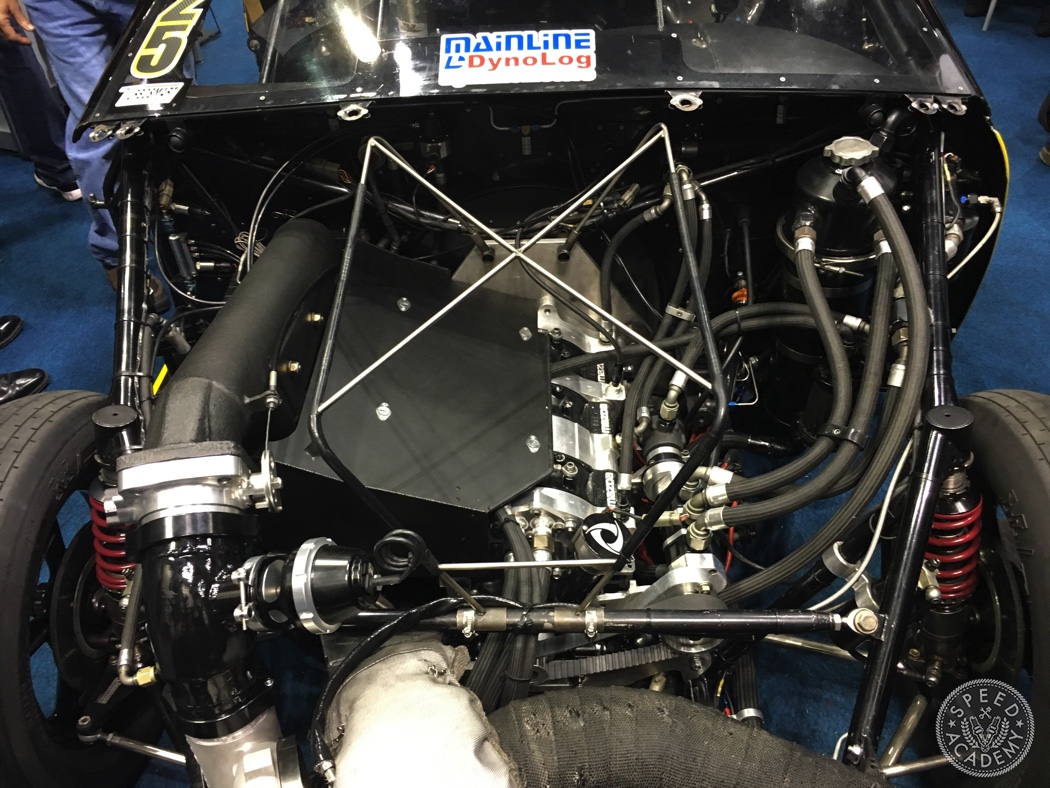 Turbosmart also had the PAC Performance drag car in the booth, the fastest rotary-powered car in the world. The crowd around it was too thick to get a full view of the car, but its Garrett turbocharged 20B rotary engine with Turbosmart's Race Port blow-off valve was the main attraction anyway.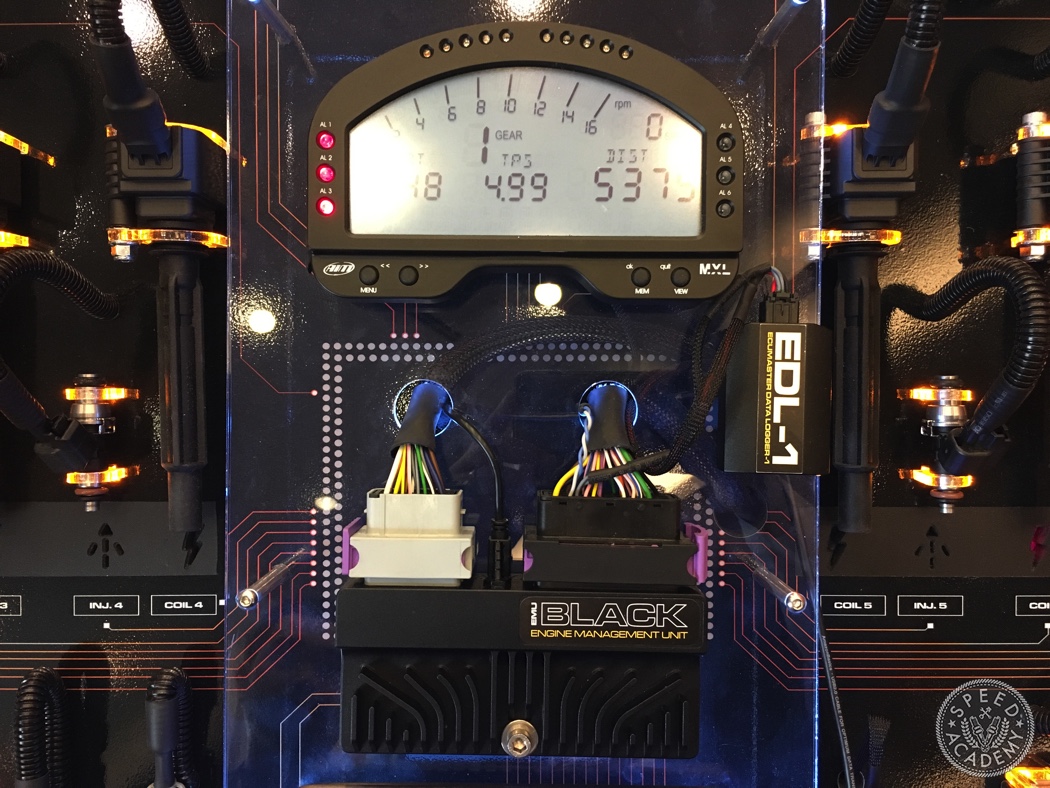 Last but not least, we stopped by ECU Master USA's booth, a company we recently learned of on the Do It For A Living podcast. Our buddies at NV Auto are going to run ECU Master's incredibly compact Black EMU as well as their equally compact power distribution module on the 2JZ BRZ project, so we'll have a great opportunity to learn more about this brand's capabilities in the coming months.
That's a wrap on our 2016 coverage of the PRI Show, but check out the video above for our perspective as we walked the floor in search of the most interesting new products and wildest racecars.