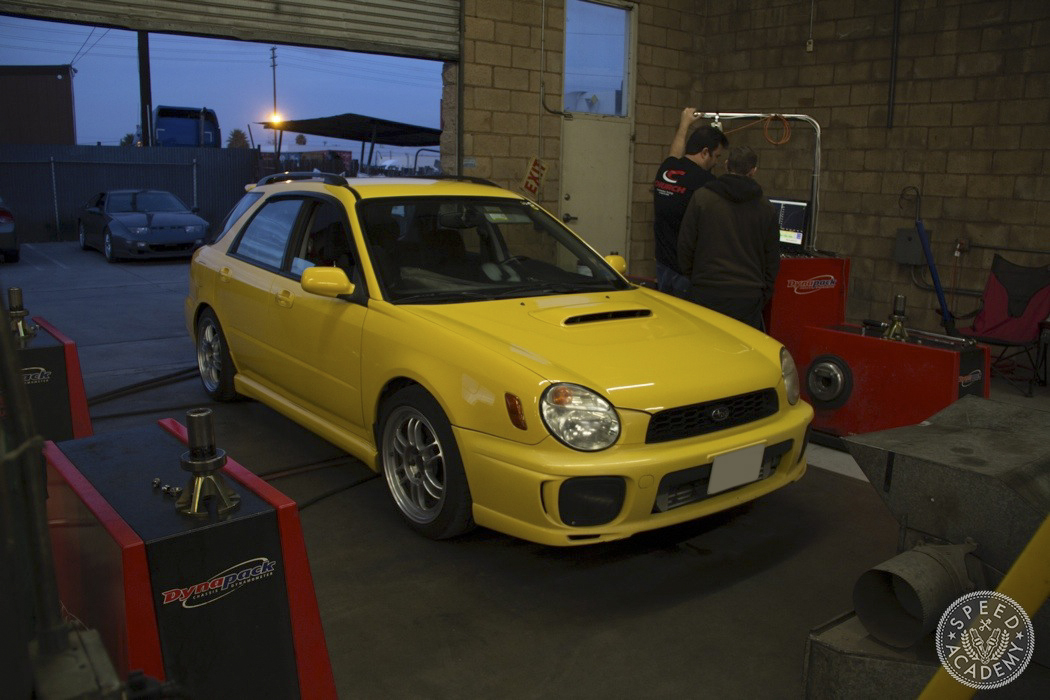 A good buddy, Gary Narusawa owns this 2004 Subaru WRX and the mod list is as follows:
BC Racing 2.2L Stroker kit, BC Racing 272° cams, Tomei headers, Tomei up pipe,  Cusco Engine mounts, VF34 turbo, DeatschWerks 750cc top feed injectors, ARC FMIC, ARC BOV, ARC radiator, ARC short ram intake, Snow Performance Meth Injection and a 3-inch exhaust system.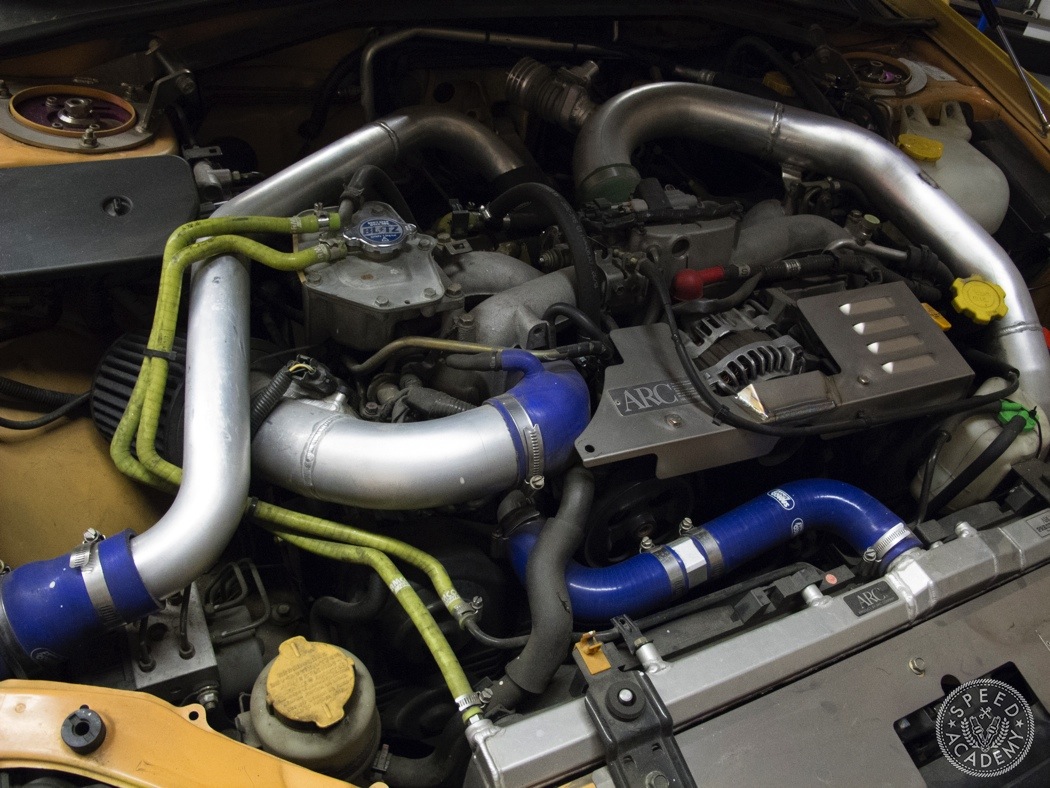 He bought the car with these modifications installed and on paper it looks like a solid build with the right parts. In reality, the WRX was somewhat of a turd to drive. There was no power in the lower RPM range and it had a rough idle so the car would bog a lot in stop and go traffic making it a chore to commute in daily. The poor idle and off-boost performance was most likely related to the 272-degree cams which are a bit aggressive for a street car. Add an open source tune that hasn't been tweaked to run well and you've got a car that runs better on paper than in real life.
When the turbo came into boost power delivery was good but the rev limiter kicked in too early limiting revs to 6500, another annoyance that needed addressing.
After a few brainstorming sessions we had a solid build plan devised with improving driveability as our number one priority. Yet somehow adding more power made it onto the list. It's almost comical that whenever there's talk of 'fixing' a car it always results in some type of power upgrade and nine times out of ten it's a turbo.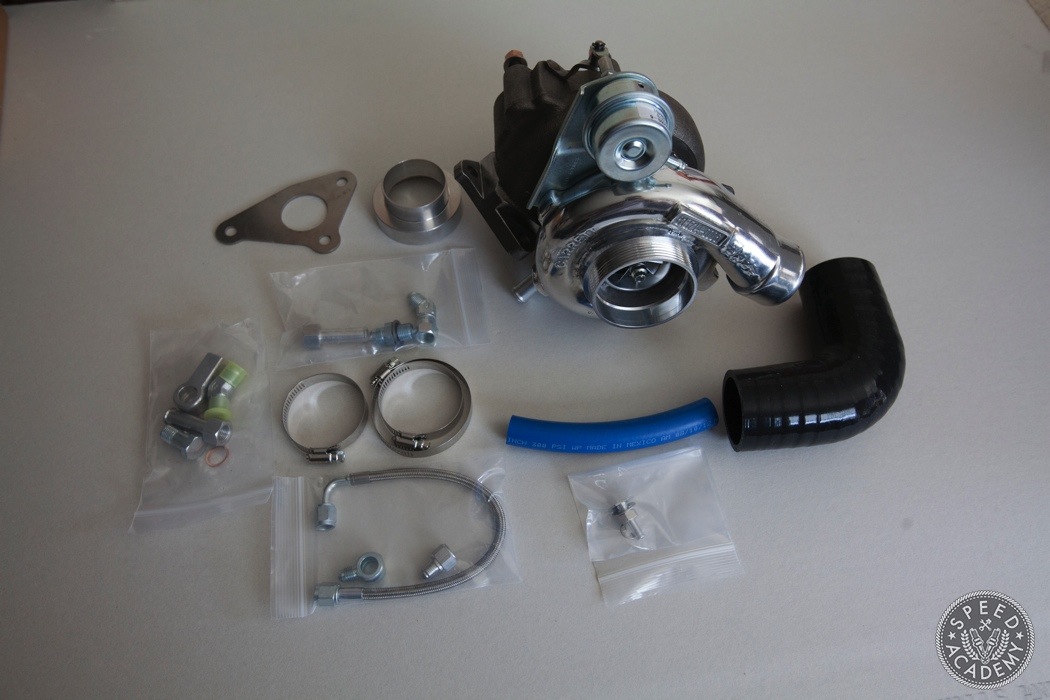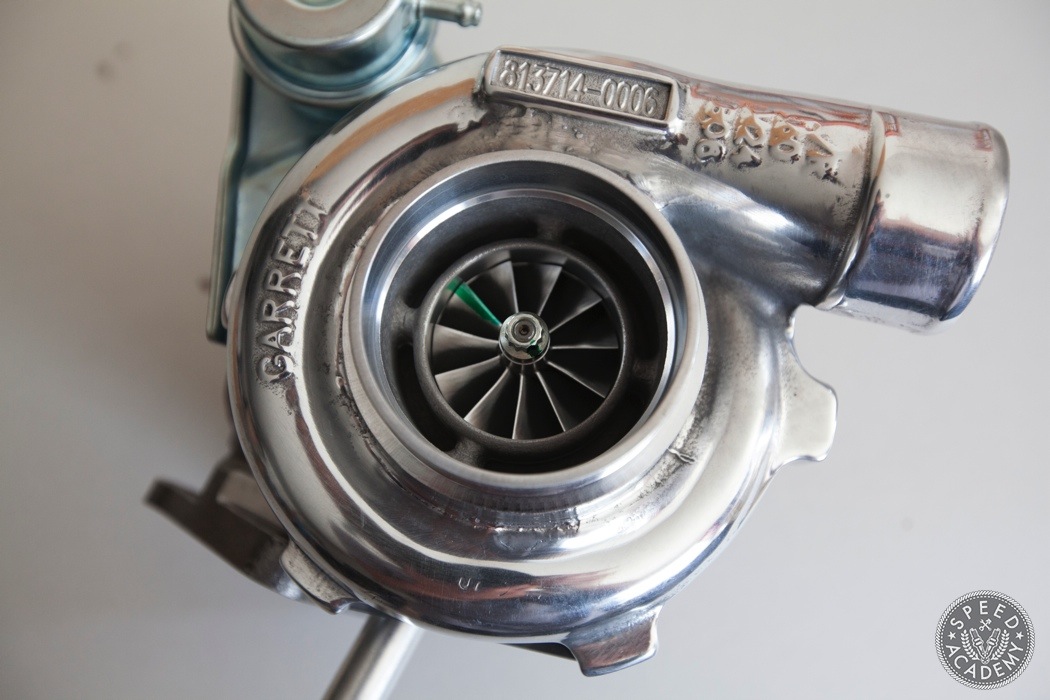 While it's easy to fall into the mindset of bigger is better, more power comes at the cost of drivability and reliability. Our purpose was to build a well-balanced and responsive turbo engine. After doing our homework, we decided on an ultra-efficient Garrett GTX 2863R turbo. The beauty of this turbo is that it can produce the power of a Garrett 2871R but with less lag, yet it's not going to be that much bigger then the VF34 it's replacing.
To make this a bolt-on affair, we sourced out turbo from ATP, who makes a special exhaust housing just for the WRX. In fact, they even provide the necessary lines and hardware to save you a ton of time and headaches which is why we recommend buying the turbo from them.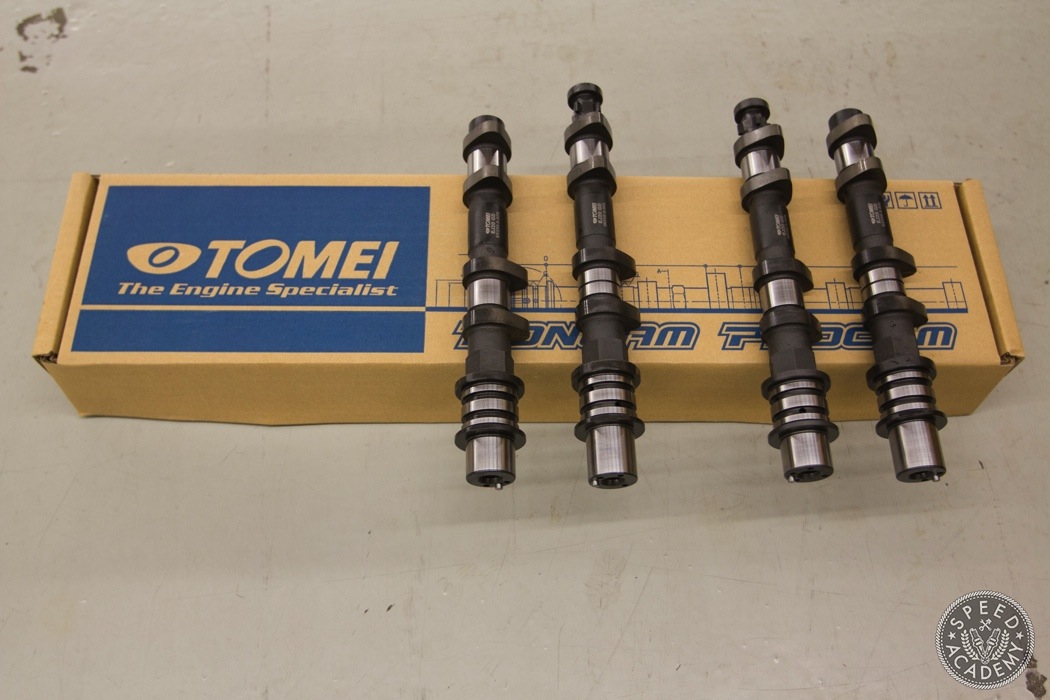 It may seem odd that we decided to switch to a milder cam but there was good reason for it. Wanting to have excellent midrange meant the 272 degree BC camshafts were a bit too aggressive for the application as they let the engine breath in the top end of the power band. If you're building a drag or track oriented setup then a 272 degree cam is worth looking into. However, for better everyday drivability you can't beat the 250/256 Tomei Poncam camshafts. They feature a 250 degree duration/9.6 mm lift intake cam and a 256 degree/9.8mm lift exhaust cam. This combination should result in a good idle characteristics and quick turbo response without killing much on the top end.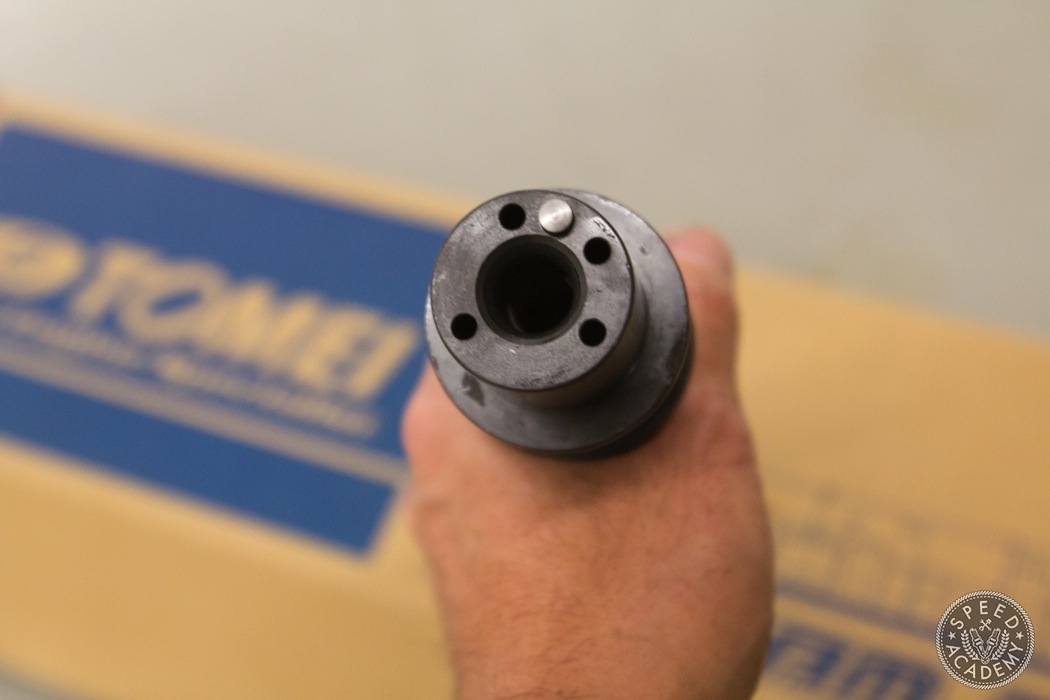 Since the Tomei Poncams were developed for JDM EJ207 engines with AVCS on the intake side and USDM engines don't have AVCS. The holes need to be plugged.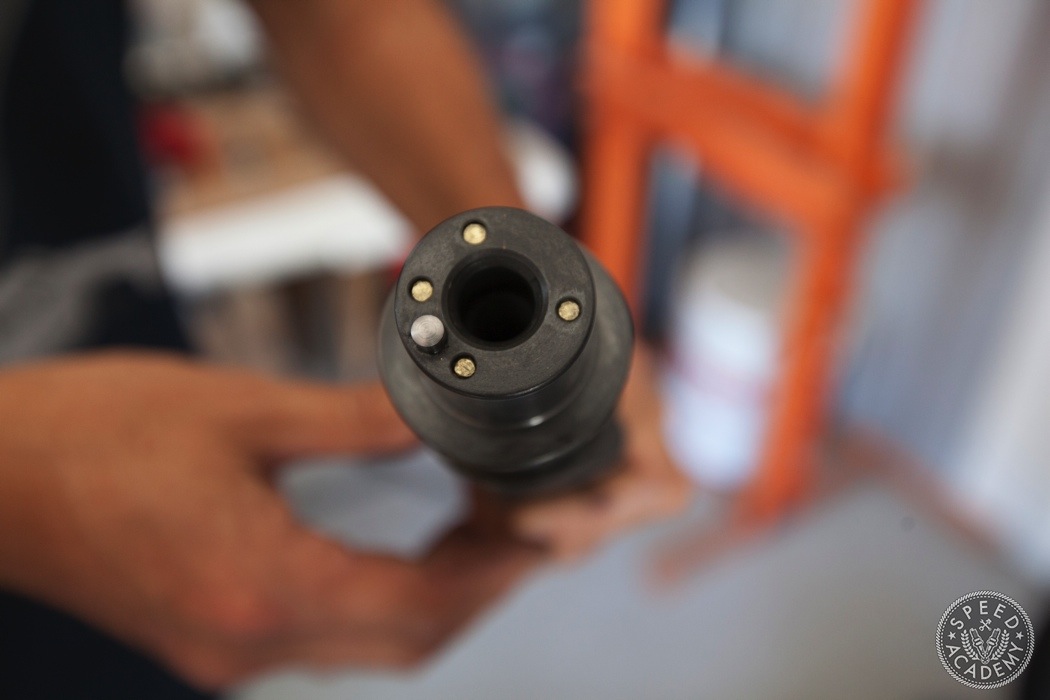 Our solution was to press in pieces of 4mm brass rods, secured with a bit of epoxy. This method has proven to work quite well with zero issues to date. The rods were sourced online from K&S Engineering.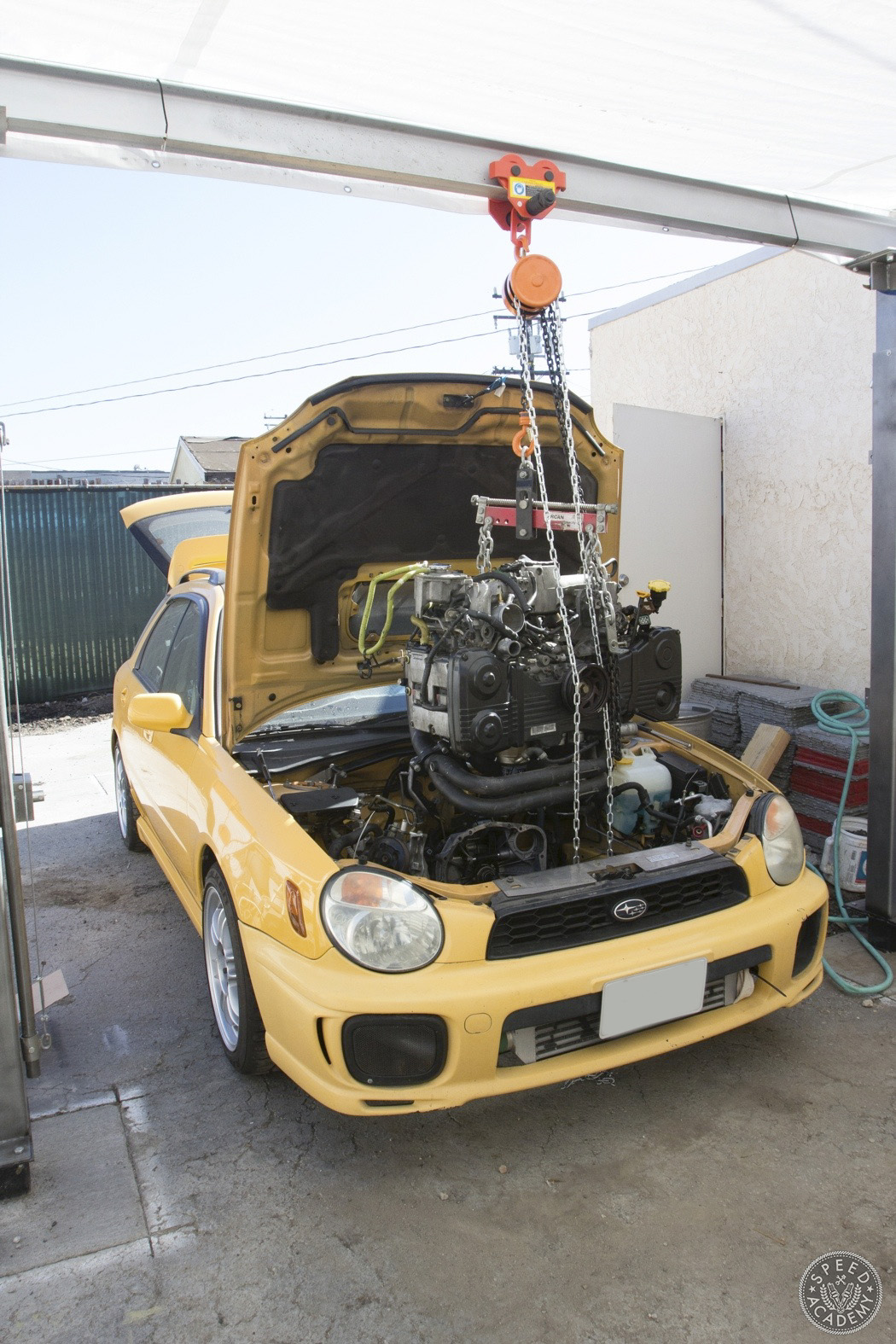 We're not going to go in much detail about the removal process of the engine, which needs to be done to replace the camshafts but instead here are some tips to watch out for when swapping cams and upgrading the turbo on an EJ20.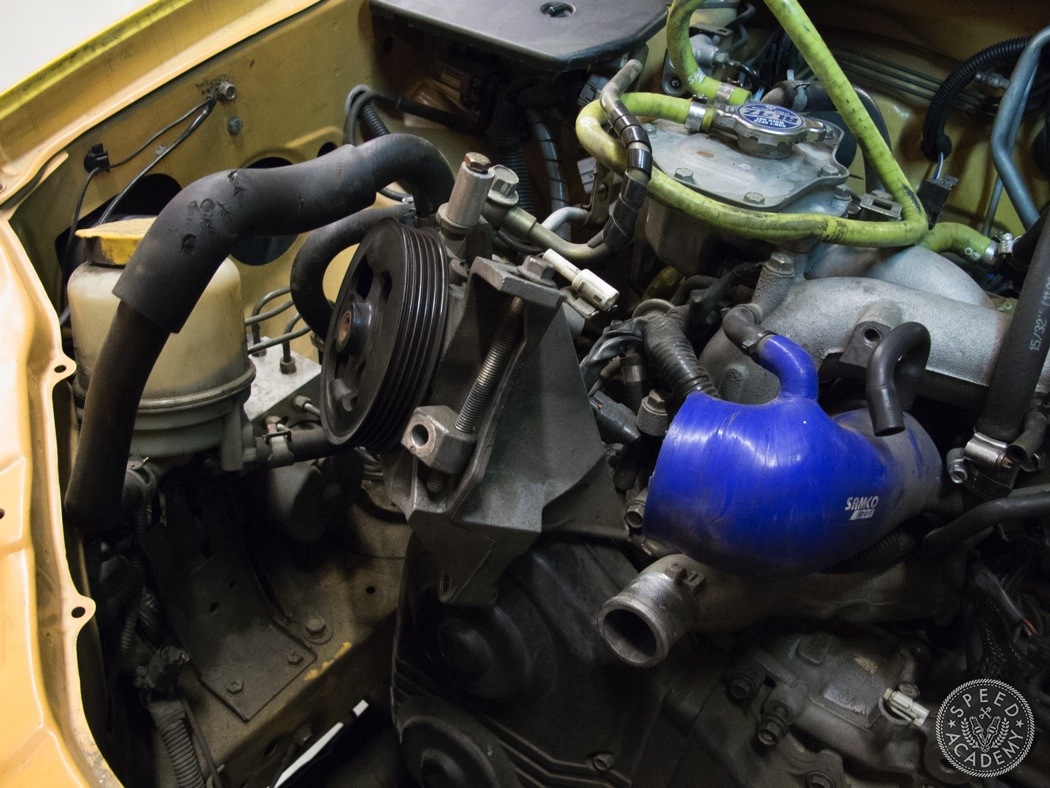 While removing the engine, it's best to unbolt the power steering pump and leave the system intact to avoid dealing with fluid leaks and the refill process. The same can be done with the AC system to avoid recharging the Freon.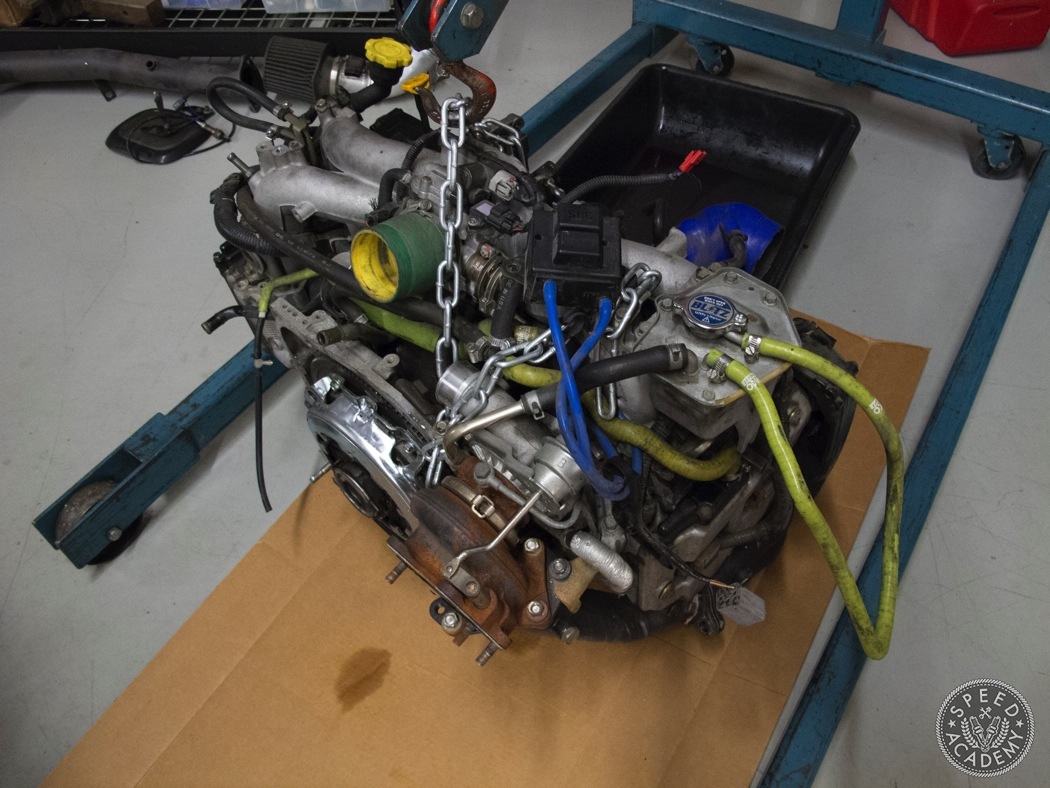 With the engine out and transmission disconnected, this was a great opportunity to replace the clutch since the current one was slipping and had harsh engagement. Can you sense a theme here? Often times enthusiasts get carried away when buying and installing performance parts opting for the most hardcore race oriented stuff. While it definitely helps with bragging rights, the result is usually a car that's much less pleasurable to drive than it should be.
We've been doing this long enough to know that unless you're building a race car use the right parts for your application. You don't need a clutch to hold 600ft-lbs when your turbo or fueling setup is limited to much less. Even if you plan to make more power in the future be realistic and chose your parts wisely, otherwise you won't enjoy driving it!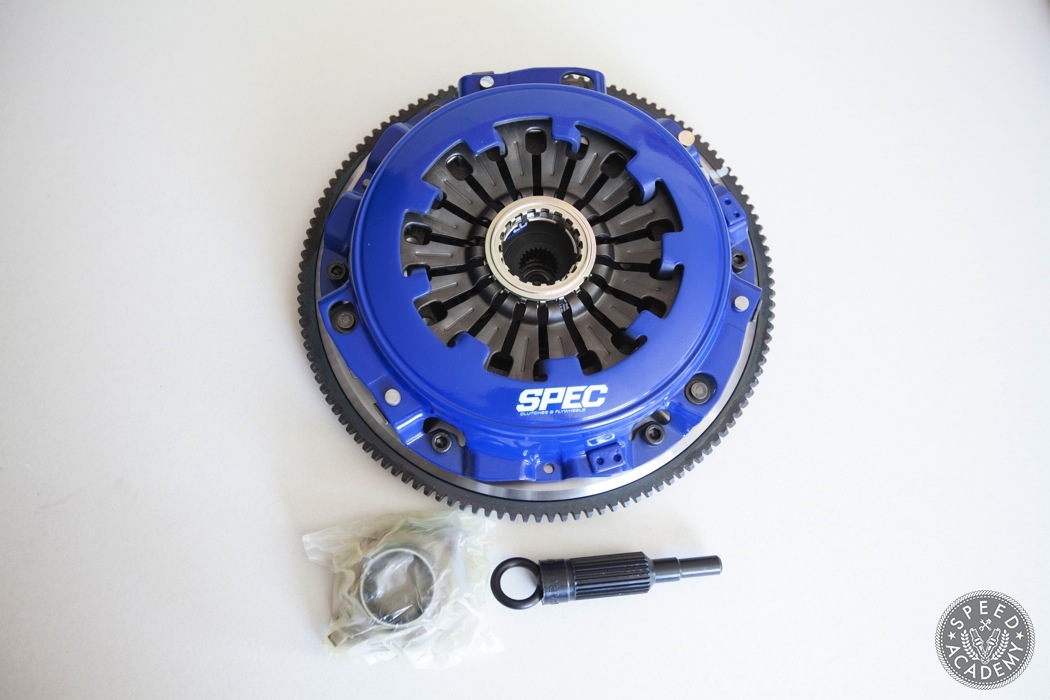 A SPEC Stage 2+ clutch was selected since it offers 400ft-lbs of torque capacity, plenty more than the near 300ft-lbs we expect to make with this setup. The clutch disc uses a carbon semi-metallic surface on one side and Kevlar on the other for smooth engagement without sacrificing torque capacity. We also added a Spec lightened flywheel to improve engine rev up and ensure that we have a solid clutch/flywheel combo.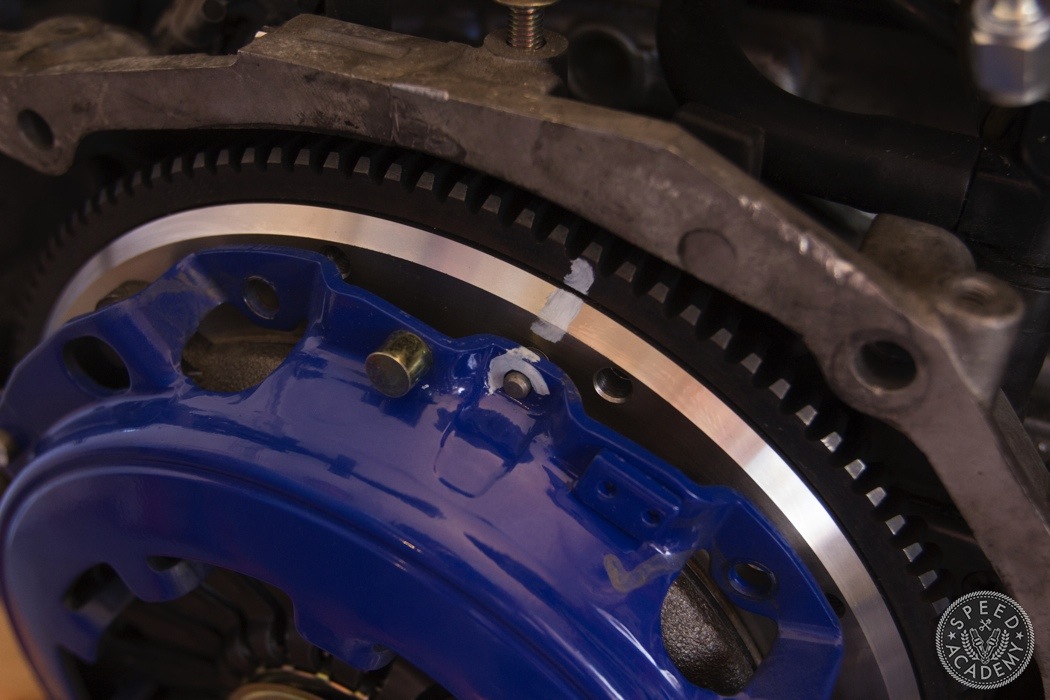 SPEC's clutch and flywheel come balanced from the factory, so make sure to keep the marks aligned during installation. Otherwise you may suffer some unwanted vibrations.