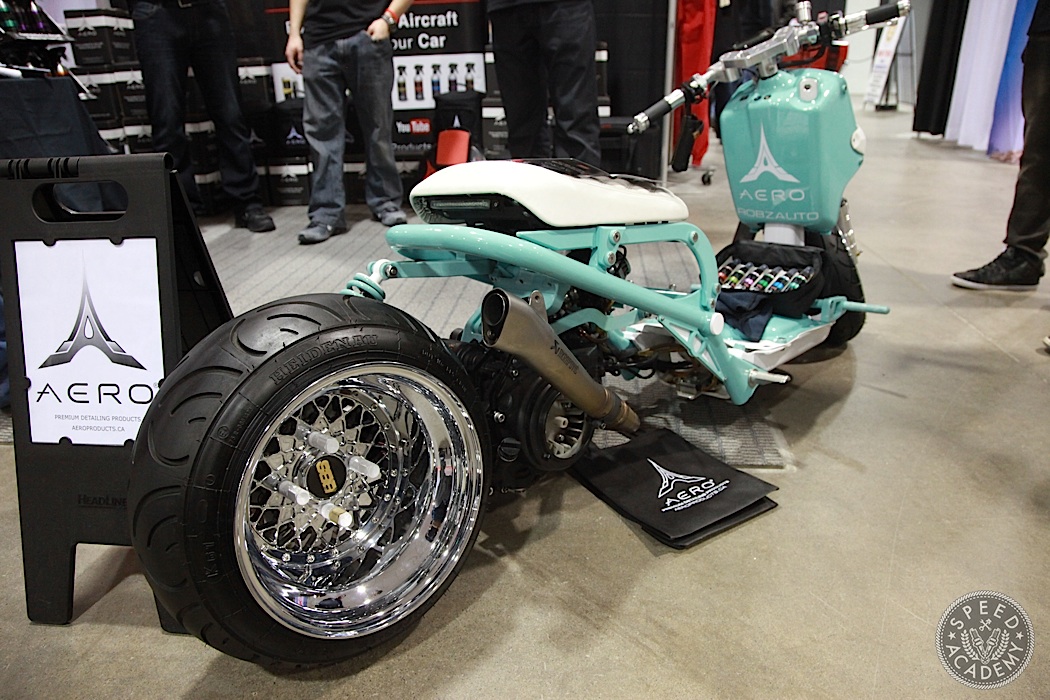 This Honda Ruckus was a neat little thing. It was lowered and had "BBS" style wheels and Akrapovic exhaust.
There was a myriad of race cars of different disciplines on display, ranging from dirt oval, ARCA, CASCAR, NASCAR, NHRA and a few other disciplines that I'm embarrassed to say I am not familiar with.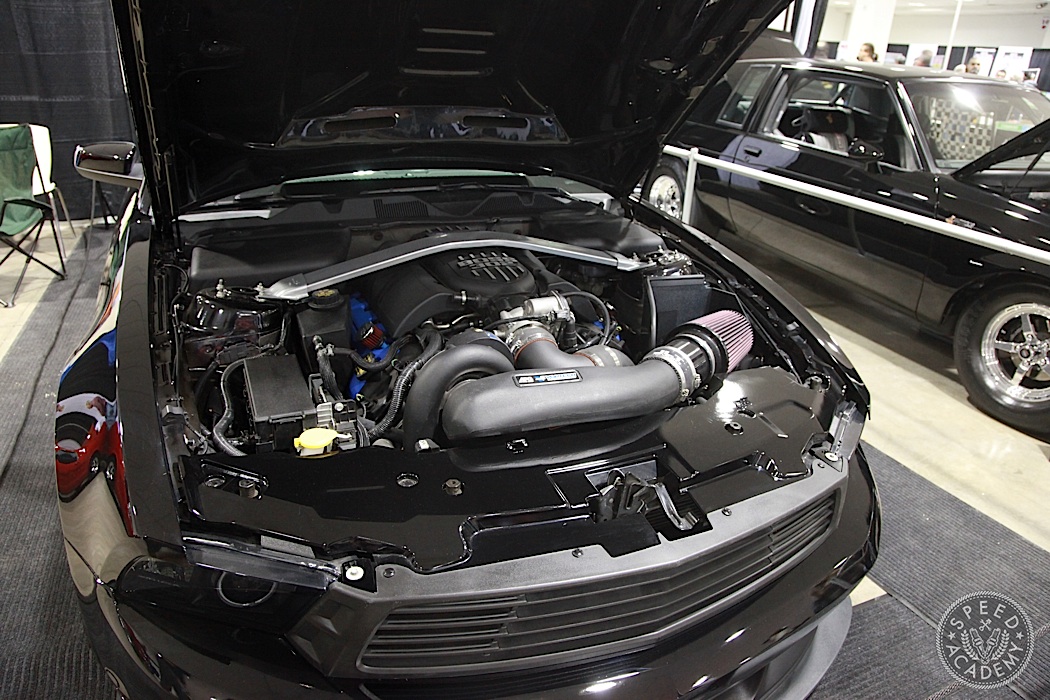 It was refreshing to see a female build that wasn't slathered with the usual pink paint/wheels with headlight eyelashes etc. Instead, Daniella's 2011 5.0 Ford Mustang was menacing in black and featured an extensive list of performance parts including a Vortech V3 supercharger, Boss 302 intake manifold, Corsa exhaust and Exedy 600 Stage 4 clutch. Well done, Daniella!
I don't get to see these very often so it was a treat to peep this Buick GNX or Grand National as it is widely known. Unfortunately I couldn't speak with the owner for the engine specs, but the turbo and air filter specs are as follows: fucking huge.
Some rally cars were on hand like this Subaru GC8 Impreza at the Inside Track Magazine booth and Scott Robbin's Ford Sierra Cosworth Targa Newfoundland race car. Scott ships two 53′ trailers full of Targa cars out to Newfoundland each year, so if you're looking to ship a car out to The Rock in September, drop us a note and we'll put you in touch with him.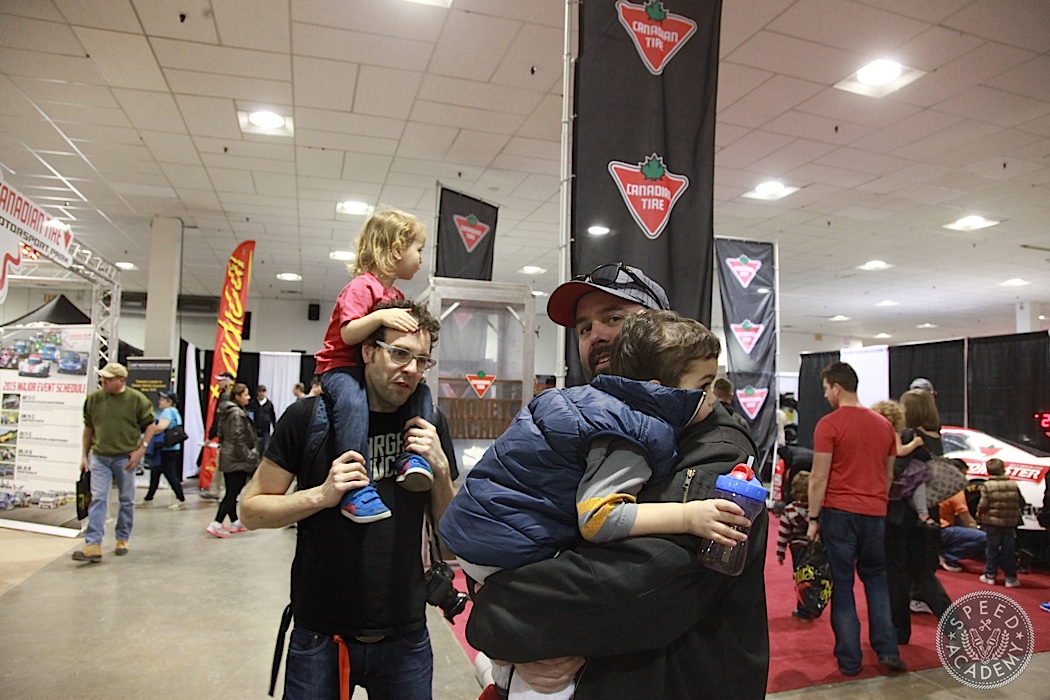 Dave got extra wife brownie points by bringing his son Dez to the show. The little guy knew what cars he wanted and did not think twice to cross the barriers to attempt to sit in them. Luckily Dave can still move fast enough to prevent any unwanted finger marks, juice spills or cookie crumbs in the show cars. It was "bring your kids to work" day when we bumped into Targa Truck Mark and his son. The kids had the right idea using "daddy" power to navigate the halls.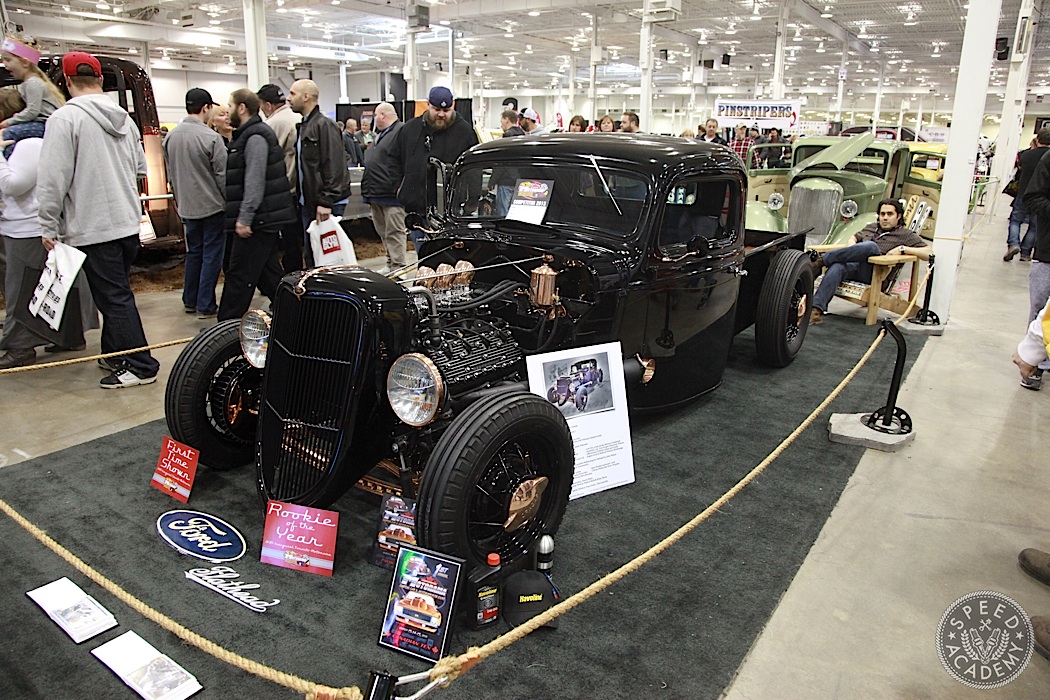 Another show favourite, Mike Livia's 1936 Ford Pickup. Powered by 1951 Ford Flathead that features a 4" stroke Mercury crankshaft, oversized 0.125 Icon forged aluminum pistons and Offenhauser cylinder heads and intake.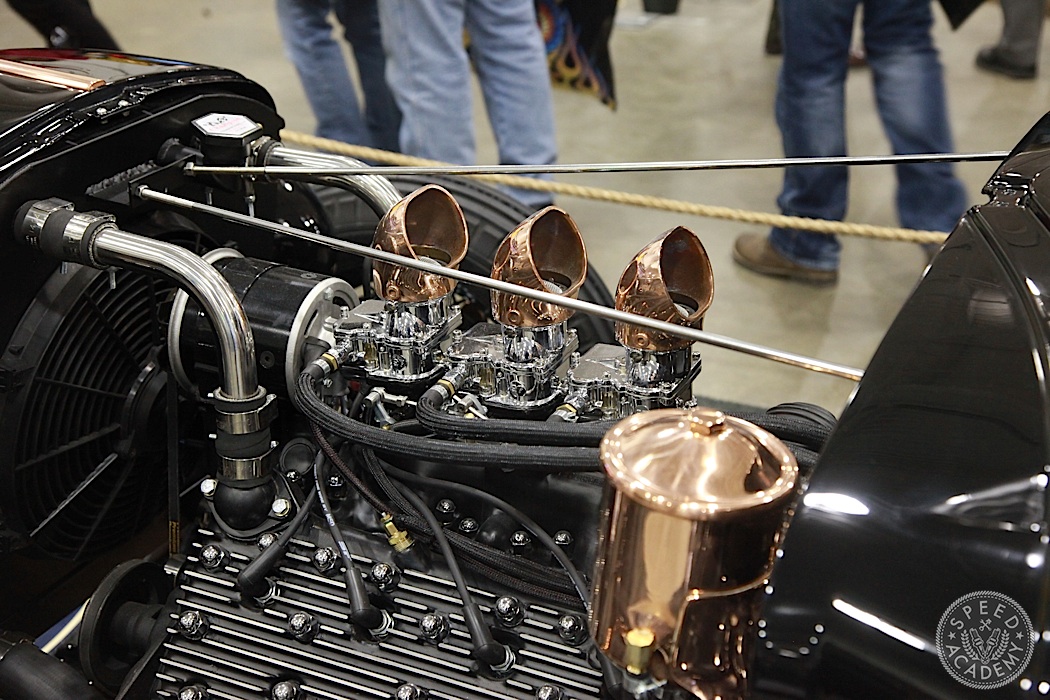 Triple Stromberg 97 carbs are the cherry on top with a nice contrasting copper finish.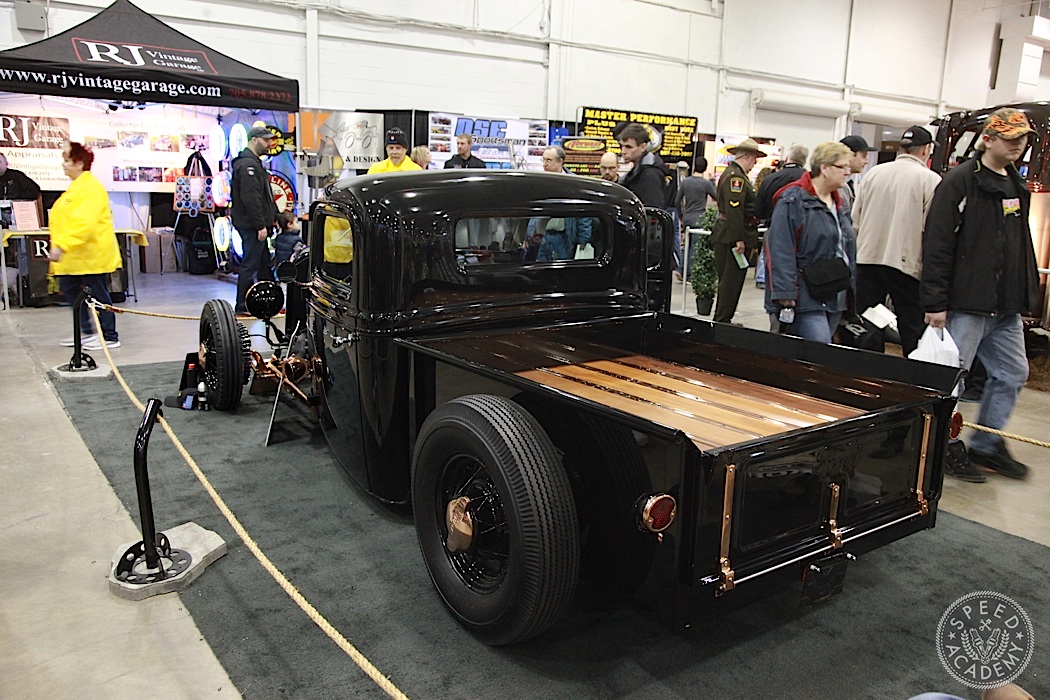 The sleek cab profile is courtesy of a chop top and the African mahogany lined wood bed is simply beautiful.