This RA21 '72 Celica was Dave's pick of the show. A Toyota 2UZ V8 engine is shoehorned into the bay and it also features a really nice aggressive stance with timeless Volk Racing TE37s. We love everything about this car and cant wait to see it completed (brakes missing and it's not a runner quite yet from what we were told).
Another example of a car we would like to own. This is a super clean example of the Acura NSX NA2 built in a spotless manner including Type R hood, wing, undertray and diffuser along with K-Sport big brakes and Advan Racing wheels. Perfect, understated presentation, or at least as understated as a bright yellow NSX can be.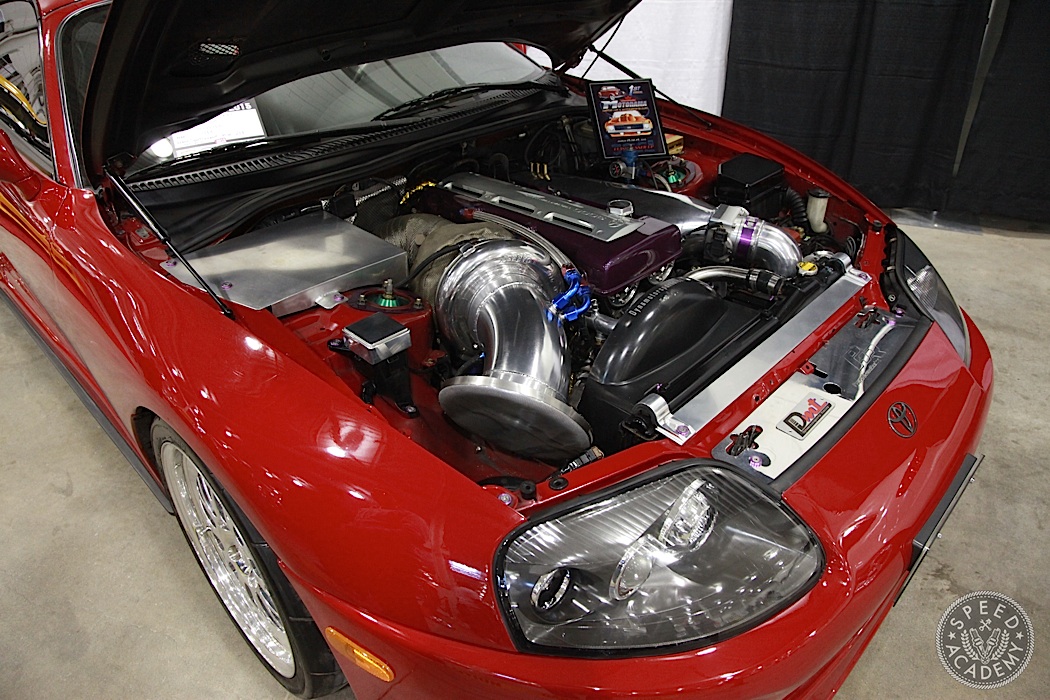 Would you like a 2JZ to go with your turbo, sir? This immaculate Toyota Supra ticks all the right check boxes for us and apparently makes over 1,100-whp on a stock block. Props to John and Phuong from ABM Auto Center for building it as well as the yellow NSX and RA21 Celica above. These dudes know how to build seriously badass cars.
This Miata featured a lot of custom body work and paint. To keep the haters at a safe distance, this one has an LS6 in its bay.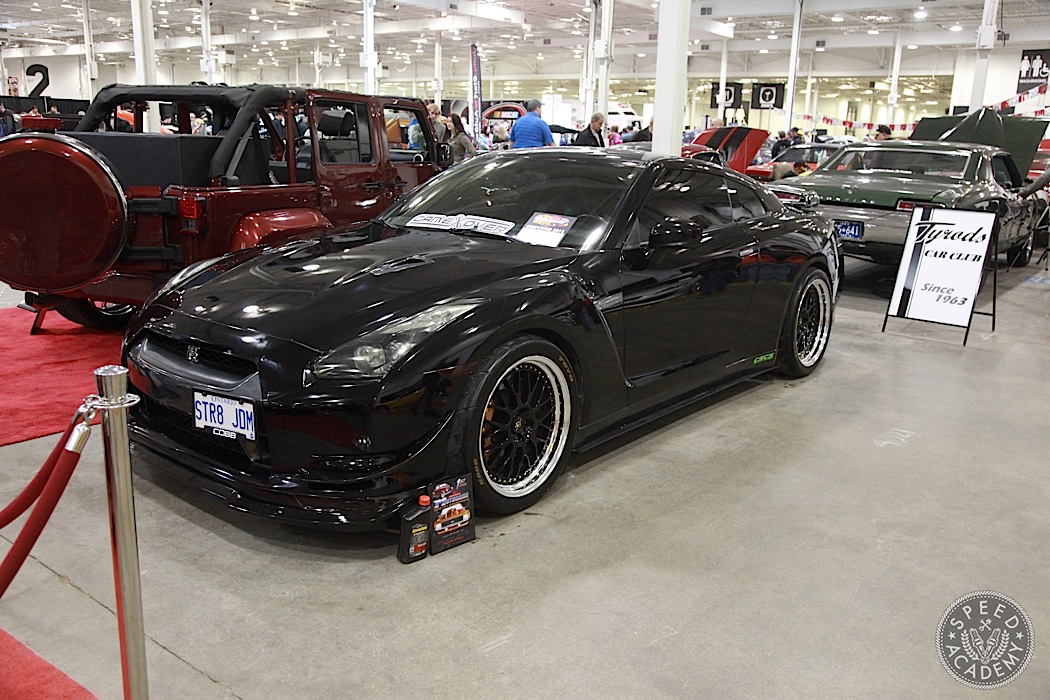 Cant go wrong with a R35 Nissan GTR. Moderately lowered and a nice set of wheels and tires make a good thing better.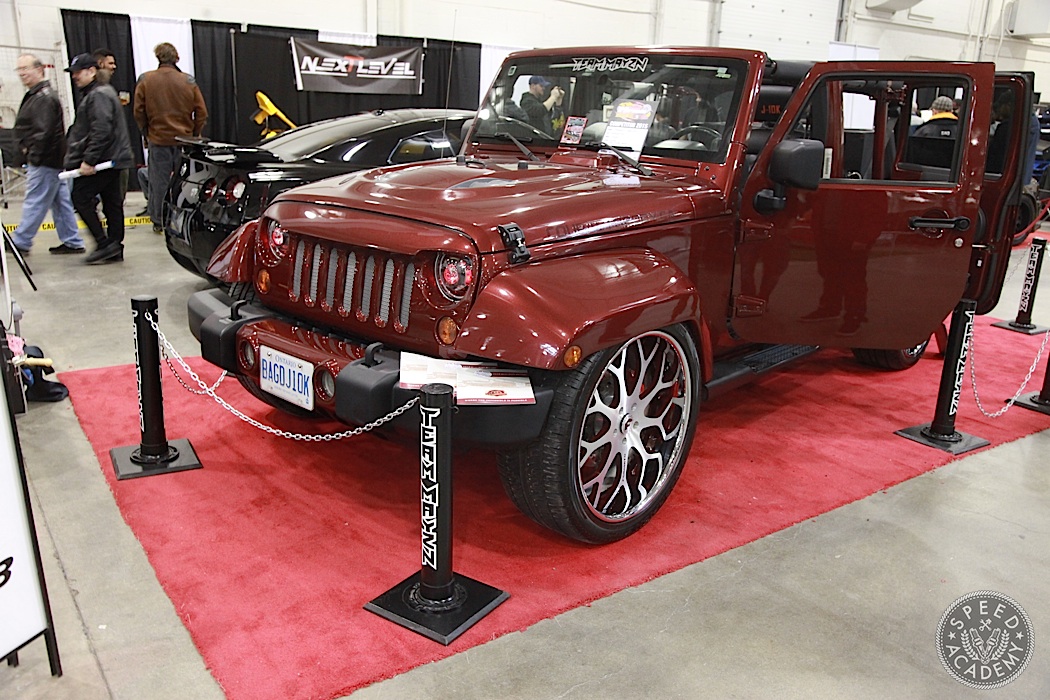 This was interesting, I have never really seen a lowered Jeep before. Seems counter intuitive but kudos for going against the grain.
This all motor Ford Mustang Fox body was all business.  A serious drag car with safety in mind as well. We like it.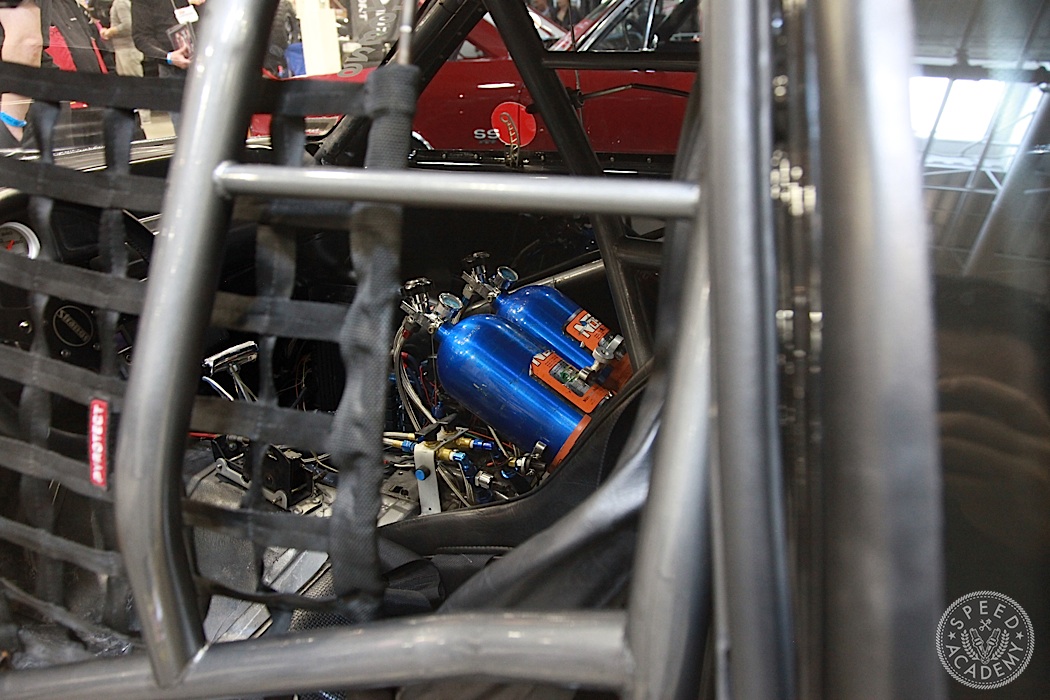 Insert F&F comment here….. Dual stage nitrous system adds extra party jam.
Cole Kryuik's 1982 Ford Mustang Fox body fast back sports a large Precision turbo that is not shy at all.
Amen Cole, amen.