This Jet engine powered International truck would be one hell of a ride.
Gary and Brenda Fischer's restoration of their 1969.5 Dodge Super Bee 440 6 pack is a great example of what a concourse restoration build should be.
A Ford 22 HiBoy featuring a Boyd Coddington Chassis with 430 cubic inches that outputs 430-hp. Just a smooth looking car.
Looking for something more Radical?…..then this Radical track machine is for you. Boasting mechanical and aero grip, this would be a very entertaining drive.
This 1934 3-window coupe grabbed my attention with its black and green theme. The wire wheels are perfect as well as the Roush Racing all aluminum 427IR, stack injected and puttingb out 560-hp.
This 1936 all steel body Chevrolet Coupe features an Ls1 and a 4L60E transmission and Jaguar rear end along with a custom frame with Ford Mustang front suspension. Interior features alligator skin accents. Top notch quality build indeed.
Last but definitely not the least, A tube chassis NHRA/IHRA Top Sportsman 1969 Drag Camaro. This beast features a 572 C.I./1230-hp engine built by Joe Fioravanti Custom Engines based out of St Catherines, ON. It is mated to a 180 High impact Pro-Glide by ATI Performance Products. Best time 7.42 @ 194mph.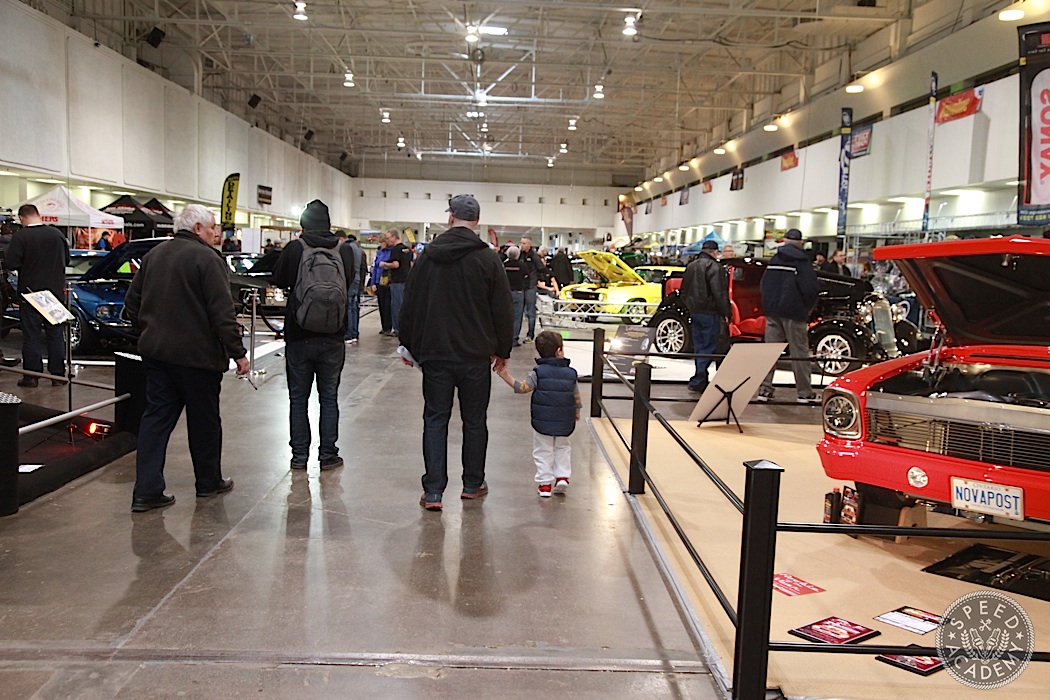 The variety of vehicles exhibited at the 2015 Motorama show exceeded our expectations and for the moment took our minds of the less glamorous task of building our own projects for the upcoming season. It was a welcomed event and we look forward to next year's show.