Rat rods have always held a special place in my heart. Maybe it's because of it takes more of an imagination rather than gobs of money to have a cool and interesting build. That and their imperfections are what makes them perfect in my eyes.
This 1949 Ford shop truck from Slot Motorsports features an SVO 2.3 fuel injected and turbo charged engine. The rat rodded snowmobile is a nice touch as well.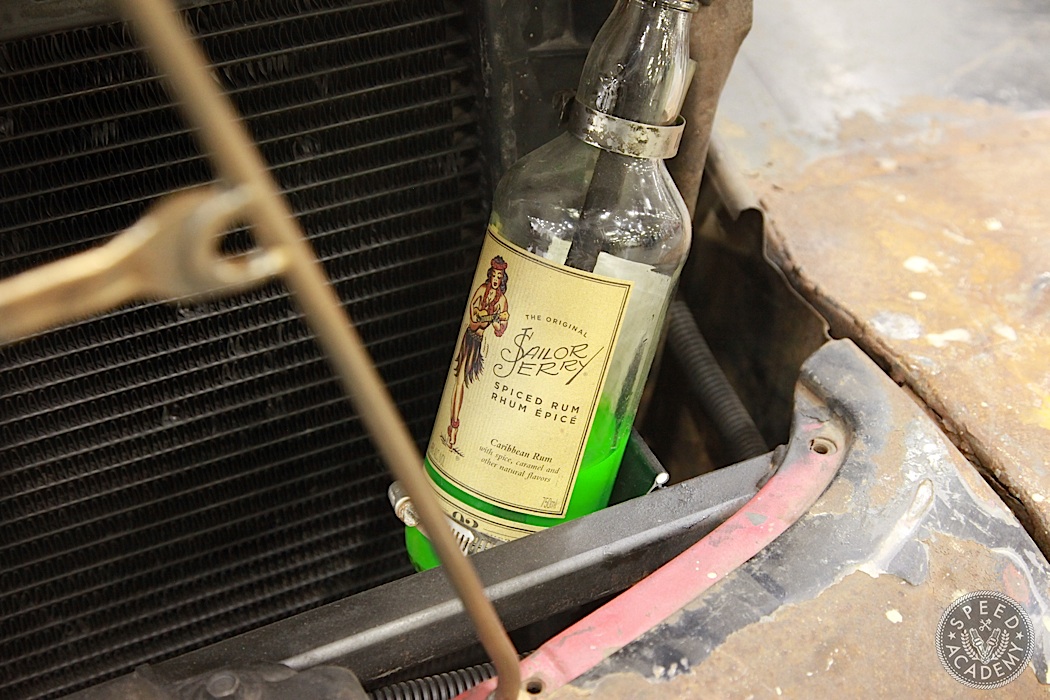 Rum bottle for a coolant overflow tank? Why the hell not! This is the type of creativity and detail that I enjoy in rat rods.
Tow Mater's grandfather? this 1940 Ford 1-Ton tow truck features its original body and paint (or lack there of). Its powered by a v8 Flat head putting out a whopping 95-hp mated to a 4-speed transmission.
Another rat rod build in a continuing state of build? That's the best thing about rat rods, you can't really tell if it's finished or not. Or the fact that you don't have to explain it to anyone. This one was even autographed by the father of the custom car, Gene Winfield!
This 1951 Mercury M-300 rat rod pickup has a Ford 289 engine. The original body is sitting on top of a Ford Explorer frame. Best use of an Explorer frame ever?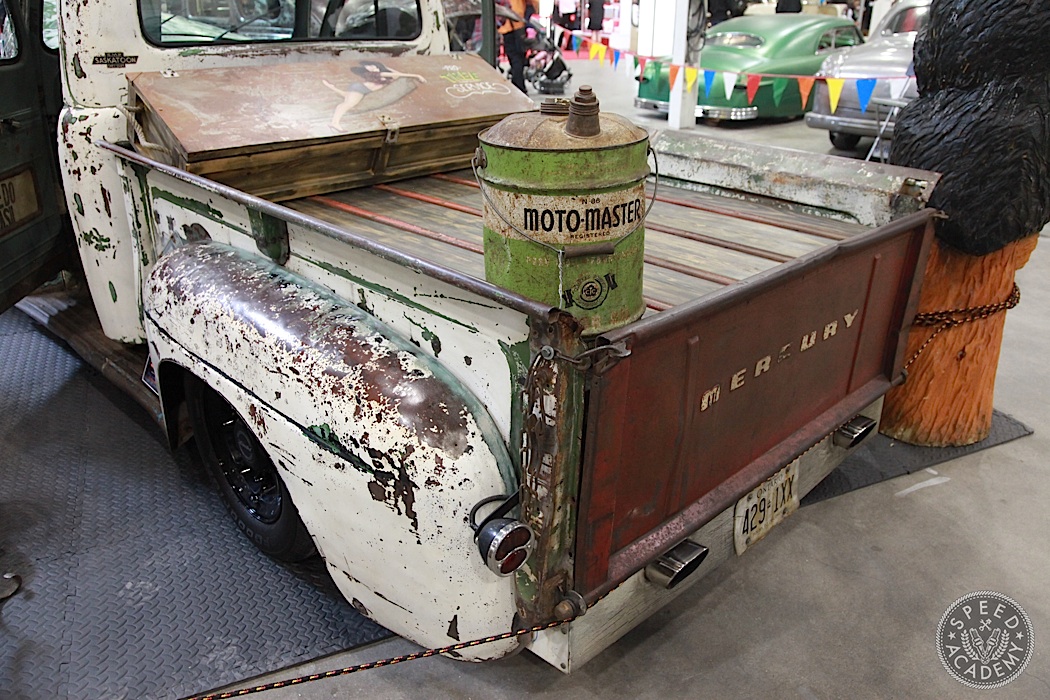 Its all in the details, the displays and props are as enjoyable as the builds themselves. Period correct Oil can, Pin up adorned wood case complete the presentation.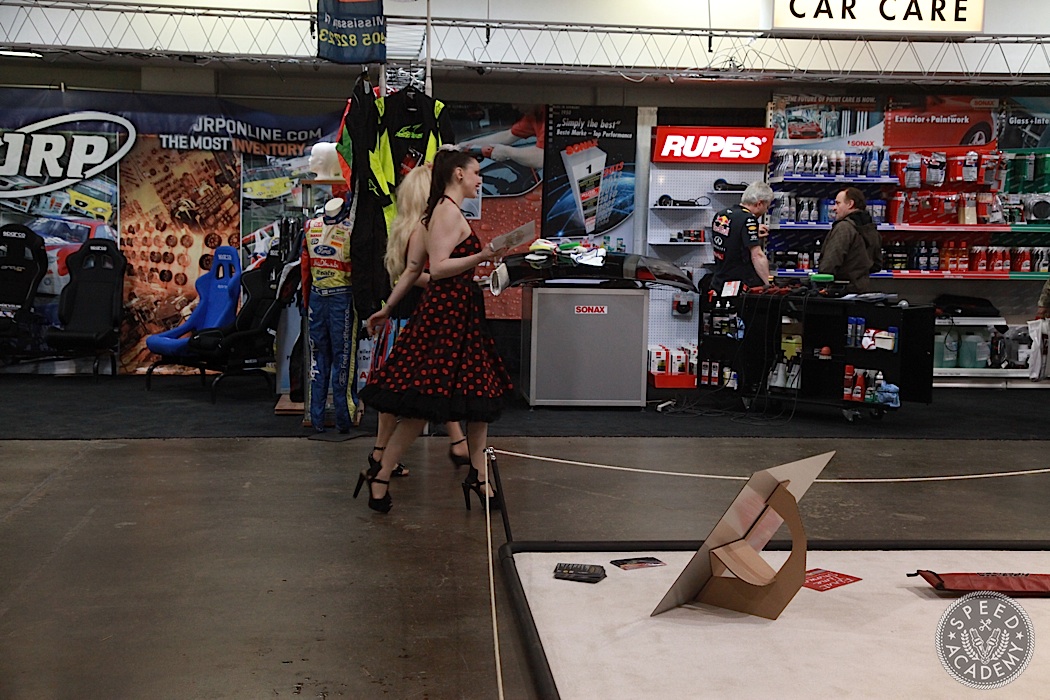 Let us not forget the Betties, of course, as they are a car's ultimate accessory.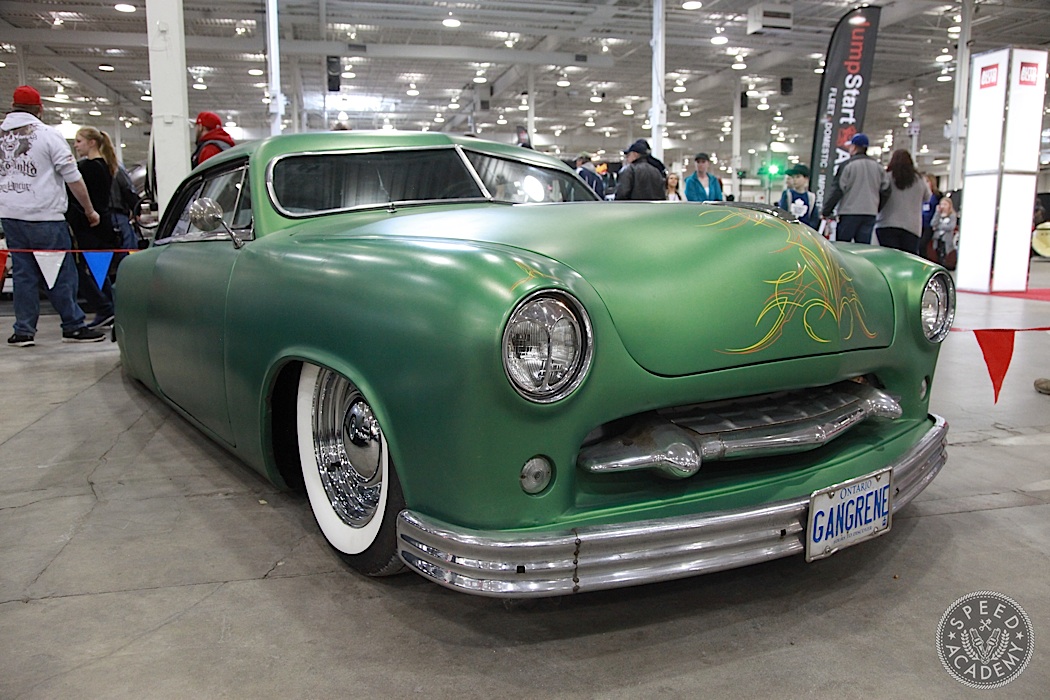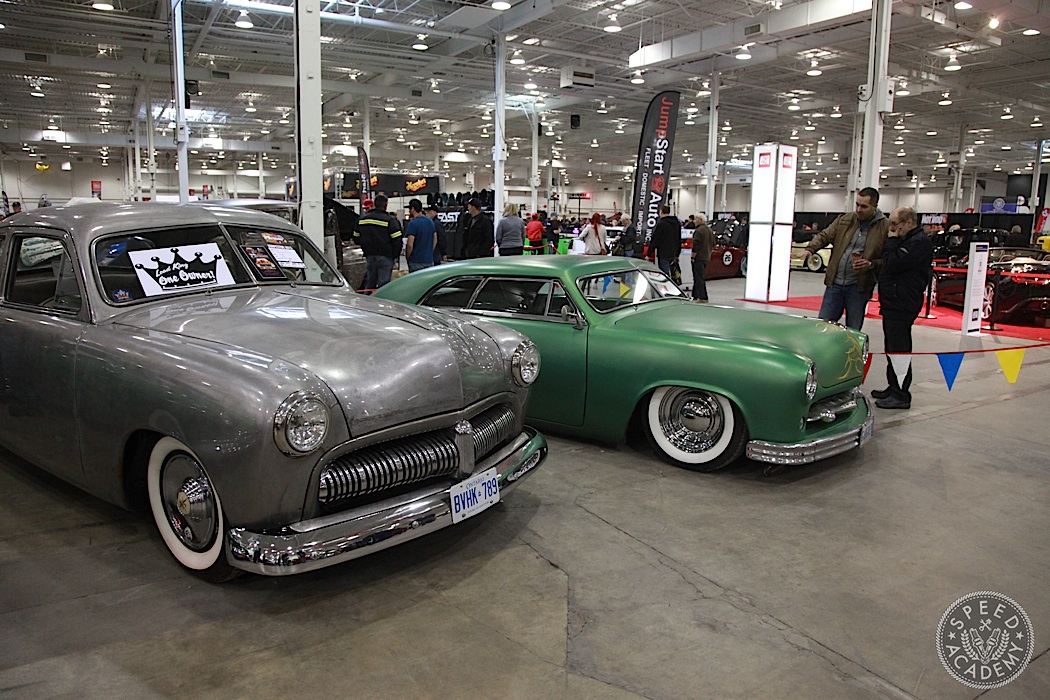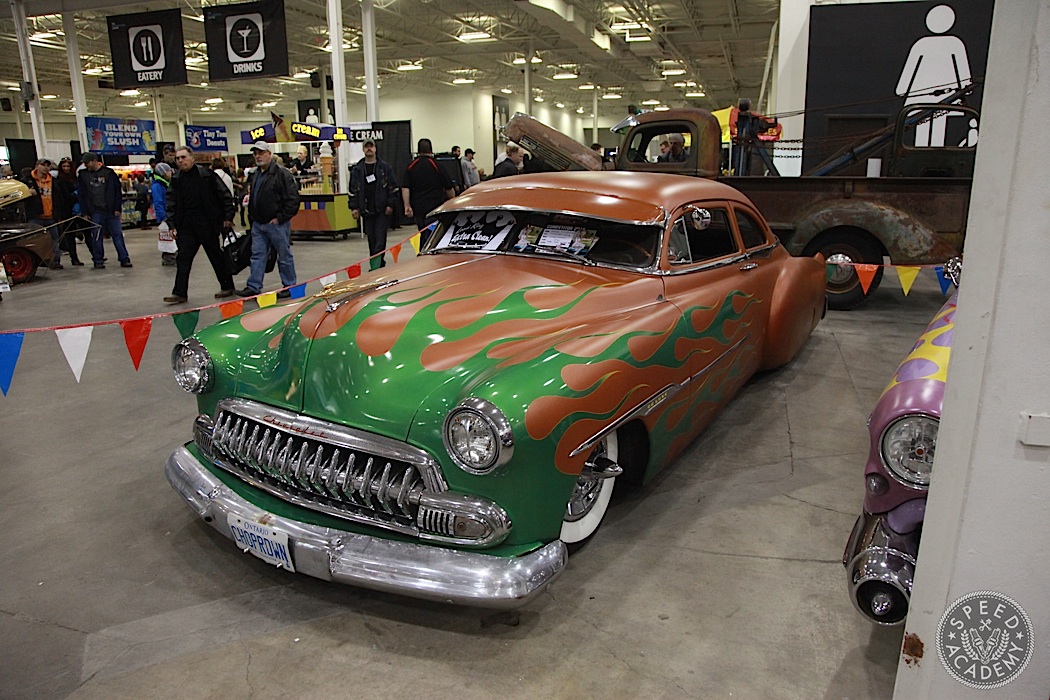 These Chevy lead sleds represent another different way of automotive customization. Hot rodding techniques such as chop tops, sectioned bodies and frenched headlights combined with slammed ride heights all combine to produce these builds. White wall everything!