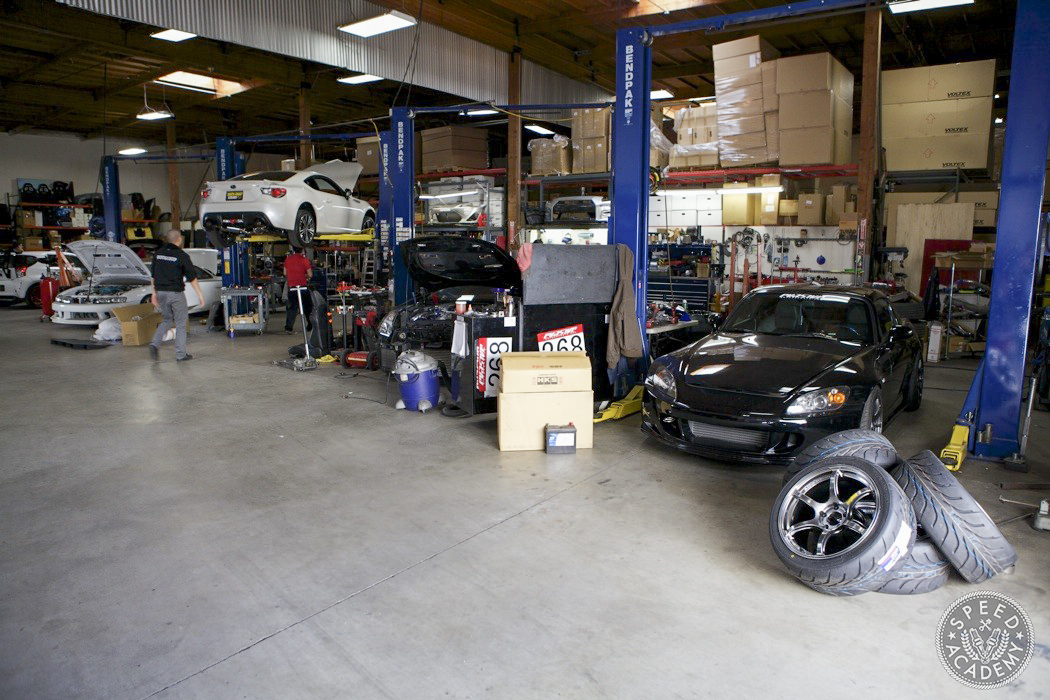 This is where all the magic happens – work shop magic that is. Evasive sells a lot of product but they also build and maintain vehicles in the back of the building.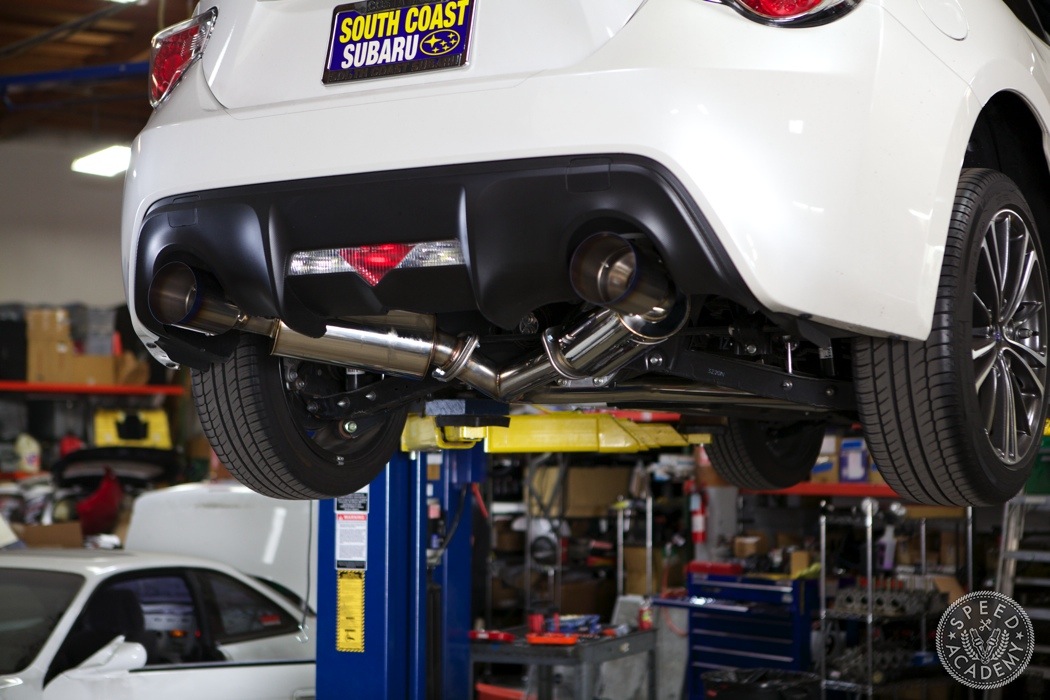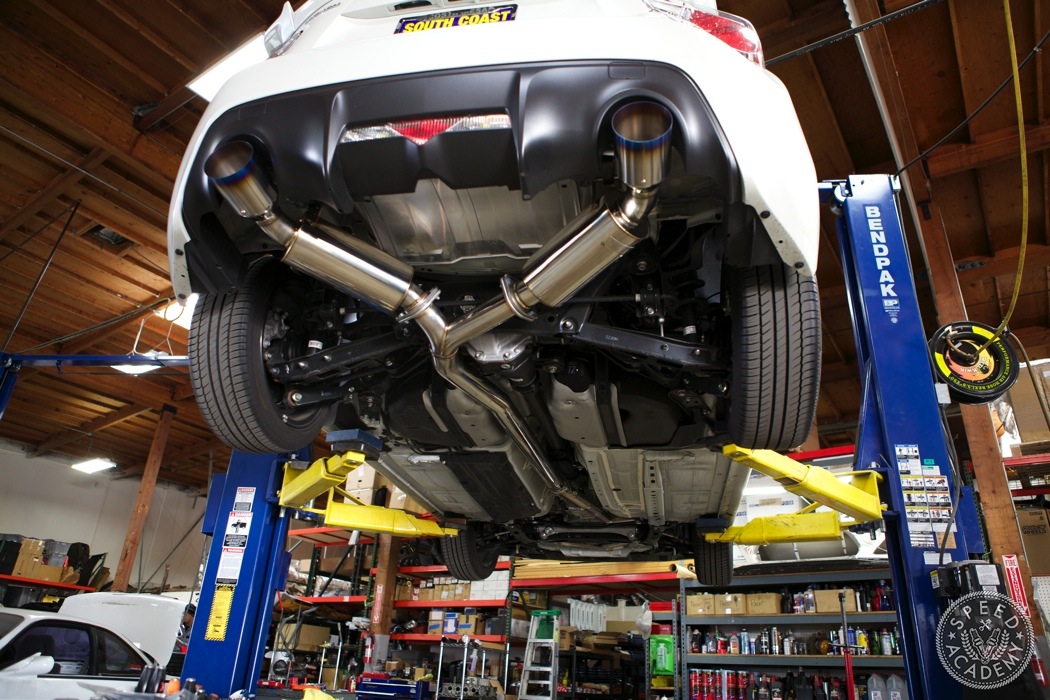 Like this brand new BRZ, in for a full header-back exhaust system and some dress-up parts. You have to admire any new vehicle owner that buys a car and modifies it several days later. Props to you, whoever you are!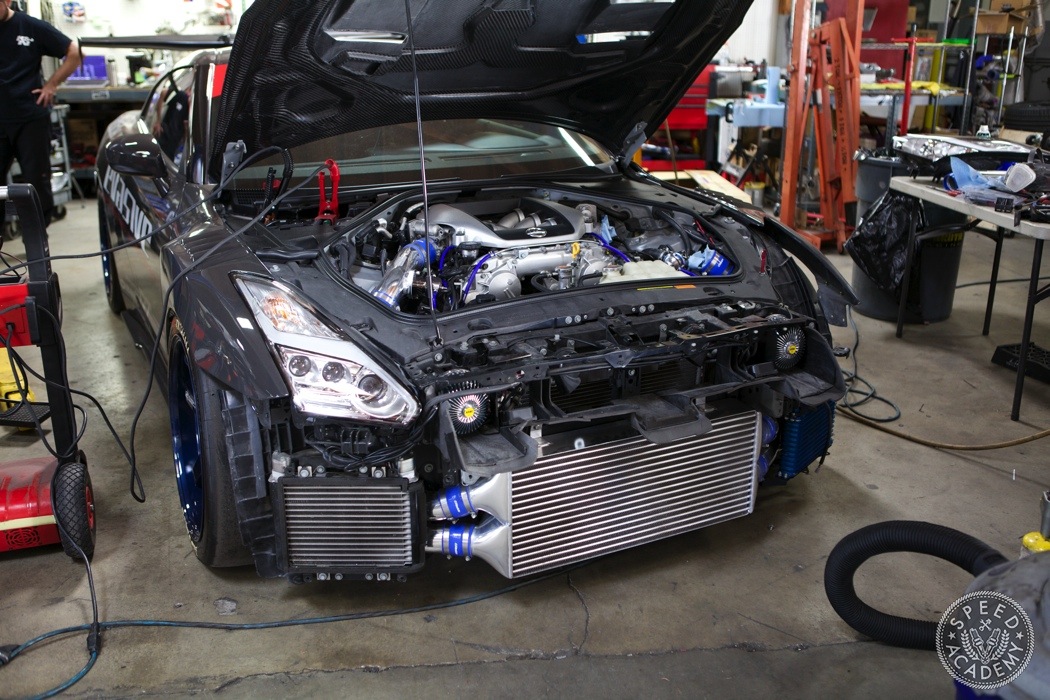 This is Evasive's new Time Attack project car. I drooled over this GT-R at the SEMA show for way too long. It's currently under the knife getting the full gamut of go-fast goodies installed in order to be as fast as it looks.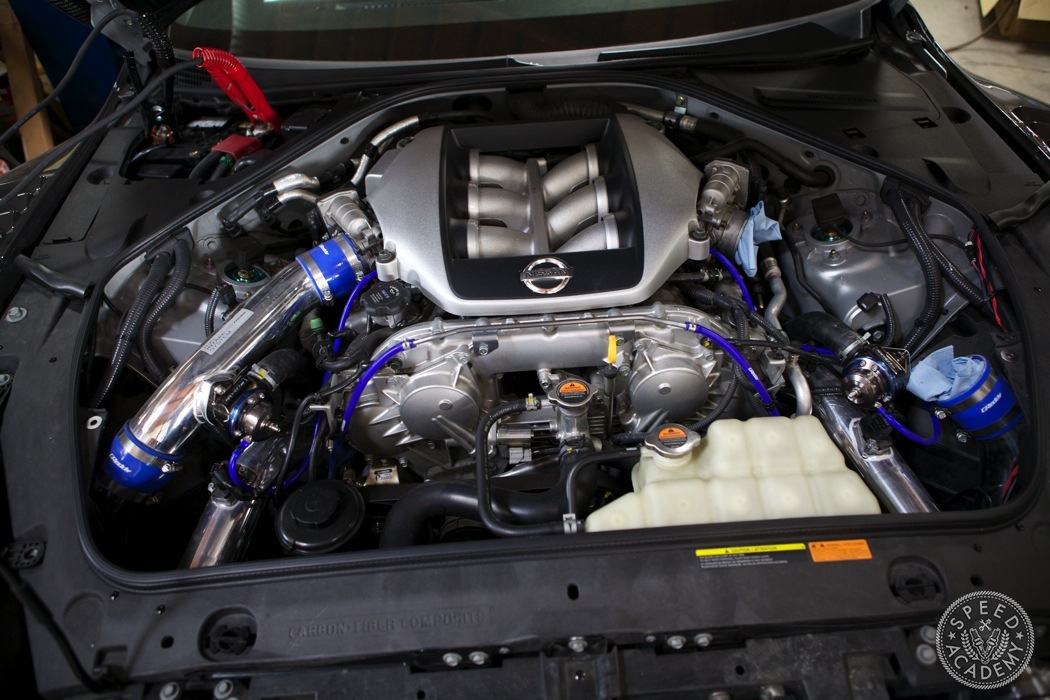 As you can see GReddy parts seem to be a common theme in the engine bay and there's no doubt this VR38DETT will be making some serious jam in no time.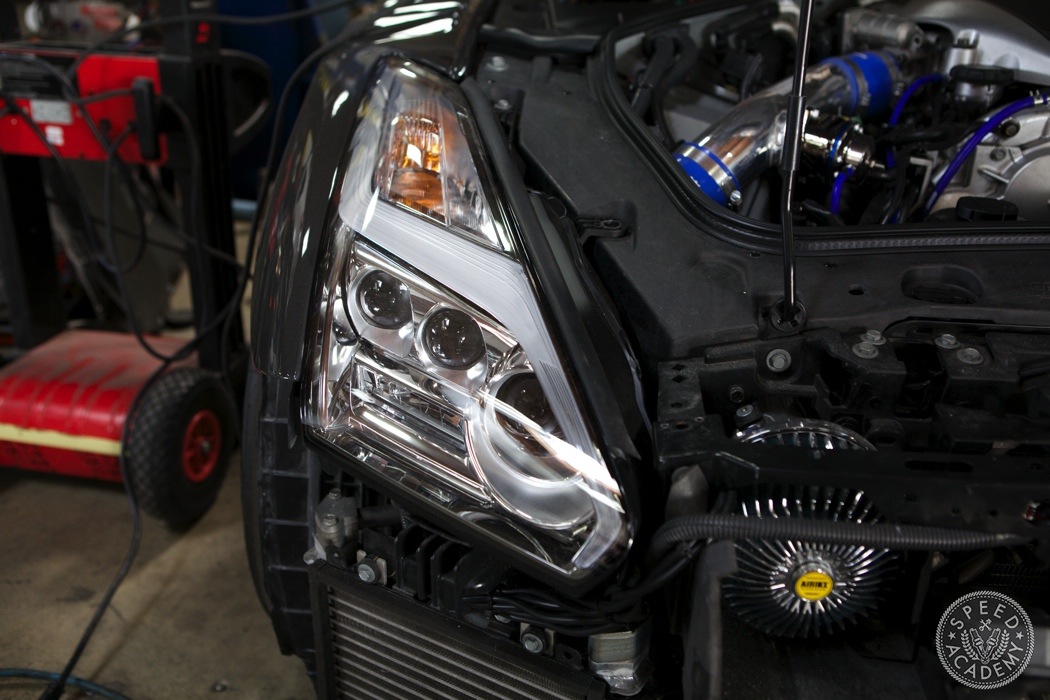 These are brand new 2015 GT-R headlights. They've got the ever-so-popular LED lighting built into them. I read somewhere these are being called the 'Lightning Bolt' GT-R headlights since the LED part resembles a lightning bolt.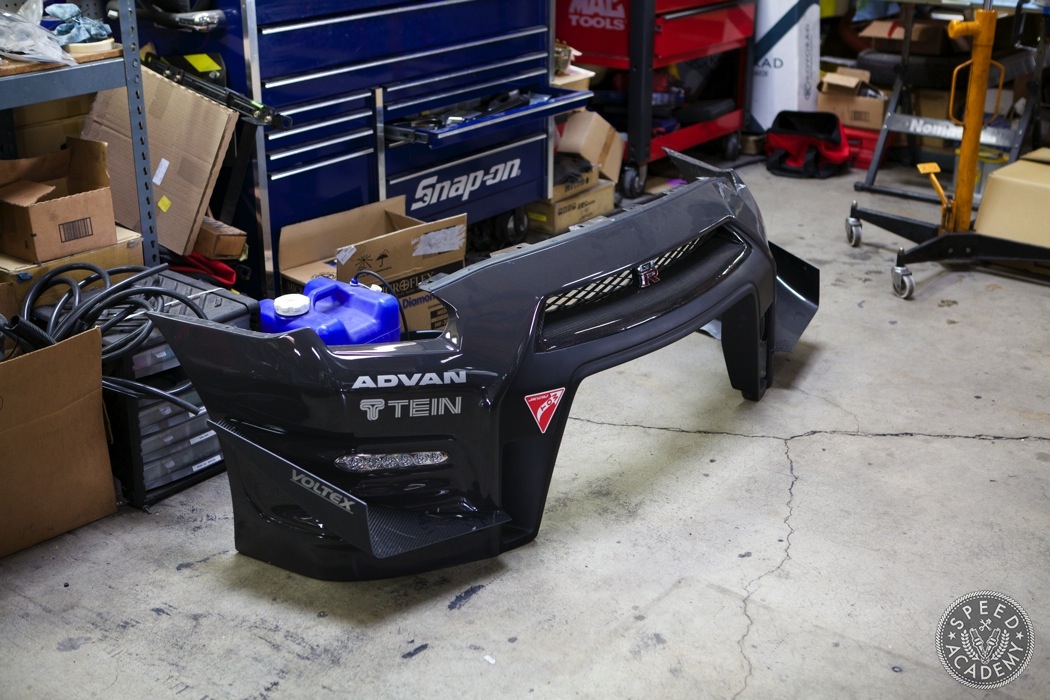 Ben Sopra produces this second generation kit and the front bumper closely mimics the stock one but with a larger center opening for better airflow and more awesome.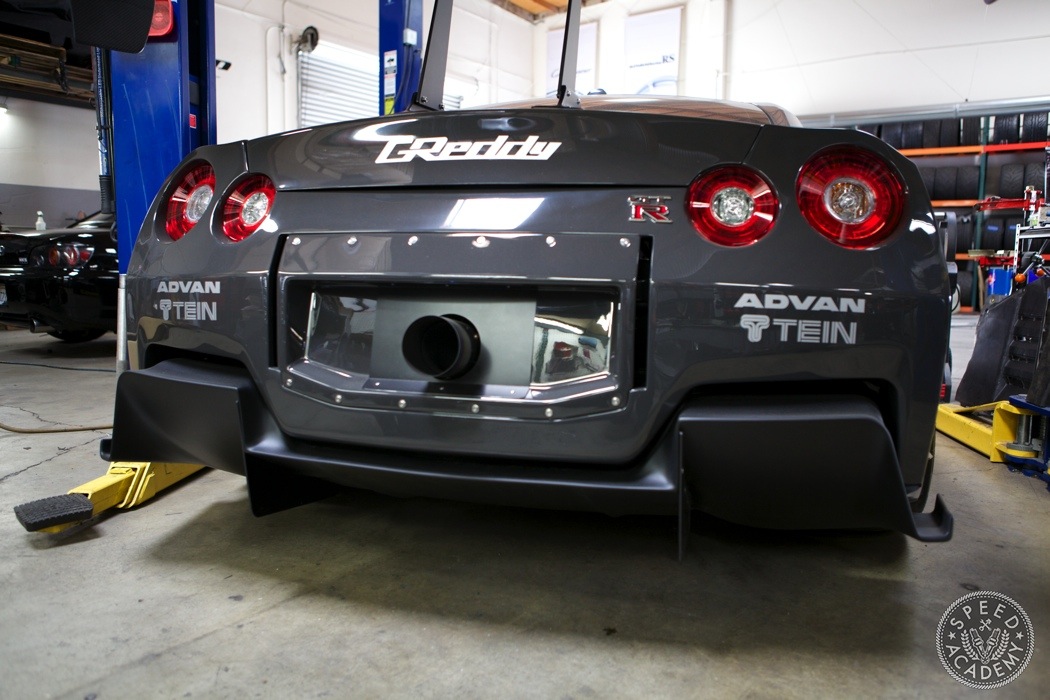 The rear diffuser is also a sight to behold!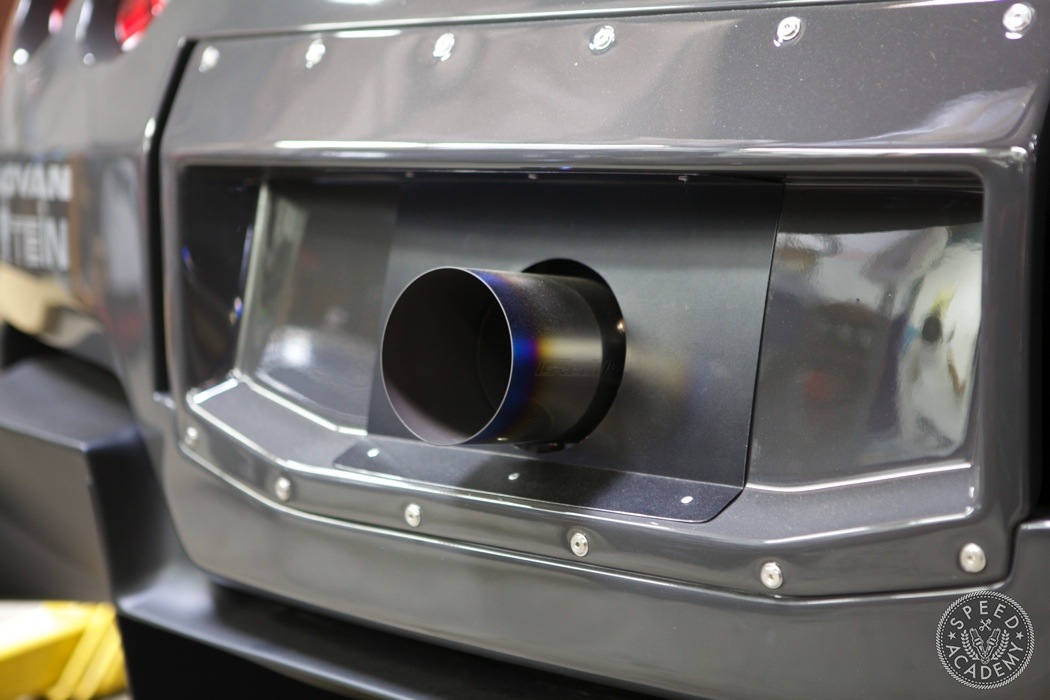 But it's the custom Evasive built center exit exhaust that takes the cake! The only regret I have from this shop tour is that I didn't hear the GT-R run.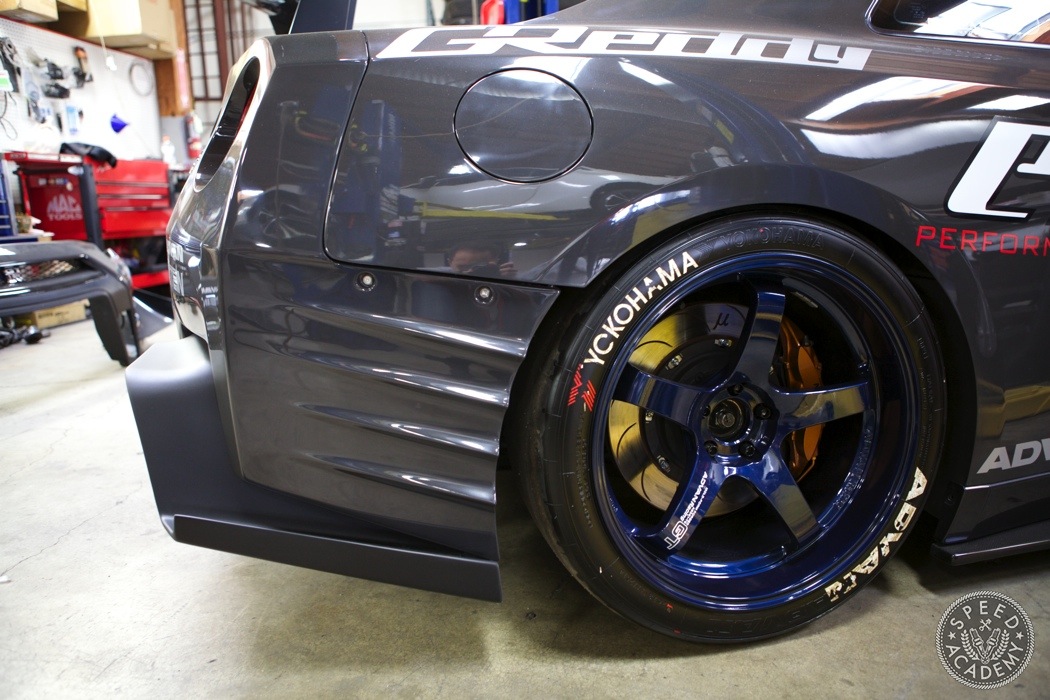 So much cool going on in this photo. That Ben Sopra rear bumper and diffuser look fast standing still, and the massive 20-inch Advan GT wheels wrapped in Yokohama Advan slicks are equally impressive. Look closely and you'll also notice Project mU 2-piece rotors. Hot damn, this GT-R is what dreams are made of!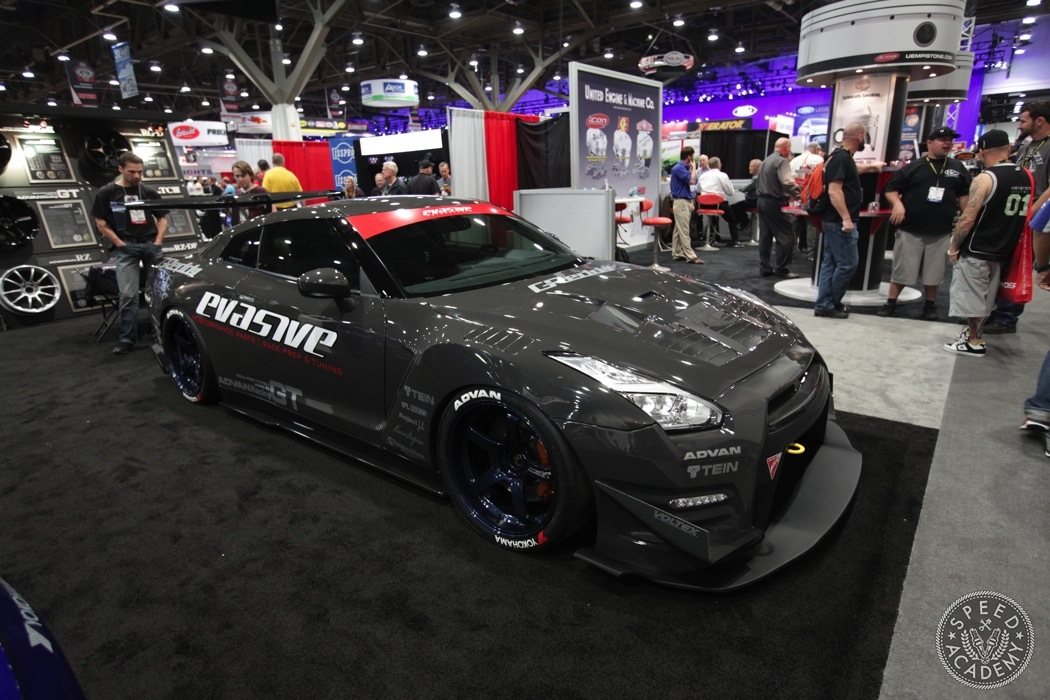 And here's what it looked like in all its  dark grey glory at the 2014 SEMA show. Stunning!