On my recent trip to southern California, I planned a visit to one of the premier tuning shops in the state; Evasive Motorsports. When I lived in SoCal and ran Modified Magazine, they were my go-to shop for anything track related. I was particularly fond of their alignment setups because their lead tech always took the time to explain the settings and why they would be good for my application.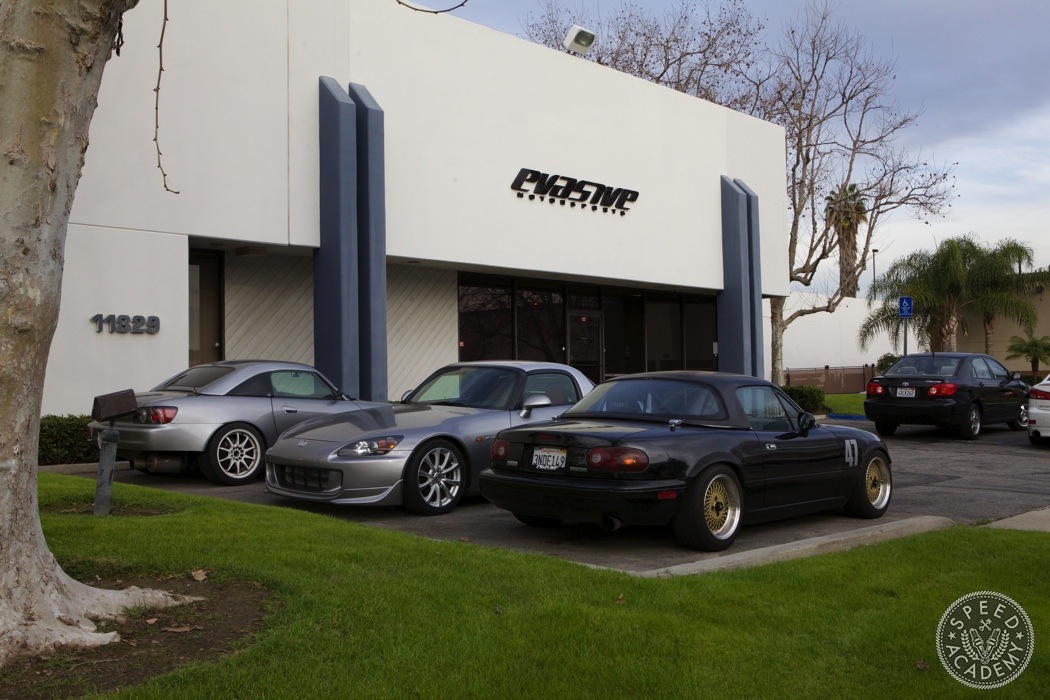 Since I was going to be visiting the shop and picking up an EVS S2K diff cover, I figured why not snap some photos of the place and the awesome cars that are always there because so many of them are feature-worthy. Sure enough, the first vehicles I encountered in the front parking lot didn't disappoint.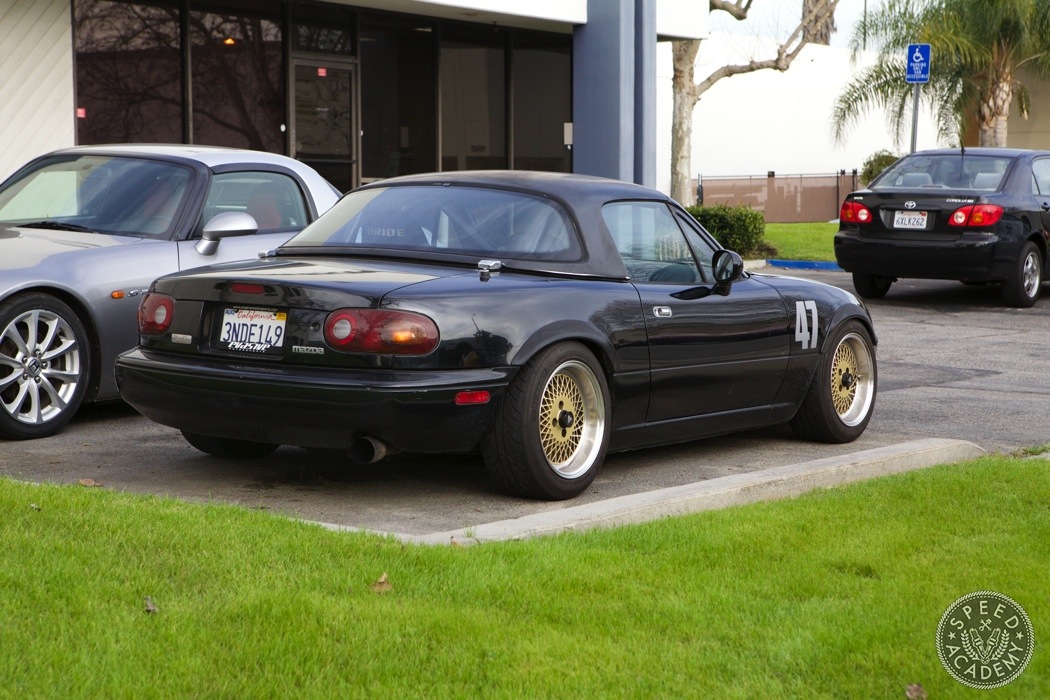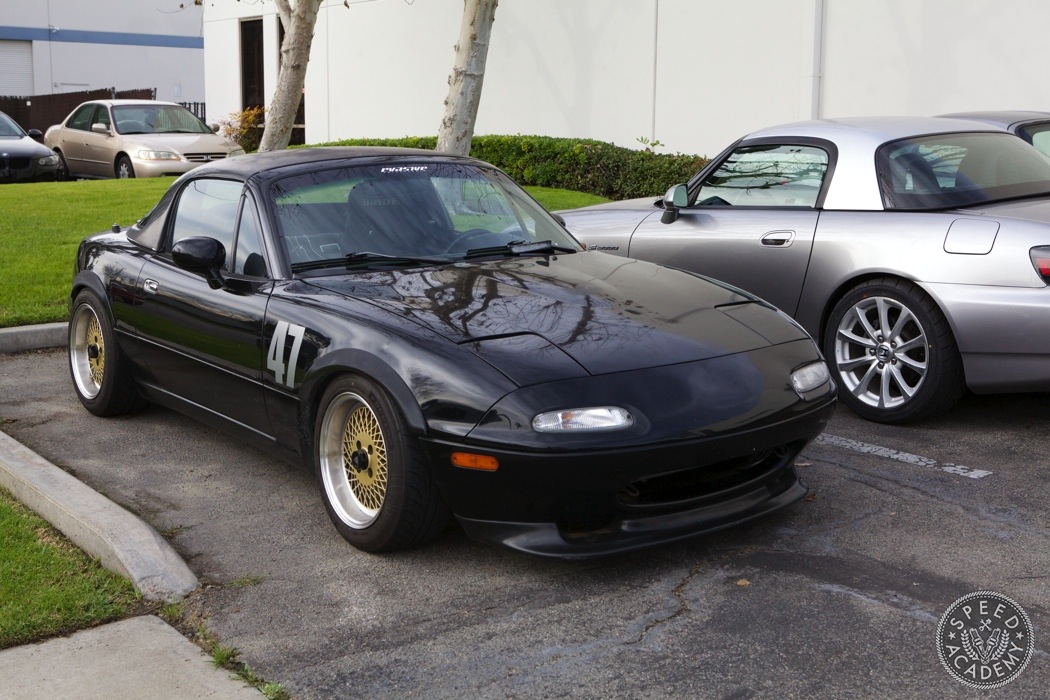 If you're a fan of the NA Miata then this example is surely drool-worthy with its simple and clean execution. Light overfenders, a front lip and a highly sought-after hardtop drastically improve the looks and function of this little roadster. For those wondering what the wheels are, they're Enkei92 classic wheels in 15×8 +25 sizing.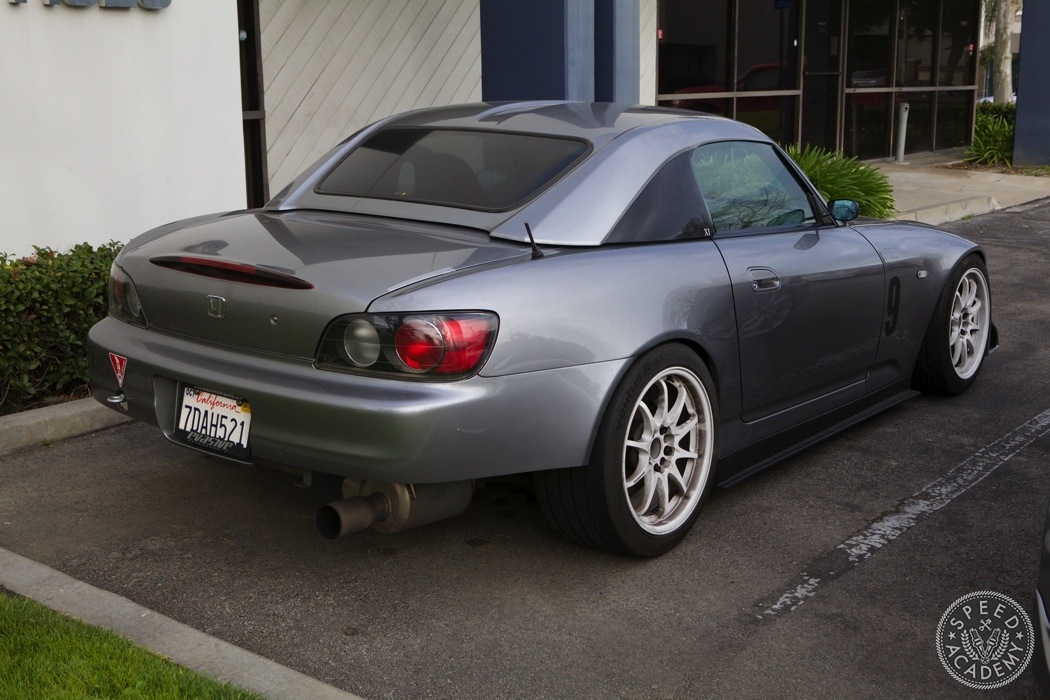 If I recall correctly, this is one of Evasive's Street Class S2000's. It's missing a wing and half its rear bumper but the latter is done intentionally.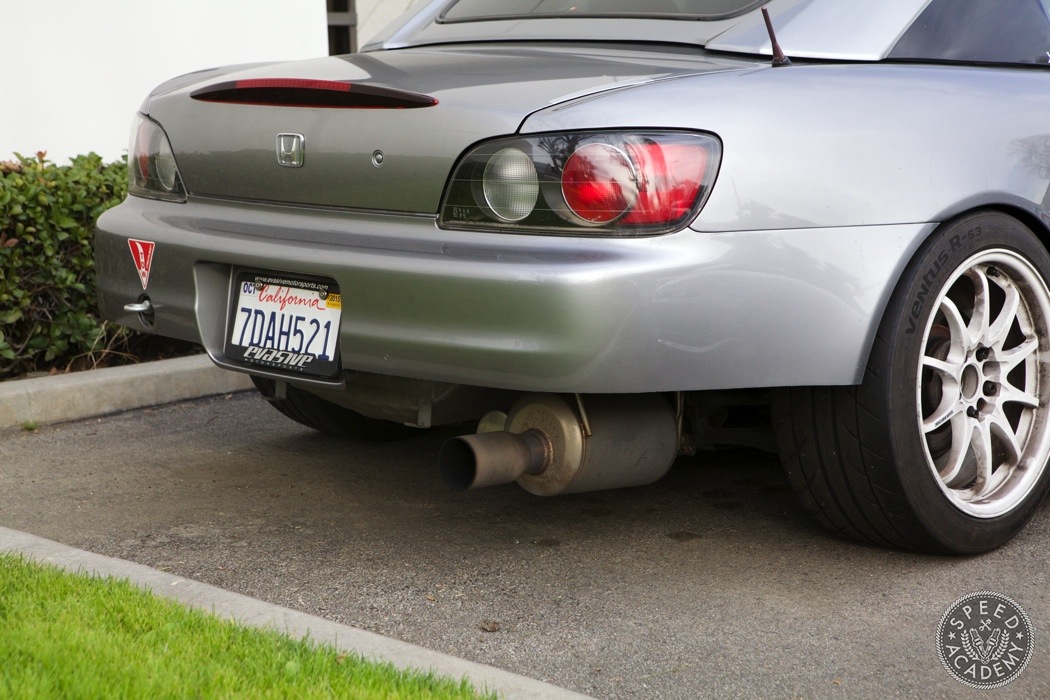 There's a lot of air turbulence at the overhang of a bumper so that's why some race enthusiasts chop the lower portion of the rear off. All for the sake of lower lap times!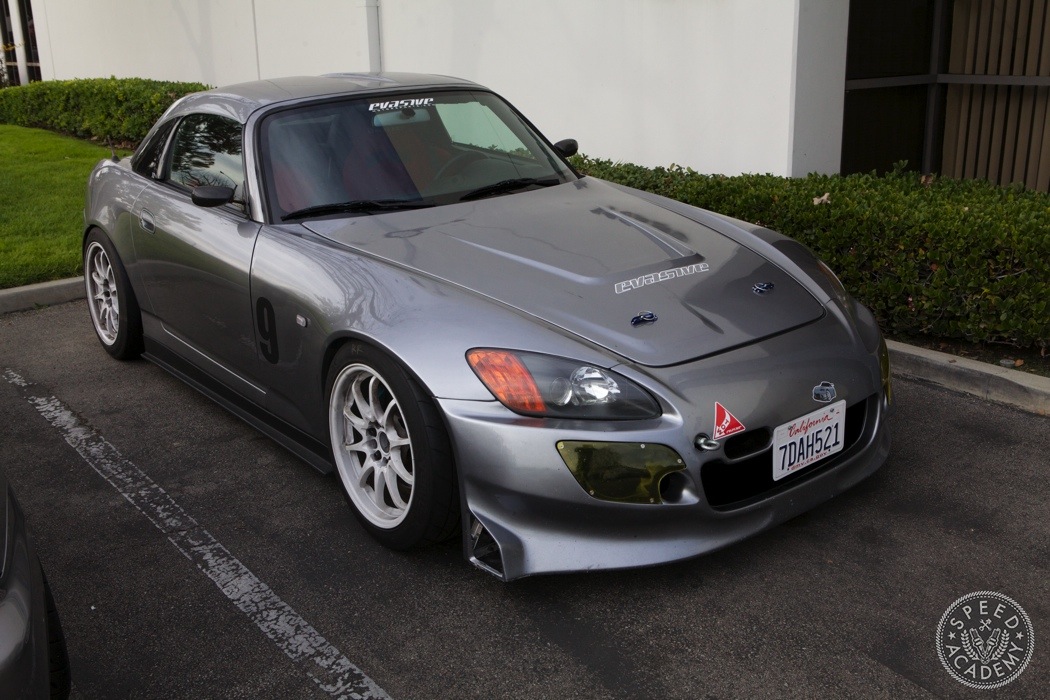 The Spoon front bumper is one of my favorites and combined with a Mugen hardtop and white Volk CE28N wheels gives it that perfect track-ready look.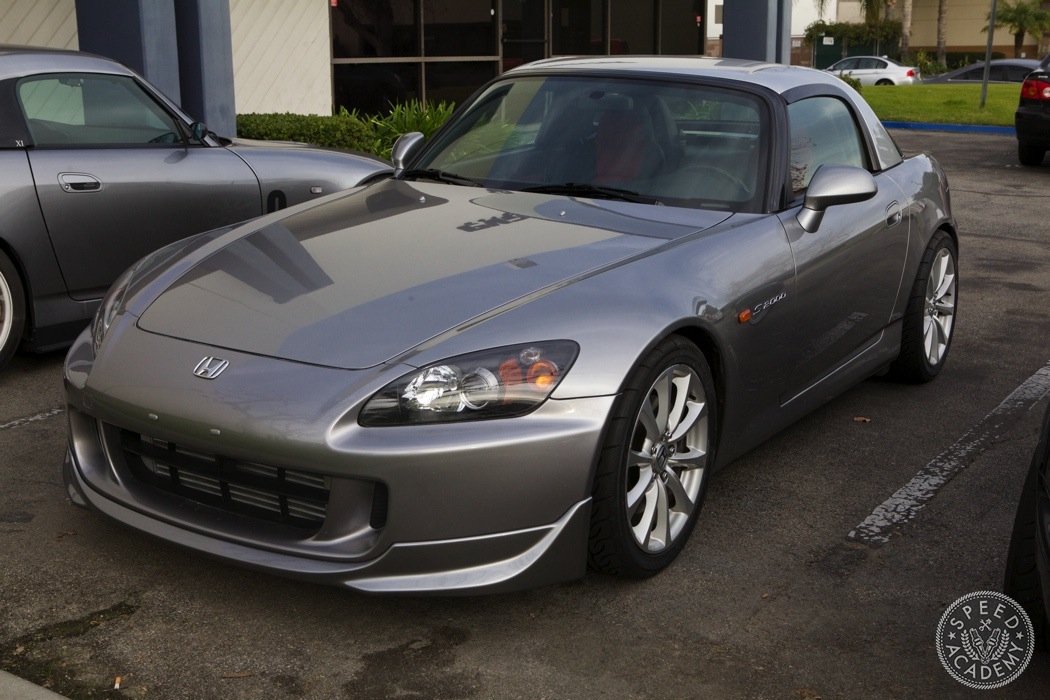 Even a stock appearing AP2 looks great with properly spaced stock wheels. However, look closely and you'll see an intercooler peaking through the front grill. This has got to be one fast S2000!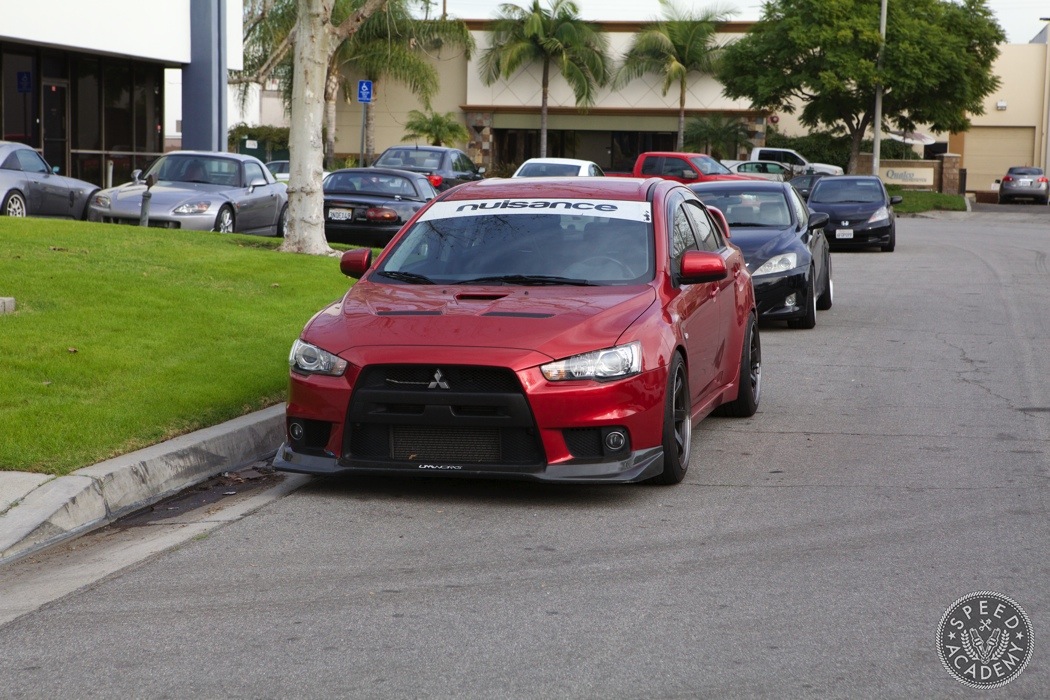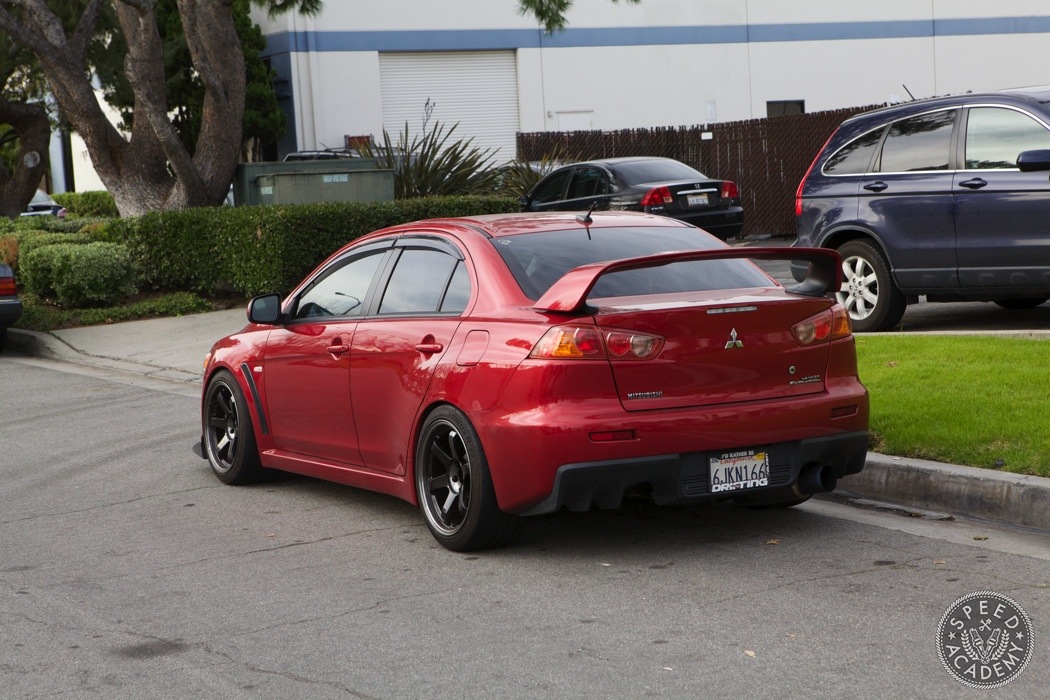 This street parked Mitsubishi Evolution X caught my eye as I used to own one in this very color and it certainly looks like it's setup properly for track use. An Evo X is an absolute weapon on track and with some light mods (wheels, tires, suspension, bolt-ons and a tune) it becomes a very fast car that can be driven at 11/10th's with a lot of confidence and its eagerness to rotate thanks to the Mitsu's brilliant AYC system makes it the most enjoyable AWD car I've ever owned.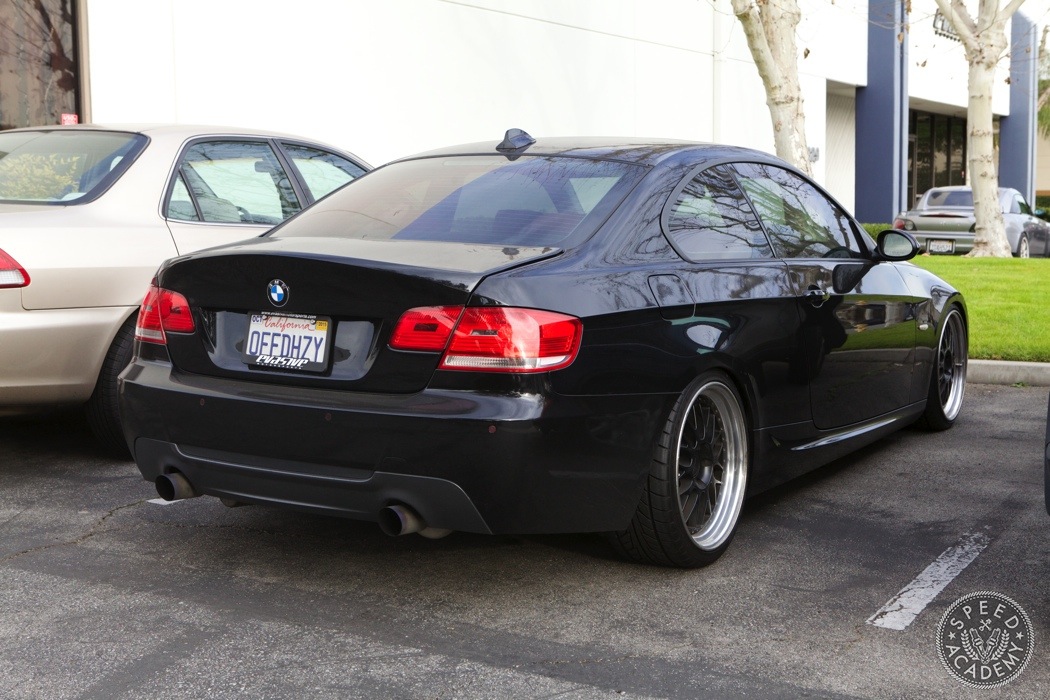 For the Euro fans out there, this BMW 335i is pretty much the perfect street car. The turbo motor makes gobs of power and with some nice wheels, a duck bill trunk, and an exhaust, it's the perfect luxury car to tear the streets of Cali up in… or sit in stop and go traffic.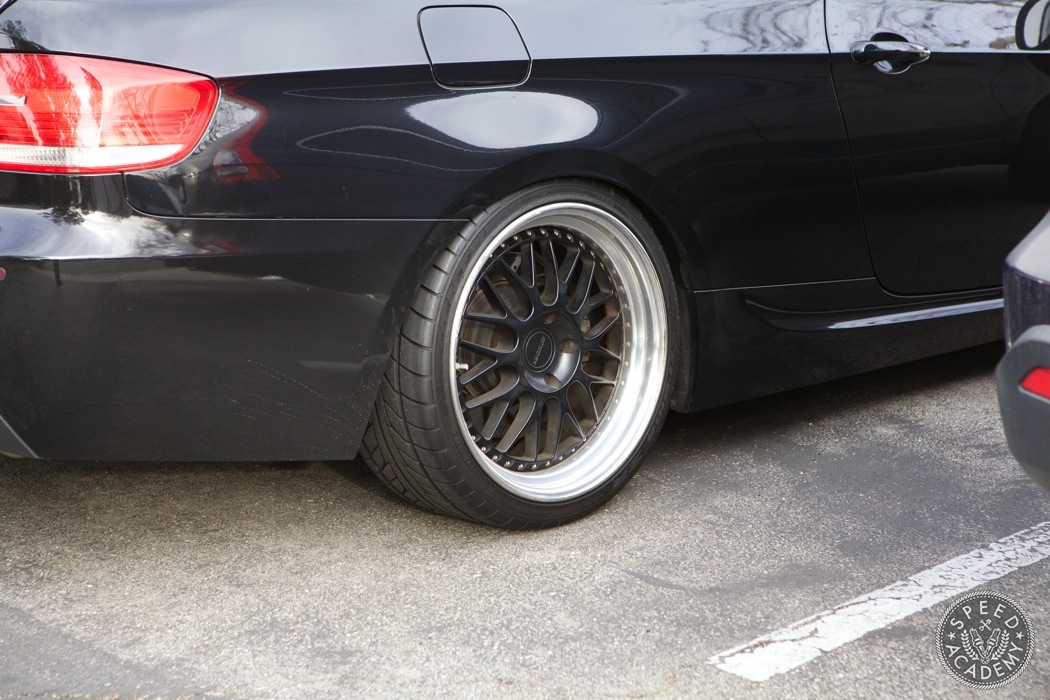 For reference, the wheels are Work Brombacher with a step lip. One of the better wheel options for this platform, in my opinion of course.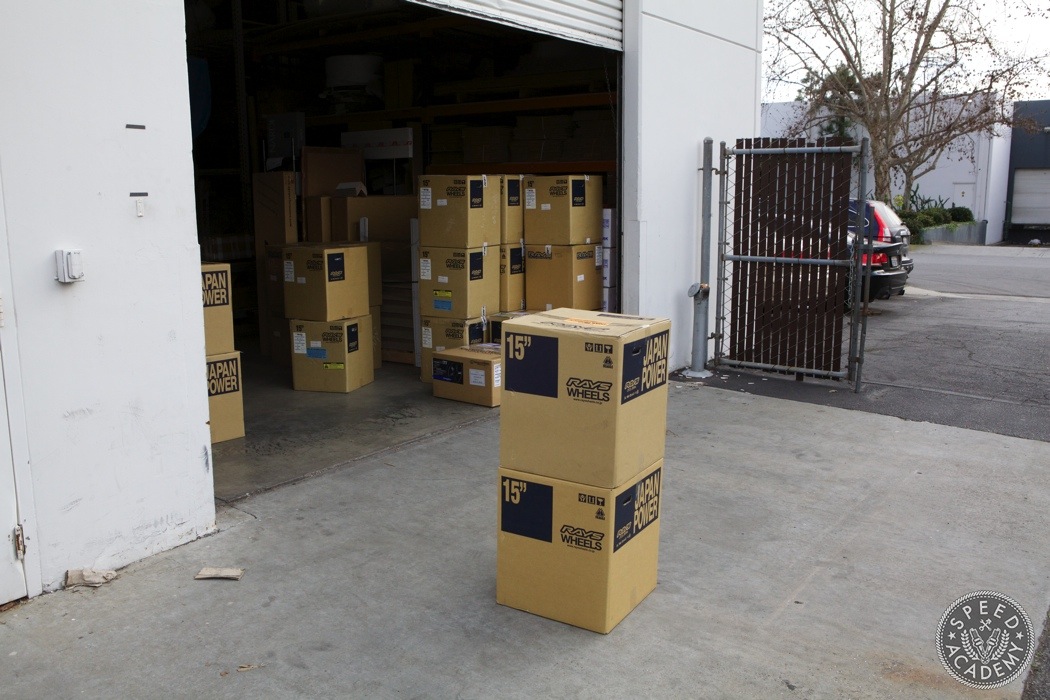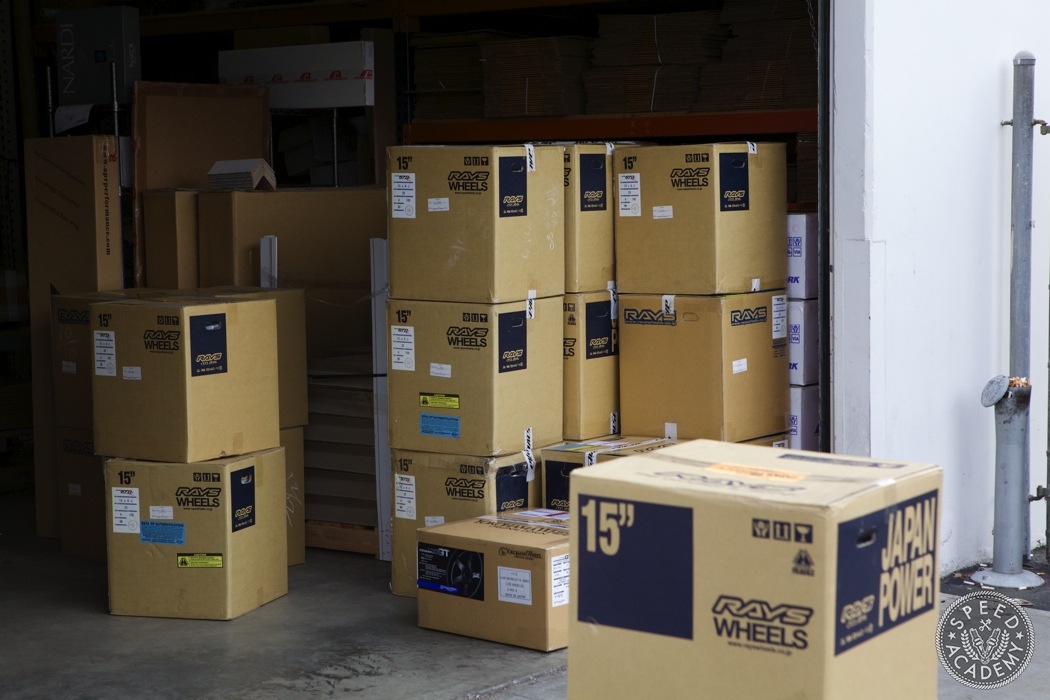 Evasive stocks and sells a good amount of Ray Wheels so if you're in the market be sure to check 'em out as their prices are very competitive.