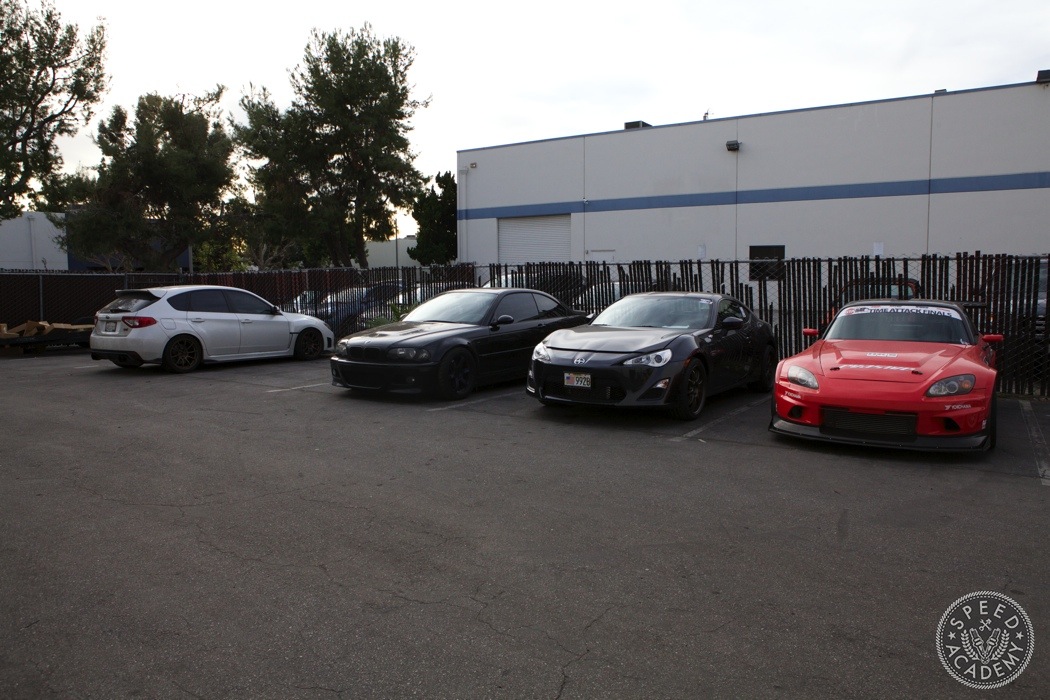 Before I left, I had to check out the rear parking lot for the awesome arsenal of track-day weaponry that has been amassed in this location.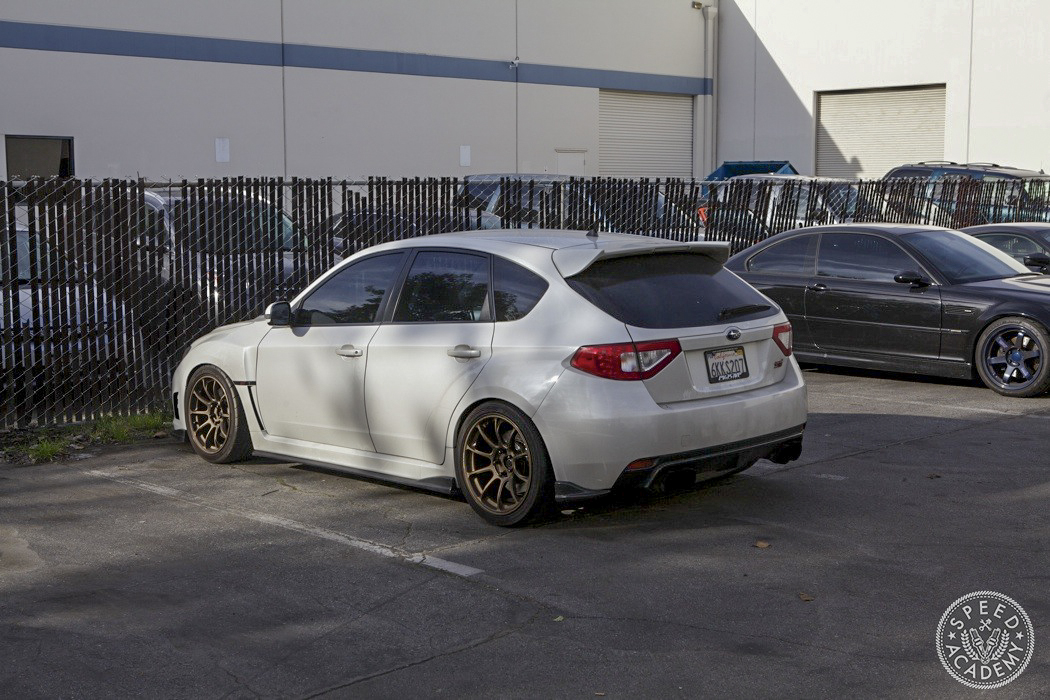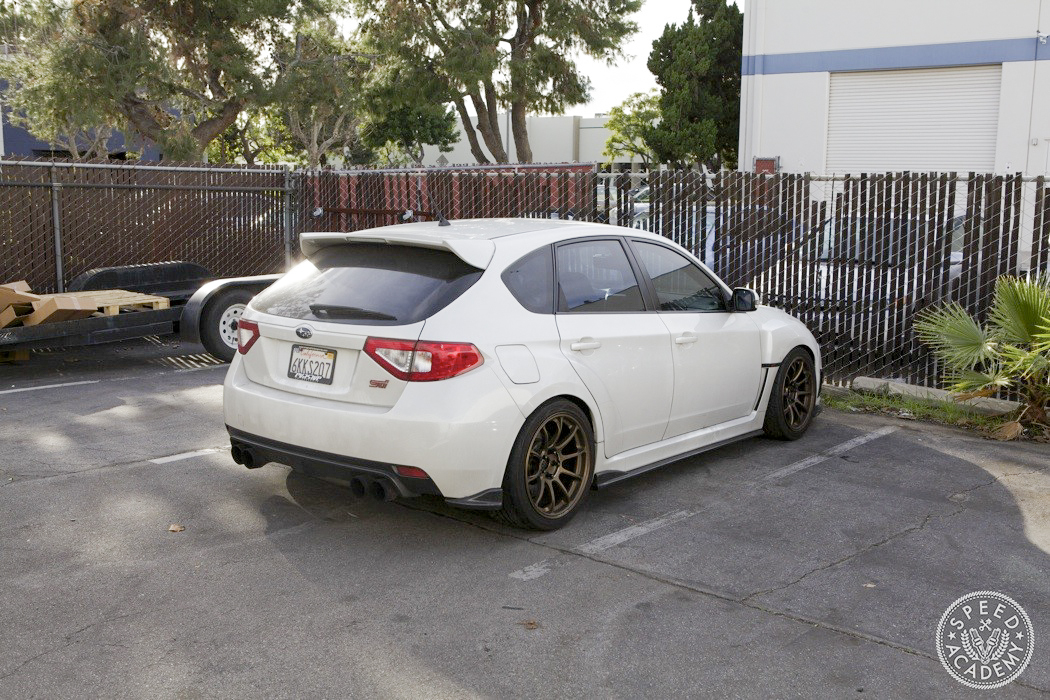 Can I say this is the best hatchback Subaru ever built without pissing off any Subie diehards? Show me a better hatchback then this, I dare you. It's hard not to love the GR-generation STI especially when it's sitting on new Volk Racing ZE40 wheels and has a perfectly matched lip kit to offset the white body color.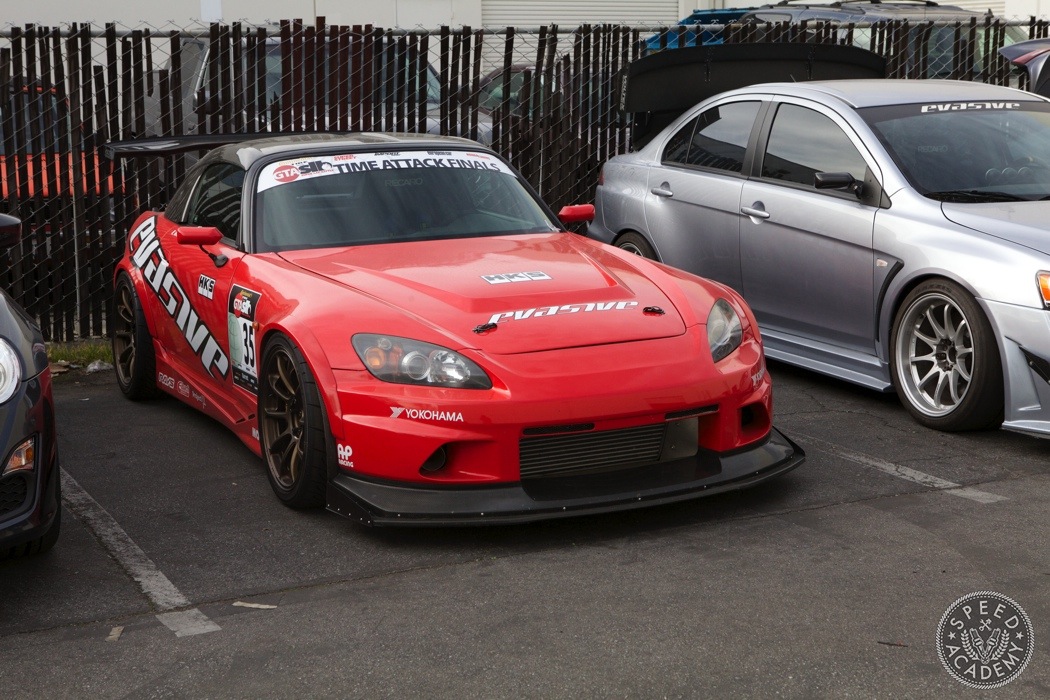 More Volk Racing ZE40 goodness, this time on my favorite S2000 in the country. This, ladies and gentlemen, is how you build a proper Time Attack S2k. Evasive has set some seriously fast lap times, the last being a 1:47.5 at the Global Time Attack / Super Lap Battle Finals at Buttonwillow raceway.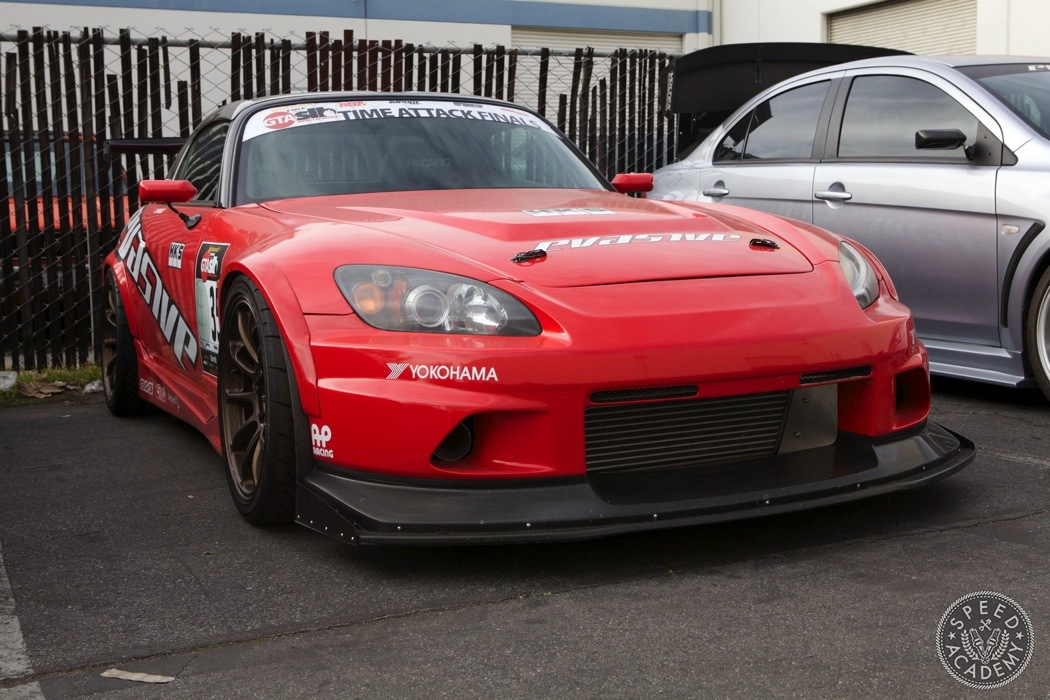 Note the ducting for the intercooler. There are zero gaps and areas that air can flow around the IC. This practice is often omitted by racers and they soon find themselves battling heat issues. If your track car suffers from rising engine temps, start off by properly ducting air to your IC and radiator. It'll help tremendously.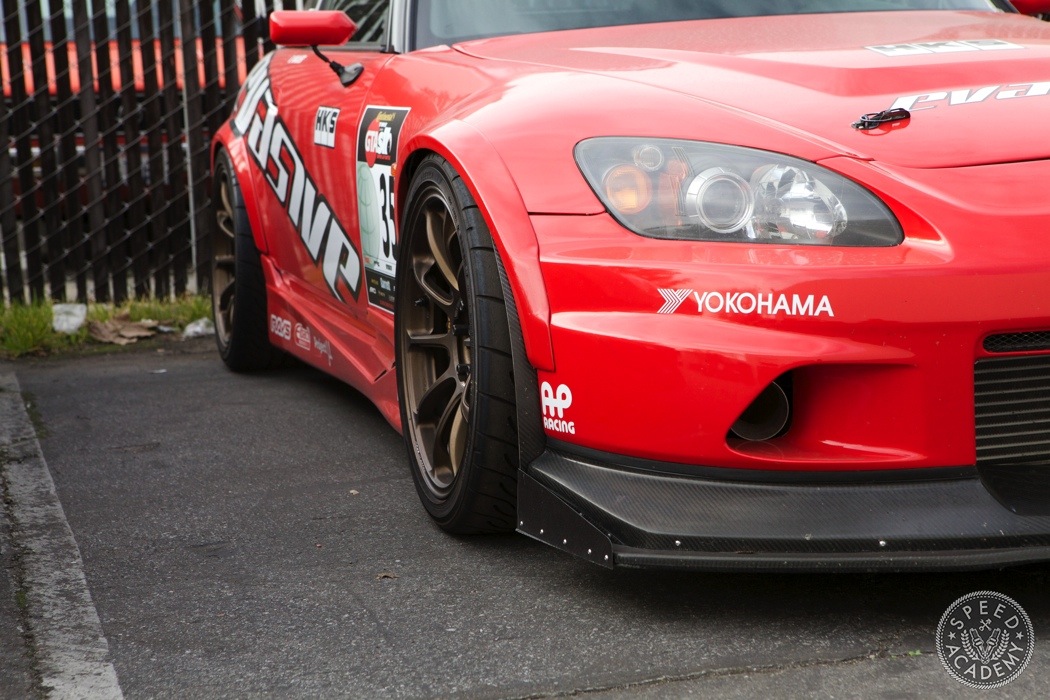 I also wanted to show you the wheel fitment and how low this car tends to sit yet still retains proper suspension geometry and travel for fast lap times. Ready to impress the hard parkers but also ready to click off some hot laps, the best of both worlds has never been done so well.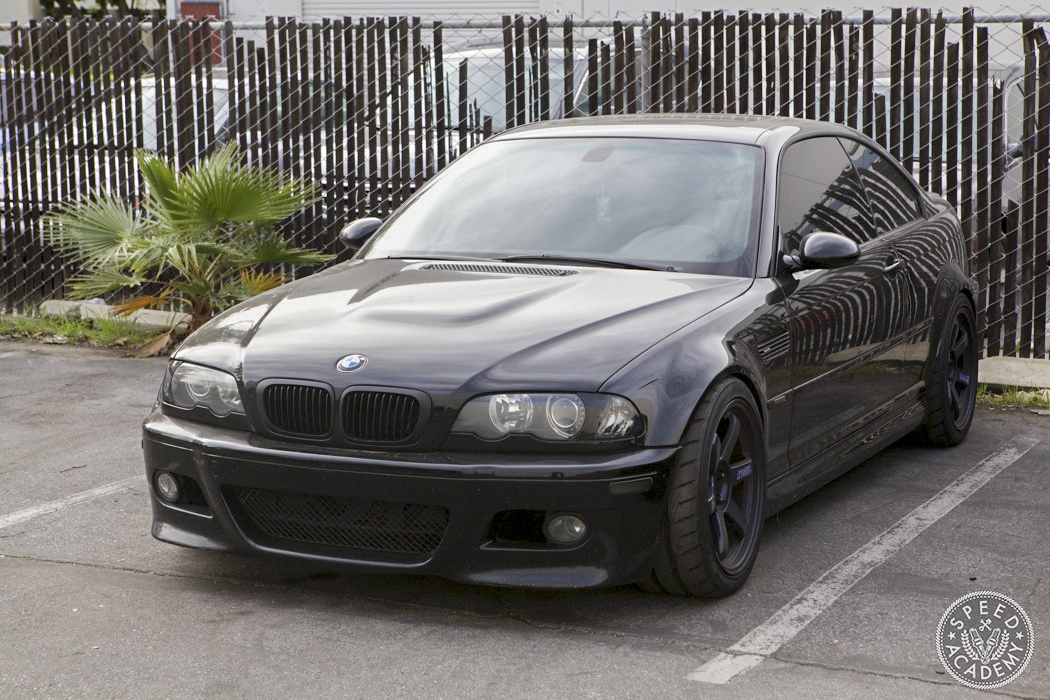 Blue Volk Racing TE37's on a murdered out E46 BMW M3. 'Nuff said.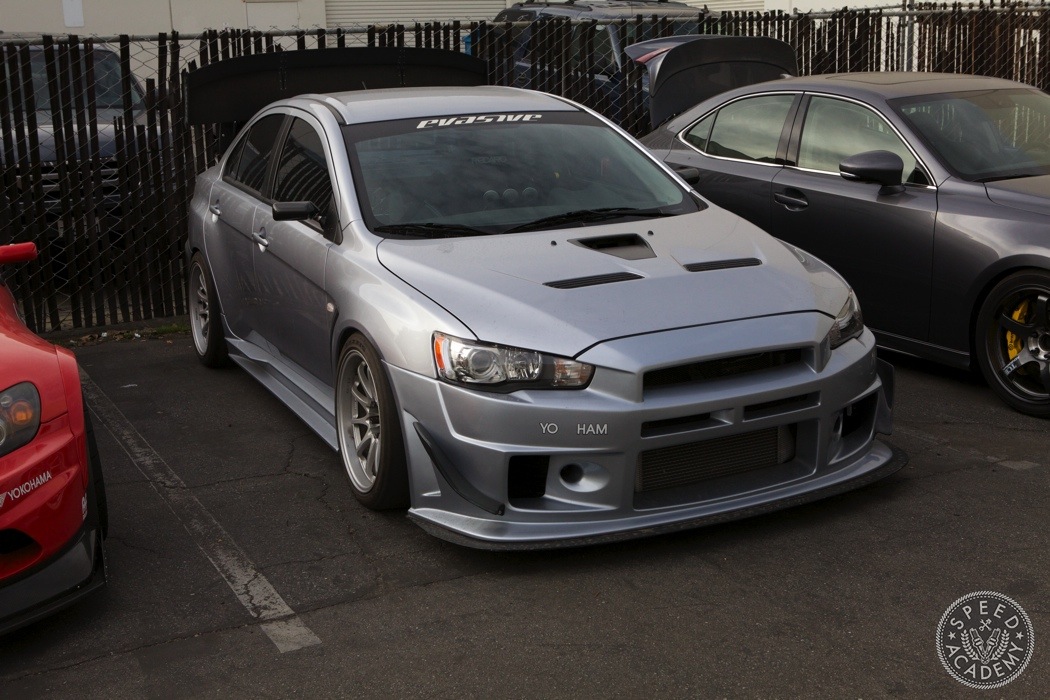 Evolution X with a rare Black Illusion aero kit. I don't think this kit is made anymore but it's definitely got some appeal with those aggressive bumper vents and openings plus check out that side skirt! Are we ready for take off?!
I've left the best for last, well at least my best. From the outside it looks like a somewhat tame 2014 Lexus IS350 with Advan TCIII wheels and massive Brembo GT brakes.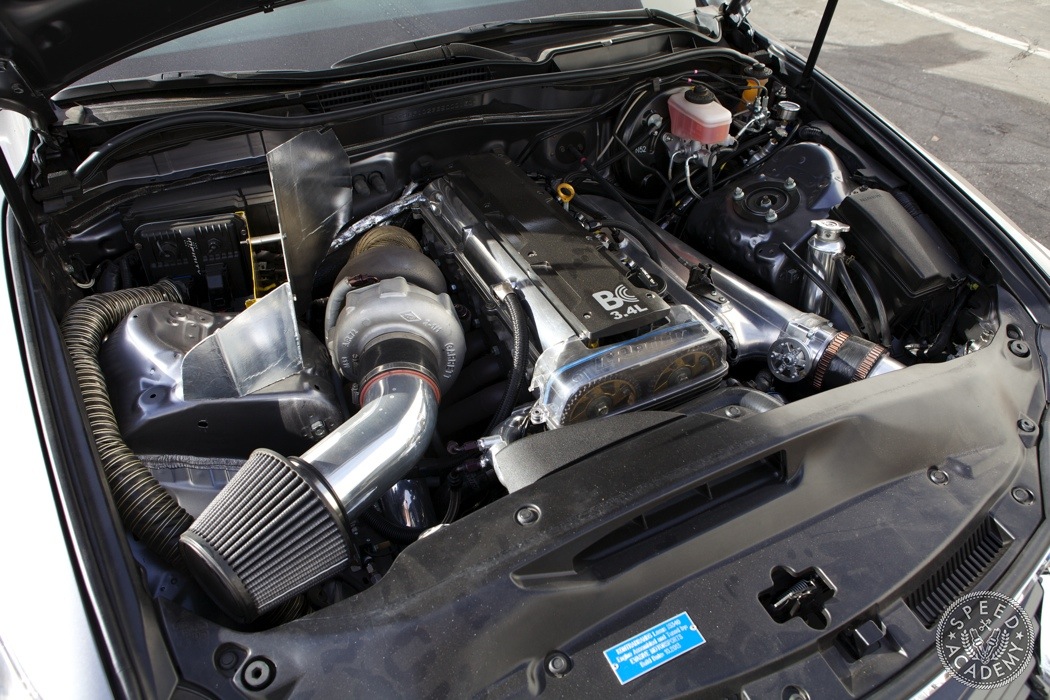 Then you look under the hood and this monster awaits. A 3.4L stroked Toyota 2JZ-GTE engine. There are plenty of 2J swaps in this world but what makes this one special is that it's done in a brand new car that has CANBUS protocol and all the other crazy electronics that new automobiles have today. That's why this swap is so impressive, because it bypasses all the car's electronics and e-nannies for a functional and very driveable swapped Lexus.
It's no slouch either, a Garrett GTX3582R helping to produce 700hp at low boost!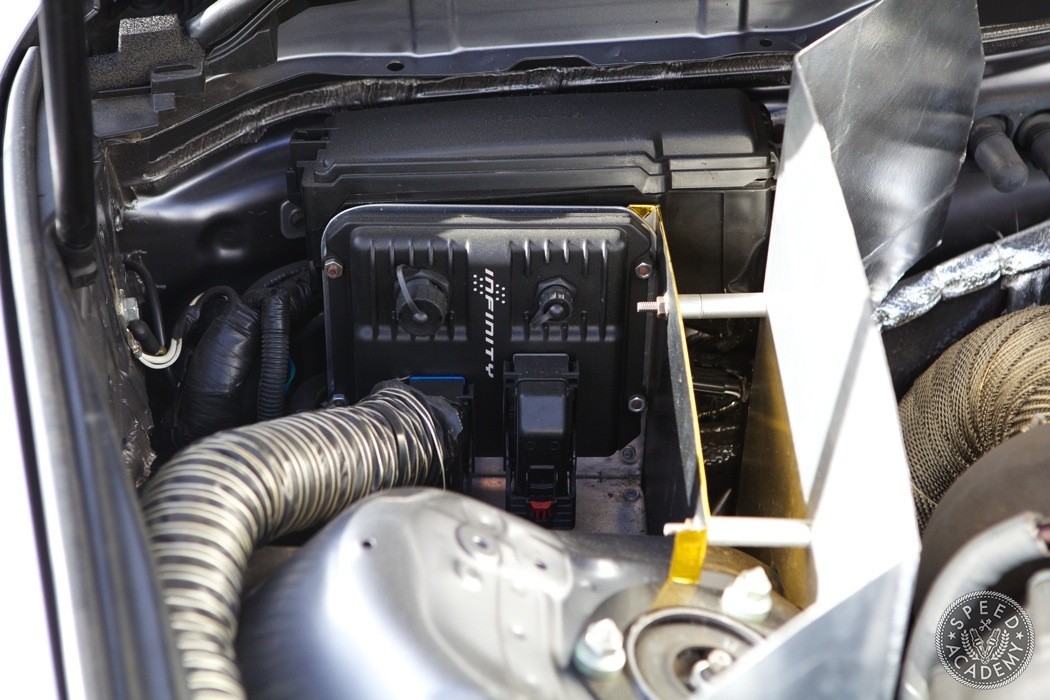 So how do you control and power an engine swap of this magnitude? With an AEM Infinity EMS, of course!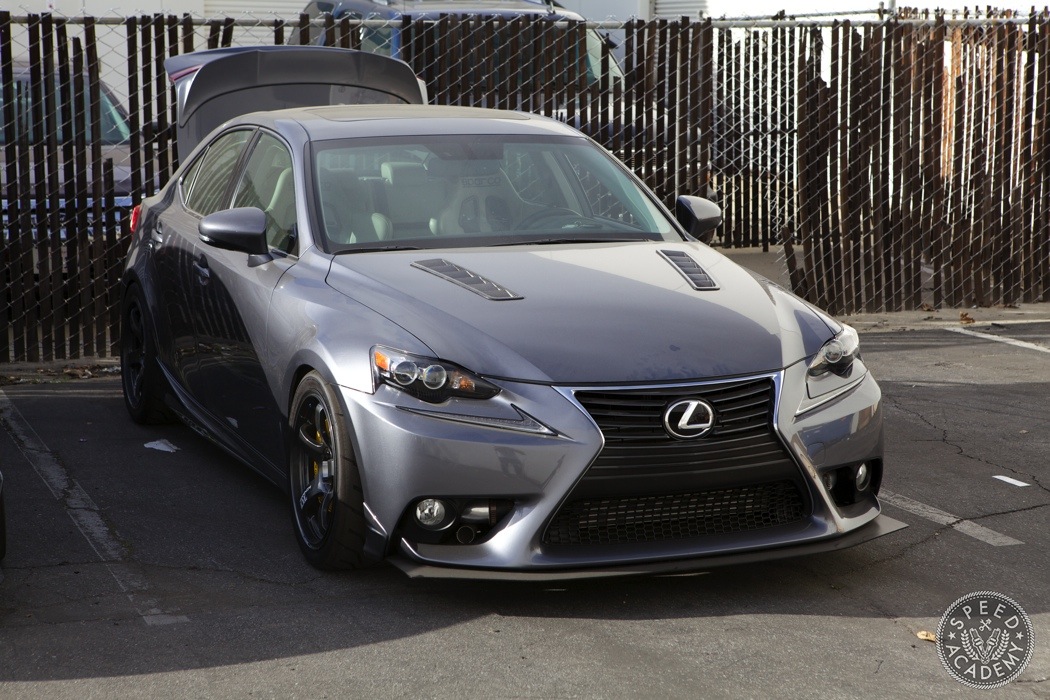 This Lexus 'IS340' is fully functional, having done the Gumball Rally and survived, proving just how robust the 2JZ can be.
That wraps up my tour of Evasive Motorsports. If you're ever in the SoCal area I highly recommend dropping by and checking the place out. Not to mention, if you're in need of parts whether they be uber JDM stuff like Voltex, Ben Sopra or more common hard parts, they're a great source for all things needed to go fast.