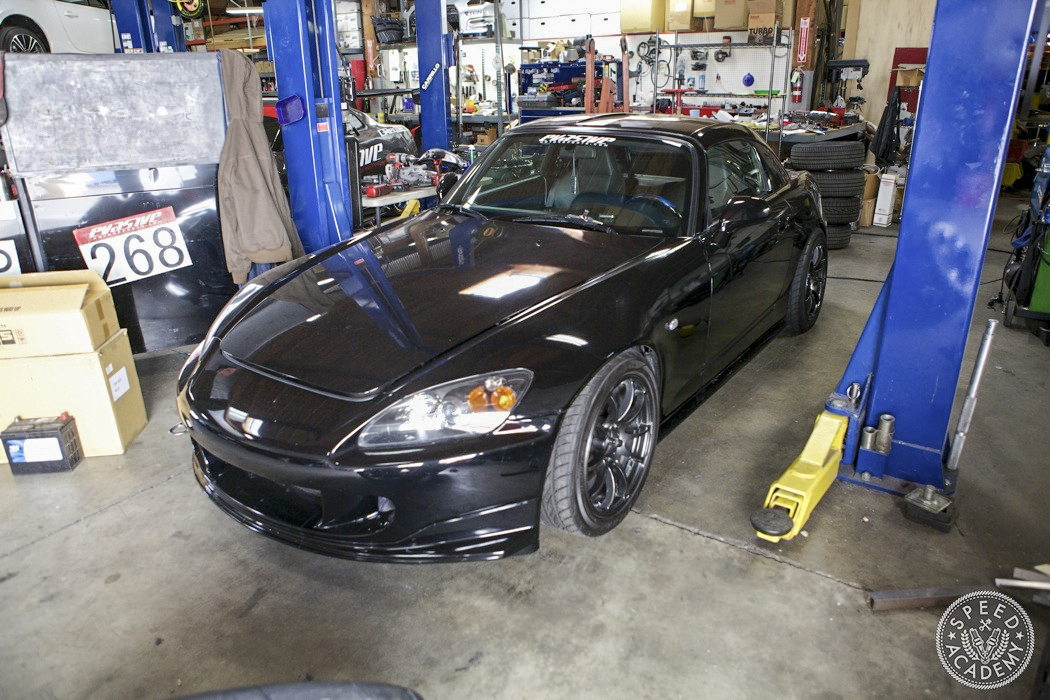 Can you tell that Evasive has a strong foothold in the SoCal S2000 market? Here's another clean example that I wouldn't mind daily driving. Might feel weird driving such a clean example after daily-ing the ASS2000 for a summer, though.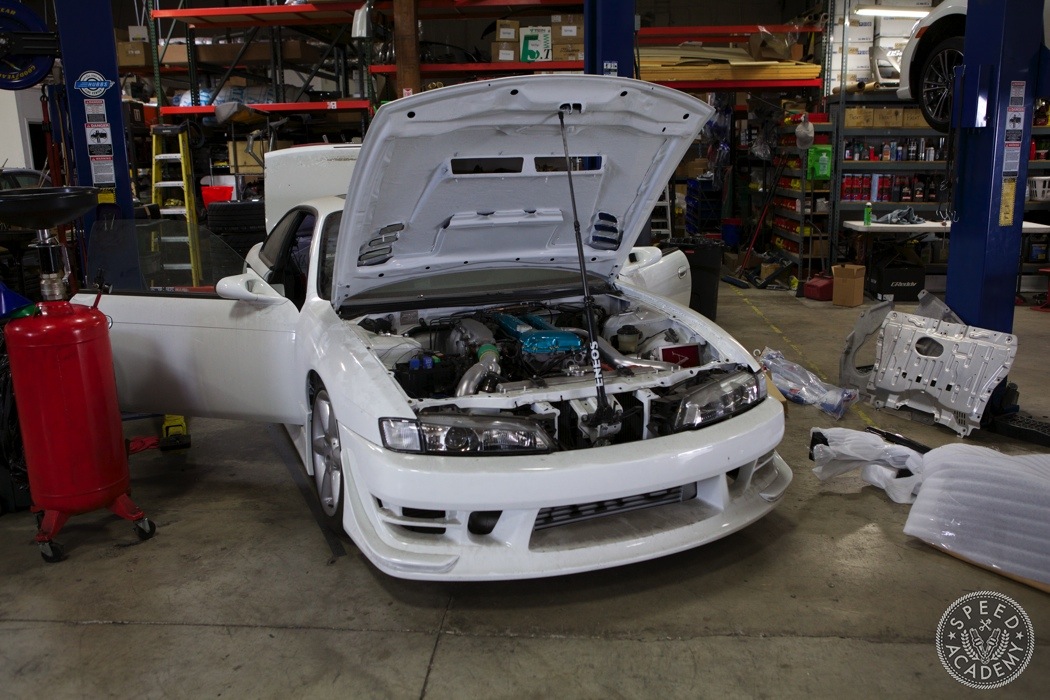 Now for some Nissan 240SX S14 action. This car actually belongs to a colleague and as you can probably tell its been sitting for a while, so Evasive is getting it back into running order. Don't mind the wheels, they're just temporary rollers till the car is back in action.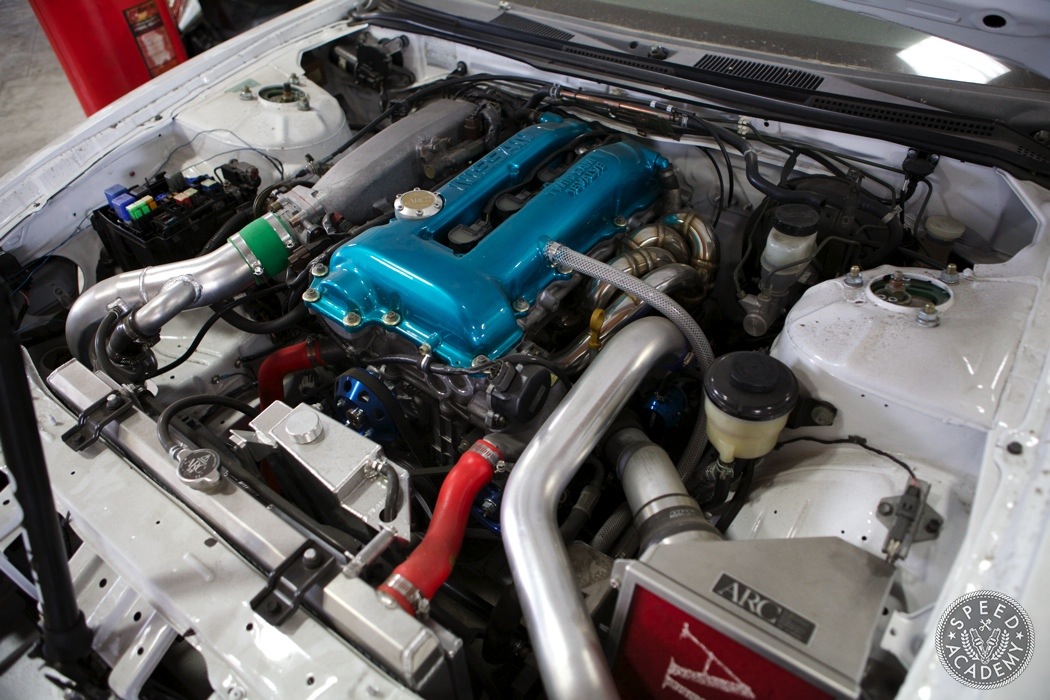 This S14 was built in the mid to late 2000's and has a gang of uber JDM parts that are highly sought after these days.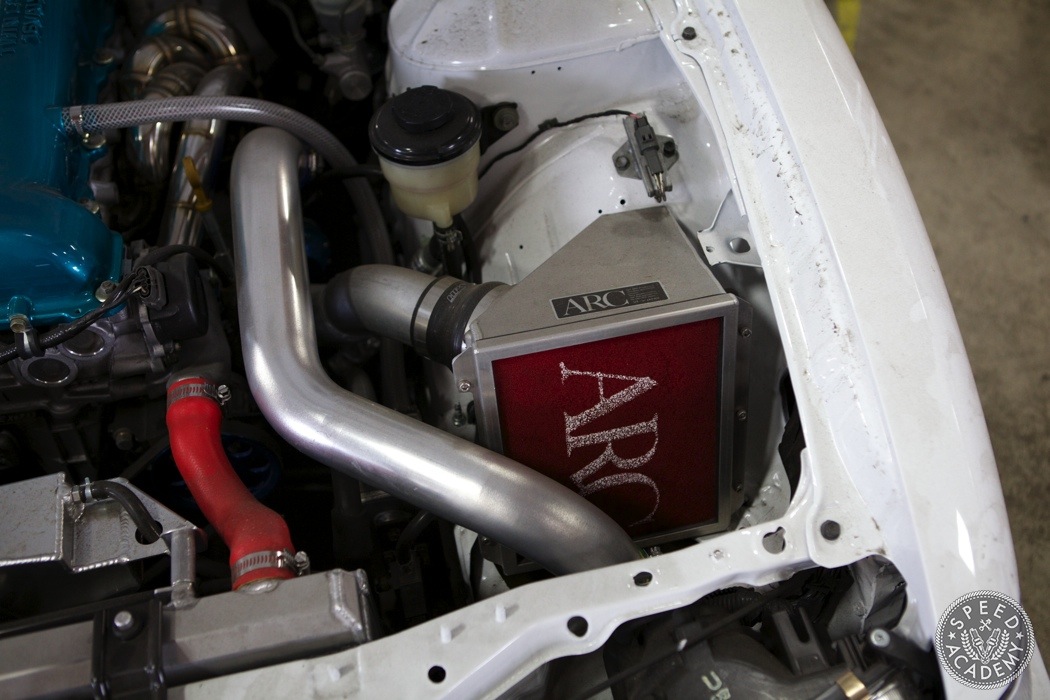 Like the ARC air intake. There are more ARC parts on this car than most enthusiasts will own in their lifetime! Hell, even the rad hoses are ARC!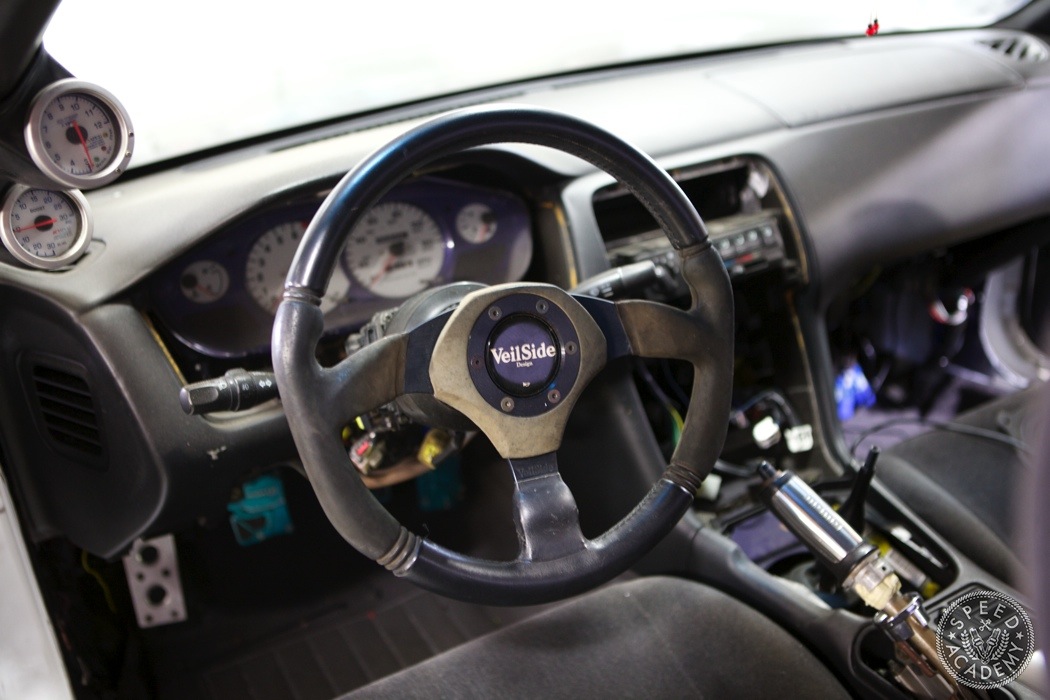 I had to snap a photo of this mad rare Veilside steering wheel. Its seen better days, but I bet it would still command some big dollars from the right collector. And check out those Project Mu pedals lurking underneath the dash.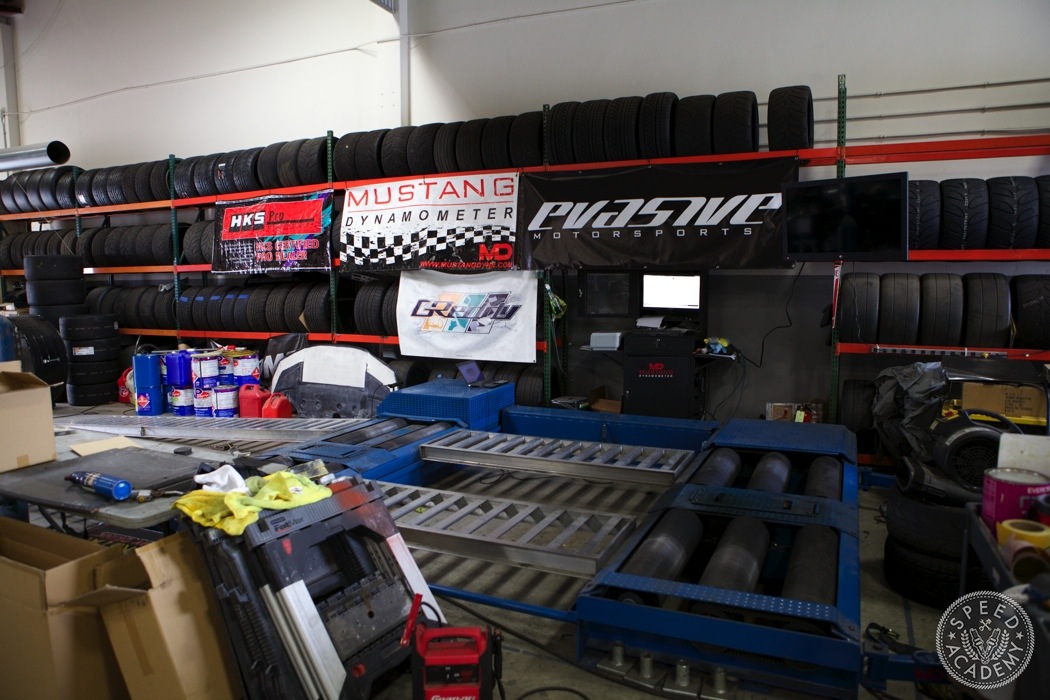 No true tuning shop is complete without a dyno these days. This is a 4-wheel Mustang dyno unit that has seen its fair share of high horsepower action.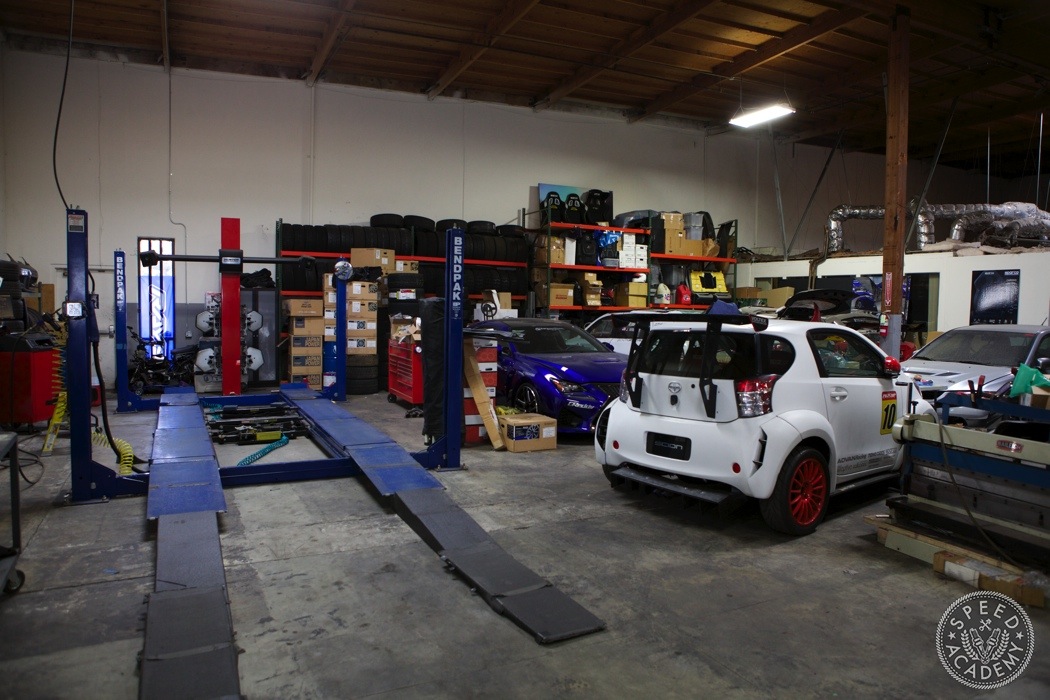 The alignment rack is a top-of-the-line Hunter machine and I simply love how precise and easy it is to work with. I've watched all my cars get aligned and the display shows exactly what is going on with camber, toe and caster.
You'll also notice some cars tucked away in the corner there. Those are just a few of the SEMA project cars Evasive has built or helped build.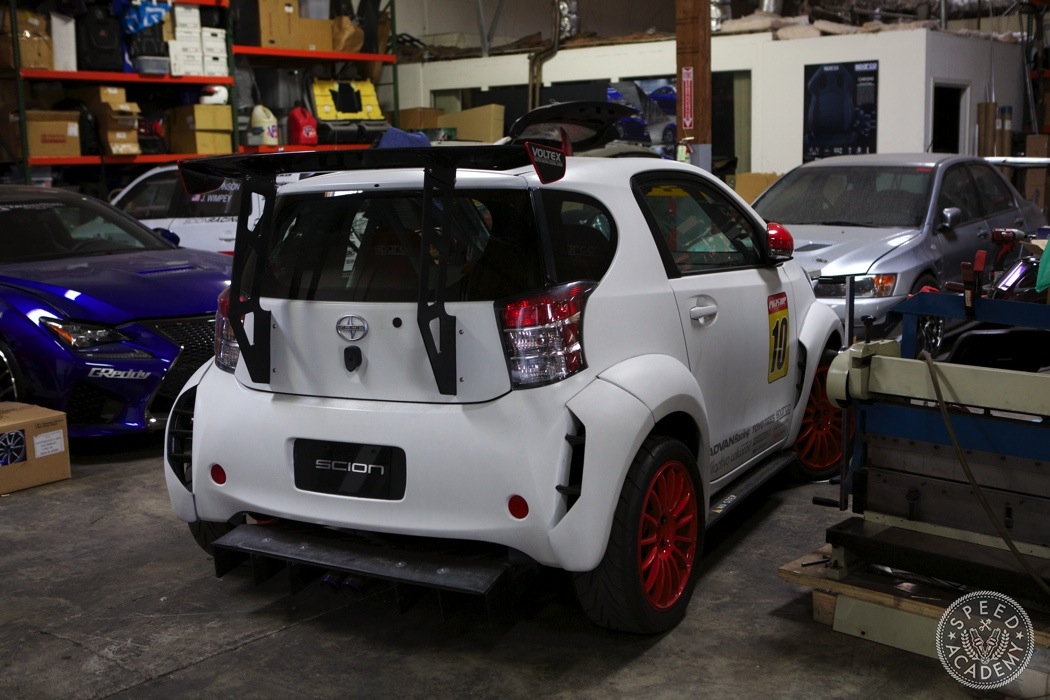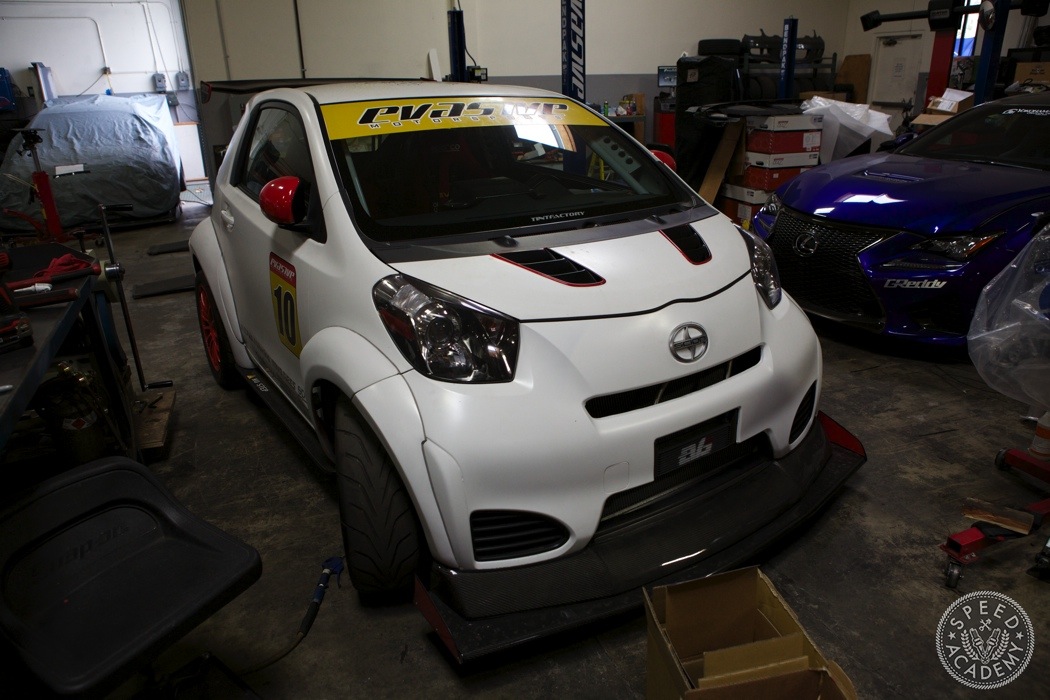 Isn't this by far the coolest Scion iQ in existence? It's received the full Evasive track-spec treatment and was displayed at the 2012 SEMA show.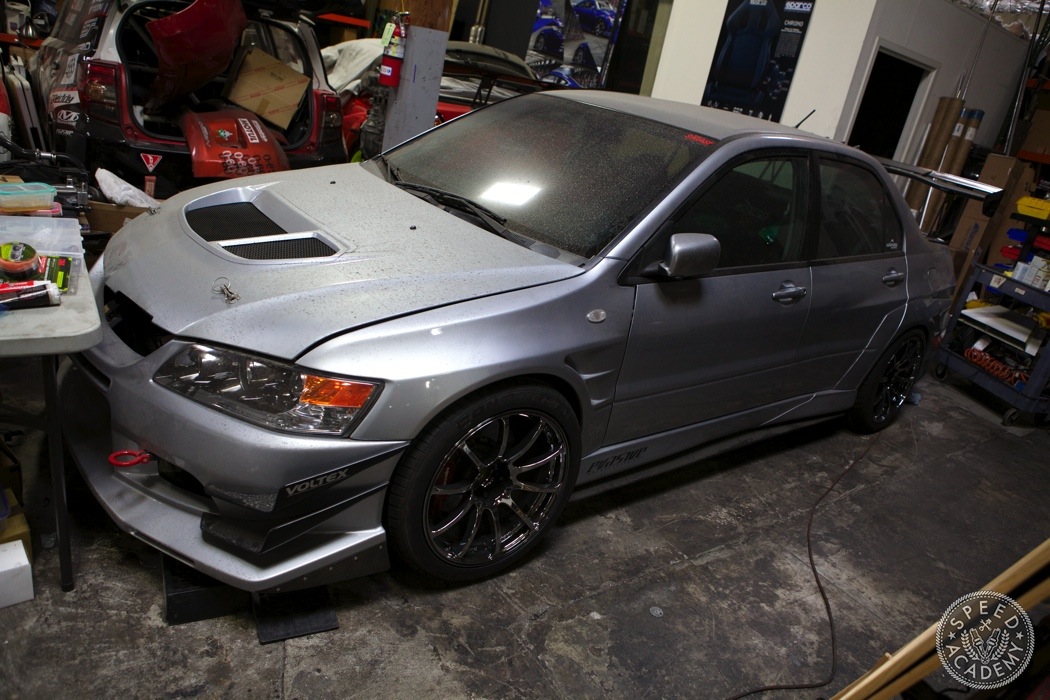 Despite the thick layer of dust on this Evo, it's owner, Philip Chase, is working on a new stroker engine so I suspect it'll be back in action soon. Am I the only one that thinks this generation of Evo could be the greatest? Don't get me wrong, the Evo VI is a car that I constantly pine for, but the VIII and IX are much more refined while still having all the raw characteristics that we've come to love in an Evo.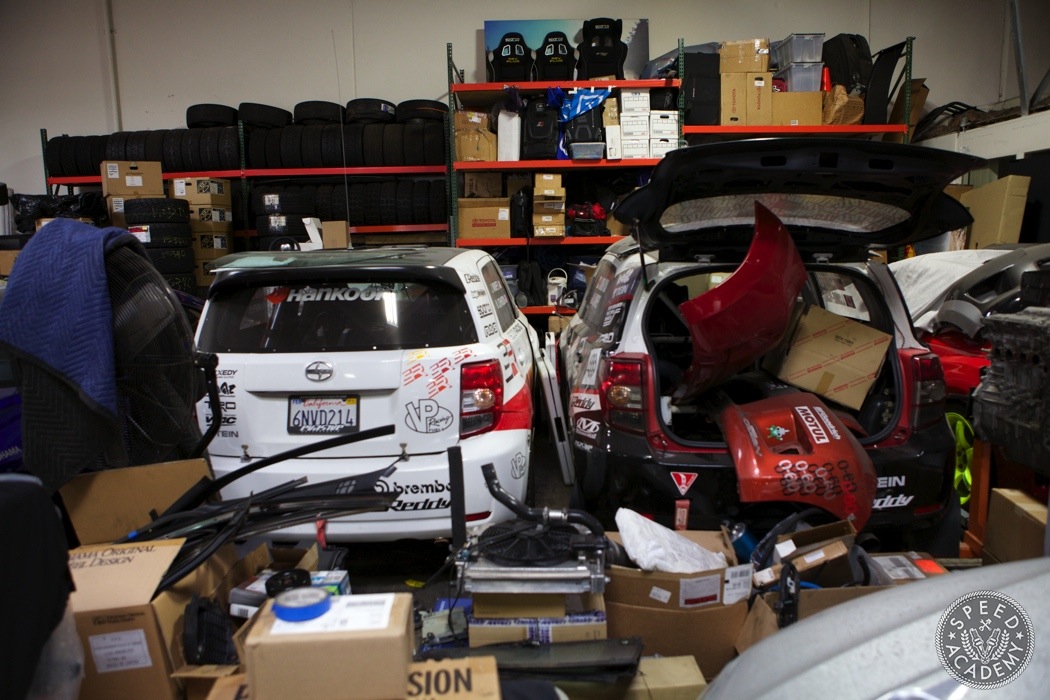 Just a bunch of stickered up Scion xA's right? Wrong! Those are purpose-built rally machines that competed on the Rally America circuit and actually placed quite well in their classes. I think the team took home multiple 2nd place championship finishes.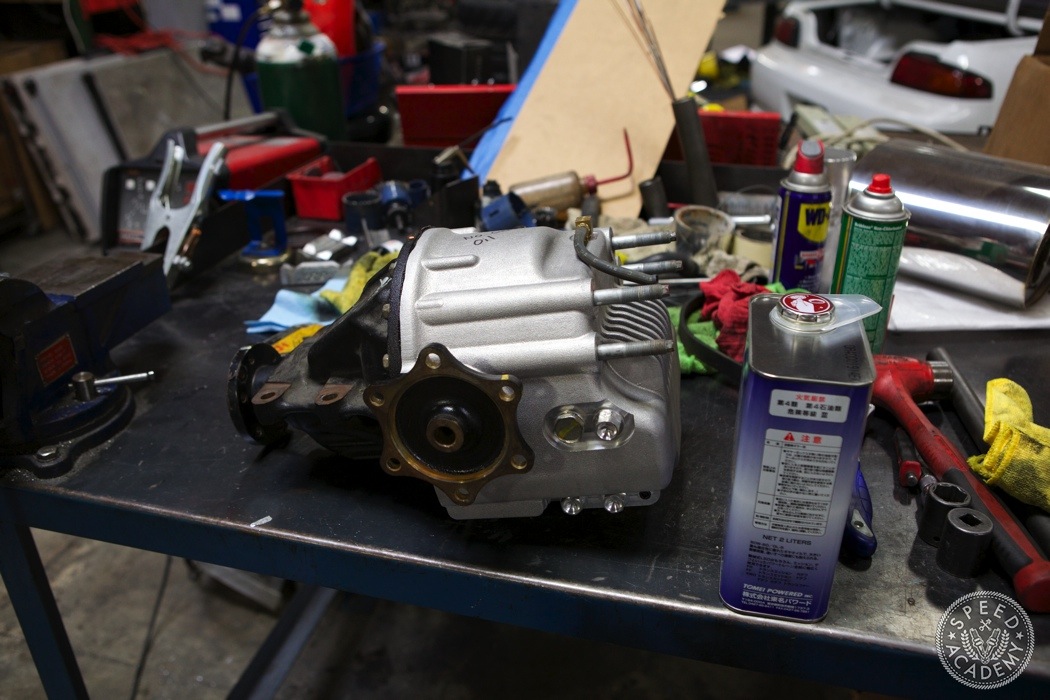 This particular differential caught my eye because it had a very familiar looking aftermarket cover on it.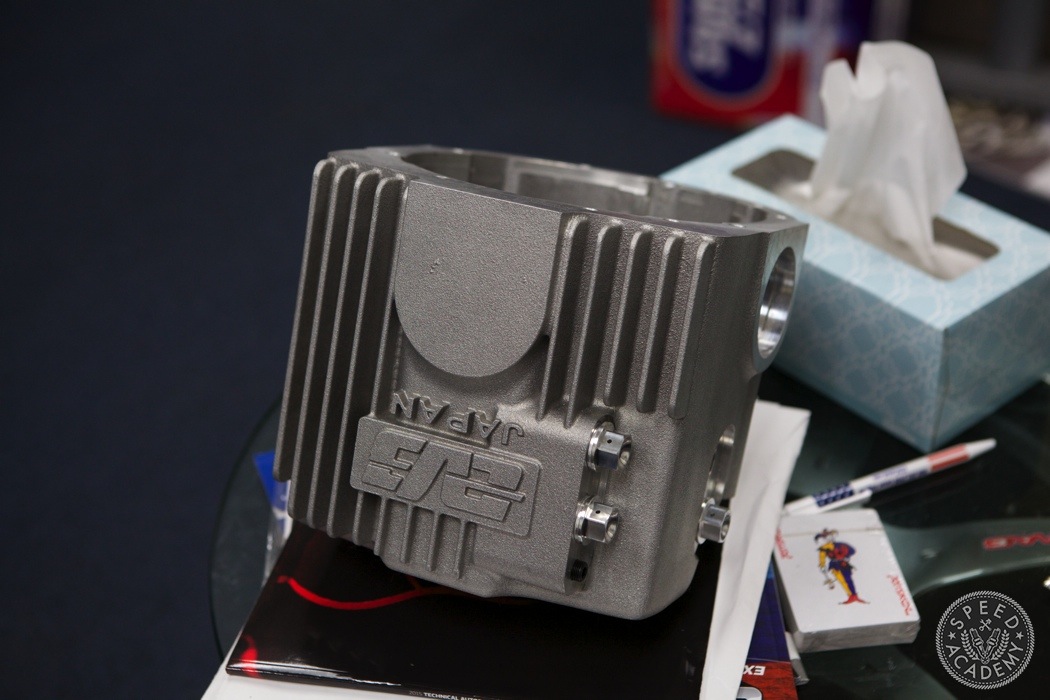 It's Evasive's own EVS S2000 large capacity differential cover and it increases oil capacity to 2.3L over the standard 0.9L. This diff cover should be on any S2000 owners must-have list if they plan to track the car seriously. This one in the photo is actually mine, I purchased it for our Project ASS2000 and stuffed that sucker in my carry-on luggage!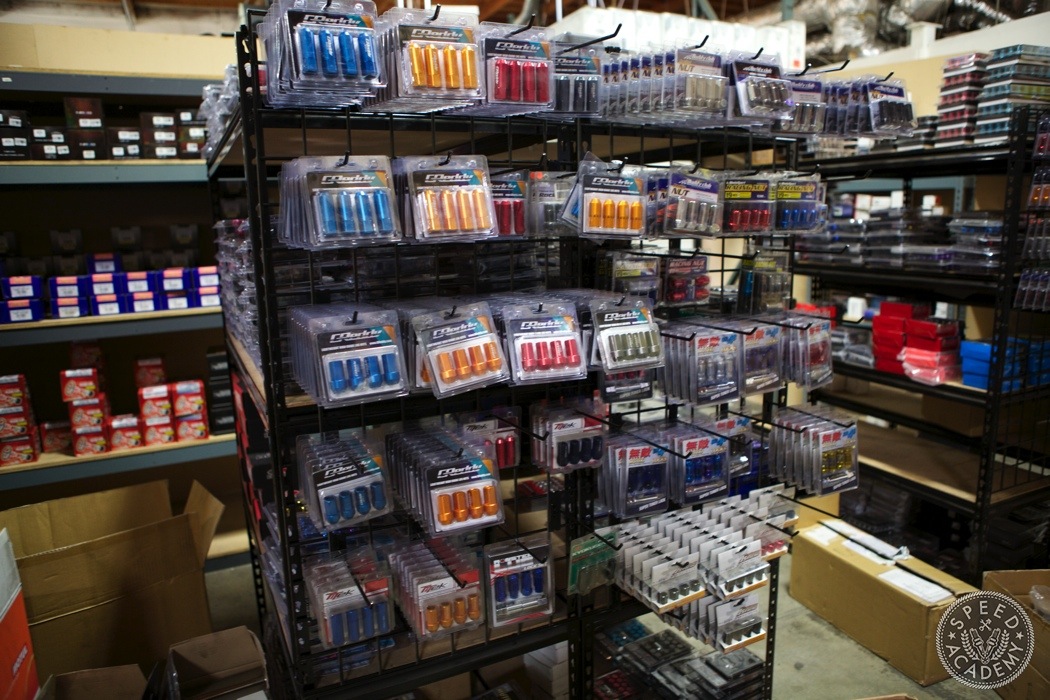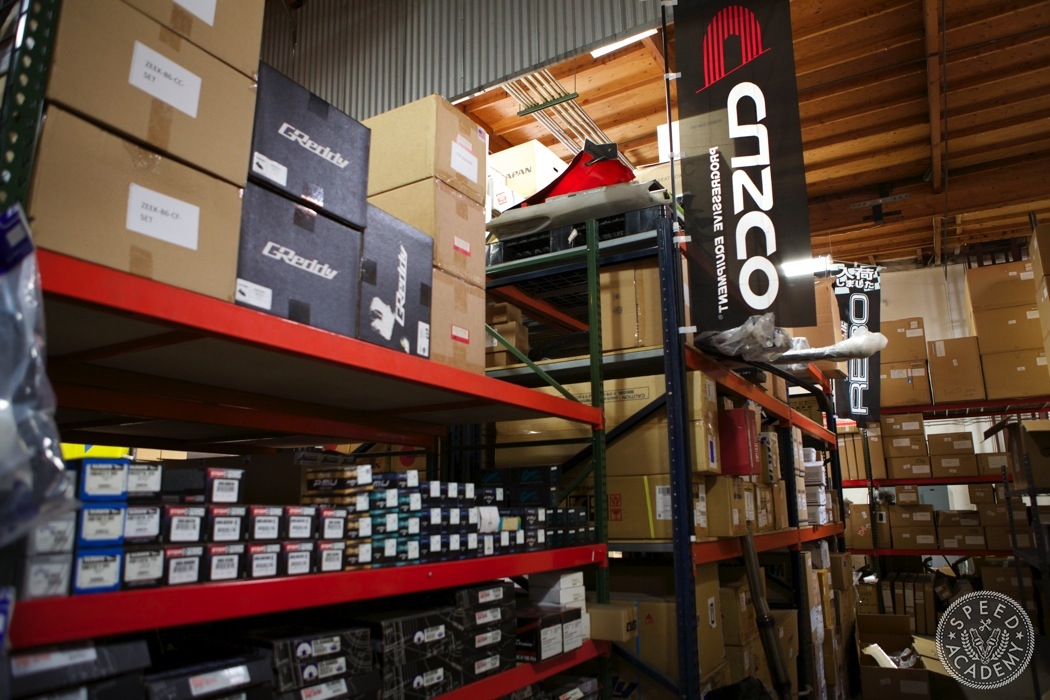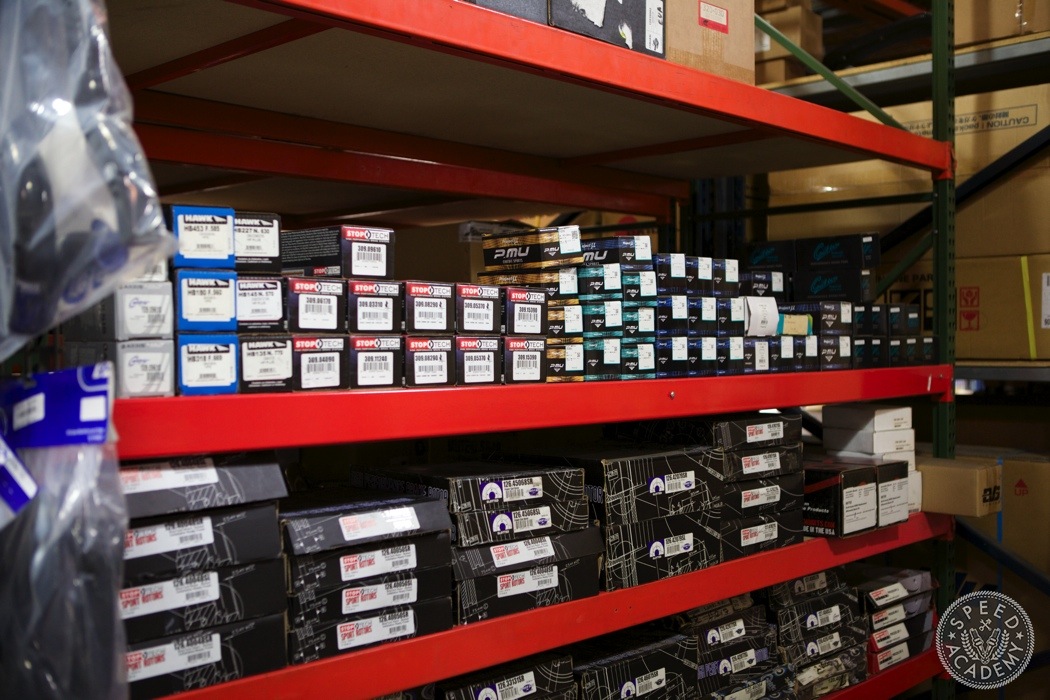 I was actually tempted to buy a lot more other go-fast parts since Evasive has so much in stock, but with my limited luggage space I had to resist the urge.