I've owned quite a few project cars but the one that stands out the most was arguably the most beat up one with the least amount of power; the Acura Integra. For purists its FWD configuration is considered wrong wheel drive and even though I agree with that statement to a certain degree, some of my fondest track memories are in the Integra. Its simplicity, raw form, and ease to drive at the limit make it on of the funnest cars you can track on a budget. For anyone getting into racing or performance driving then there's nothing better than a modified Honda.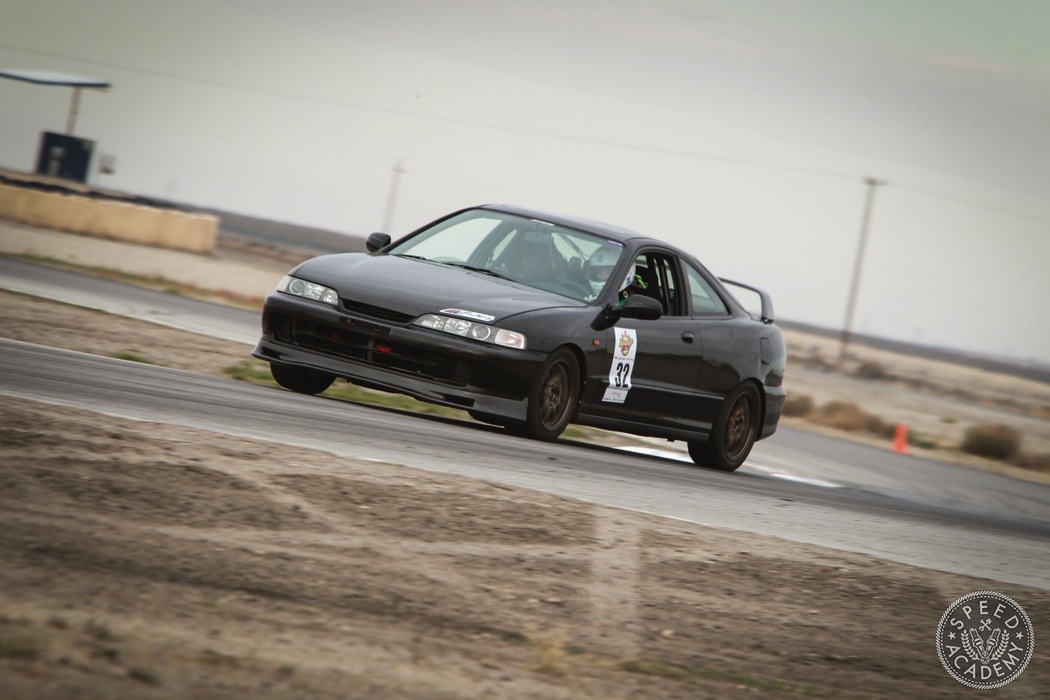 One of the main advantages the Integra and Civic have over other platforms is the mass availability of OEM and aftermarket performance parts allowing you to modify the car to suit your tastes and needs. And one of the best bang for the buck modifications that can be done is a K-Swap. For me, there's no better engine to shoehorn into an older Integra or Civic then a K20 or K24. It's power potential is practically limitless ( your funds will be the limiting factor ) while it's reliability is amongst the best.
My K20A gave me zero problems from the day I swapped it to the 30+ track days and countless road trips ( including 2 cross country treks) it was put through. I will say though, the key to a reliabile K-Series is to keep it internally stock. Add all the bolt-ons you please but keep that OEM rotating assembly intact and you'll be a happy camper.
So where do we start? I assume you've got yourself a good swap chassis candidate, in my case I was working with a 1999 Acura GS-R that was a theft recovery so it was missing its B18C and had an LS lump, B18B engine swapped in. Even the more reason to go K-swap!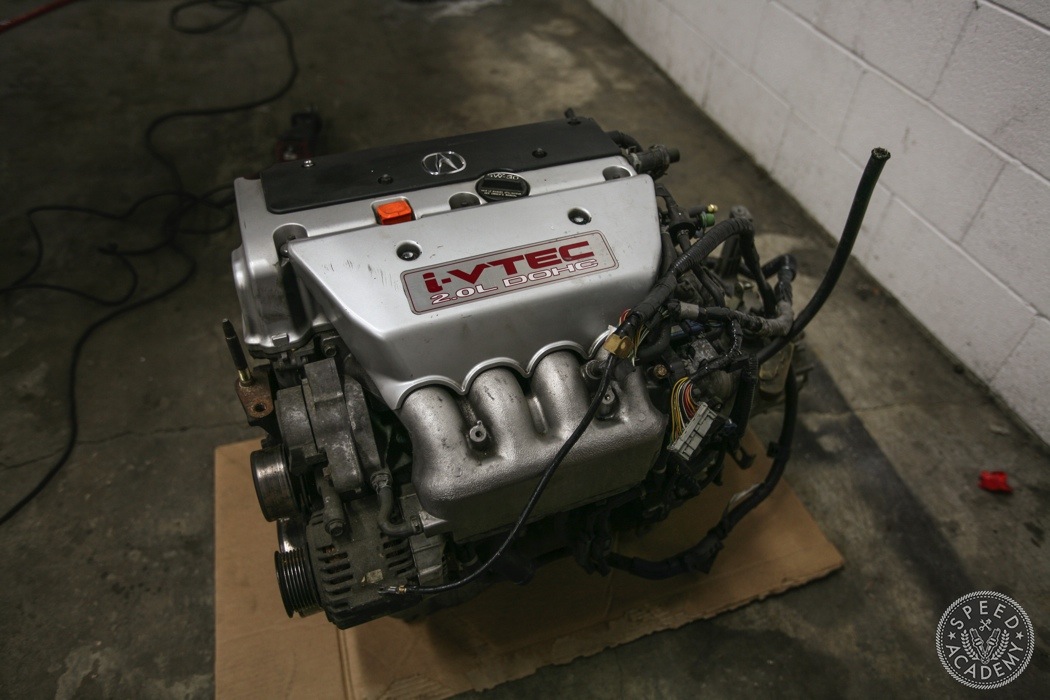 You'll need to source yourself an engine, whether it be any series of K-engines; K20A2, K20Z1, K20Z3; K24A1, K24Z1, etc. There are many variations and what vehicles they come out of.  Honda Tuning has a great article documenting each and every K-series engine.
The mill you see in the photo above is a K20A2 from an '03 Acura RSX Type-S. I decided to go with the K20 over the K24 since I wanted the extra revs for the track versus more torque that the K24 provides. It's by no means the better choice but the appeal of a higher revving engine is what sold it for me. You can't argue with a motorsports like 8200rpm redline from the factory.
The engine and trans (plus harness and ecu, etc.) can be sourced as packages from wrecking yards or local JDM engine dealers. If you have the money my recommendation is to buy the JDM K20A Type-R setup as it has slightly higher compression, better intake manifold and valvetrain not to mention an LSD equipped transmission making it the best drop-in and drive solution.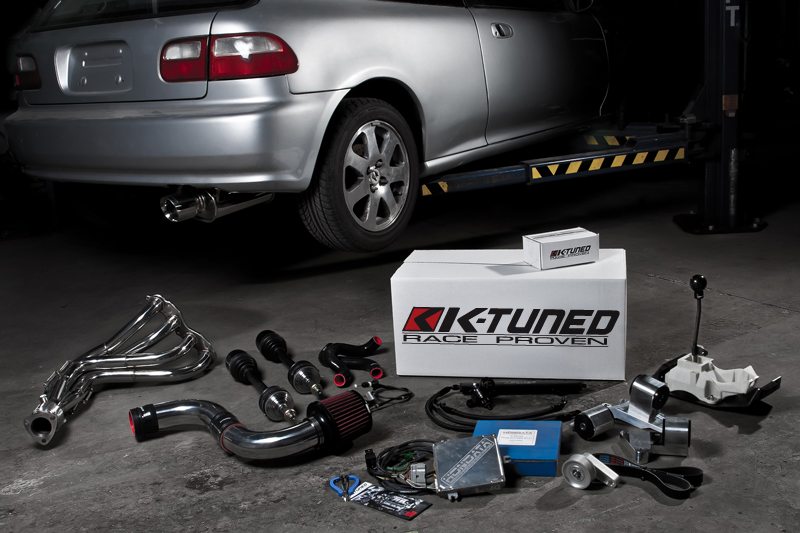 As for the swap parts needed to make this an easy and seamless job, there are quite a few options available today. Back in 2008 when I did this swap there weren't as many K-swap specific parts available but thanks to the likes of K-Tuned and Hybrid Racing and their dedicated development to K-swaps the task at hand is easier than ever. Plus we can't overlook Hasport, the OGs of the Honda swap scene including K motors into everything from Civics and Integras to Preludes and S2000s.
These days, you can literally buy different levels of K-Tuned K-Swap packages that include all the necessary parts and electronic hardware for a bolt-on swap.
However, for the sake of this guide, I'm still going to outline the parts that I used to perform my swap. Be aware though there may be newer or different versions available since as I said, my K20 swap was performed over 7 years ago. Let's get started!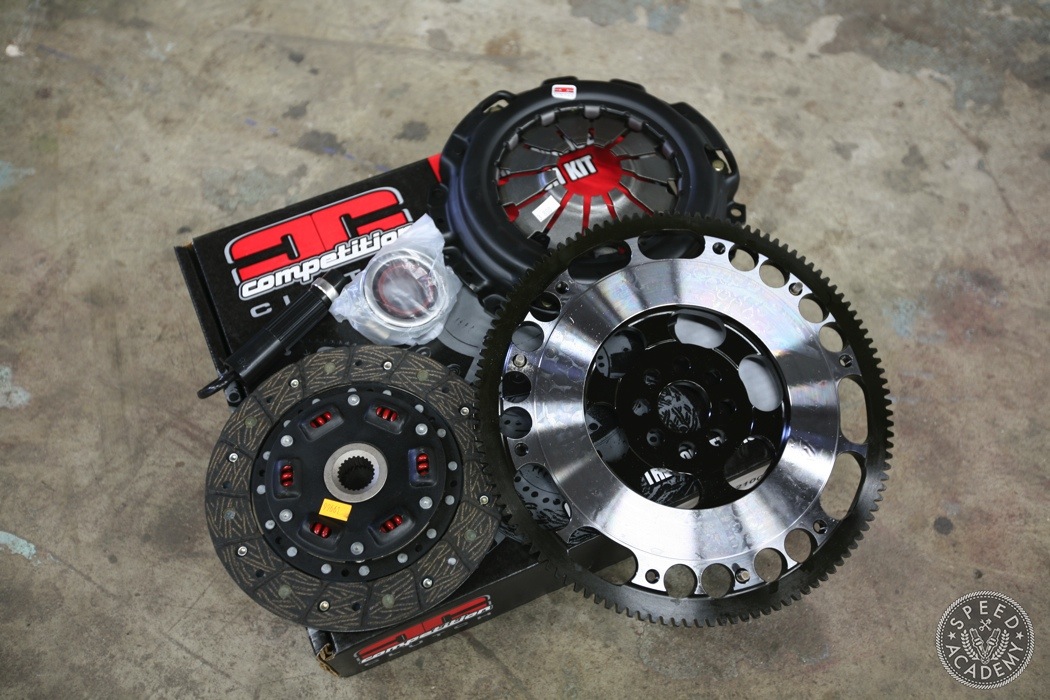 Odds are the engine that you've purchased has a stock clutch and who knows the kind of condition it's in. Do you want to find out it's slipping after completing the swap? Hell no! So do yourself a favor and spend some of your budget on a new setup and replace it out while it's easy to access. I went with a Competition Clutch Stage 2 clutch and lightweight flywheel to free up some weight and get that K20 to rev even more quickly. Since I still wanted a streetable clutch the full faced disc that Comp Clutch uses retains very stock-like and civil engagement while increasing clamp load to hold a stout 200ft-lbs. Plenty good for most naturally aspirated setups.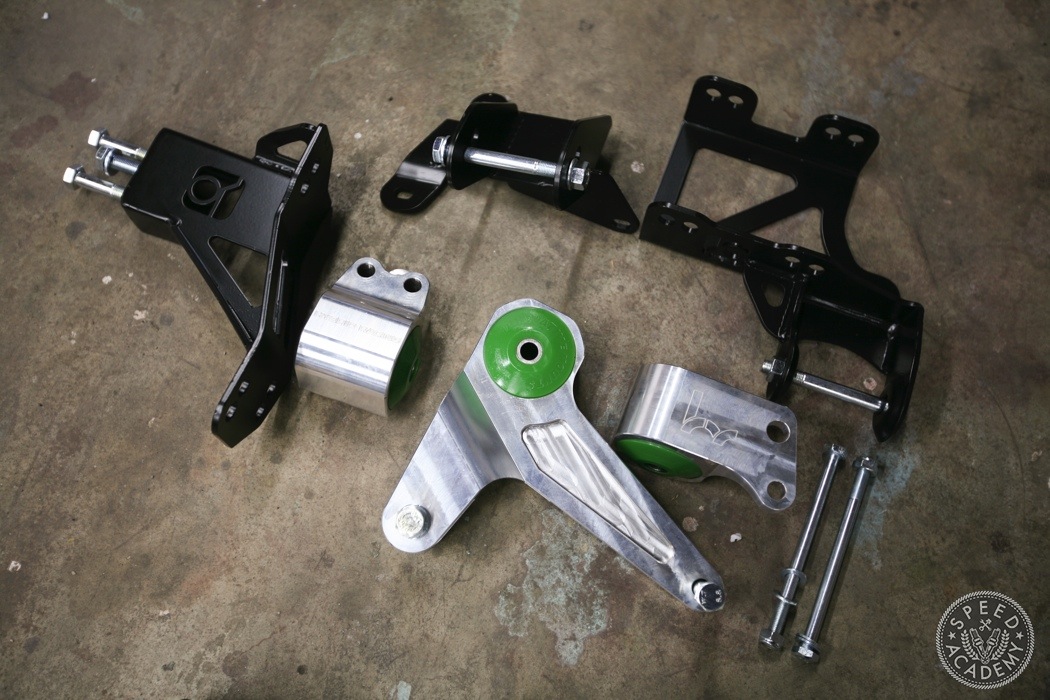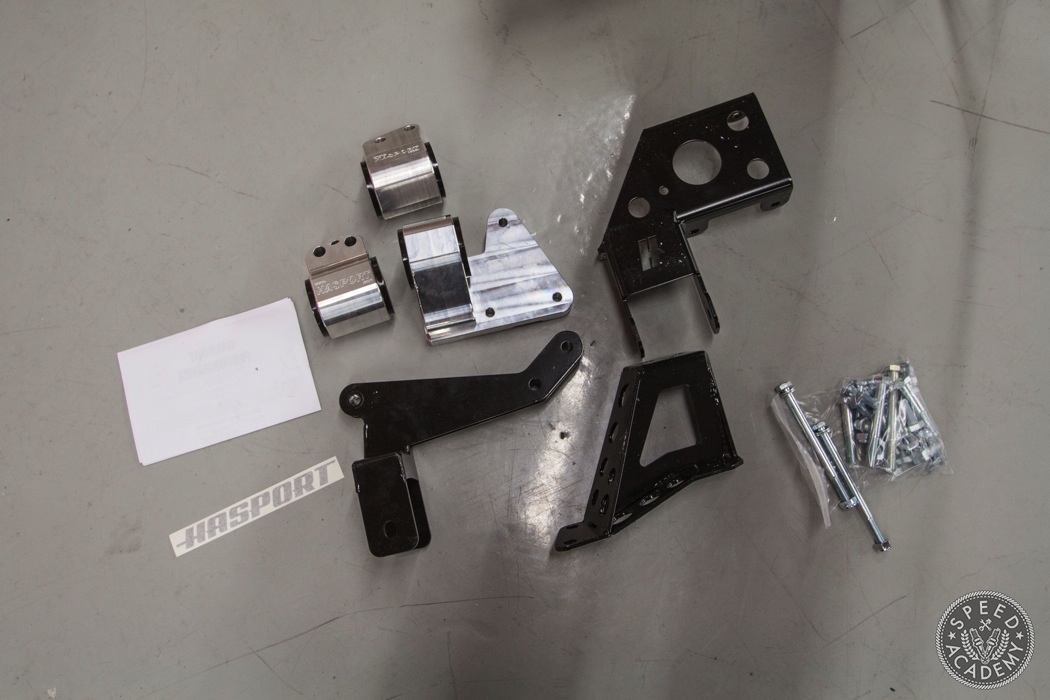 When I originally did this swap I installed Hybrid Racing engine mounts but after several track days I suffered some drive axle issues so I swapped them out to Hasport mounts that alleviated the issue. Odds are you'll have no problems with either so the decision is yours.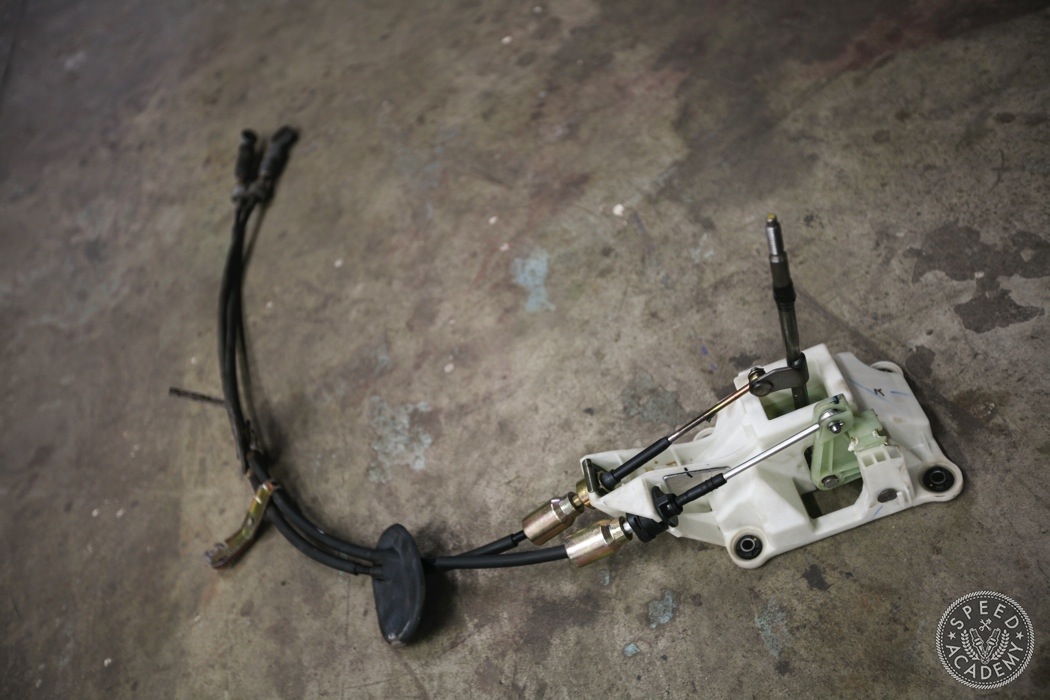 One of the other key components to the swap is the shifter and linkage. You can choose to use the OEM RSX unit but if your engine/trans didn't come with it the other solution is to gett an aftermarket one.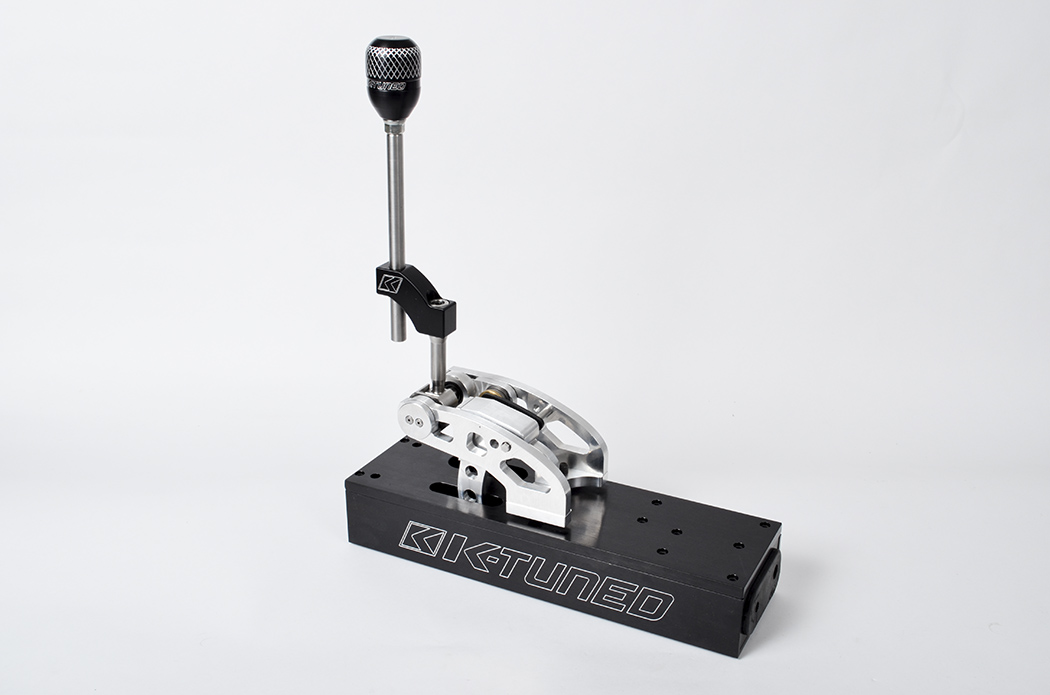 There are a few big advantages to using K-Tuned's shifter over the OEM one but I'll touch on that later. If you're looking to do a lot of racing then the Race-Spec shifter might be a better option.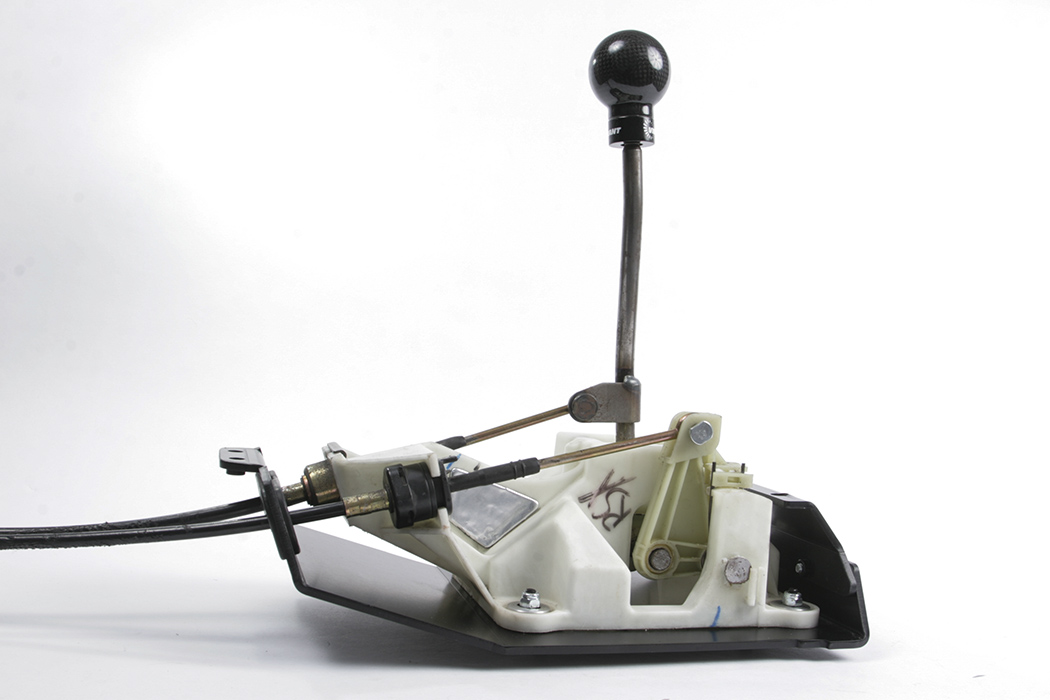 If you're sticking with the stock RSX shifter then a mounting kit is an affordable and easy solution.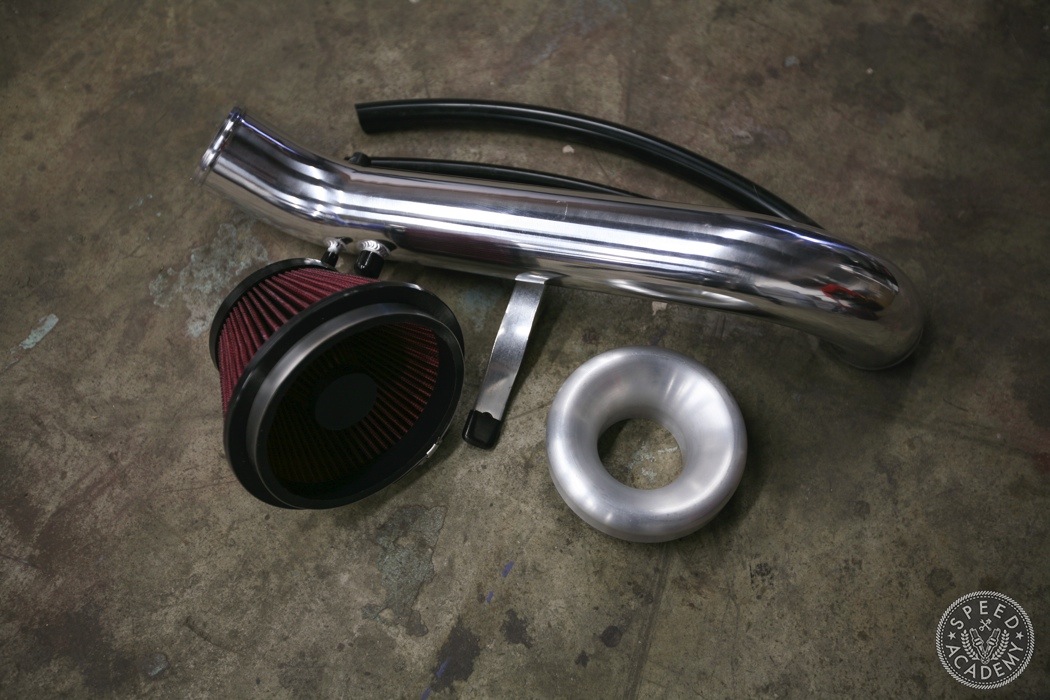 This is a short-air version of K-Tuned's intake, they now offer a newer Universal K-Swap Cold Air Intake which you'll need for the swap.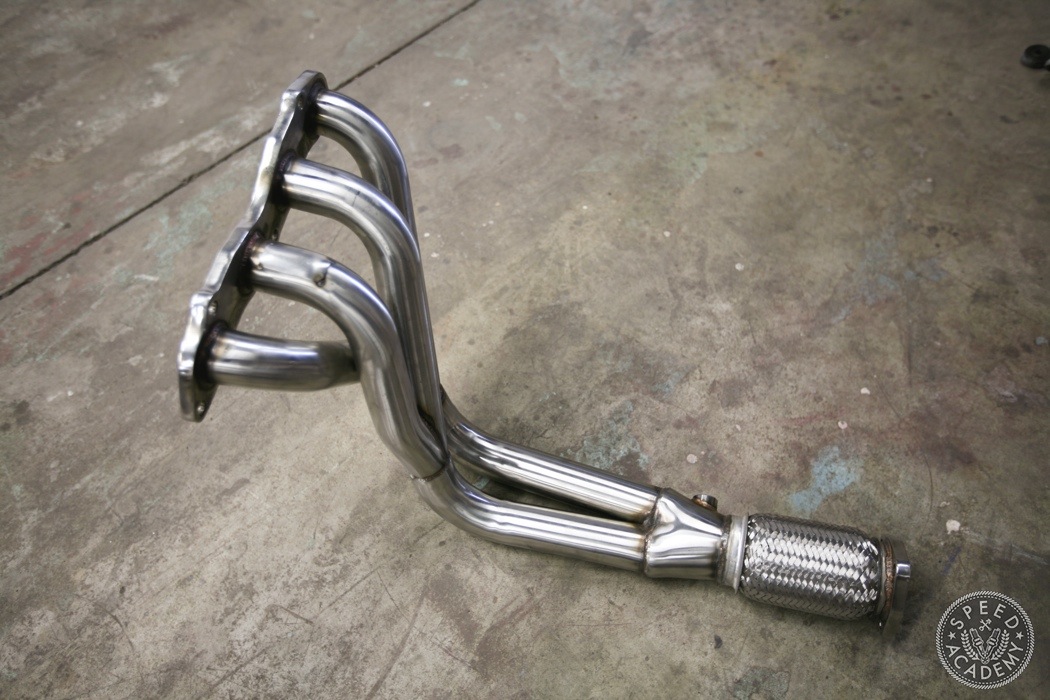 Headers are another one-off part specifically designed to work with the K-swap. There's no re-using the stock RSX header, instead I picked up this one from K-Tuned that not only fit well but aids in exhaust flow and helps free up some ponies.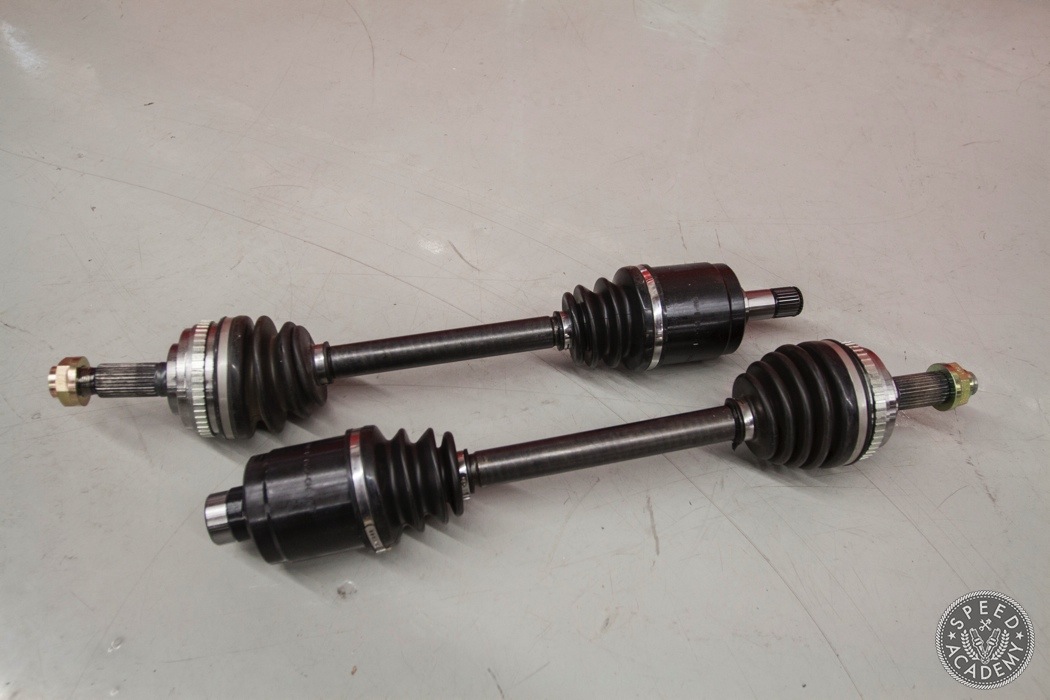 Because you'll be mating K-series inner drive stubs to the outer DC chassis hubs a set of Hasport K-Series swap axles are a must. Or you can build your own using your B-series outer CVs and K-series inner CVs and shafts, but you'll need to swap the shaft from the driver's side to the passenger side and vice versa for correct lengths.