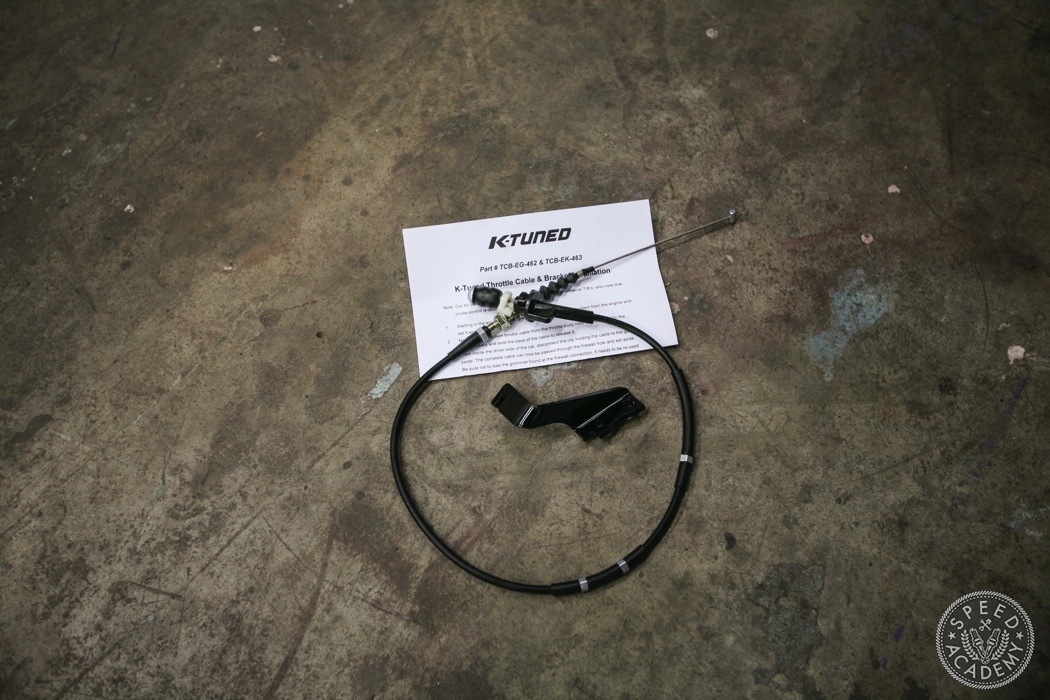 That B-series throttle cable is now obsolete so K-Tuned sells a convenient bolt-in throttle cable and bracket.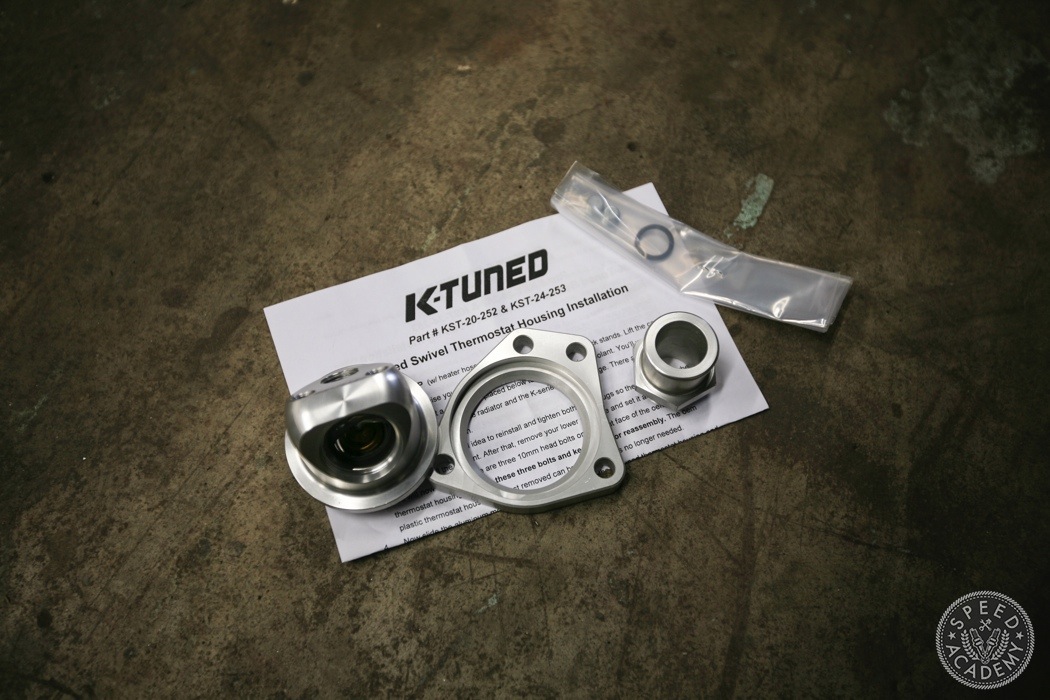 The lower rad hose doesn't always line up with the radiator so the K-Tuned Swivel Thermostat Housing is the perfect solution. It also has provisions to mount sensors in it.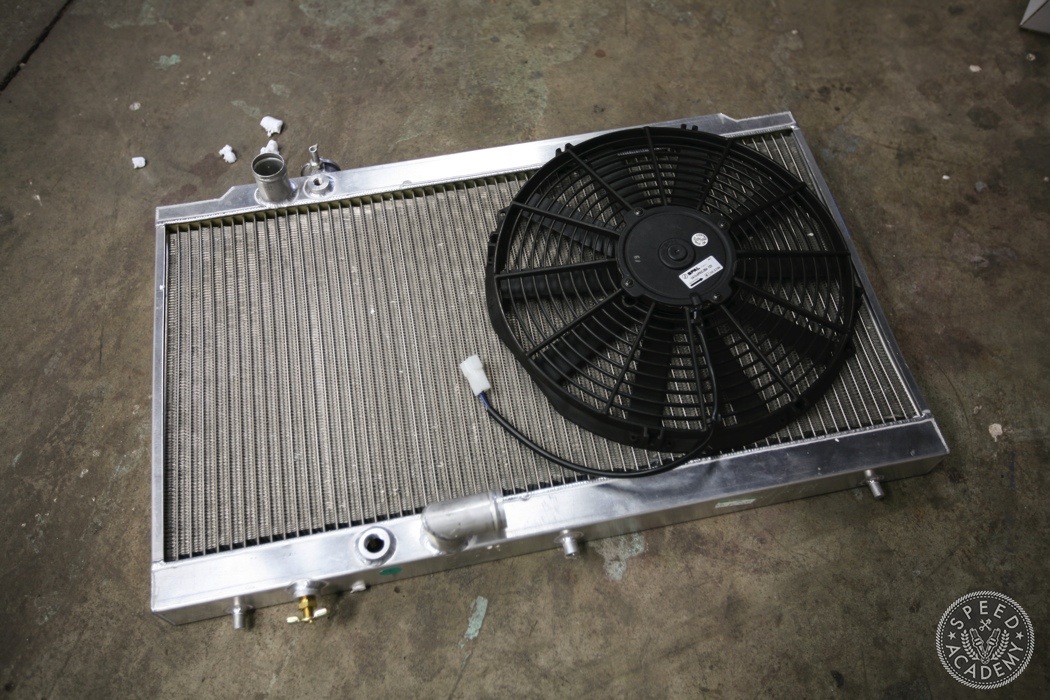 Half rad setups seem to be popular with the K-swap crowd but the best and ideal solution for anyone looking to abuse their K-engine is a full-size radiator. This Hybrid Racing rad has all the necessary ports for sensors and a slim profile fan which is needed since space it at a premium up front in the DC2 chassis.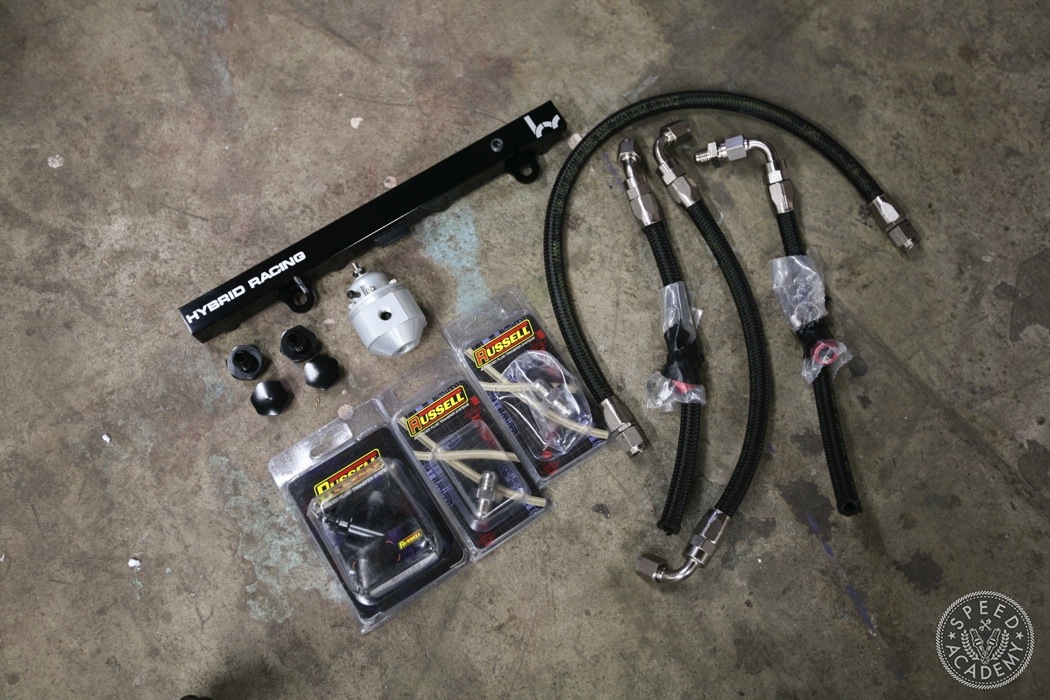 Another must have item is a fuel rail kit. The RSX has a return-less setup that is difficult to make work in the Integra but thankfully a complete kit makes easy work of what would otherwise be a complex job. I couldn't find a complete kit on Hybrid's site, only their fuel lines. However, K-tuned offers a great all-in-one package.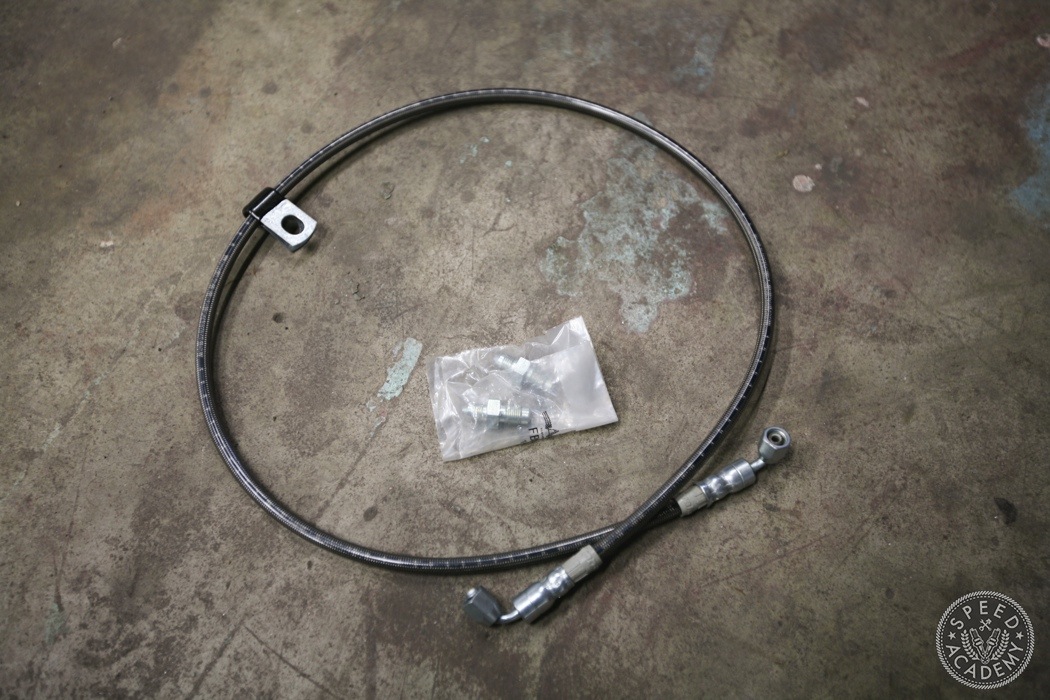 Another small but critical item is the clutch line kit which will enable you to retain your stock clutch master cylinder and bolt straight up to the slave on the transmission.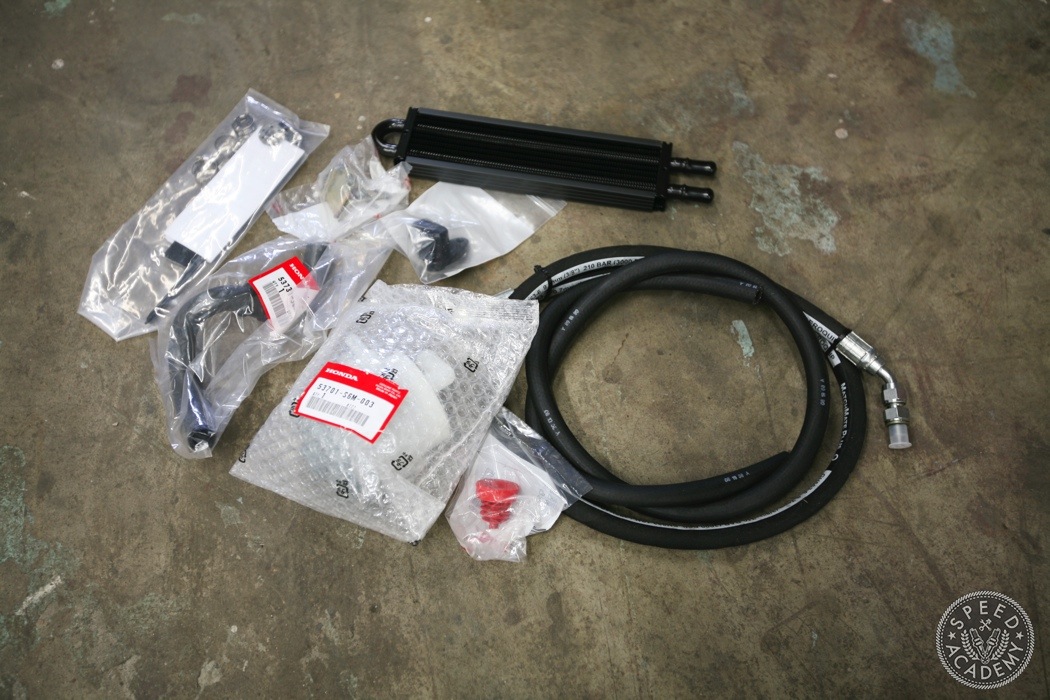 Hybrid Racing offers a great power steering kit that will allow you to retain use of your power steering (very worthwhile in my opinion) and as you can see it uses quite a few OEM parts.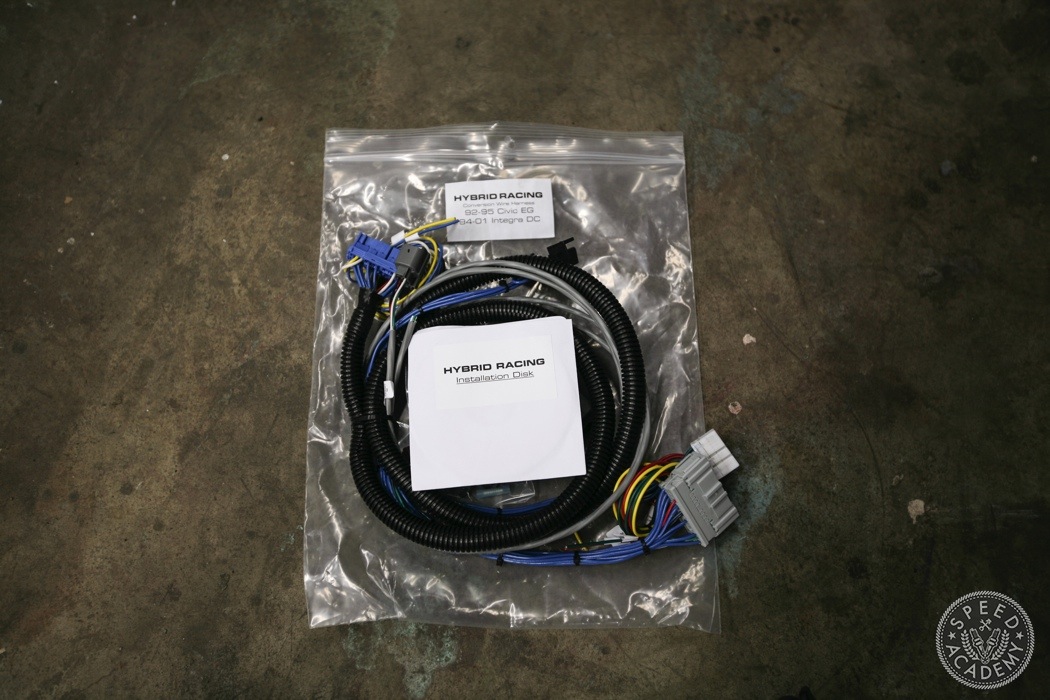 Finally, there's the conversion wiring harness. Without this you'll be going nowhere fast. Both Hybrid Racing, K-Tuned and Hasport all offer excellent options.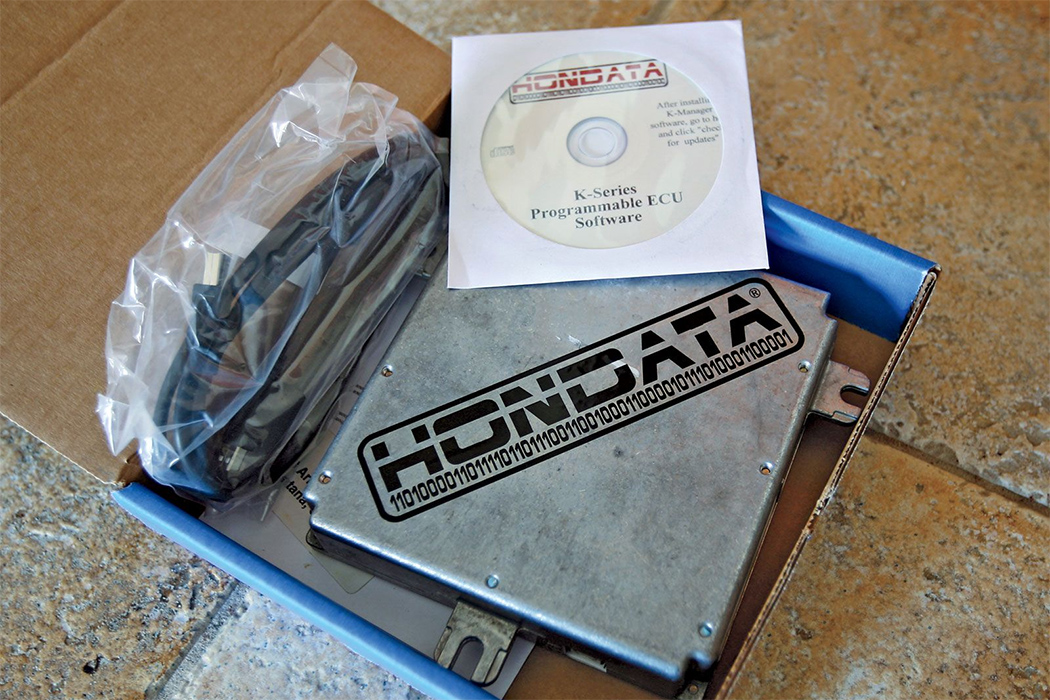 You'll also need to send your RSX ECU out to Hondata to have it flashed and setup for tuning. This allows full control over critical parameters in the engine and will maximize your engine's power potential after having it tuned.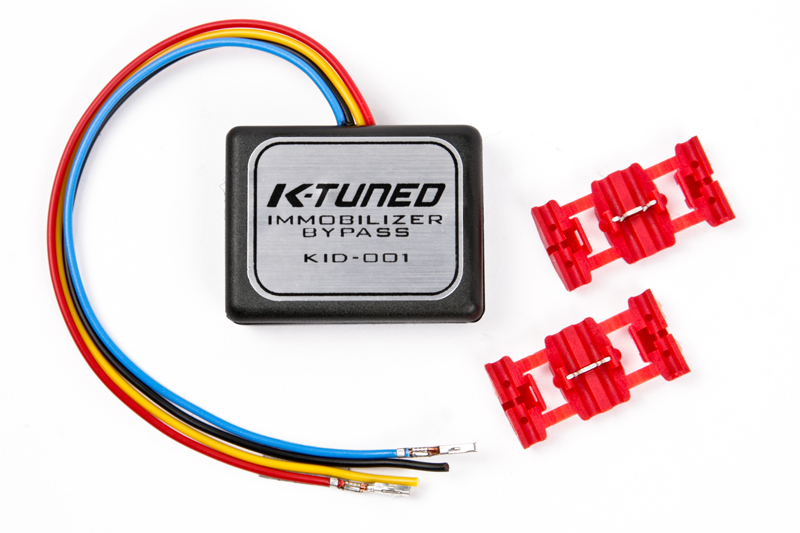 The alternative is a K-Tuned Immobilizer Bypass which is much more affordable than Hondata but you don't have any tuning options so there is a tradeoff.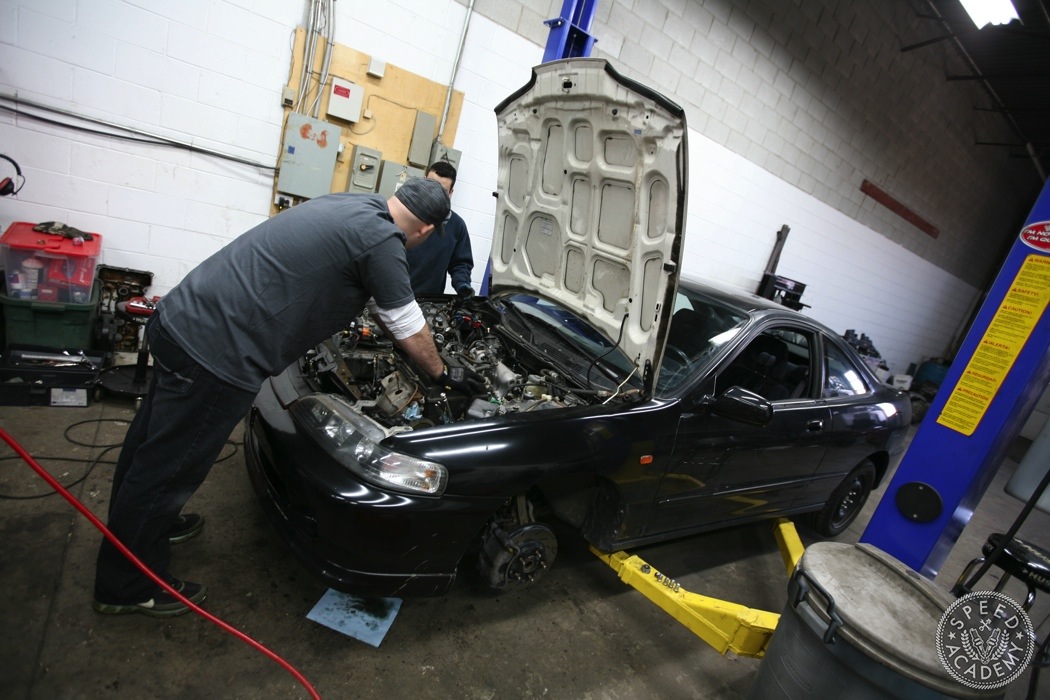 That wraps up Part 1 of the K-Swap Guide but be sure to check out Part 2 of the K-Swap Guide as we prep and pull the Integra's B18 motor and start installing the K20A.

Also make sure to check out our K-Swap video series that details installing a K20 into an EK Honda Civic.