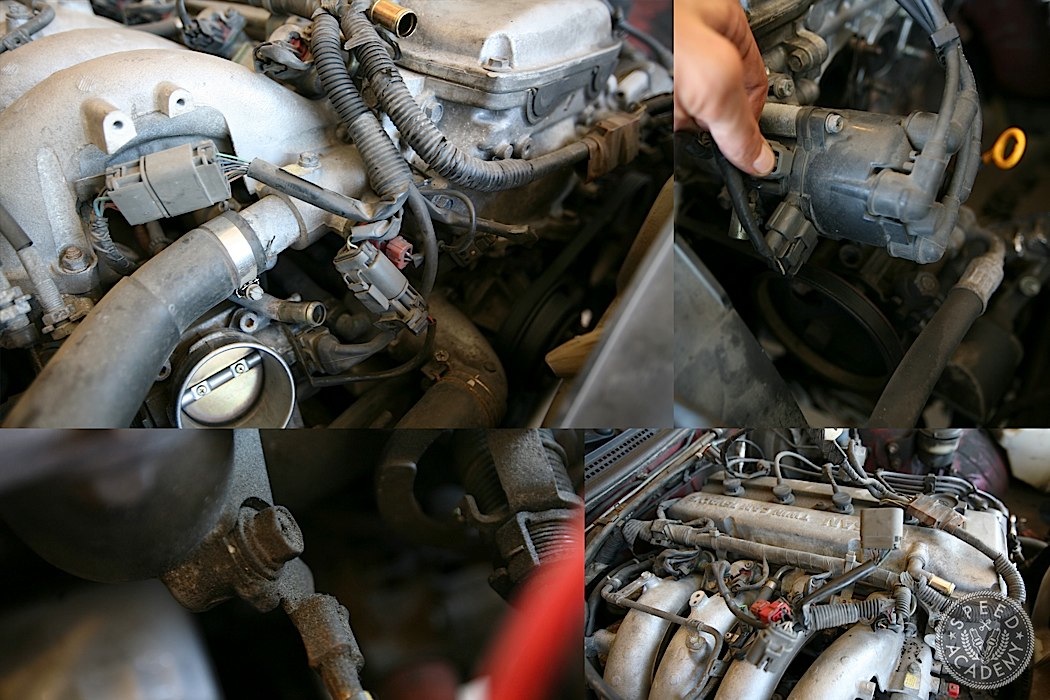 The KA harness runs from the passenger side firewall and onto the engine. Take your time and disconnect all the necessary plugs then move if off and away from the engine. We'll get back to extracting it from the chassis later on.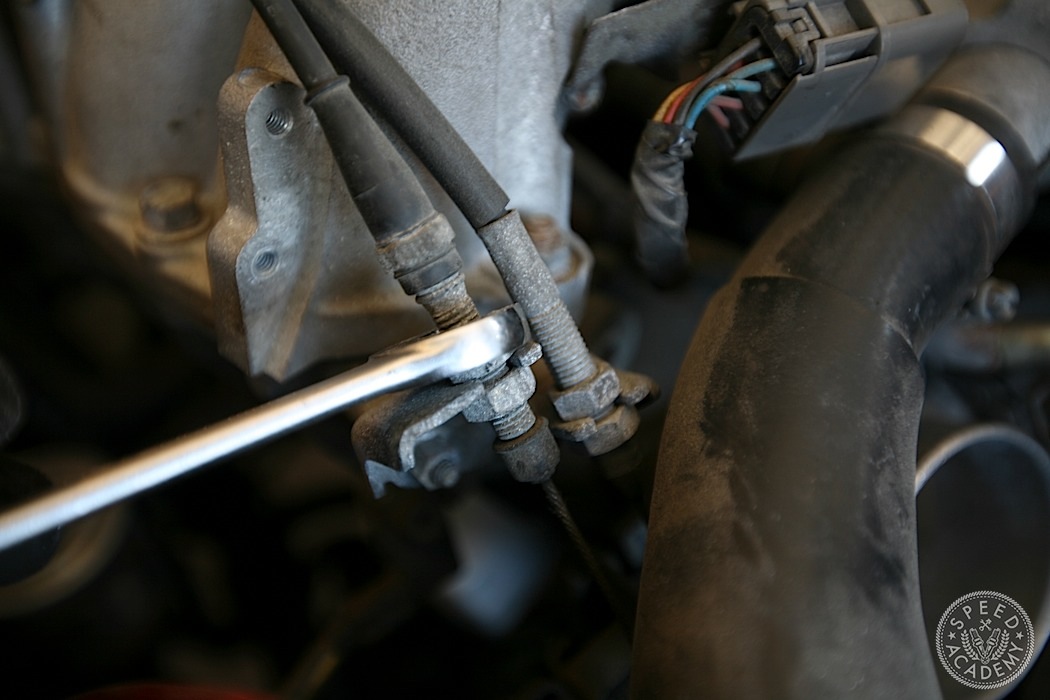 Next, disconnect the throttle and cruise control cable.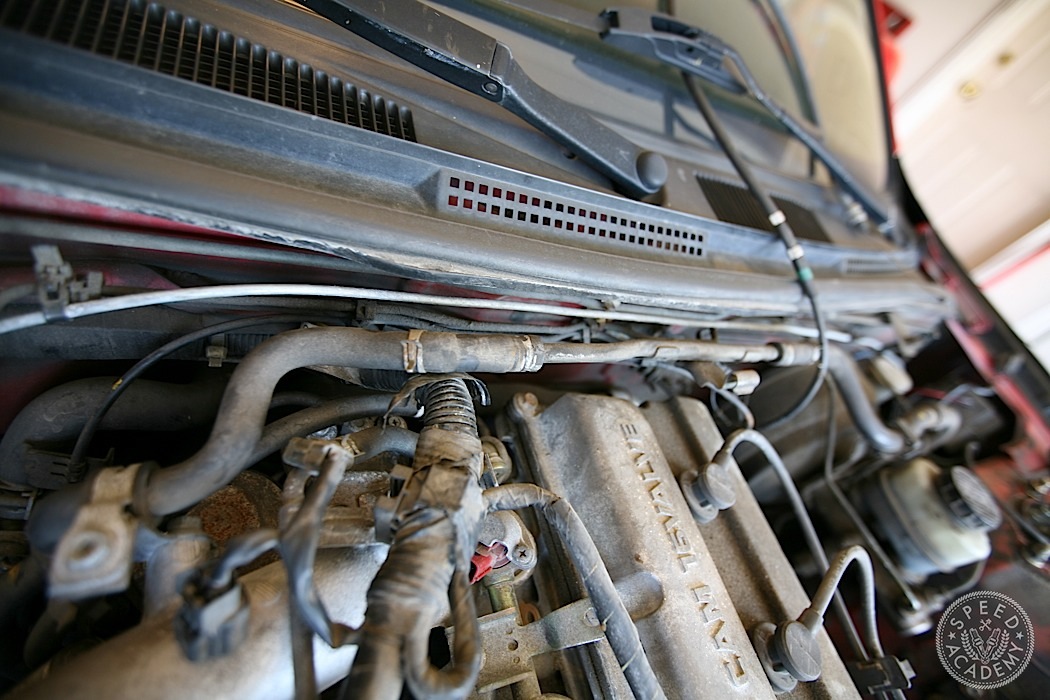 Remove the brake booster vacuum tube from the back of the engine.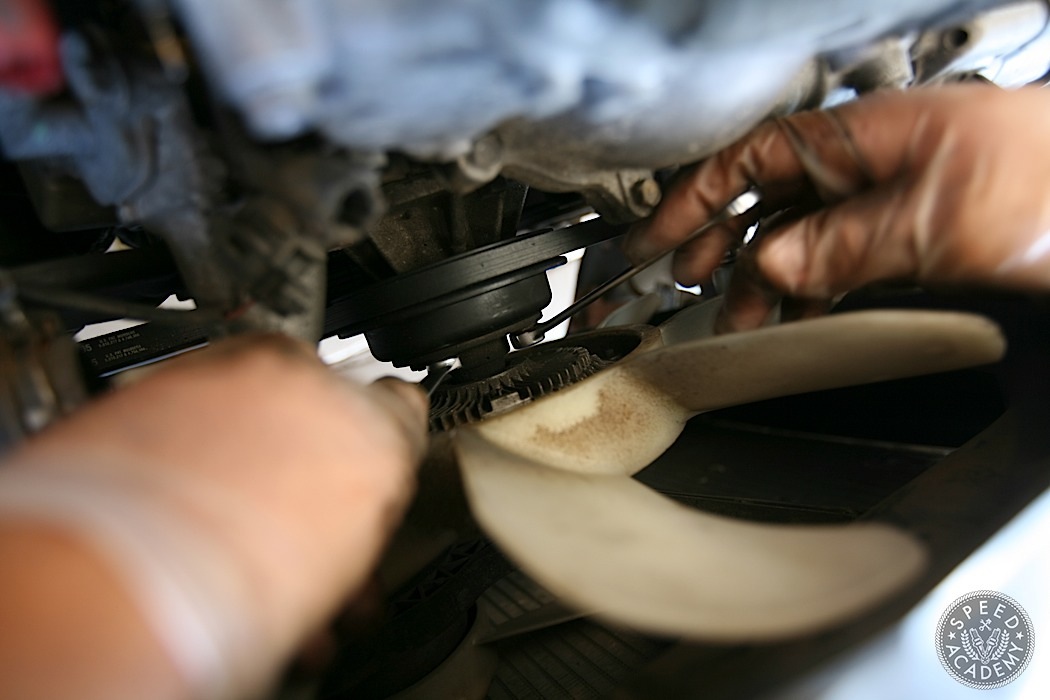 Using two 10mm wrenches loosen the four bolts on the fan. Then just let it rest inside the shroud.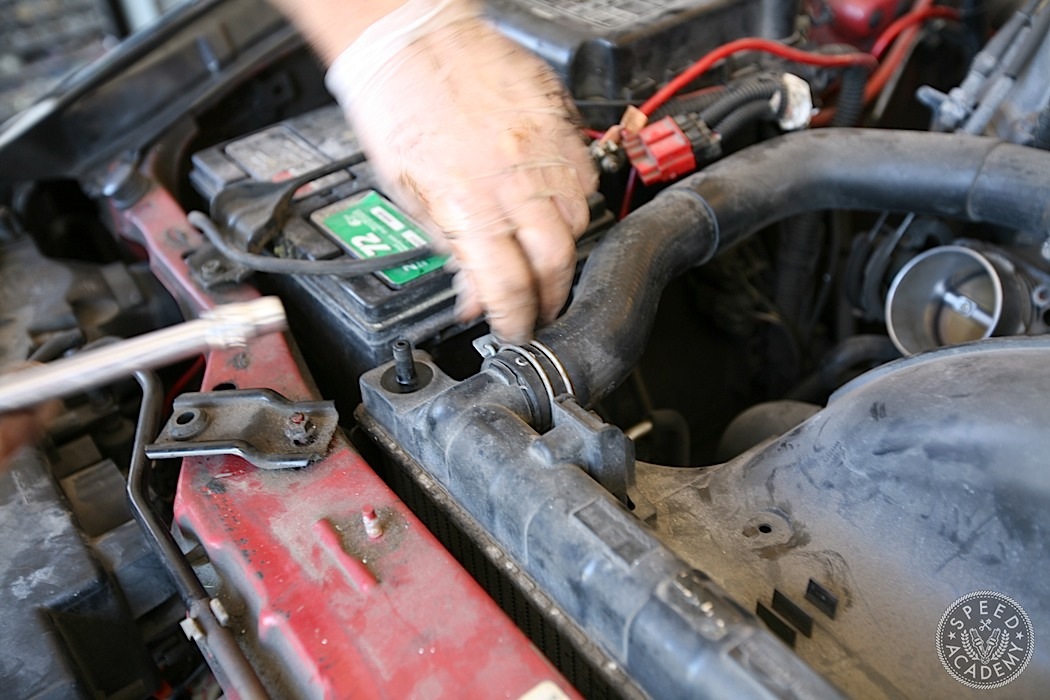 Remove the top and bottom rad hoses along with the two mounting brackets holding the radiator in place.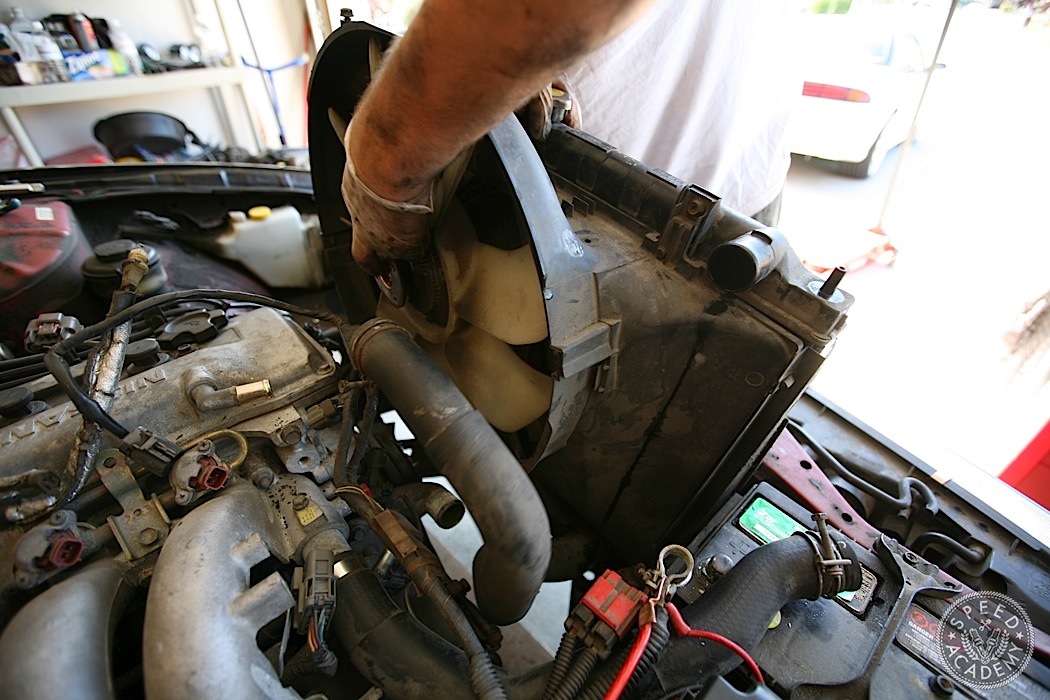 While holding onto the fan, slowly slide the entire rad assembly up and out of the engine bay.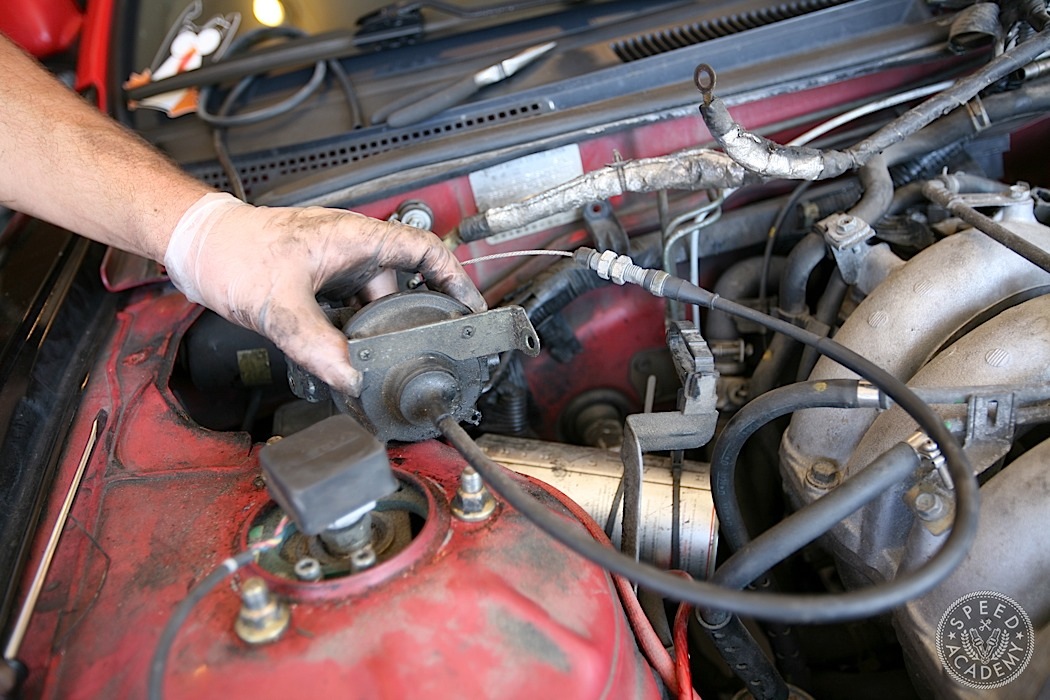 Yank the cruise control system out since it won't work with the SR. Add it to the KA scrap pile.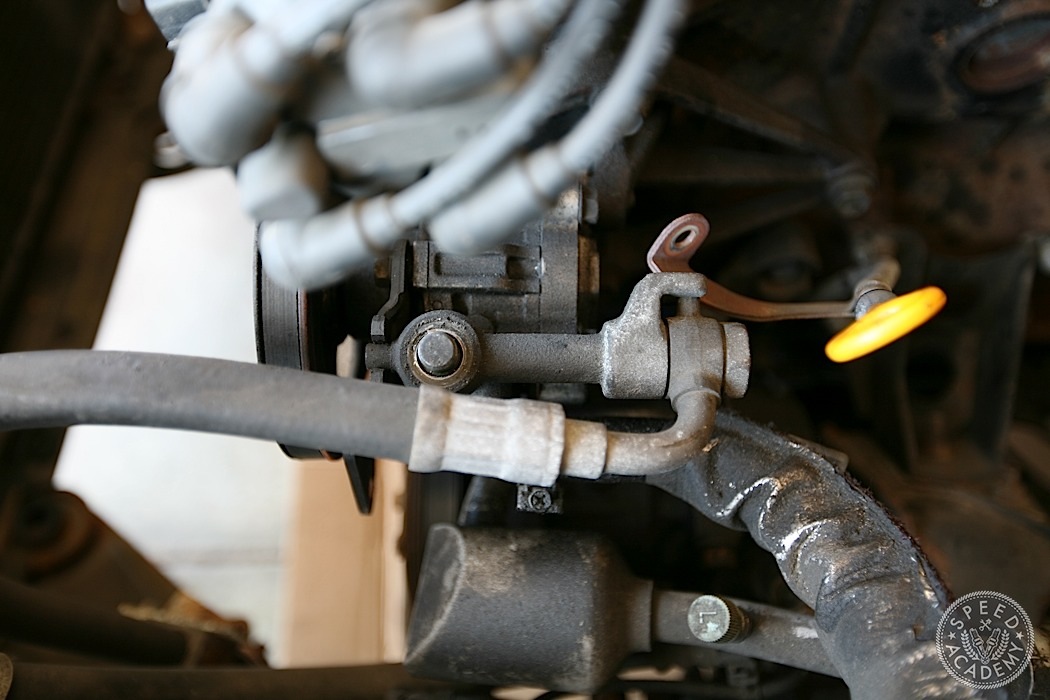 The power steering lines are pretty simple to disconnect. One big nut and one worm clamp need to be removed.