Are you thinking of joining the LS V8 swap brigade or looking for some detailed information on the swap? Well look no further because this set of stories is for you.
I spent the better part of 2 months installing a GM LS3 V8 e-Rod engine into an S13 Nissan 240SX. It by no means was easy but the mistakes I've made you won't have to.
My first piece of advice is do you have the budget for this swap? And I'm not talking about using the LS3 crate engine that I did but even a scrapyard LS1 or LS2 can set you back over $2500. Even so, that isn't where the majority of your funds will go. There are so many other bits and pieces that need to be purchased to complete this swap. There's certainly a cheap way to stuff an LS into a 240 but that often comes with a lot of headache and constant failures. I've read people bragging an LS swap can be done for $2000, all I have to say is good luck! This swap can be done on a budget but do yourself a favor and don't skimp out on cheap shit. Especially if you're using the car for any type of motorsport activities. You've been warned.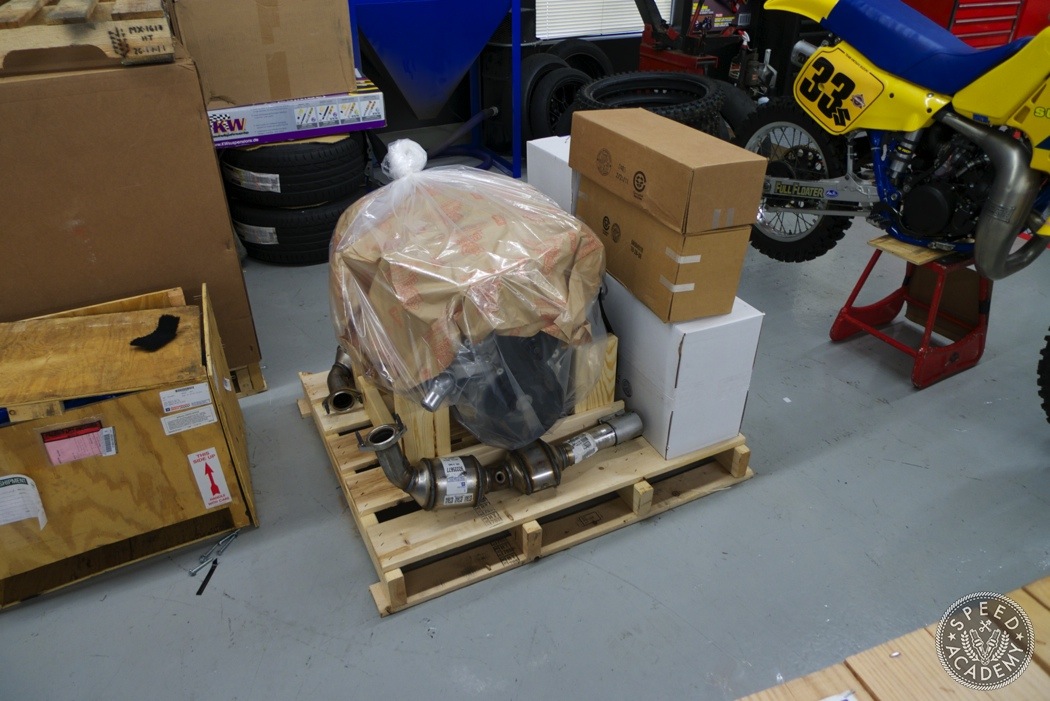 So what's all needed? Let's start with the engine. I used an LS3 e-Rod crate engine that will set you back roughly $7,800 (The engine itself can be purchased for $6500). That also includes cats, headers, an air filter and other minor accessories. I understand that most of you are thinking, holy balls that's expensive! And to a certain extent it is but when you consider what you're getting; a 430hp/424ft-lbs tq Corvette engine that's brand spanking new off the GM assembly line then it's actually not a bad deal. You also get peace of mind knowing there's zero worry about reliability and even in the case that something may go wrong it comes with a warranty!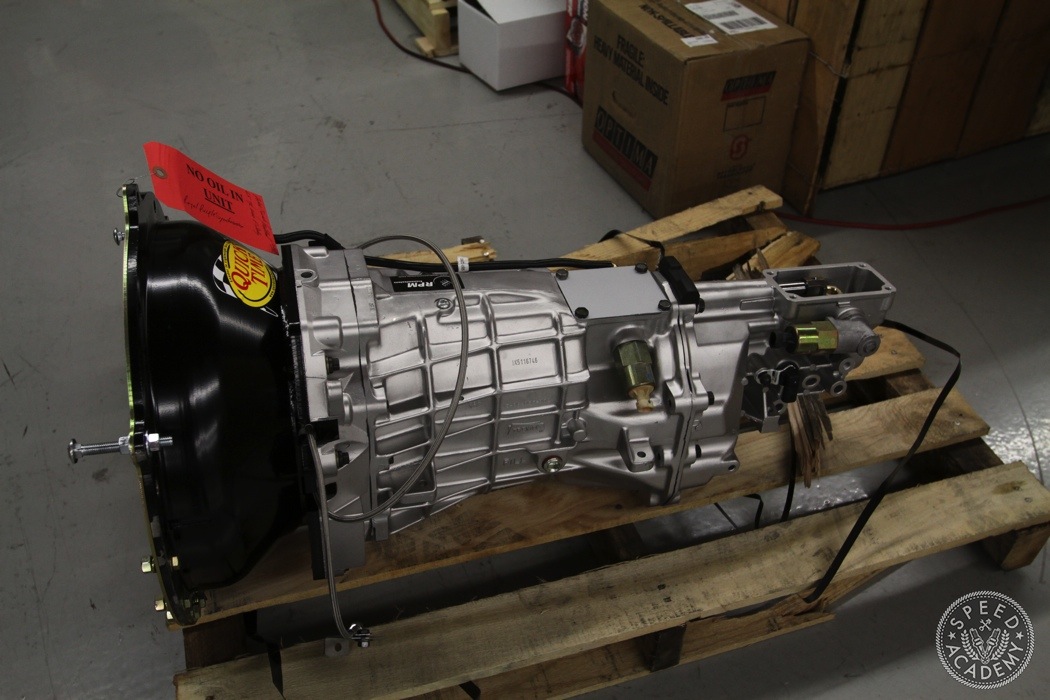 Next up is the transmission, a Tremec T56 is the best choide for this swap because it positions the shifter almost perfectly into the OEM Nissan shifter opening. You can try to use a newer T6060 Magnum but the housing is much shorter and there aren't any good shifter extension options out there. My T56 was rebuilt and upgraded by RPM Transmissions because used T56s aren't exactly known to be reliable so instead of finding out that I have issues with it after installation I just had it rebuilt from the get go.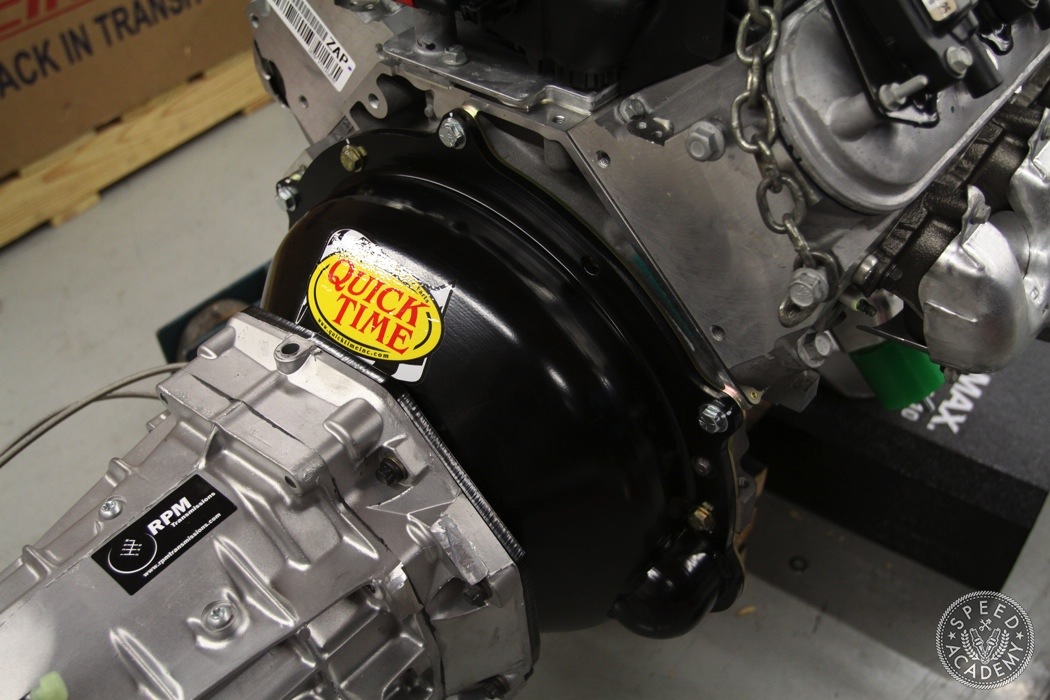 You'll be just fine using the stock T56 bellhousing. However, I opted for a Quicktime bellhousing since it's a more compact piece and provides a little extra space around the trans tunnel area where you really need it.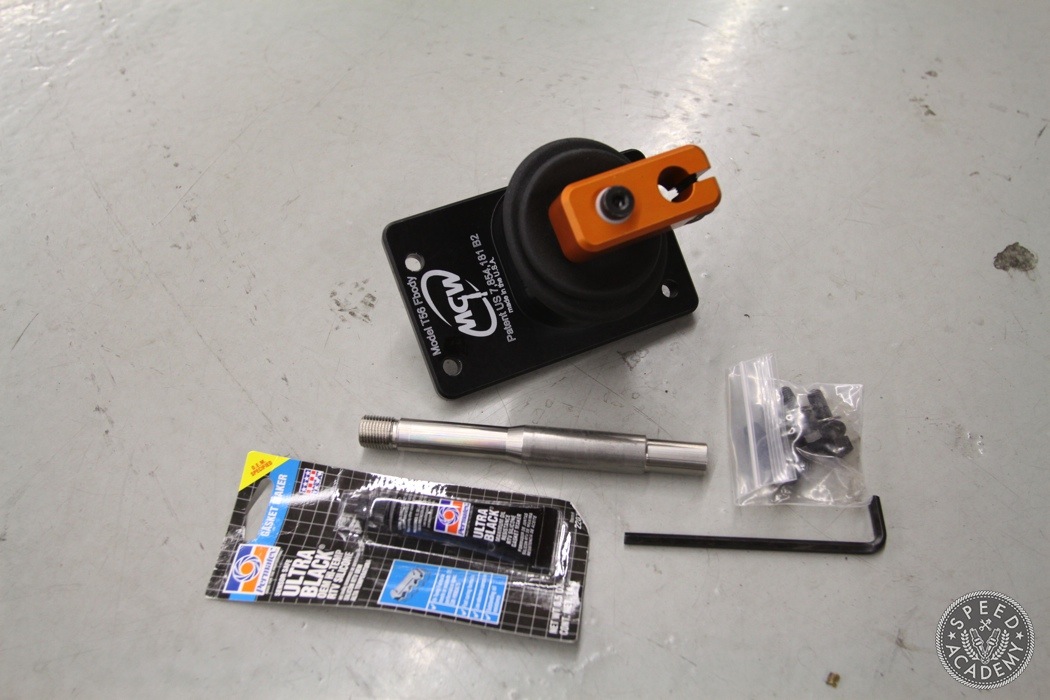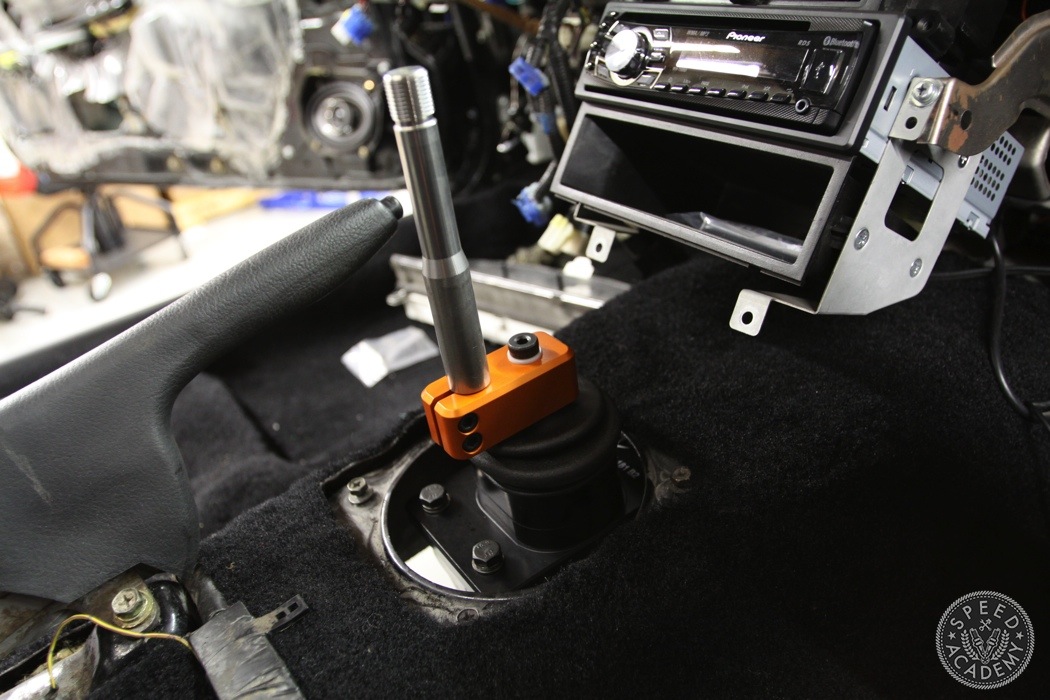 The stock T56 shifter sits about 2-inches forward of the stock Nissan one and while it works, the 1st ,3rd , and 5th gear positions come extremely close to hitting the radio and dash trim so the solution is a MGW short shifter. It relocates the shaft just back far enough for perfect placement in the 240SX. As a bonus, you get a shorter throw.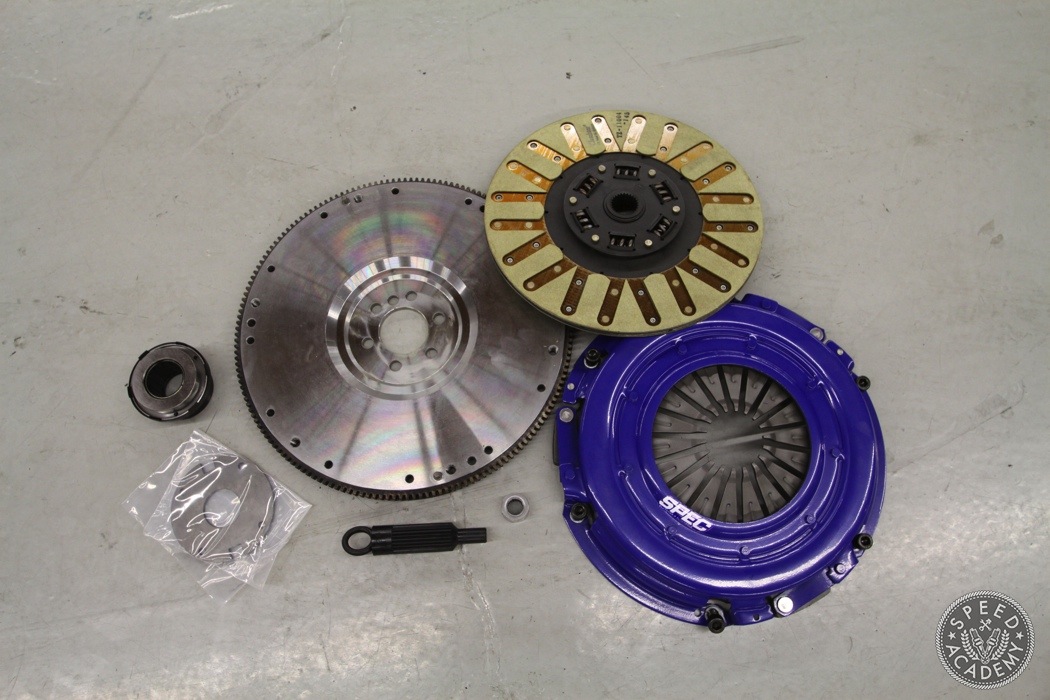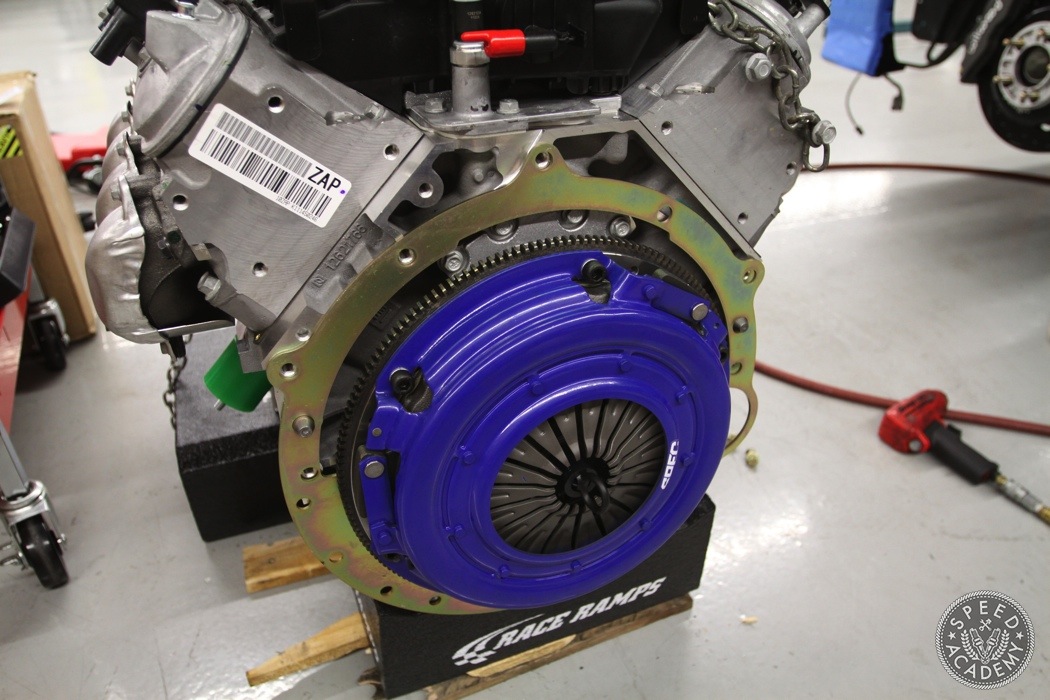 Replacing the clutch is a must when doing this swap. It's extremely difficult to pull the engine and trans in and out of the S13 chassis so once you've got it in there you'll want to leave it there. That means, replacing the clutch when the engine is out. I went with a SPEC Clutch Stage 2+ unit and steel flywheel. The pedal feel is fantastic and its super easy to daily drive which is what I was looking for when picking a clutch.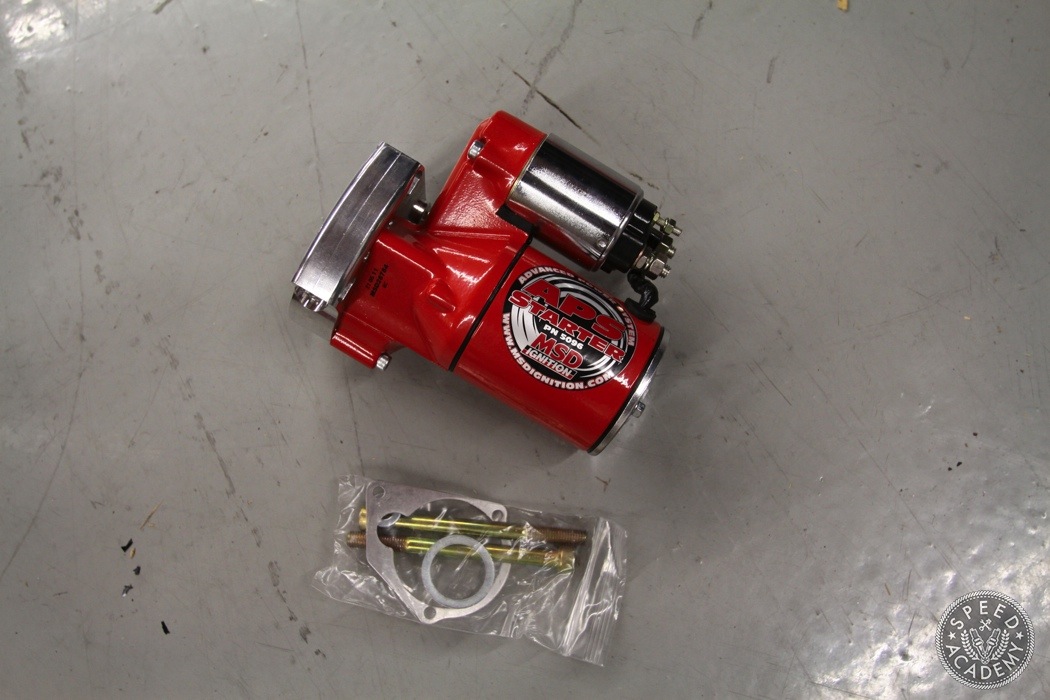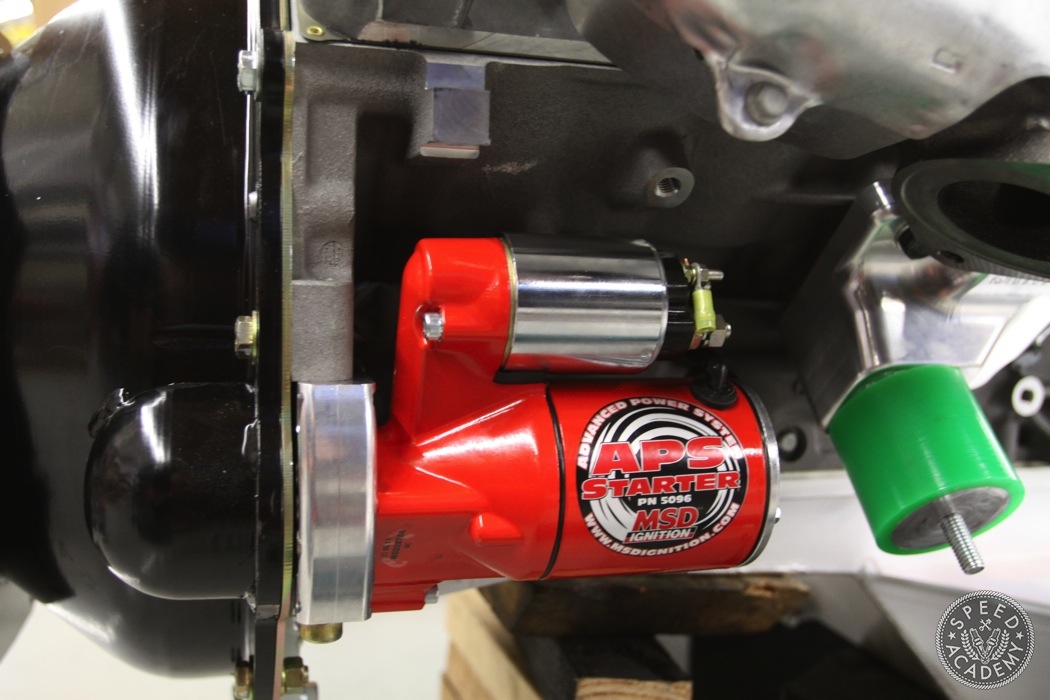 Another smart upgrade is the starter. This MSD Dynaforce Starter is more compact then the stock one which is great for header clearance but it also has more cranking force to make easy work of firing up your LS engine.