Liberty Walk is one of the most polarizing body kit producers, it seems. The purists tend to get their knickers in a very tight knot over LB's work, and yet their popularity with the show/stance crowd is undeniable. Personally, I'm from the "live and let live" camp, so if you've got enough money to put a LB kit on your exotic sports car, go for it if you think it'll bring you some happiness. And if you show up at a track day and rip some hot laps in your LB'd ride, you might even convert a hater or two. Well played, rich guy, well played.
And of course there were a few Rauh-Welt Begriff Porsches on display too, just in case the purists needed a little something extra to get pissed off about. Although I'm not a huge fan of the look, I do give Nakai-san and his RWB customers in Japan a lot of credit for making regular appearances at Idlers track days and even running some of their own, proving that these are not just ultra-wide faux race cars but owned by real enthusiasts with a passion for driving their cars hard.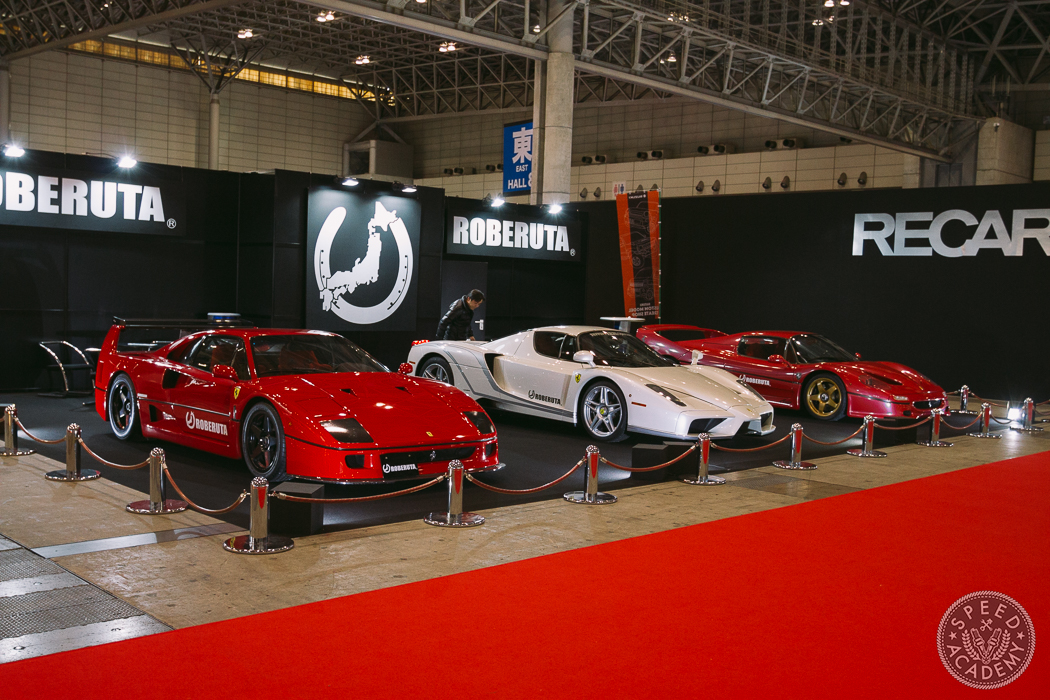 And now a little something for the purists. Ok, so there are a few stickers on these along with Roberuta's lift system (basically just a way to raise the nose of the car to clear curbs and get out of underground parking safely), but I'm imagining you feel much better about the world knowing there are still a few dudes in Japan who don't slap widebody kits on their "holy shit I'm rich!" collection of minty fresh Ferraris.
Classic JDM body kit manufacturer Do-Luck has done some interesting things with their R35 GTR body kit. I'm not sure how I feel about their colour choice or wheel choice, but it is kinda cool seeing their trademark low mounted wing with crazy end plates on a R35. You can bet they'll sell a bunch of these kits as R35 owners look for ways to stand out from the crowd, beyond making the all-too-easy 1,000+ hp. Does anyone else remember when making 500-hp was a big deal?
Alright, that just about wraps up the pictures Dan so generously provided, so lets bring our 2015 Tokyo Auto Salon coverage to a close with a selection of some old-school J-tin. And a Jeep (LOL).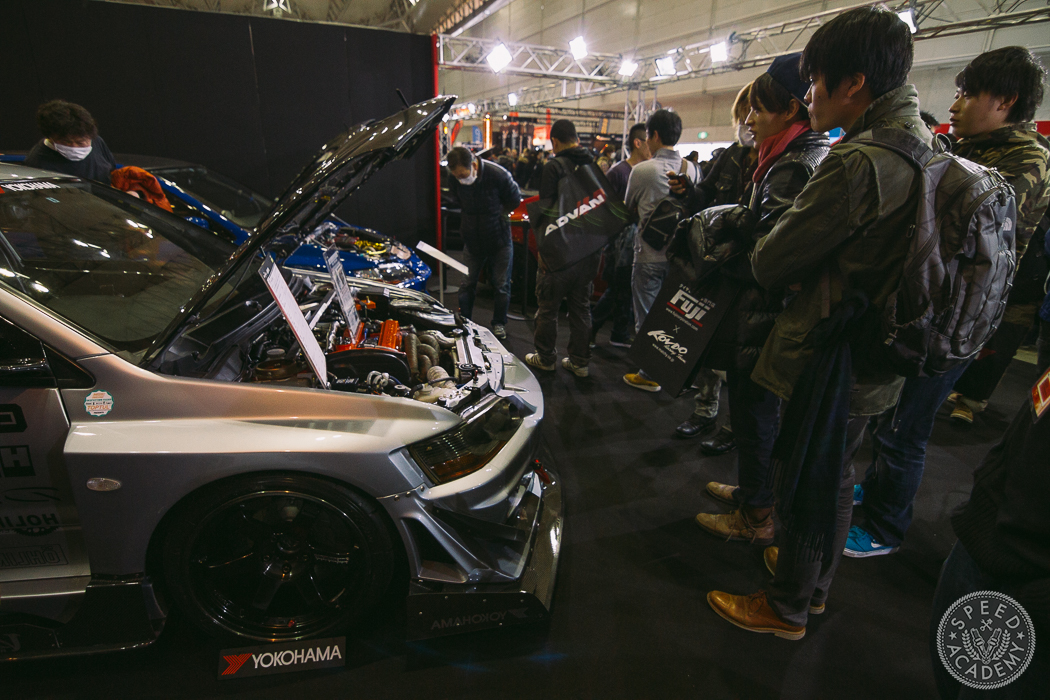 Ok, and this one, because it gives me hope that there are still some young car enthusiasts in Japan who appreciate big aero and big horsepower, despite rumours that they're only into smart phones and video games these days.