The Toyko Auto Salon, an annual showcase of the newest aftermarket parts and wildest project car builds in Japan, is really something every fan of Japanese car culture should attend at least once in their life. Peter and I have been lucky enough to attend fairly regularly, but this year neither of us could make the trip.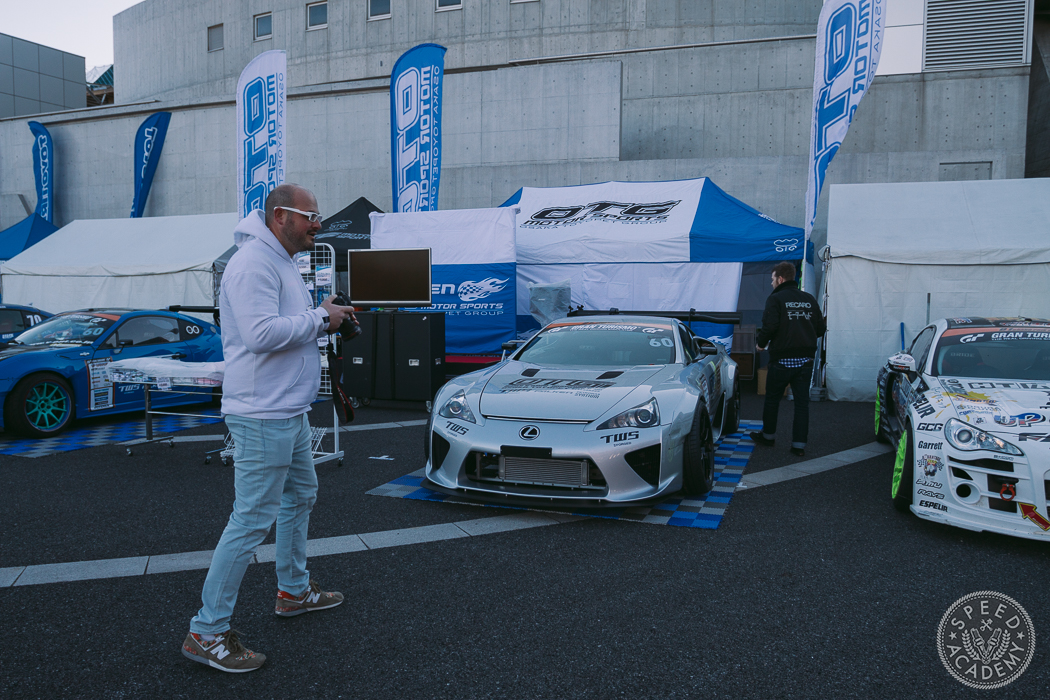 This was certainly bumming us out pretty hard when we started to see our social media feeds blow up with pics from TAS from Japanese car culture insiders including undisputed TAS coverage champion of the world Dino Dalle Carbonare from Speedhunters.
Luckily for us, our good friend and Targa Newfoundland videographer/photographer Dan Olivares was at the show this year, along with Scott McIver from Kaizen Tuning. These two are fixtures on the Boston tuning scene, Scott running a top tier shop in Kaizen and Dan being one of the most sought-after automotive photographers in the region. All you have to do is check out Dan's work at dan-olivares.com and you'll see what we mean. And check out Kaizen Tuning's shop too — it's a seriously impressive space and gives you a sense of the focus Scott and his team have on quality and professionalism.
Dan wasn't at TAS to cover the show for us (he was there to talk business with a client), but he still managed to snap a whole bunch of badass pics that we'll share with you now, starting with this seriously sweet 2015 STI by Varis. Love the body kit they've developed for it, and the overall look of the car is just spot-on. No hellaflush silliness here, just obsessive attention to detail in that uniquely Japanese style.
The 2015 STI in the Rays Engineering booth also looks nicely done, as do these new Volk Racing offerings. We especially like the new dark grey metallic finish on these TE37s and the dish on the G25s.
We had been told the RE30 was being discontinued, but looks like it's back in Club Sport II trim. Man, these would look so good on our ASS2000 project car.
This 22" forged TE37 Concept wheel for SUVs is also a really intriguing design. Look at how they've managed to save weight in the spokes while still retaining the strength required for a SUV wheel in such a large diameter. That's some serious engineering and must present some unique manufacturing challenges, too. Rays never stops innovating despite all the knock-off companies leeching on their hard work.