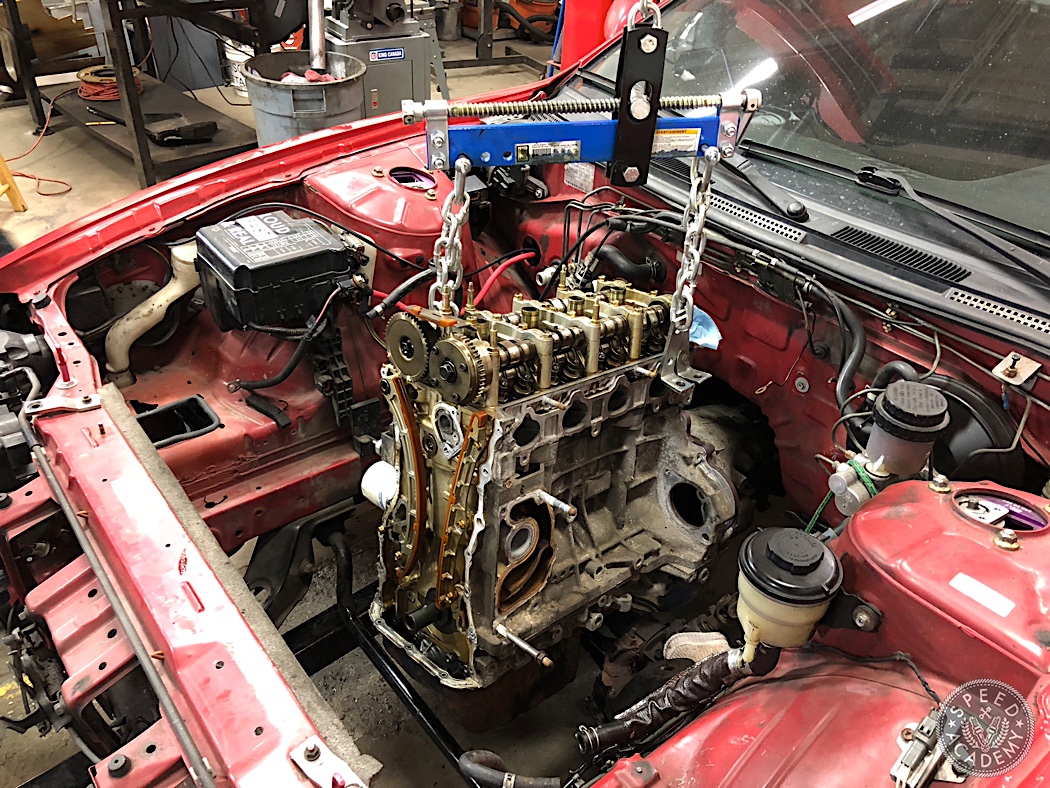 But I'm getting ahead of myself, since the process of swapping a Honda K24a2 (out of an '04 Acura TSX) into the S14's engine bay started with us simply hanging the engine in the bay to get a sense of the space we had to work with and if we'd (meaning Vinh at NV Auto) need to build a custom subframe or modify the oil pan to locate the engine low enough and far enough back to be optimally positioned (or as close to 'optimal' as we could reasonably get without hacking up the firewall or other structural parts of this well preserved chassis).
Having taken some measurements, we decided the best course of action was to notch the oil pan to clear the S14's subframe, plus we would notch the center of the subframe as well. We felt this would give us sufficient pan clearance and allow us to position the engine low enough and far enough back for good weight distribution, proper hood clearance, and easy access to the front and rear of the engine for serviceability. Plus we liked the idea of modifying existing components, rather than making a custom oil pan and/or custom crossmember from scratch, since that would add time, complexity and cost to the project.
Once we cut the oil pan and subframe, we could see that the K24a2's bulky oil pump and pickup assembly (top, above) was going to be an issue, so we bought a more compact Type S K20a2 oil pump and pickup (bottom, above) from our buddy Eric at Lavigne Motorsports, which he modified to fit the K24 block for us (it requires a bit of machining along one edge to fit up properly). As you can see, the Type S pump doesn't have the bulky integrated balance shaft assembly that eat up space and robs power, so we gained a good 2-3" of clearance in that critical area near the subframe and freed up some horsepower in the process.
As you'll see in Episode 3, this bought us the room we needed to ensure plenty of subframe clearance, so Vinh was able to go ahead and close up the giant hole in the oil pan and reinforce the subframe.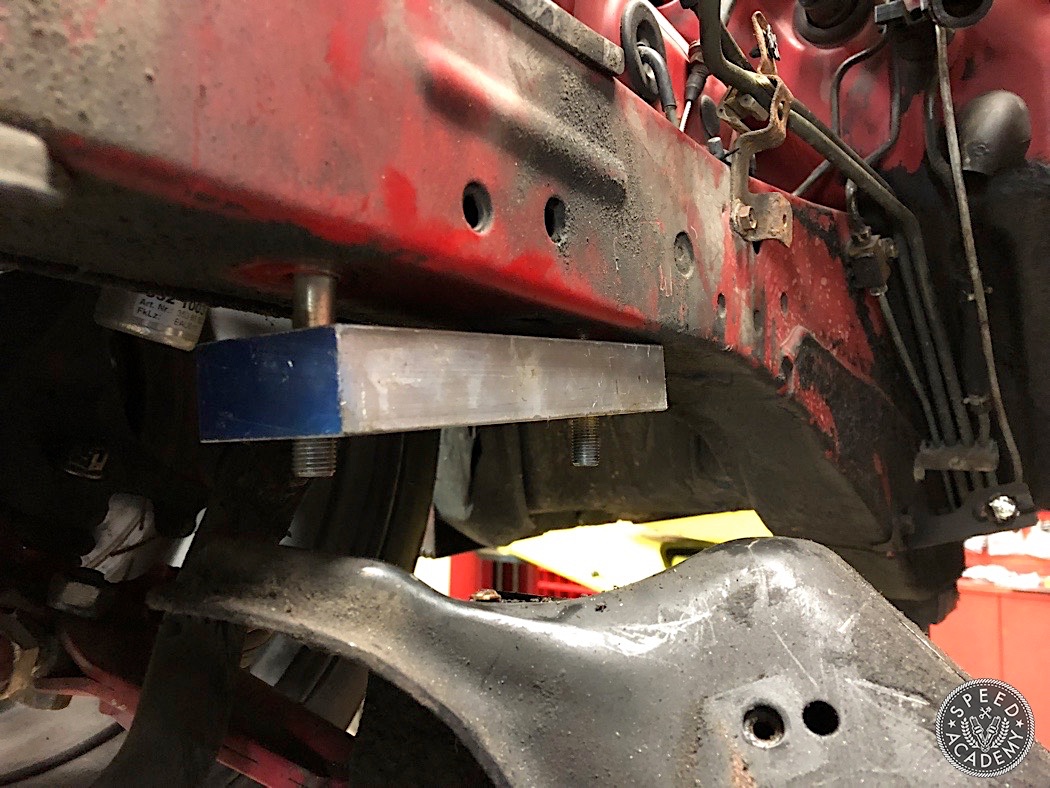 Oh, I should also mention that we decided to shim the subframe down by 1" using an aluminum spacer along each frame rail, something that is commonly done in the old school Toyota engine swap builds that I researched while figuring out how to swap a Beams 3SGE into Connie, my '77 Celica. The S14 already has bump steer adjustable tie rod ends on it, and we'll add roll center spacers as well to correct the front suspension geometry.
I will close out this update with some photos of the oil pan and subframe modification process, but will have another K-swap update for you shortly, where we move on to tackle engine and trans mount fabrication as well as modifying the S2000 intake and exhaust manifolds, steering column and exhaust system with Vinh from NV before heading back to our own shop to complete the project.