If you're subscribed to our YouTube channel, chances are you've been following along with our Honda K24A2 engine swap into Pete's S14 Nissan 240SX, a project made possible thanks to the generous support of Turn14 Distribution, one of the biggest and best wholesale distributors of aftermarket performance parts in North America. If you're unfamiliar with Turn14 Distribution and what they're all about, check out our Tour Video (below) of their amazing head office and warehouse facilities in the Philadelphia area.
As for the K24 swap into our S14, to be honest we've been thinking about it since the day Pete blew up the SR20DET that used to live in its engine bay, partly as a way of equipping a great chassis with a more modern and reliable 4-cylinder engine that has a lot of aftermarket support and power potential in both naturally aspirated and forced induction configurations, but also as a way of potentially developing some swap parts with our friends at NV Auto so that others can equip their S-chassis Nissan with the 4-banger goodness that is Honda's iVTEC K-series engine.
The process began with us removing what was left of the SR20 setup, including the old wiring harness, front mount intercooler, and radiator. Plus we took the opportunity to show off a few of the parts that would be used during the K-swap as well as a new set of 18×9.5" Gram Lights 57CR.
We're pretty stoked on these wheels, since you really can't beat the look of a 5-spoke design with a concave face like these have, plus the 57CR is constructed using flow forming technology, allowing them to be lightweight, strong and rigid but at a lower price point than a forged wheel. We think these offer tremendous value given the legendary build quality and design detail that comes with every wheel produced by Rays.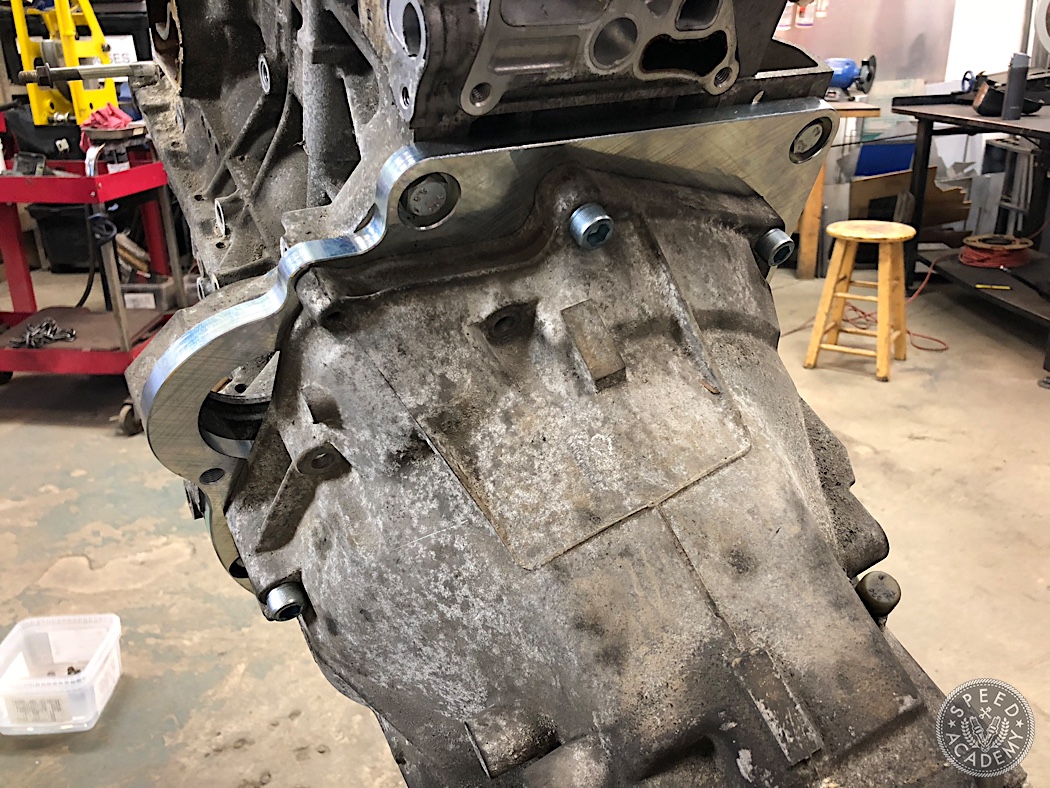 We're also pretty stoked on the KMiata adapter plate and flywheel kit, which will allow us to bolt up a Getrag or ZF BMW E36 or E46 3-series gearbox to the K24.
As you'll see in Episode 2 of this series, we started off with a 5-speed Getrag out of a E36 325i but upgraded shortly after to the stronger and smoother shifting ZF out of an E46 330 since we do plan to put some boost into this engine next year. Plus the ZF's are so cheap (as are the Getrags), there was really no downside to making the switch (Pete picked up the ZF from $80 off of Kijiji and sold the Getrag to a friend).