We're about halfway through the swap at this point. The engine is in place as well as the cooling and fueling systems so let's start off by looking at what to do for the exhaust and intake.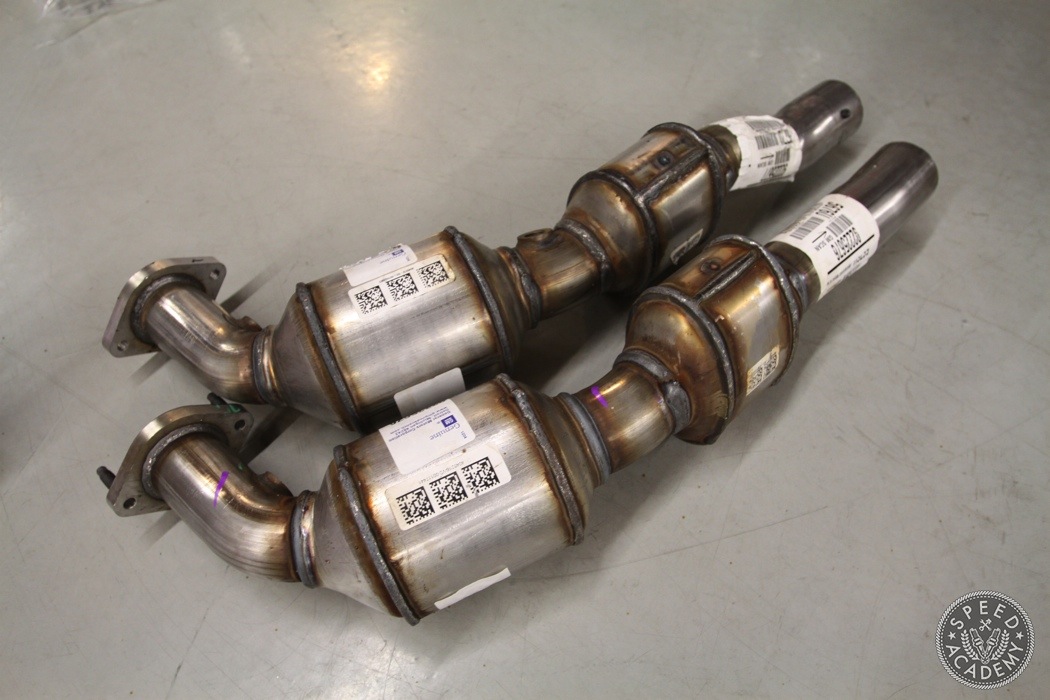 These are the eRod supplied catalytic converters and they're necessary to meet California smog emissions. If you live elsewhere, you can opt for some higher flowing options like Vibrant's GESI 500hp-850hp cats. They're sure to free up a few ponies over this setup.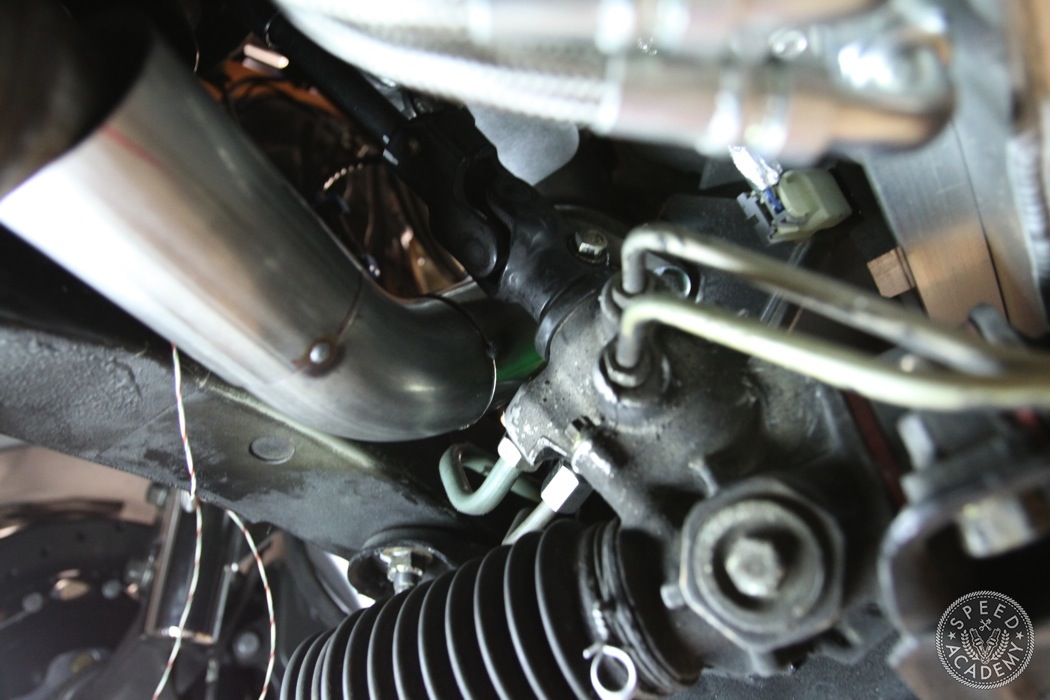 It's going to be a tight around the steering column but using 2-inch diameter piping provides just enough clearance.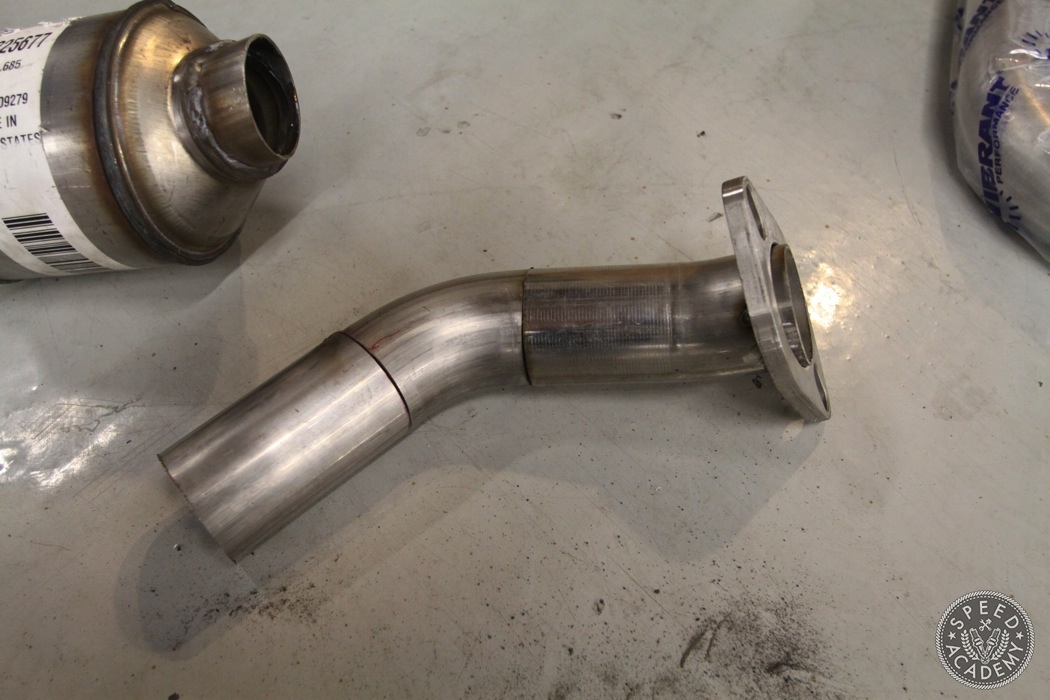 This is what the connecting pipe to the GM manifold looks like in its fitment stage. There's still some trimming to be done but as you can see the bends aren't too radical.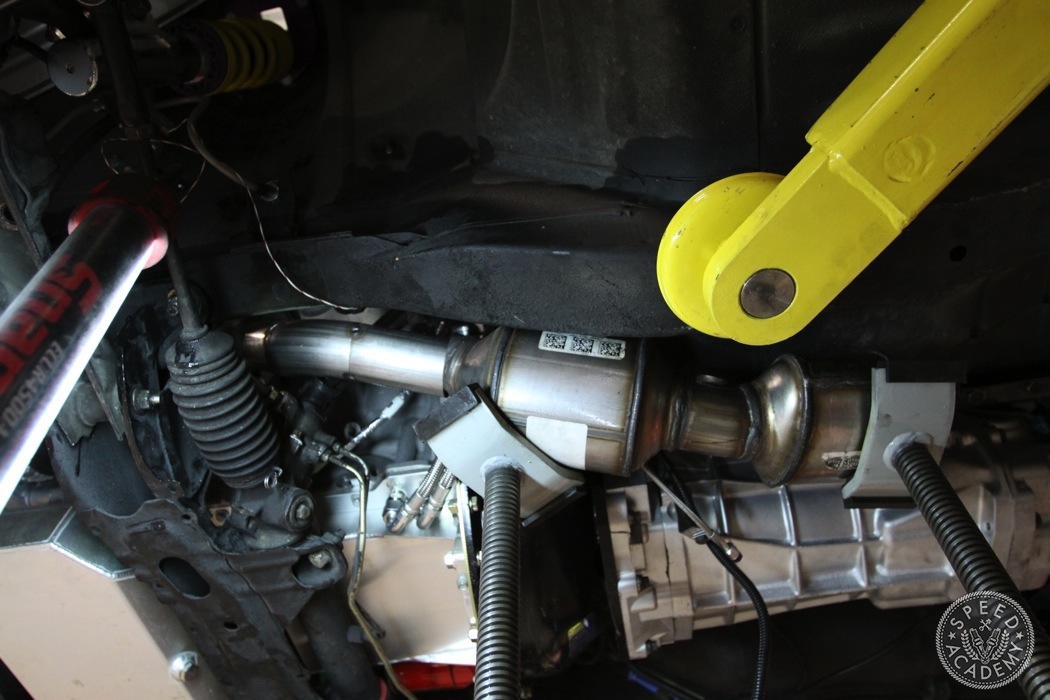 The GM cats are also a tight fit under the chassis but most things will be when you're stuffing a V8 where a 4-cylinder used to reside.
Here's what the passenger side bank looks like. There's more space on this side but there's still a starter to deal with.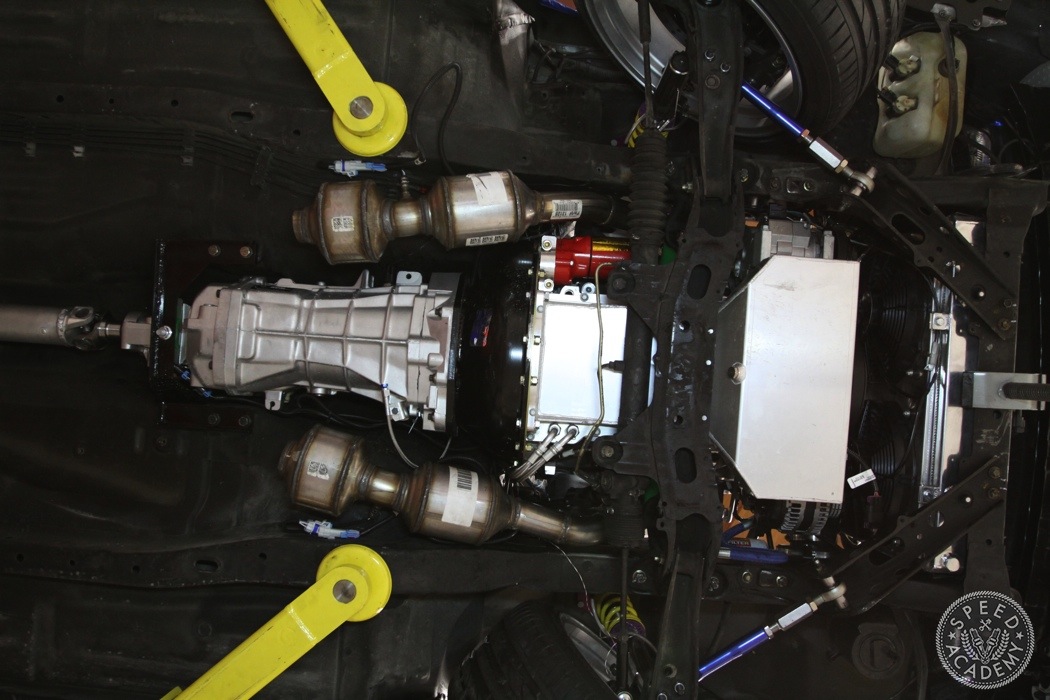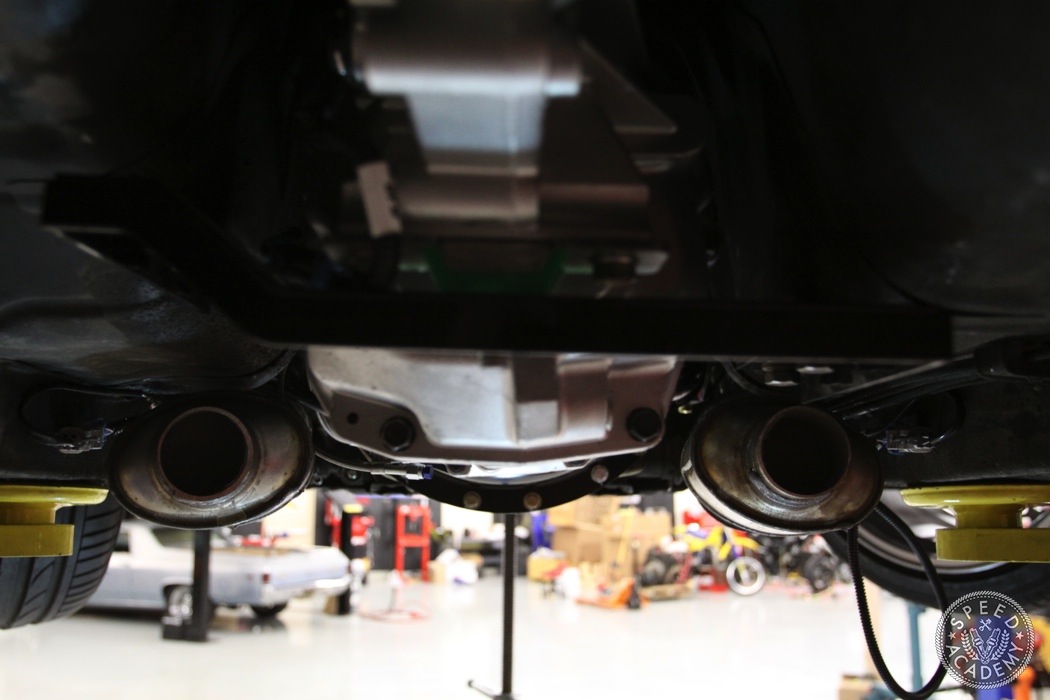 The photos above will give you a better idea of placement and clearance on the cats. They don't hang too low at all which, was my biggest concern when I originally mocked them up.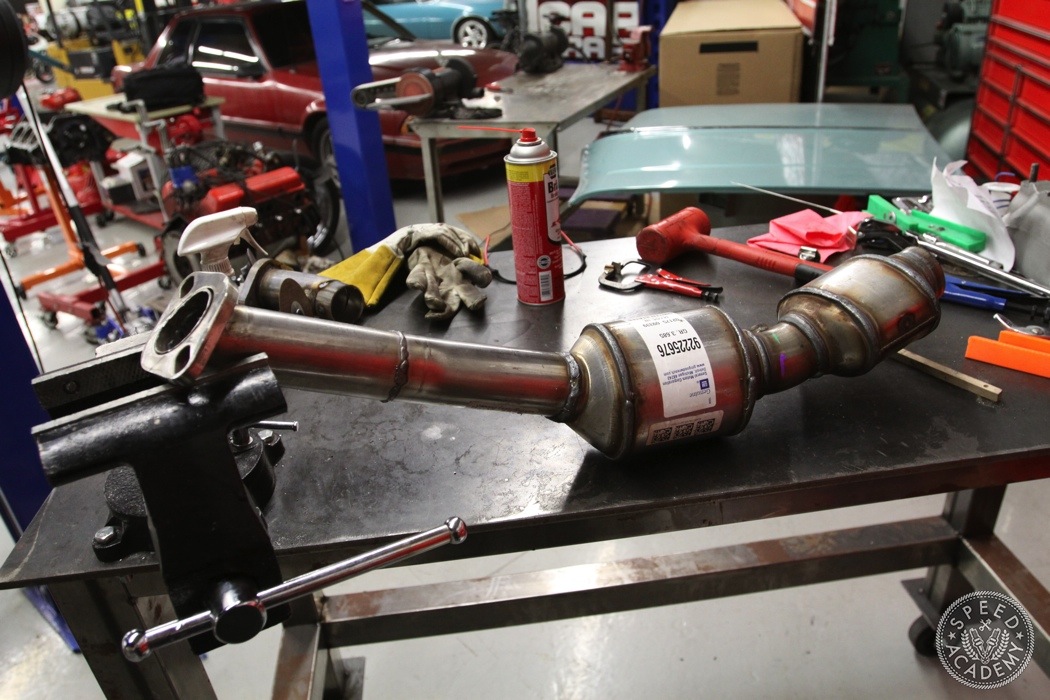 This is what the welded up passenger side cat pipe looks like. Not very aesthetically pleasing but it certainly fits and does the job. I should note that despite it being a tight fit, I can both sides on and off rather quickly which is also something to think about when building an exhaust system. You want to be able to remove and install parts without too much cursing. I only swear about 3 times when removing these pipes.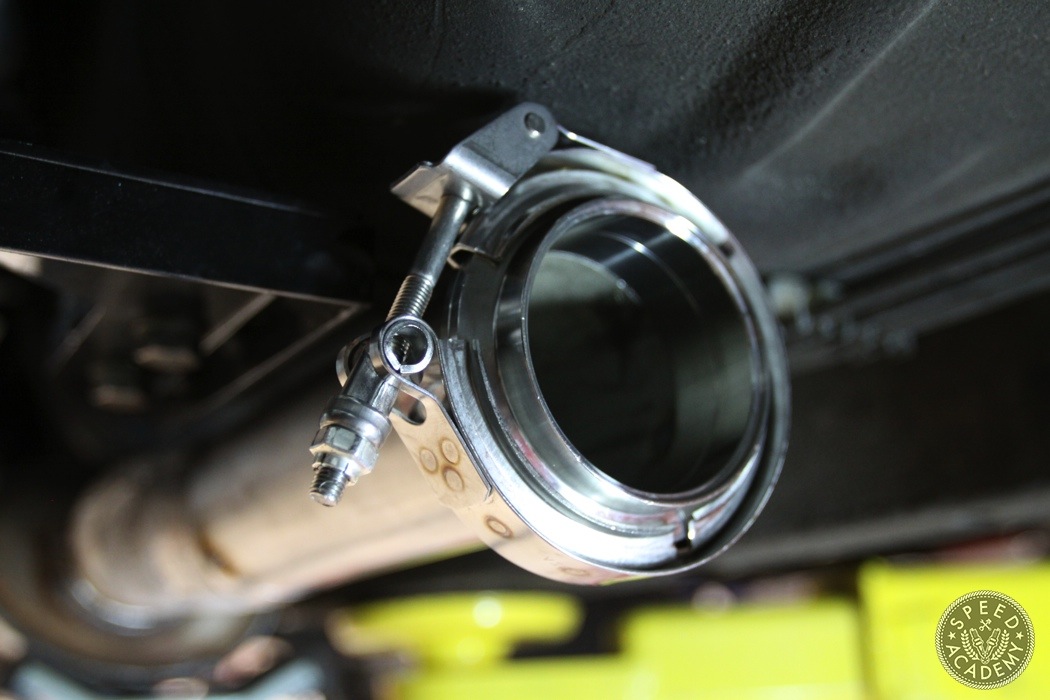 I opted for Vibrant V-band clamps for all my exhaust connections since they're low profile and don't require any gaskets.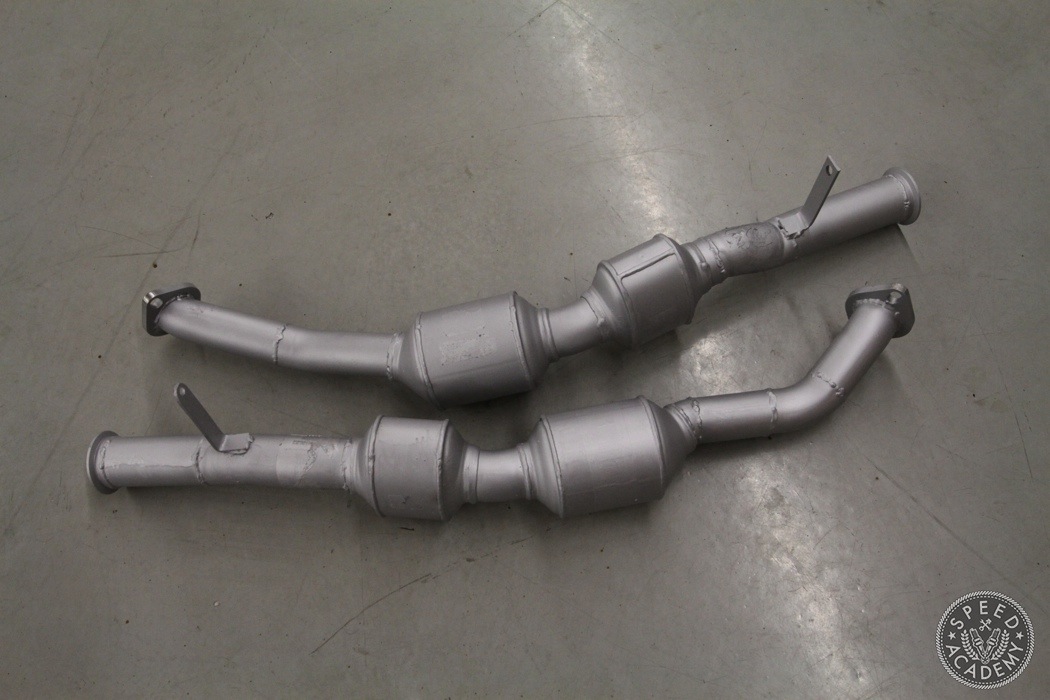 After adding a few brackets and welding up the remaining sections and support brackets, a coat of high temp silver paint finished the catalytic converter piping off quite nicely.