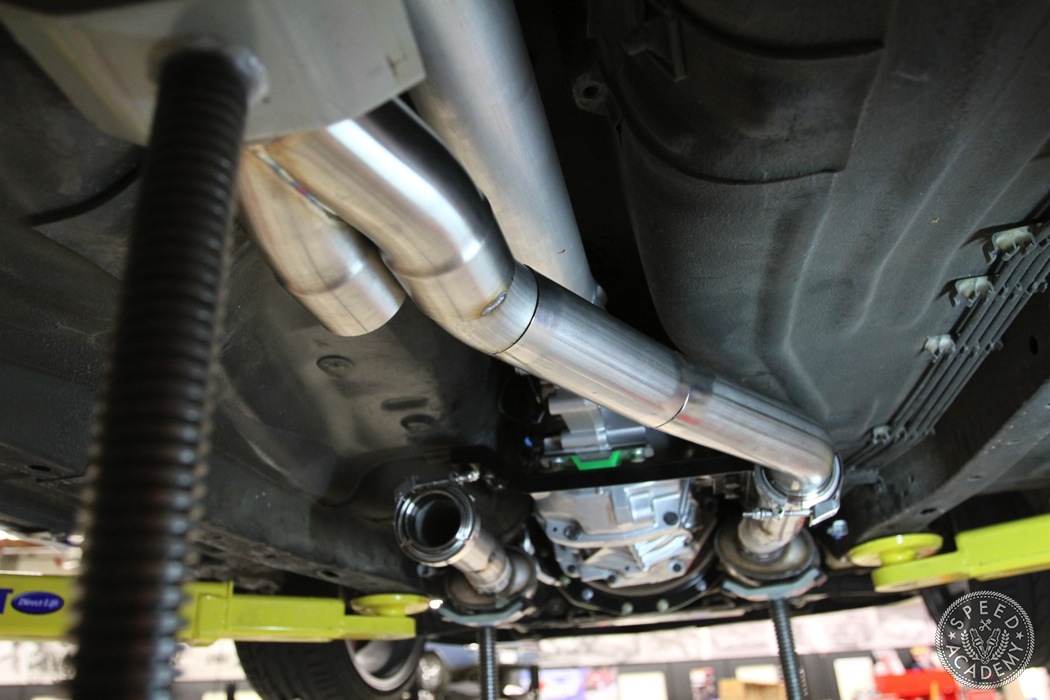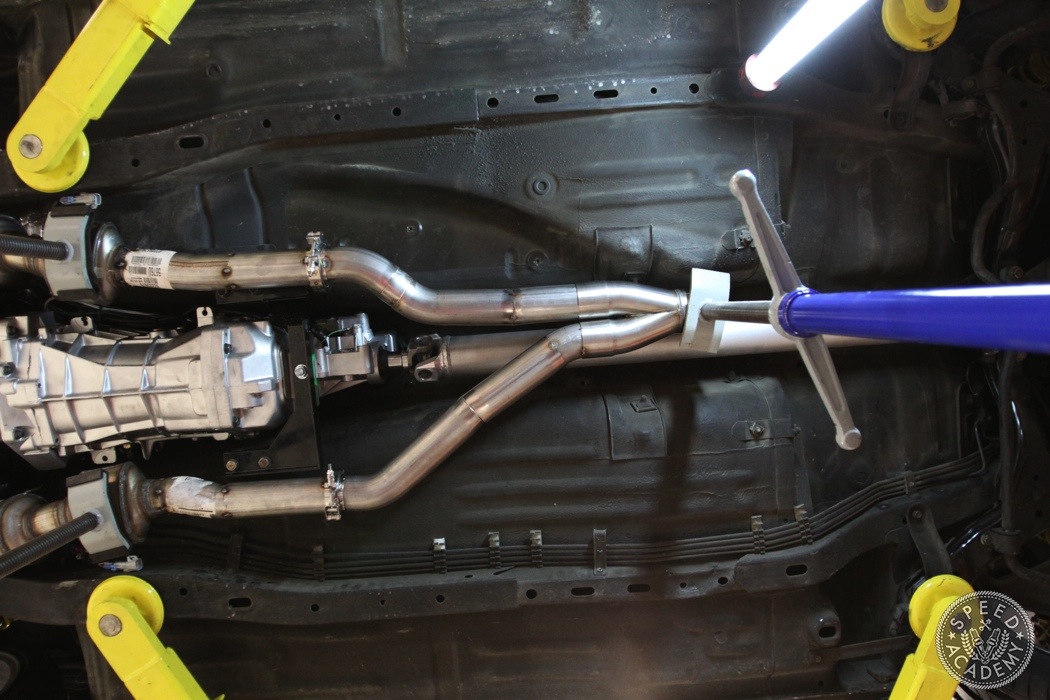 A Vibrant 2.5-inch to 3-inch merge collector mated the two sides of the exhaust system together. I had a lot of debate about piping length and where to place the collector but was told that it doesn't matter as much as I thought by a veterane Hot Rod exhaust builder. He told me "You're overthinking it" and I really was so I found a good spot for the collector and built the exhaust from there.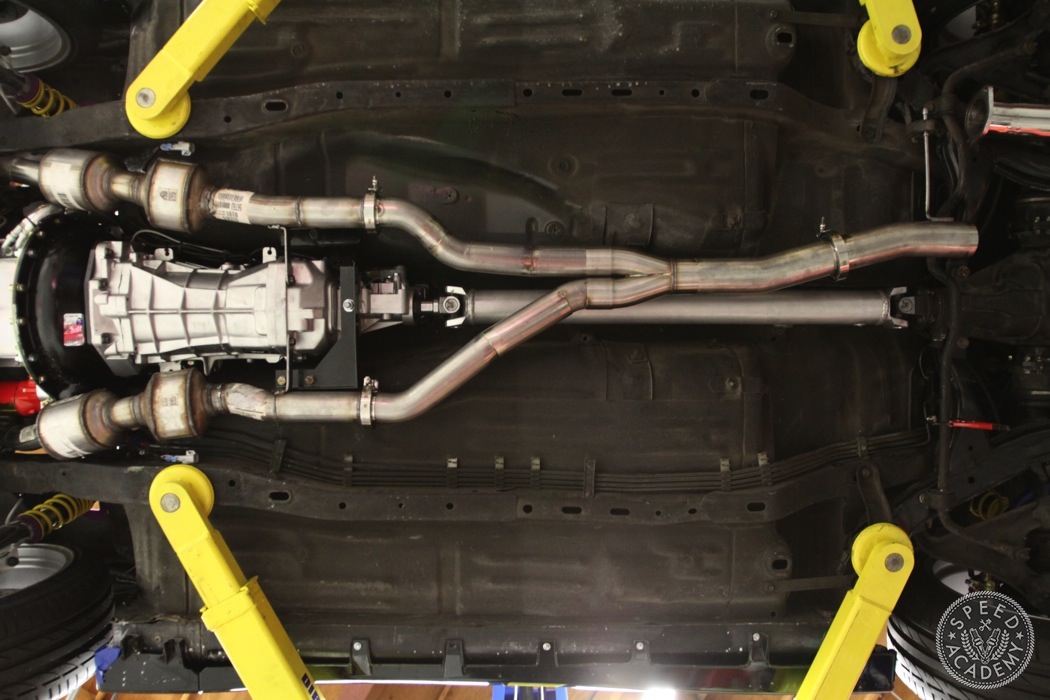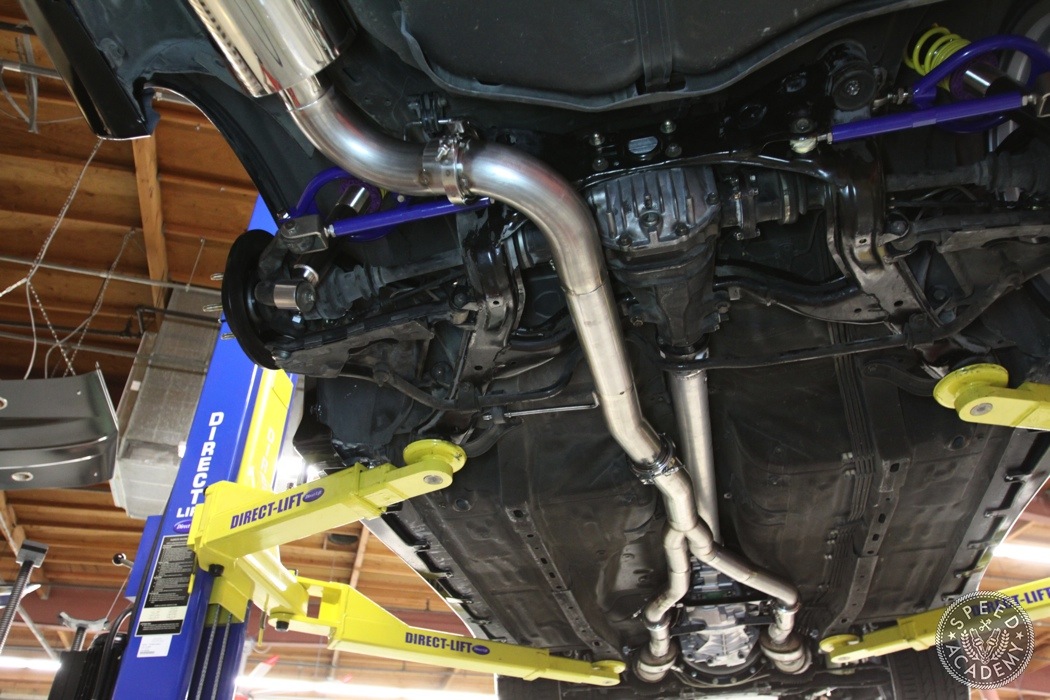 The rest of the 3-inch piping was pretty straight forward. I followed the stock exhaust path and added a V-band in as soon as I thought the system was getting a bit too long.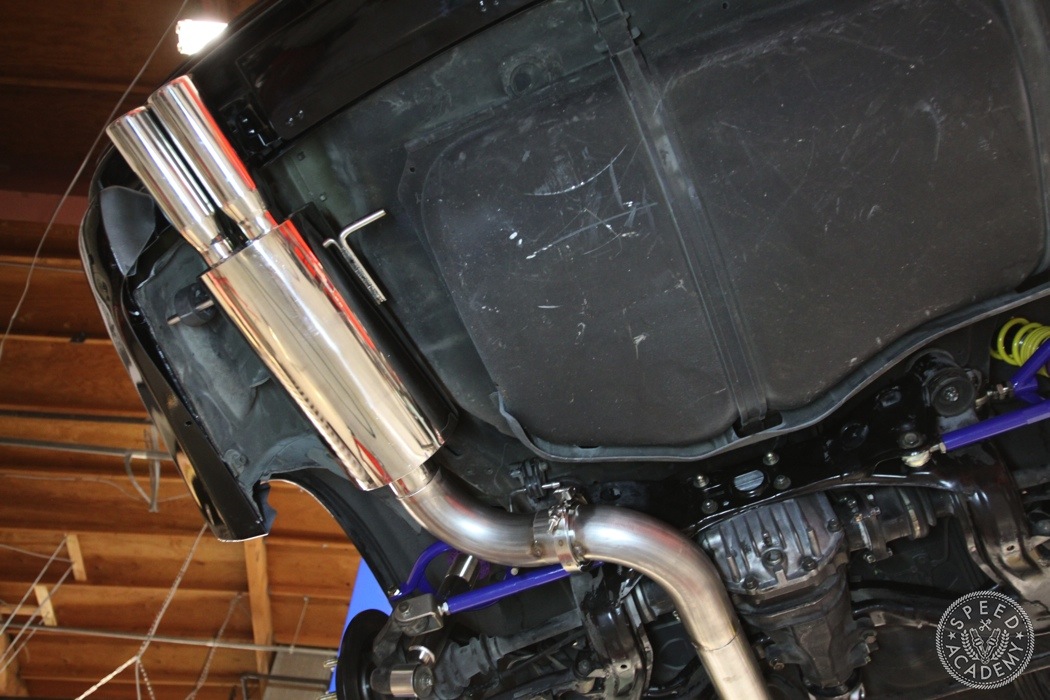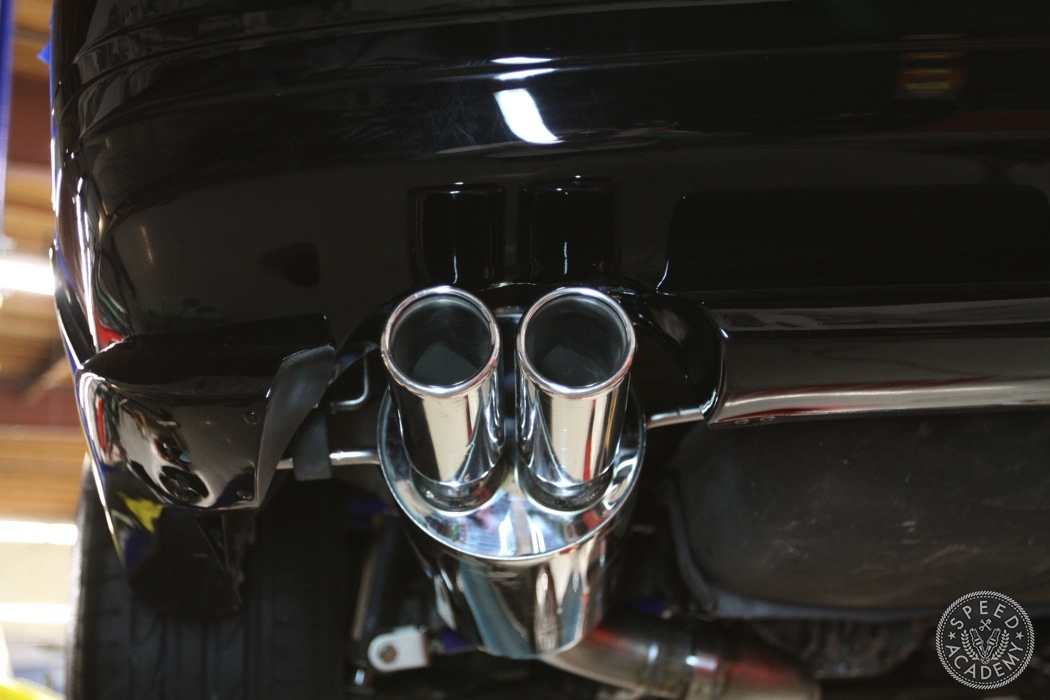 I finished the exhaust off with a 3-inch Tomioka Racing ovalized, dual tip muffler that was meant for a Subaru WRX but I really liked how OEM it looked.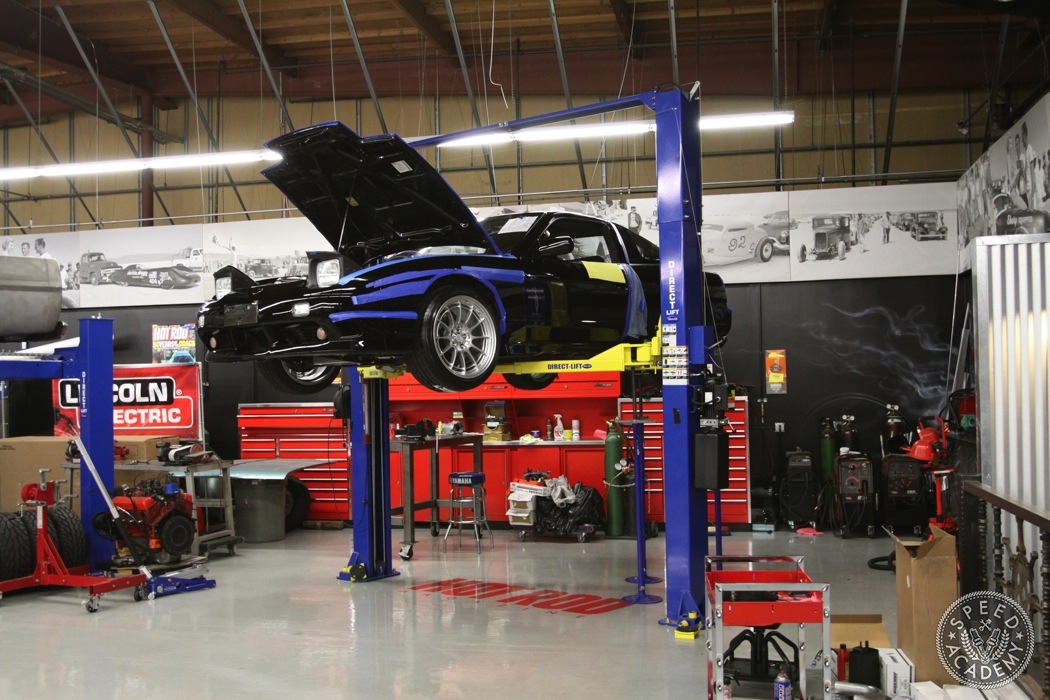 Having a hoist to build this exhaust system was a huge help, even then I have about 30+ hours into it all. The process is very time consuming but also just as rewarding. You can save some time by using an existing 240SX 3-inch exhaust after the merge collector. I was on a mission though, this was going to be my first custom exhaust and I'm happy I stuck with it because it's an incredible feeling finishing it up and knowing that you and only you built that.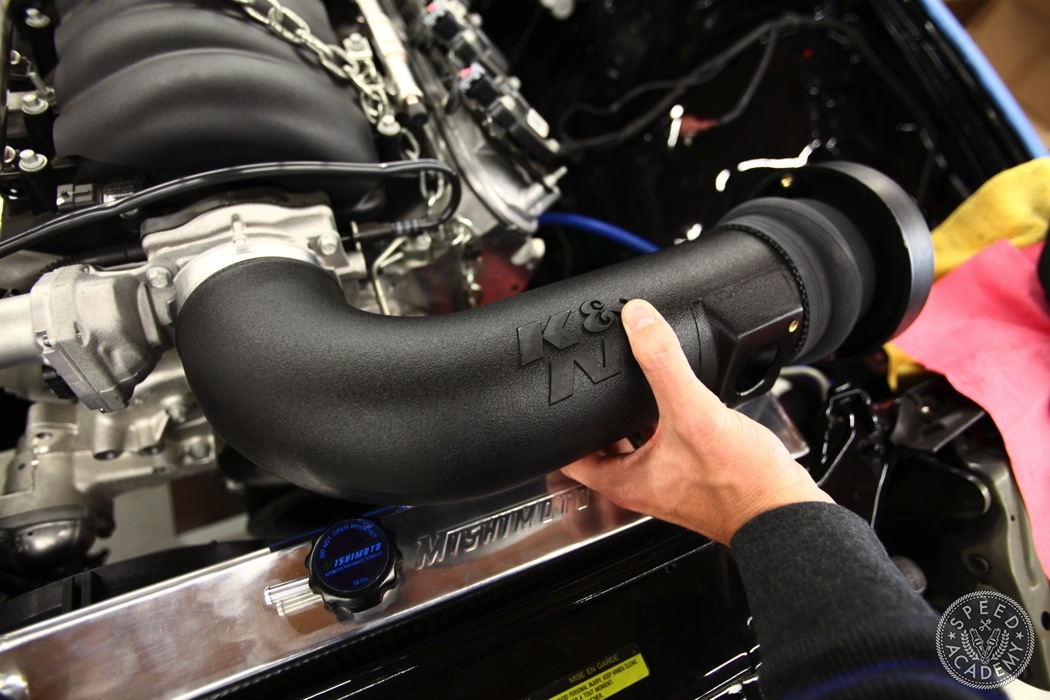 I could have also custom fabbed up an aluminum intake but the generous folks over at K&N sent me their ABS plastic 2010 Camaro SS intake. Plastic rejects heat better than metal and the K&N piece already has a provision for the MAF sensor so it was an ideal application… with some cutting and trimming of course.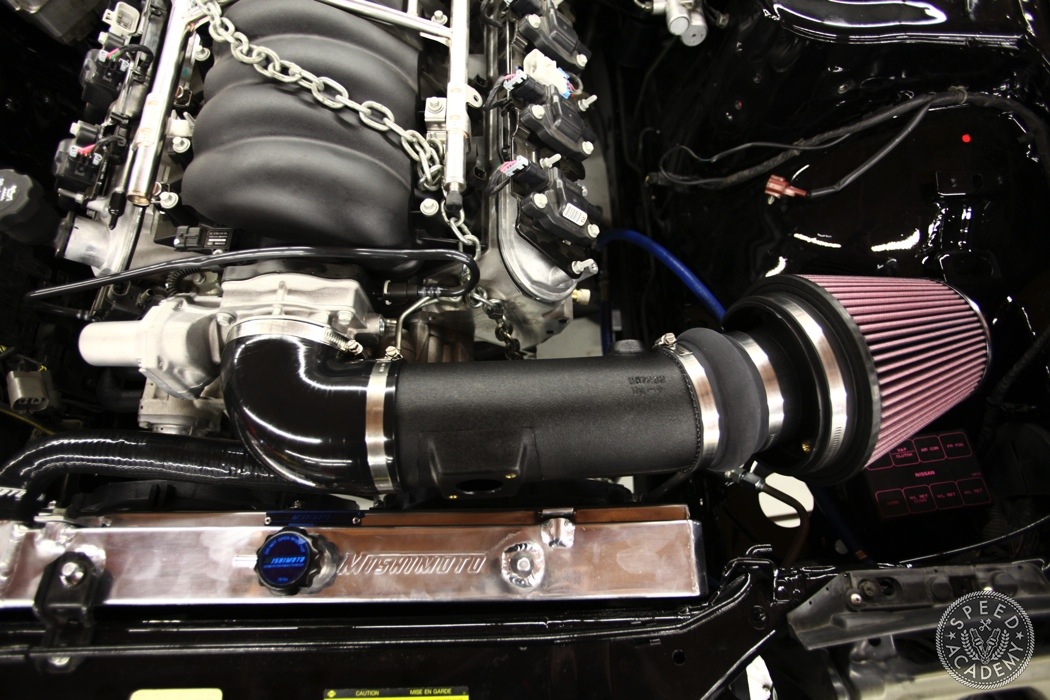 First problem, the 90-degree bend in the intake wasn't tight enough so I cut it off and replaced it with a short radius 90-degree coupler. After that thought the filter and mounting bracket bolted up with zero issues.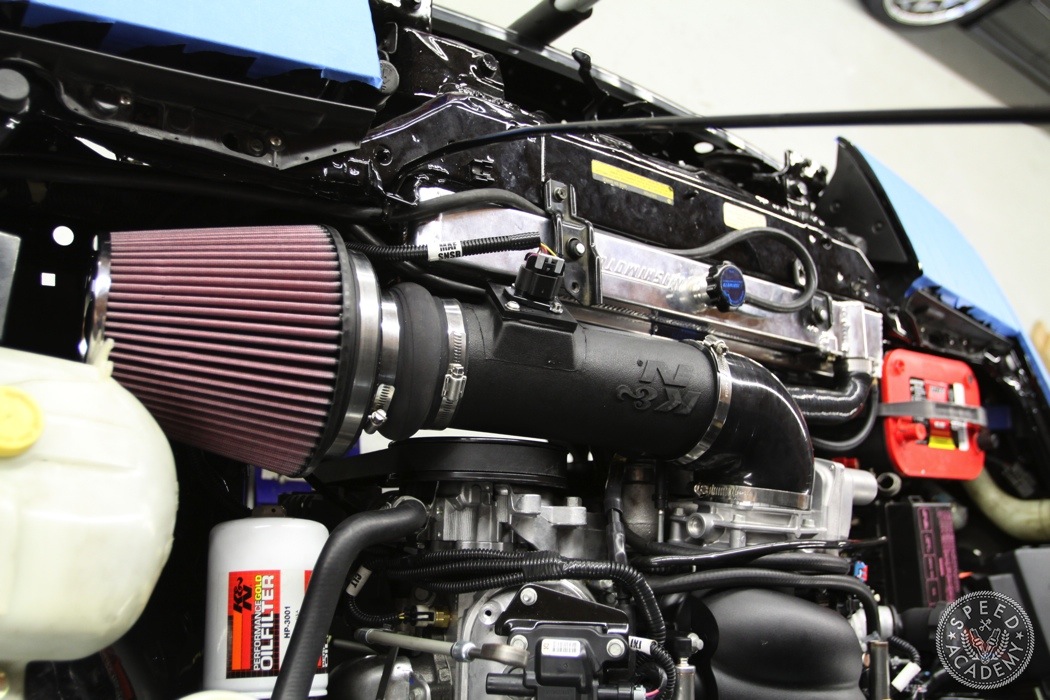 Did I forget to mention how tight a fit it is? I'm sure by now you're seeing a common theme with this install. Even so, the intake hasn't ever rubbed on the power steering pulley so it's all good in my books!