Marking the fuel lines is always a great idea before disconnecting them. That way there's no confusion during installation.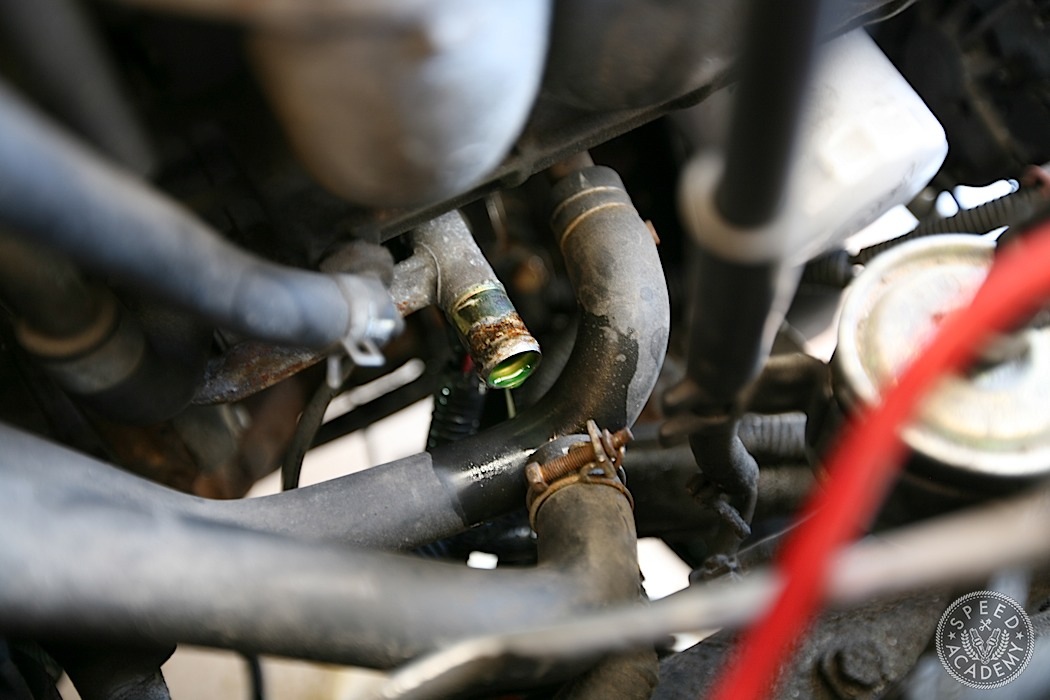 There are two heater hoses located just below the intake manifold. A bit of rad fluid is sure to be left over in the hoses so have a pan ready to catch the excess fluid… if you care enough about it.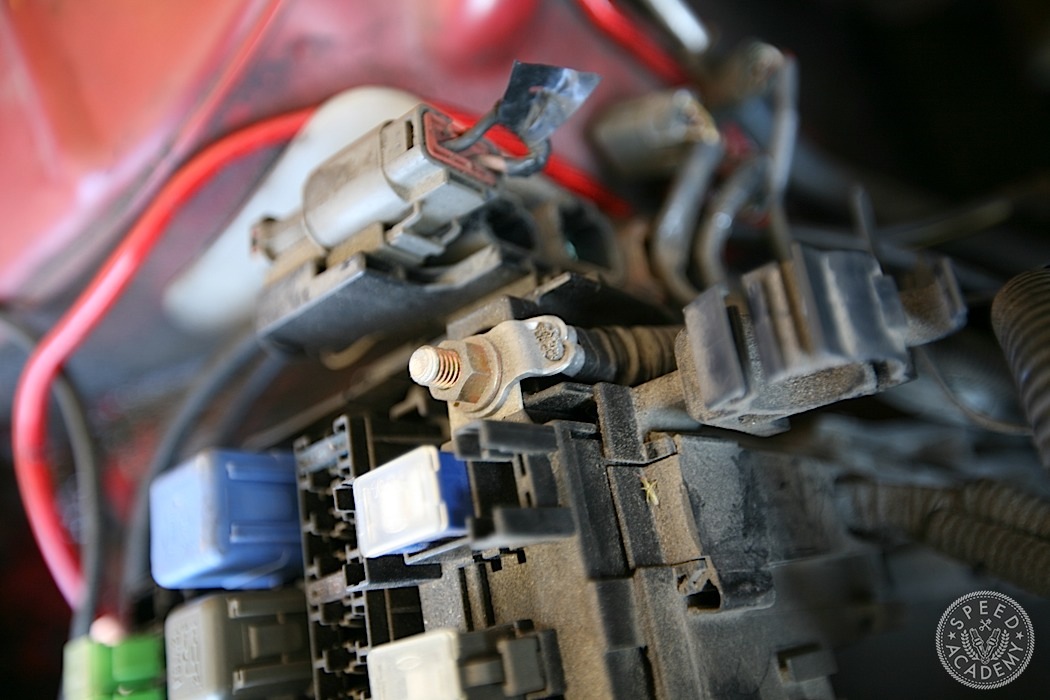 The other electrical harness that needs to be disconnected is the lower engine harness that runs to the alternator and transmission. Almost all the plugs and terminals are located beside the fuse panel.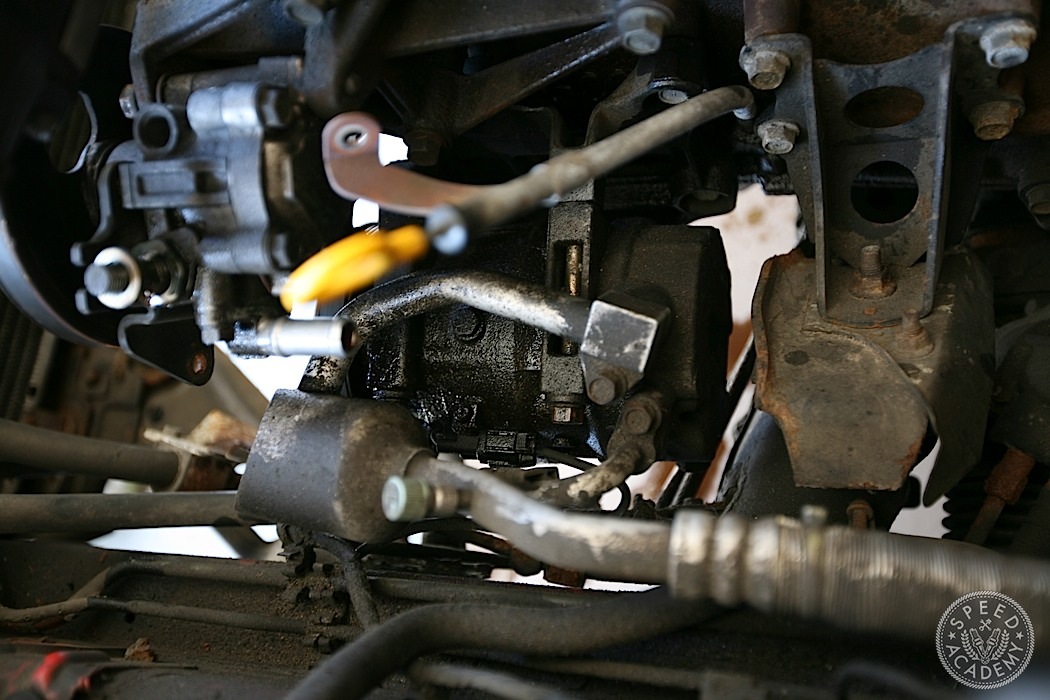 There are a few kits out there that allow you to reuse your KA AC compressor and if you're using one of them then unbolt the compressor and move it out of the way. Otherwise disconnect the lines as well and breath in that sweet, sweet, refrigerant (That's a joke, don't do that.)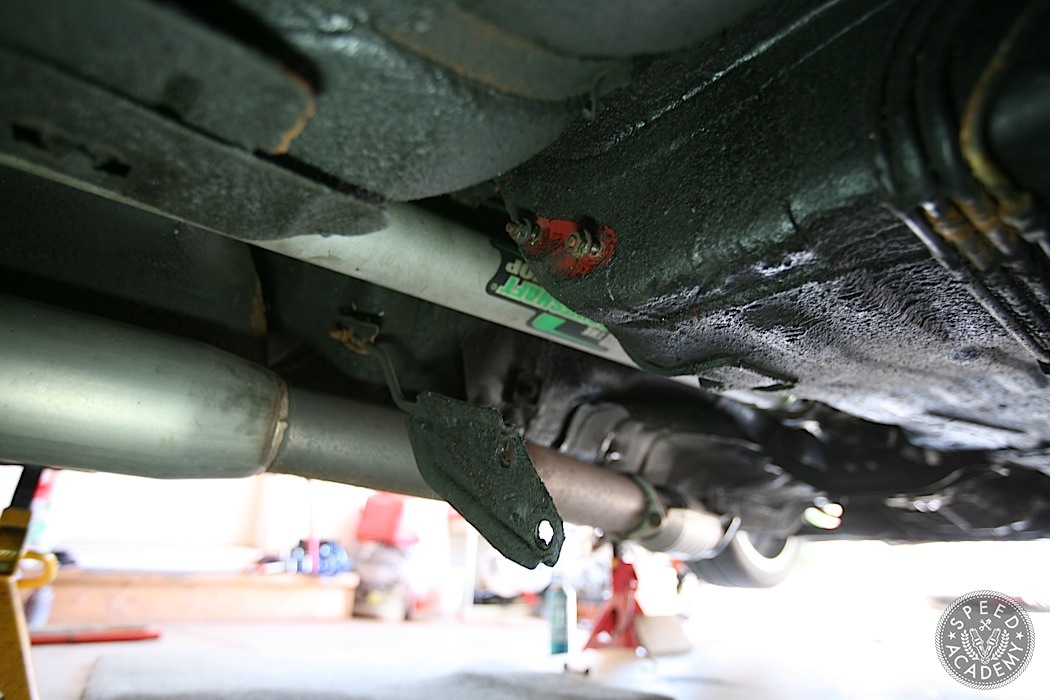 To drop the driveshaft, this bracket has to be removed or lowered out of the way. You don't have to take it off completely, just remove the bolts from one side so the shaft can slide out.

Pull your parking brake up and then loosen the nuts that hold the rear shaft to the differential. On stock shafts there is a middle carrier bearing that is held in place by two bolts. Remove them.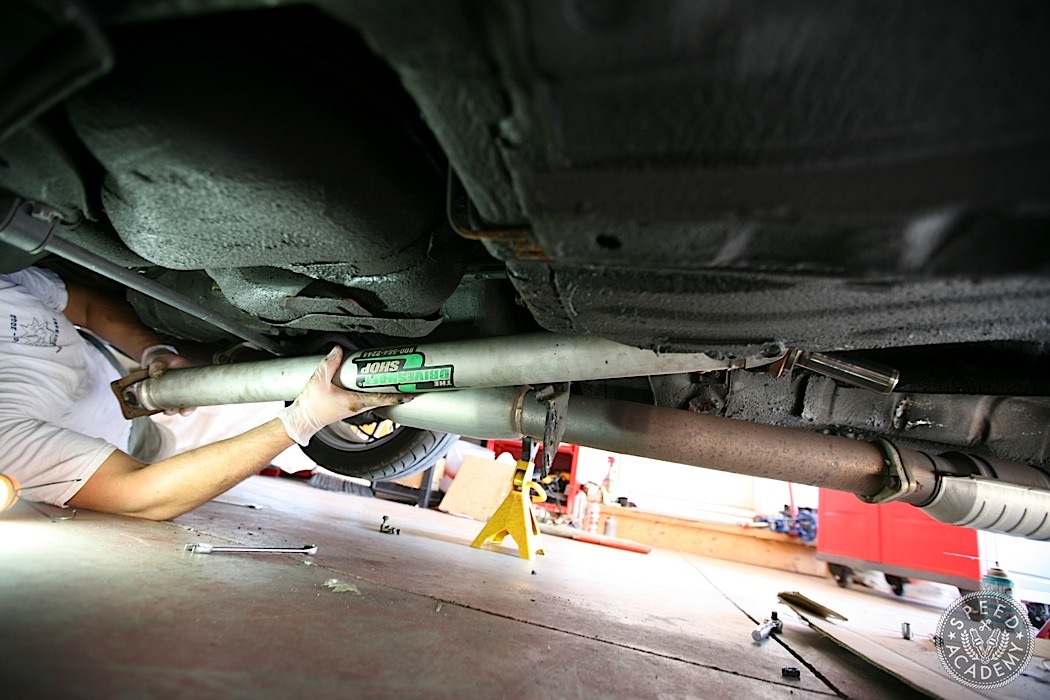 The drive shaft can now be lowered and should slide out of the transmission quite easily.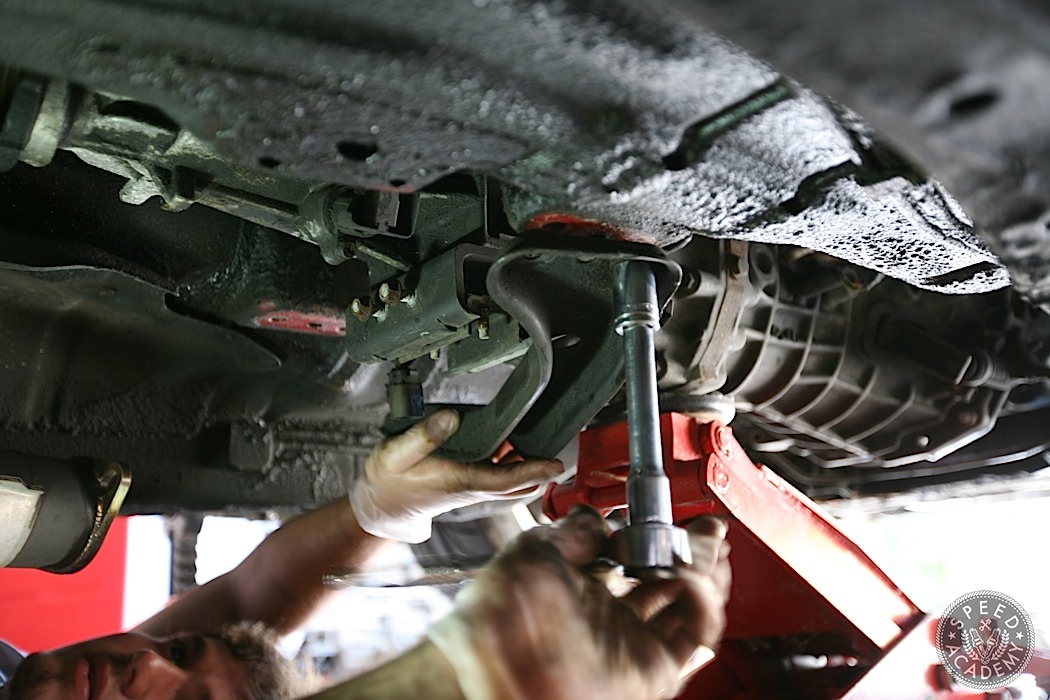 Support the transmission with a jack and remove the cross member holding it in place.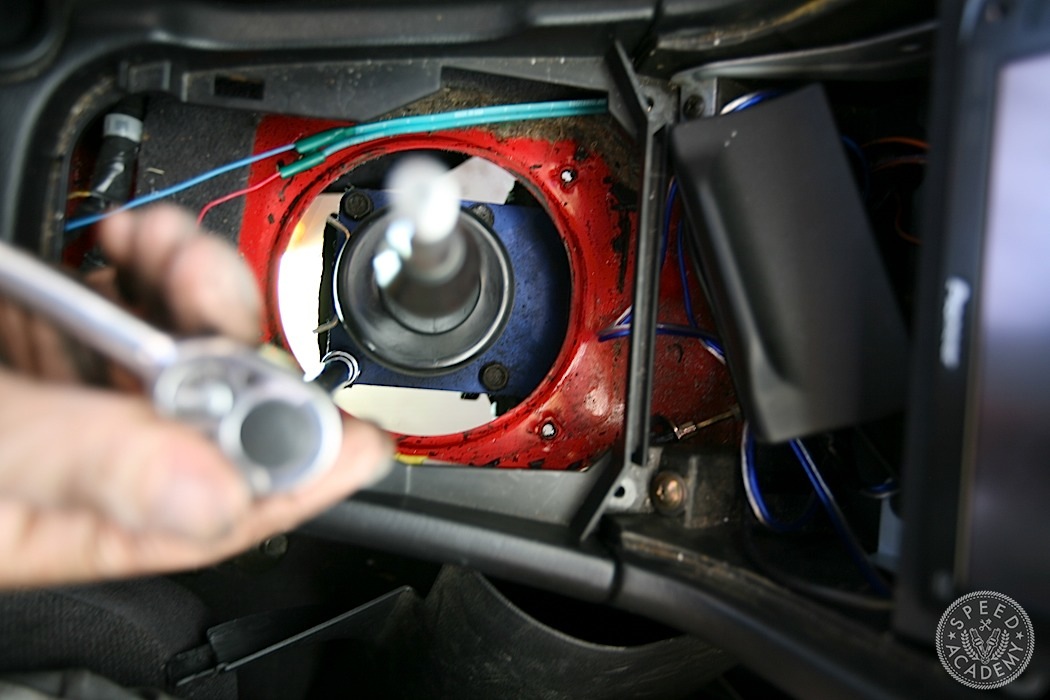 Jump inside the cabin and remove all the trim around the shifter and the rubber boot to expose the bolts to the shifter assembly. You can get to four of the bolts from the top and then the two hidden ones from below. Once they are all out, remove the shifter assembly. To get at the two front hidden bolts you'll want to drop the transmission a bit. It should be supported by a jack as per the last step, otherwise what are you thinking?! Get a jack under there.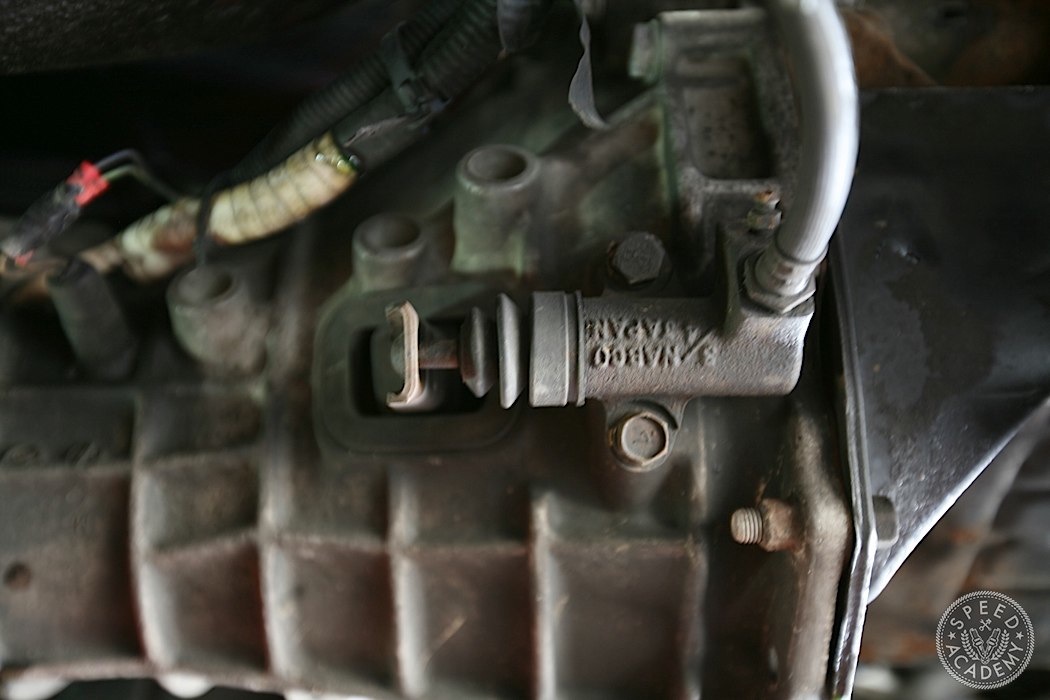 While you're under the car, slide forward just a bit and disconnect the slave clutch cylinder.