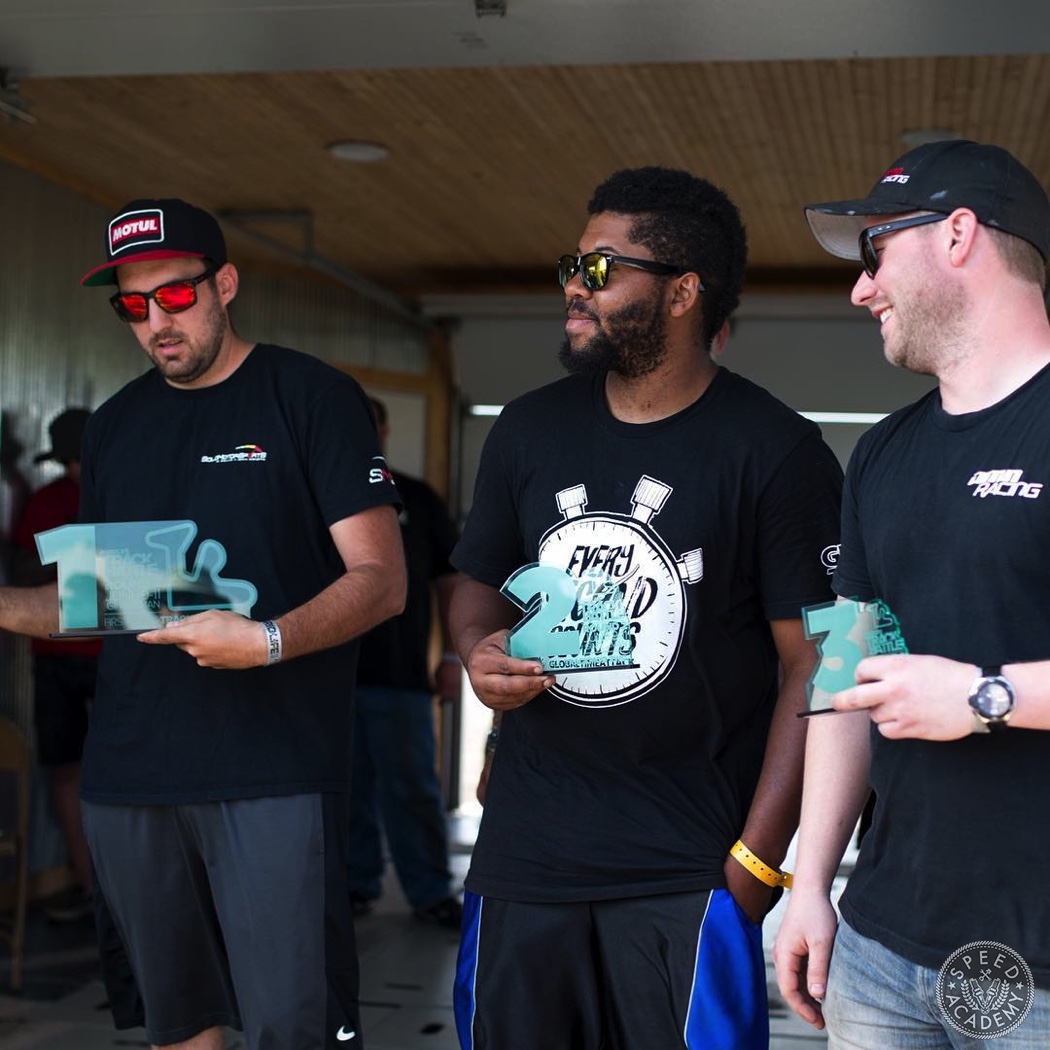 Back to Gridlife Midwest Festival, I ended up finishing 2nd in class with that lap you saw there and to be honest the car ran pretty flawlessly. It was a rare day for me and Sheri this year, but you'll see she got up to her old tricks soon enough. Oh, by the way, the two guys next to me are pretty fast. To the left is Tony AF (I mean he has his own fan page so you know he is a big deal). Dan #FDL Lewis is on the right and he has the prettiest track S2000 I have ever seen. Like no, seriously, it's gorgeous, in fact, I'll post a photo of it next…..behind me like it always is. If you can't tell, GridLife brings all type of people together and your rivals become friends that publically joke around like I'm doing now.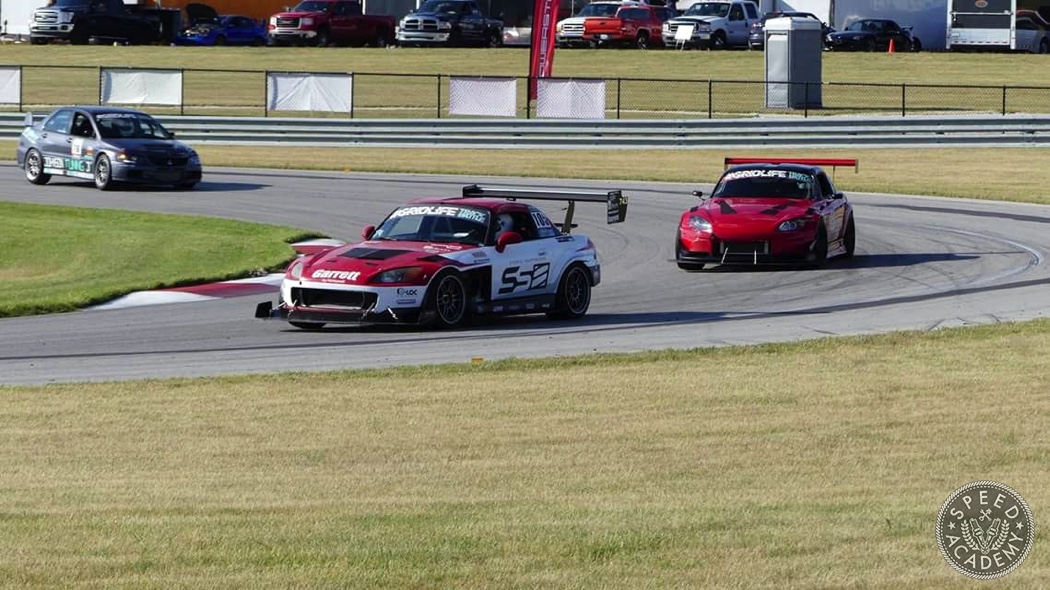 Like I told you always behind me #FDL. With that being said, Round 3 was next at Autobahn, a track that's just 30 minutes from my house and is actually my favorite local track. I guess mainly because I'm usually pretty successful there, but Sheri had different ideas this year. Maybe I gave her too much praise after GridLife, but whatever the reason, Autobahn was a struggle from the start. I had vacuum hoses melt off the wastegates, then some unusual lean spikes that haunted me all weekend (I found out at a later event it was a dying alternator that couldn't supply enough volts to the injectors). I also had a new foe to deal with in the form of a fire-breathing Corvette. No, it was Fleming from last year (refer to my first article Bad to rad Part 1 for some history between the two of us), but it was a new Corvette, a Z06 C7 that made my 480-hp look like entry level power. We battled all weekend on three different track layouts, a combined total of 2 seconds seperated us, and 1.7 of those seconds came from what you are about to see below.
If you didn't watch it all the way through, my car caught on fire starting at the 3:10 mark. My catch can filled with oil and then before you saw the flames in the passenger side footwell and engine bay the oil overflowed onto the exhaust and downpipe and ignited. When you see the flames in the footwell, that's when the fire spread to the downpipe. That was the beginning of the end to my 2017 season. I did end up fixing it the car enough the next morning that I was able to finish up on Day Two with a new personal best, even though I still got beat by 1-tenth by Yonkers. Here's that lap over on my YouTube channel.
So that event I ended up finishing 2nd in class, but that wasn't the big outcome of the weekend. The biggest thing I learned was I have been focusing way too much on the wrong things. My car wasn't as safe as I thought it was, it wasn't as reliable as I wanted to be, and I found myself rushing to get ready for events. It felt like it was time to press pause and take stock of things.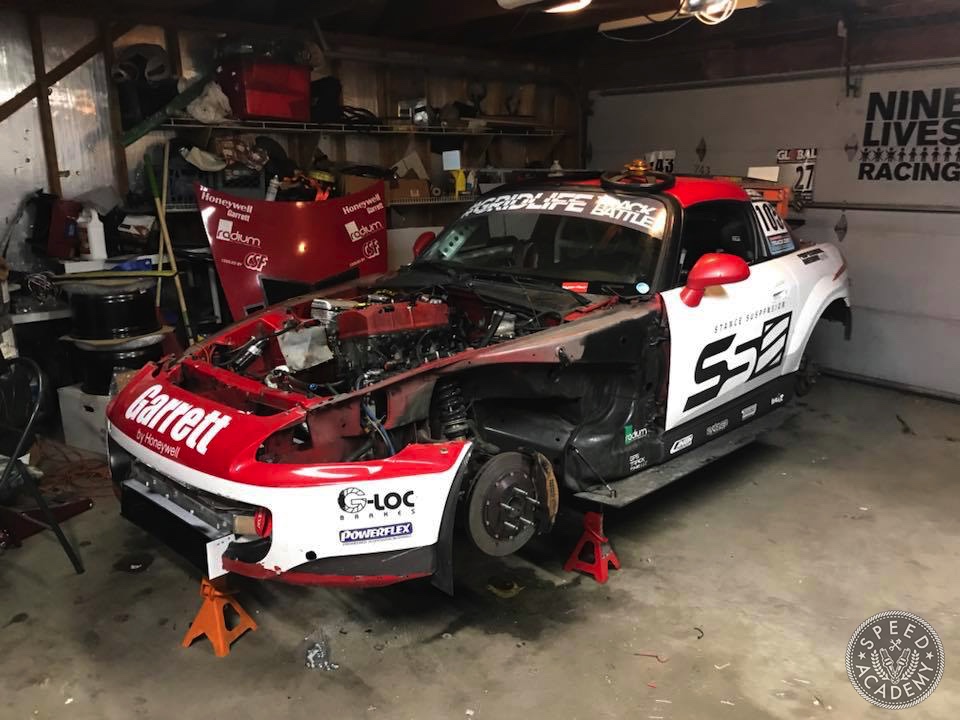 So I swallowed my pride and took it all apart. I'm going to be addressing every bolt, every burnt wire, ever leak, every weird sound, and everything I just dealt with. I found out that I was just spending way too much time and money band-aiding things. That time could have been spent with my lovely girlfriend, Jennifer, who put up with all this mess, or with my Professional Awesome teammates helping them get their car ready or hell just sitting on my butt playing Forza. My dad has agreed to help me a lot more, he was devastated about the VIR trip. He said "man that sucks I wasn't doing anything I could have driven the whole way, you were going to be in a magazine, I would have taken you. I'm sorry." This really touched me cause it's rare that I get some encouraging words like that. It's usually implied but not directly said.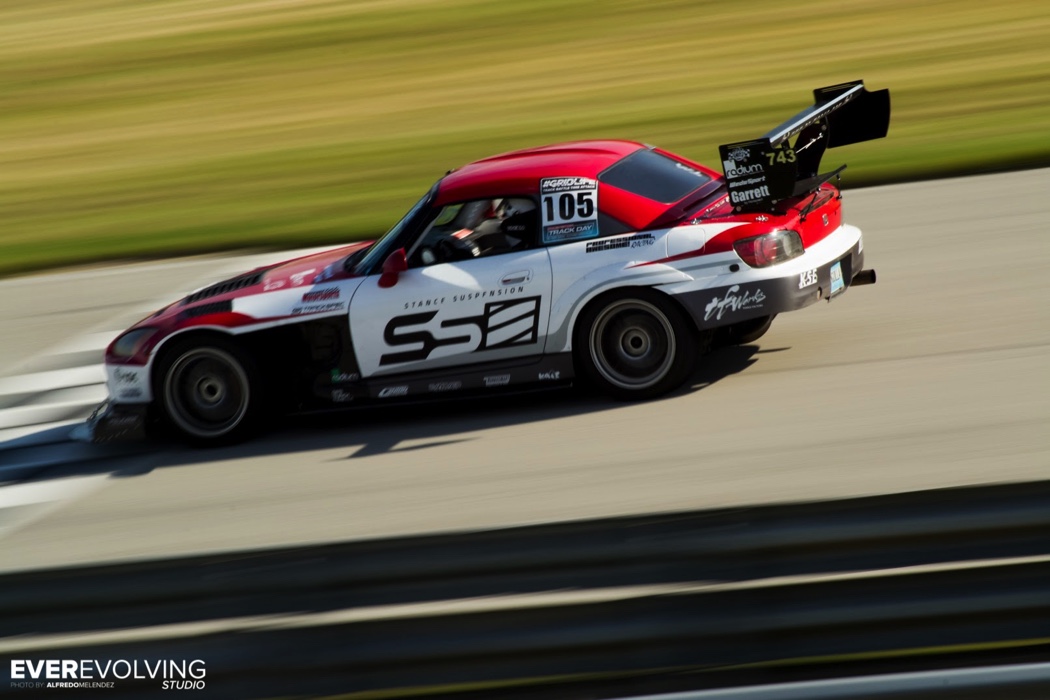 The question that I keep fielding now is, will it be out next season? Hopefully, but that doesn't matter to me, it'll be out when it's ready and not a moment sooner. Don't you guys worry though, I'll take you on the journey with me with making Sheri great again. I feel like since I have been writing these I keep "rebuilding" it, but I'm really not. I'm just changing a few key elements. Down in Professional Awesome HQ we have come up with a new more efficient aero package, I'm working with a few companies to come up with a more efficient wing, and I'm working on making everything else more efficient all around (look closely in that photo of Sheri in my garage and you can see that I am no longer V mount). I've learned from some of my Gridlife competitors that you don't need a million parts to be quick. That's also something we stand by at Pro Awesome, you just need a good combination of parts that are set up well.
I really enjoy talking to you guys, so feel free to reach out on Facebook or Instagram. I guess see you later Space Cowboy, until the next time. (Yes everytime I leave you I will give you an ending quote from a late '90s or early 2000s anime film from my childhood).