Professional Awesome and I have been very busy making Sheri more competitive this year. Each year it seems that the fastest lap time from last year won't get you on the podium the upcoming season. With that itching at the back of our brains, we started off with the easy things that needed to be addressed.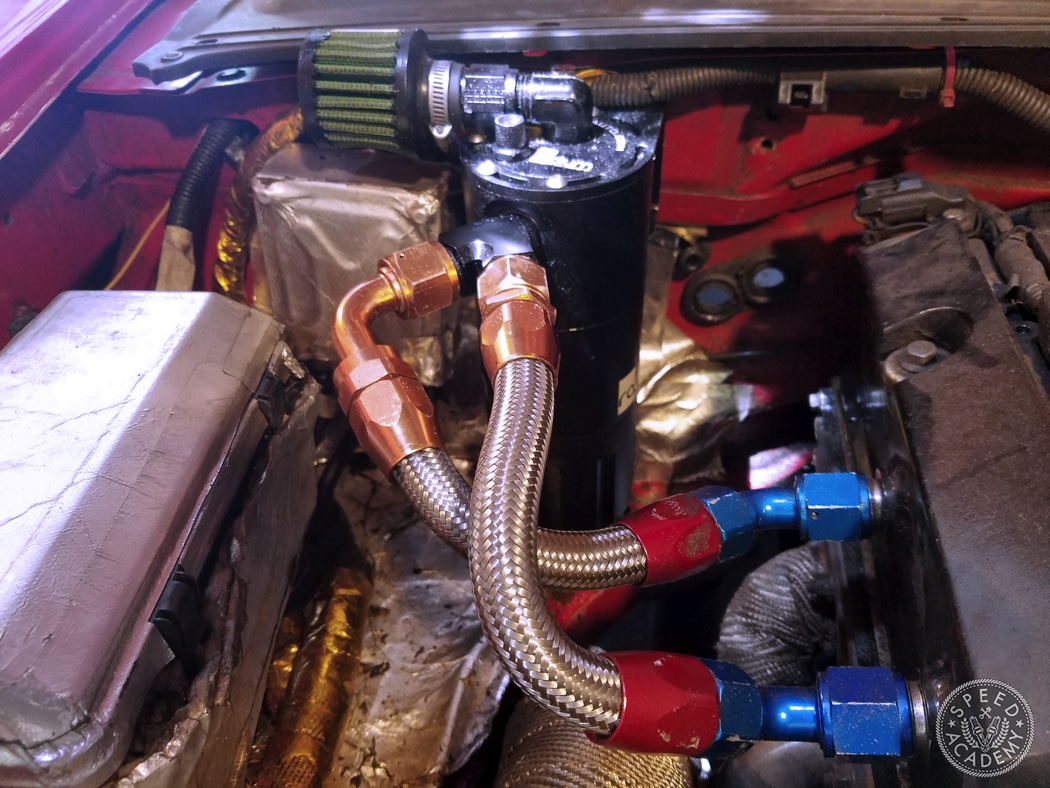 The oil catch can volume was something that needed to be addressed. Sticking with Radium Engineering products, we chose their competition catch can. It holds a full liter of oil which should be more than enough to keep oil off my turbo manifold. This can is so large that it took awhile for me to figure out where to place it. If I didn't have a noodle hood (what I call my hood since I cut all the skeleton out of it) it would not fit where it's at now.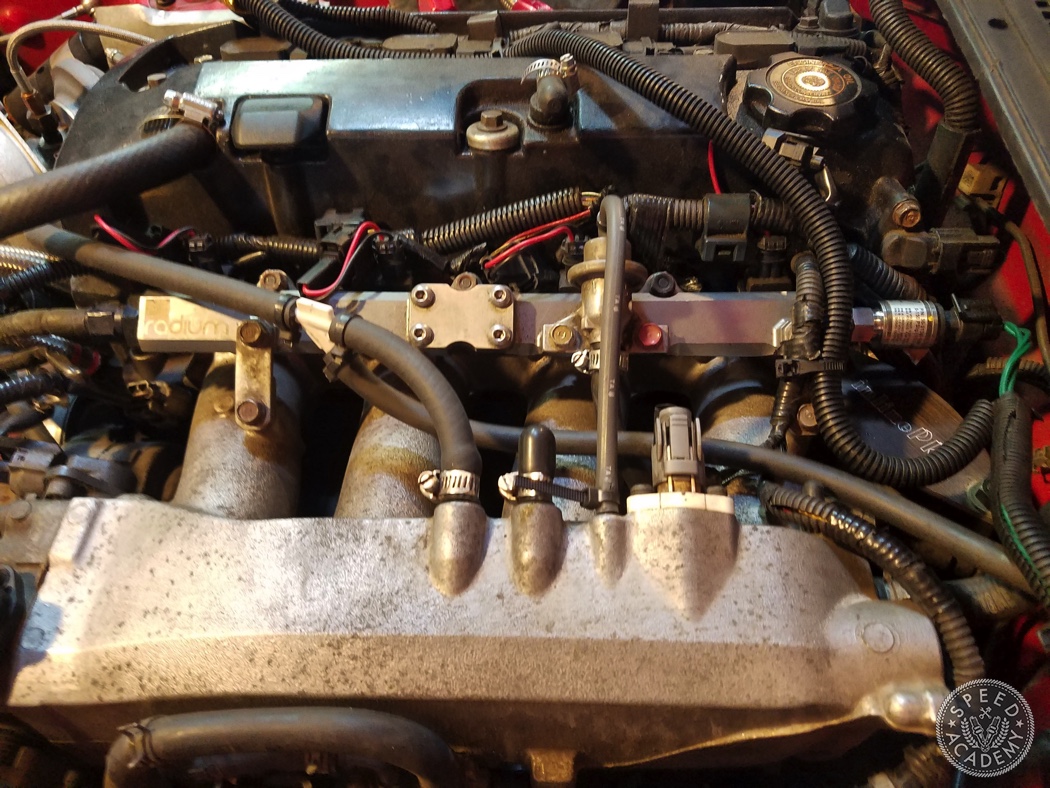 We also started cleaning up some wiring. There were some wires that were cut here and there. The main two being in the O2 sensor harness which took forever to find and the other being in the MAP sensor pigtail.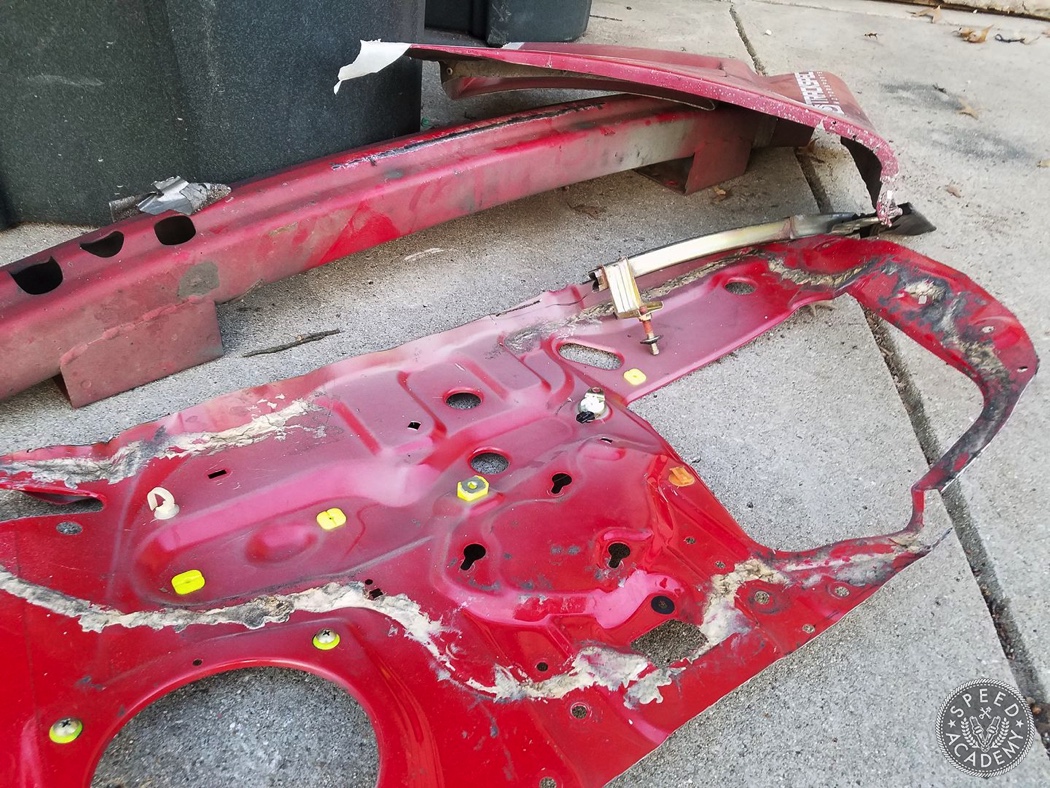 Once the car was 100% ready to go (as much as it was last year), we started planning on how to make it faster. Of course, some of the easier ways to go faster are A) take weight out, and B) add more horsepower. We did both! To be honest we didn't have much time to cut out enough metal and build replacement structures. We did take out another 30-lbs and in the near future we will be replacing headlights with carbon blanks.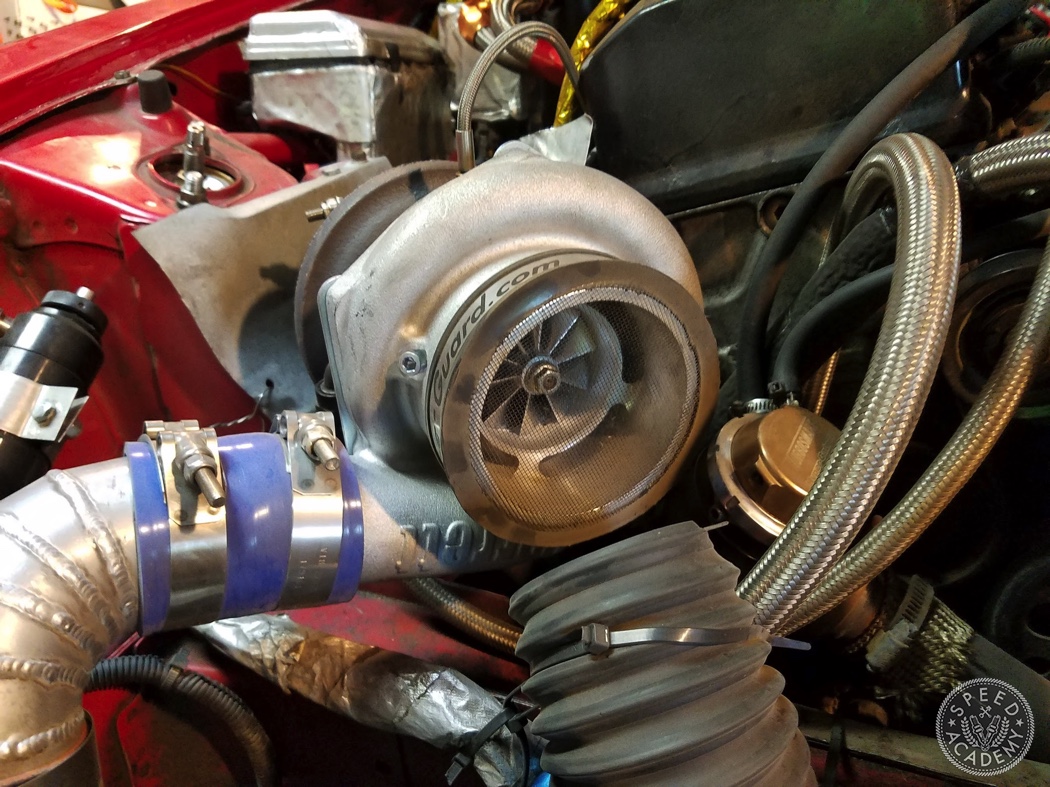 To address the need for more horsepower, we called our buddies at Turbo By Garrett to get our hands on a GTX3582R Gen II. This turbo sacrificed a very small amount of RPM in spool time compared to the GTX3071. However, the upside of the GTX35 compared to the GTX30 at the same PSI is huge. My end goal is to slowly creep up to 700 or so to the wheel, so this is a turbo that can keep up with the transformation of the car.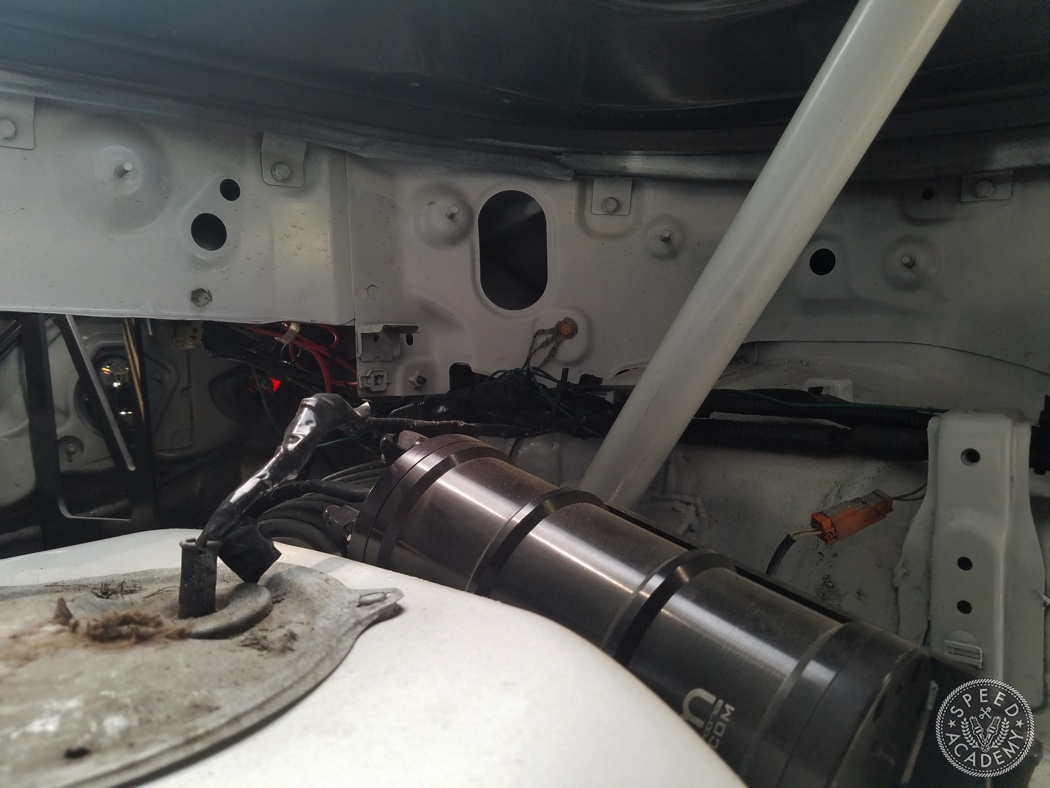 With more air you need more fuel, so we swapped out our loaner ID1000s for Evolved Injection 1200cc injectors. We also installed a fuel pressure sensor onto the Radium fuel rail so we could have a fail safe for a loss in pressure. While we were changing fuel components we also added a AEM 320 fuel pump in our Radium surge tank and let our in-tank Walbro 255 feed that pump.
Yusuf at Flyin Evo 2ning was eager to get her on the dyno and see what she could do. Last time it was on the rollers it actually only made 300-whp due to boost leaks and some other things that broke while it was there. Yusuf spent two days working with me to get everything double checked and ready to make some serious horsepower including educating me on why he wanted to switch to E85. When the car was on 93 octane, he made the tune very, very conservative so that my "prison motor" (it's called that because it was bought in the parking lot of a prison yard) could last the entire season. In his words "the margin for error is much larger with E85", so he can get semi aggressive and it'll still be safe.
When it was all said and done, Sheri's F20C made 480-whp and 390-ft/lb, which is over 110-whp from where we were last season. That's all at 14psi on our stock prison engine, since we ran out of time to start playing with the boost controller. We wanted to see what it would do in small 2psi increments up to 21psi. I am also installing the AEM flex fuel kit so that whenever I run out of E at the track my day isn't ruined. Some tracks don't have E85 anywhere nearby, so I'll just run 93 in practice instead of burning up the liquid cocaine.