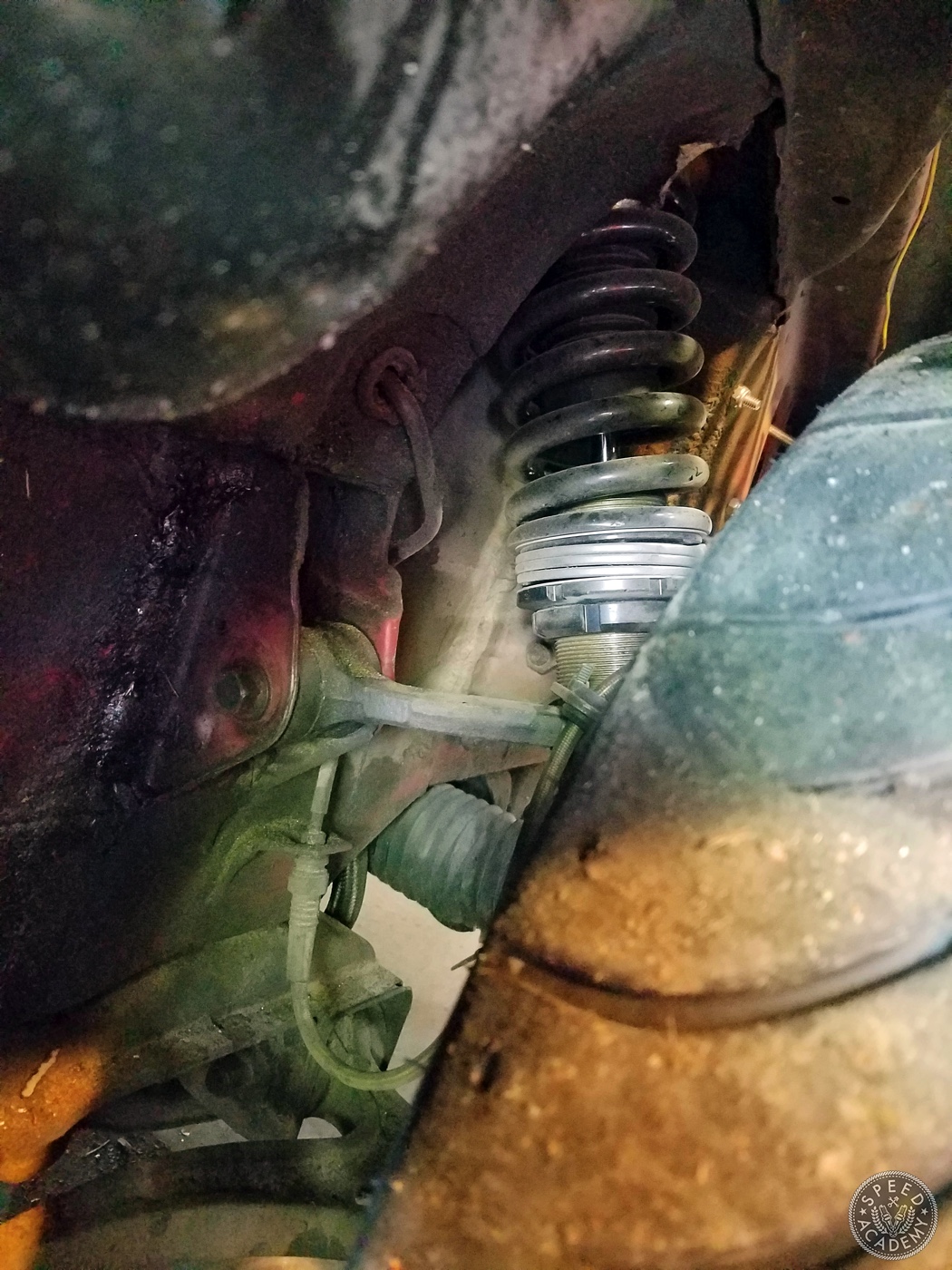 Since we added power, one thing I did not want to overlook is how to put it all to the ground. We opted to upgrade to Stance XR3 3-Way adjustable coilovers with 16/14k springs. These coilovers are the top of the line from Stance USA and have blown me away in the short time I've driven on them at VIR. They allow us to have all the control we need to putting down the fastest lap time; hopefully the fastest S2000 lap time.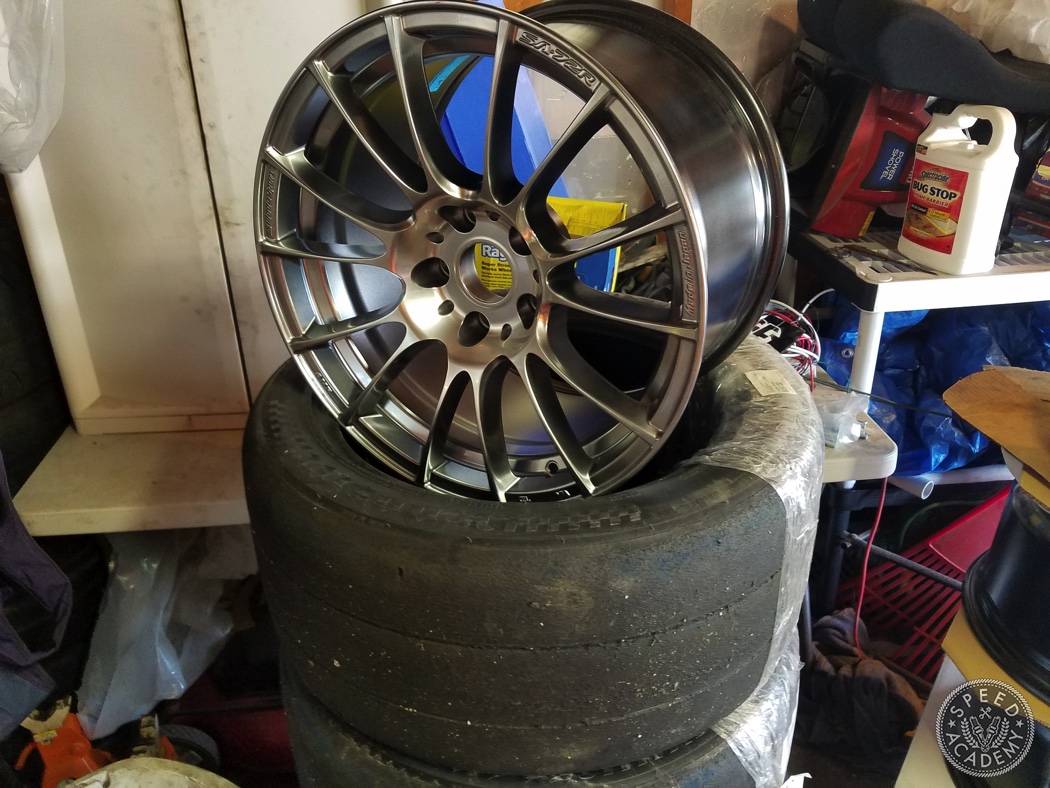 The most important part that you can buy for your car is tires. Ultimately they are the only thing in direct contact between your car and the pavement. Since we are chasing the fastest lap time, I opted to upgrade to Hoosier A6 to test out and if all goes well I'll move up to Hoosier A7 in a modest increase in width to 275 from the 255 I ran last year. I have wrapped them around a set of WedsSports SA72R Wide Spec 17×10.5 +44 wheels.
The modification that has me the most excited and what Professional Awesome is known most for is aero. Sheri will be changing throughout this year when it comes to aerodynamics. We started with the splitter. We incorporated a bigger diffuser onto a bigger splitter. We also added a sturdier air dam. What's missing in the photo above is the new mounting hardware that we will be using instead of these hardware store turnbuckles.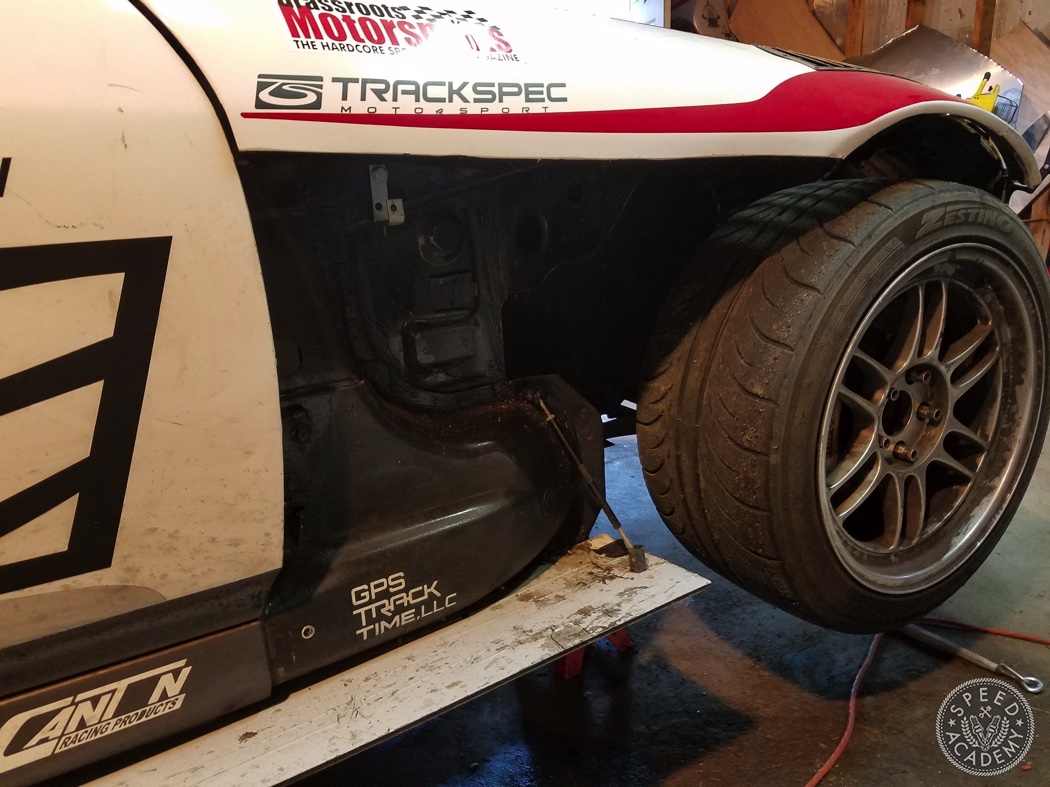 My fenders slipped and landed on a cutting wheel. Although it might not be the most attractive thing in the world, cutting my fenders in half and adding some block offs to the wheel well is very functional. The amount of air that will be allowed to escape this section and stay attached to the car is very beneficial. I do not recommend everyone do this, but it is something we can help you figure out if you contact Professional awesome on Facebook.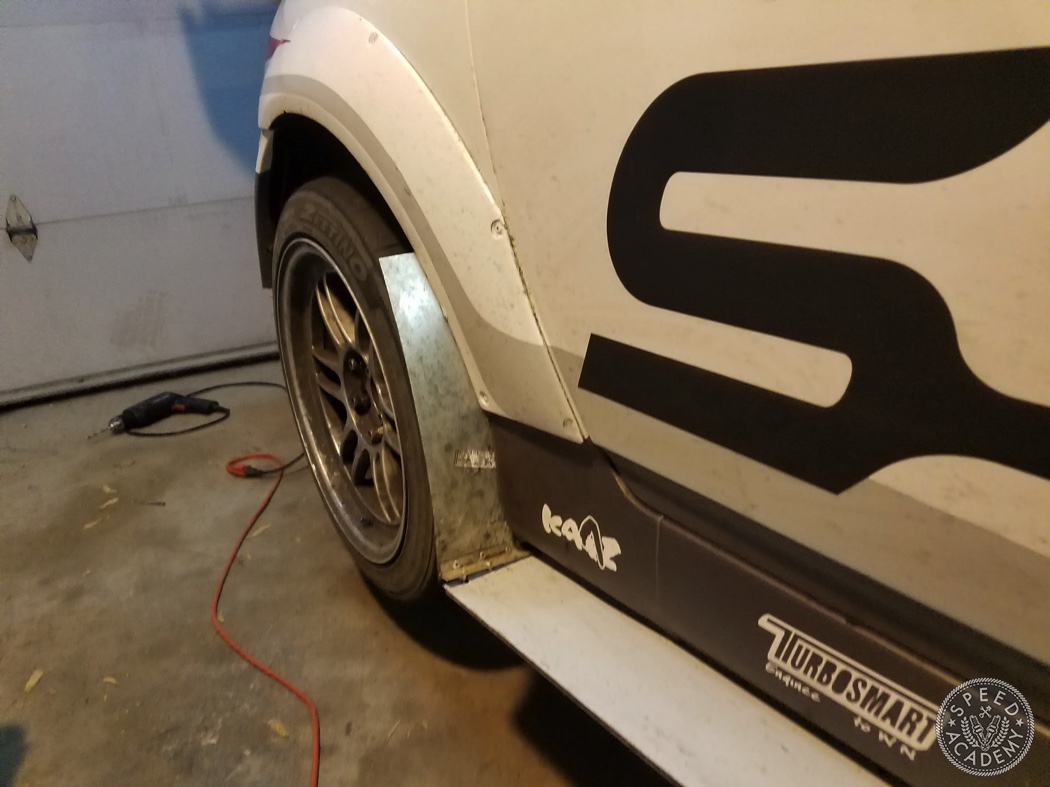 We also added these side splitters that incorporate rear tire spats in them. This is Stage One of those as we will be building on these in the future.
The most stylish mod that I have done this off season would be the vinyl wrap. Midwest Wrap Studio turned something on a computer screen into a real life piece of art. If you are in the midwest area this should be your go to guys, hands down! That's it for this update on bad financial decisions, next time I'll take you on a trip to Virginia International Raceway.
Next up, I'll cover my GridLife Midwest experience, which is always one of the most fun weekends of the year.