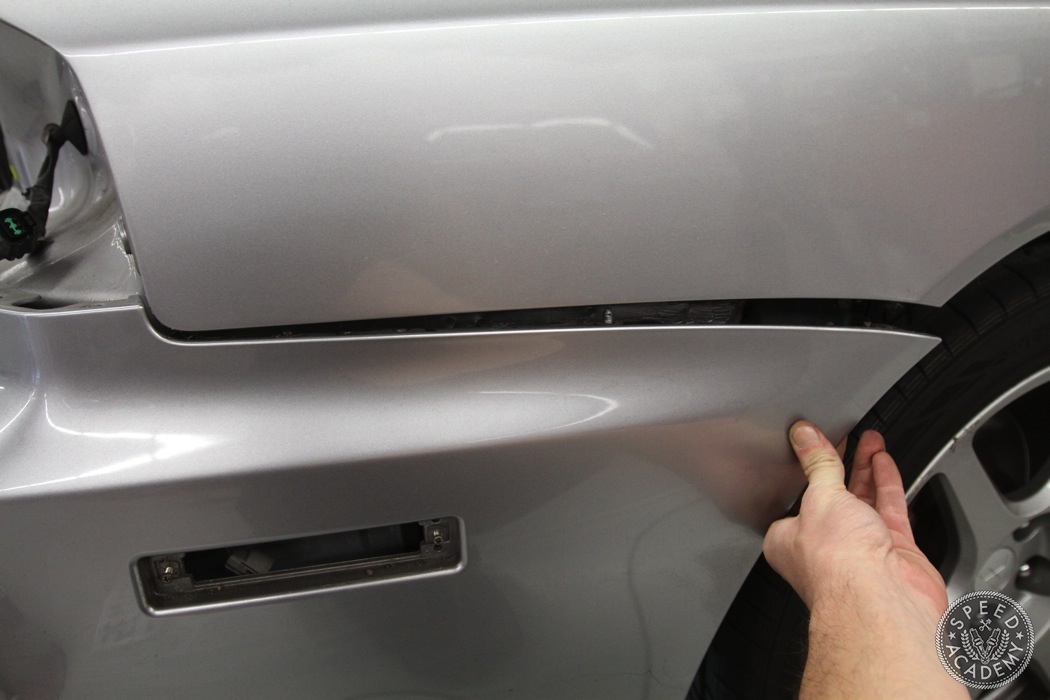 Reach around the side and push the bumper down and away from the chassis.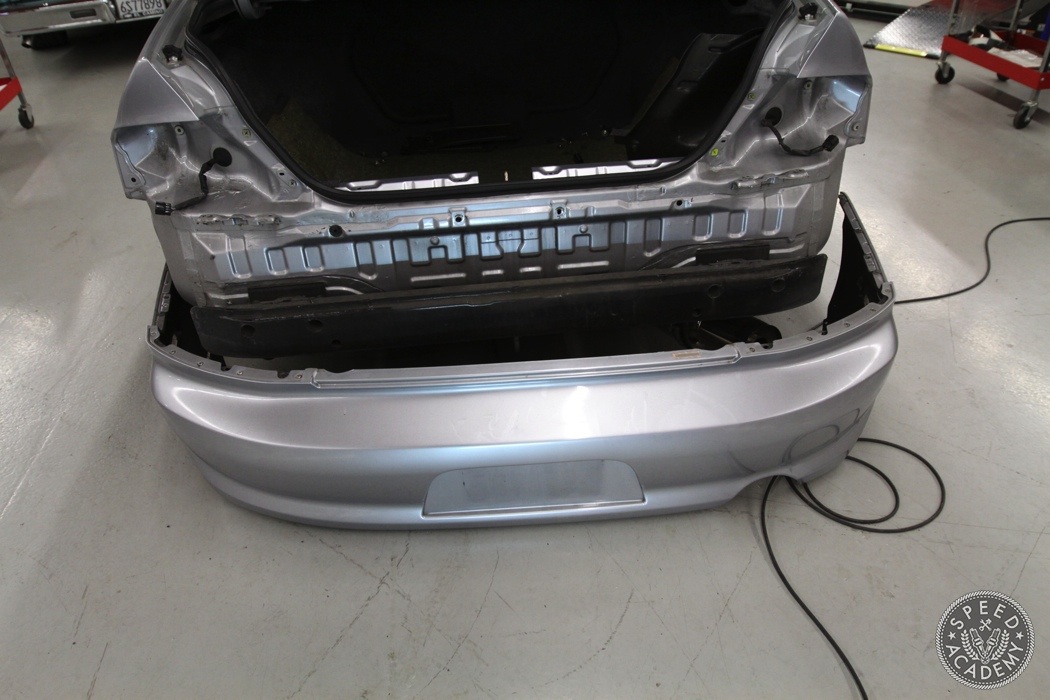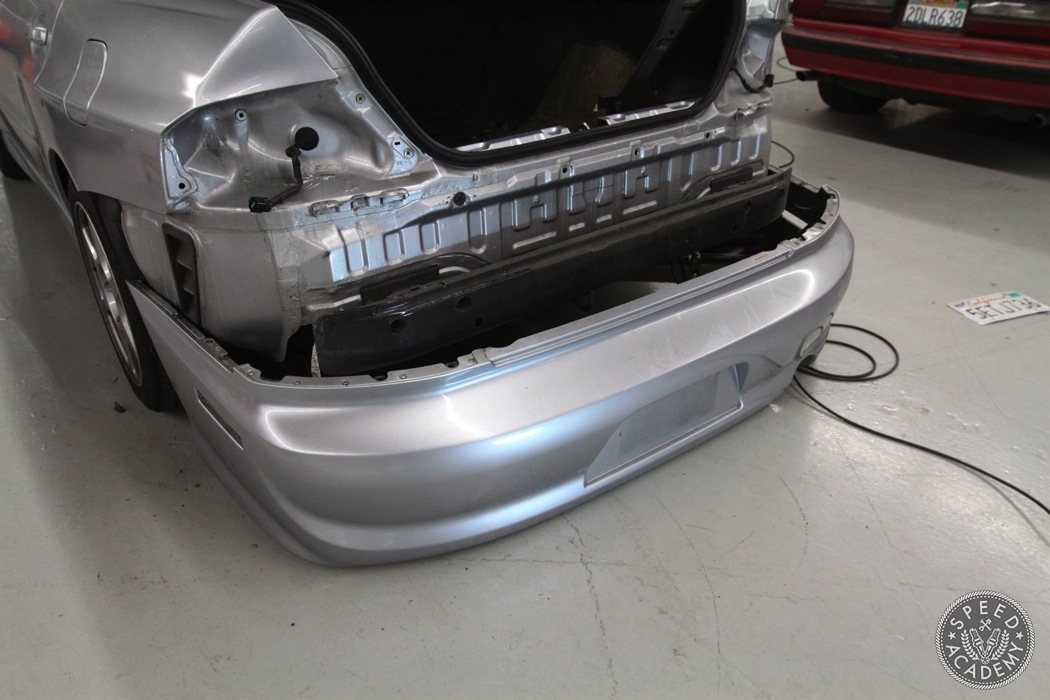 It should come off with ease but don't go pulling it too far away from the car…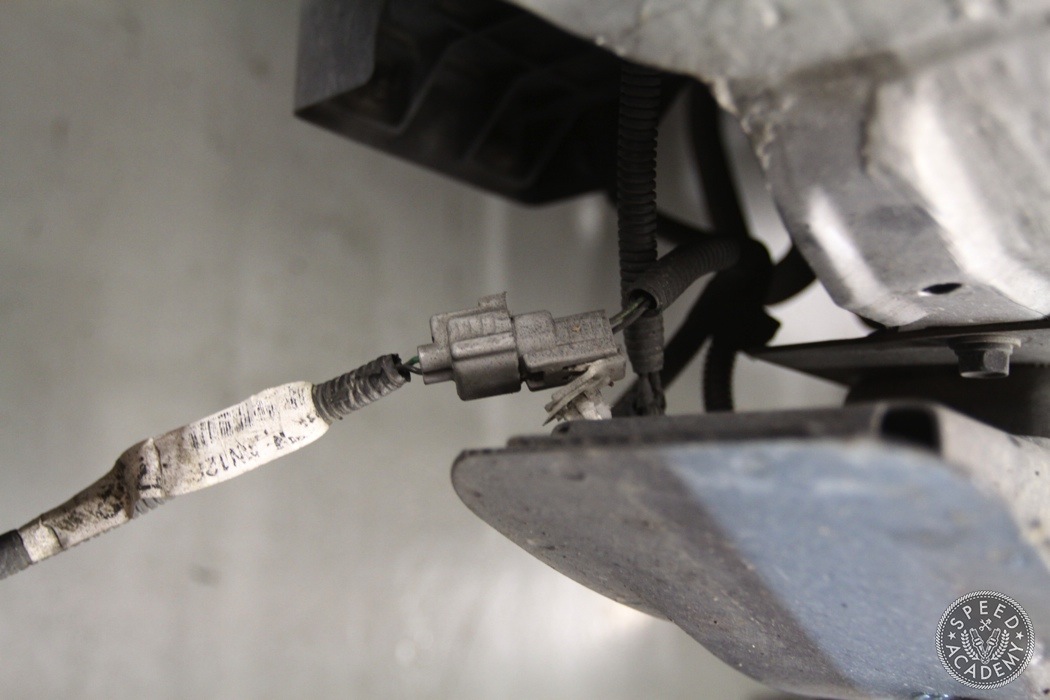 Because this plug is still connected. It's the power for the license plate lights.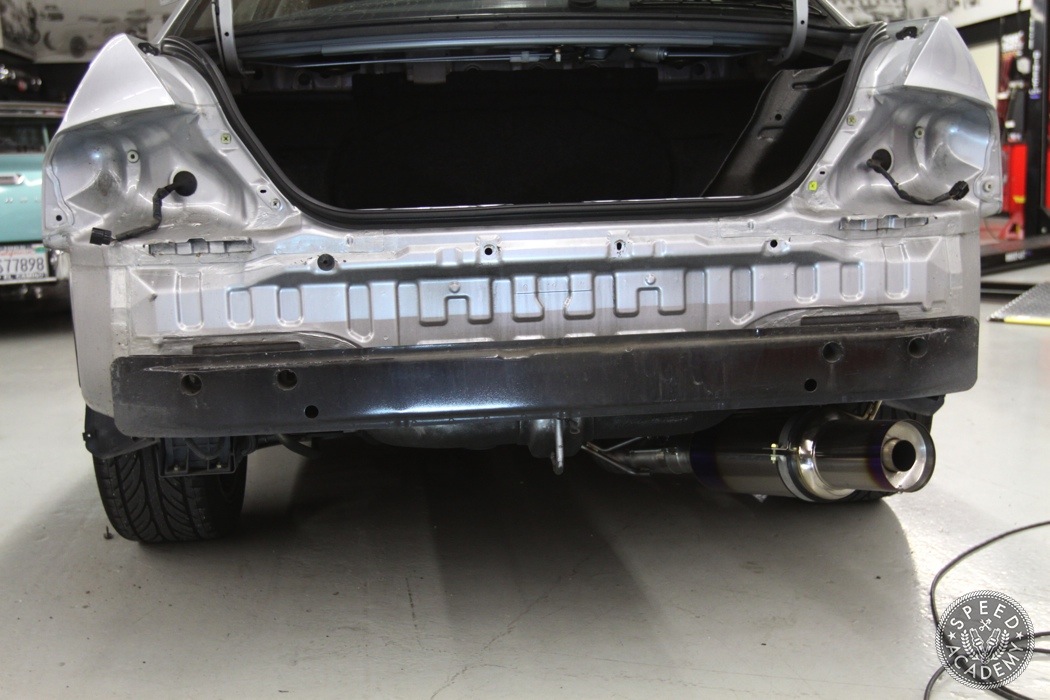 Here's where things either get easy or slightly complicated. You see that big, black, bumper reinforcement bar? Well, in it's current state it won't clear the JDM rear bumper and the simple solution is to remove it. That poses the question whether it's safe or not to do so. In my eyes, removing anything that absorbs impact during an accident is never a great idea. Both from a safety standpoint and a 'I love my car and don't want to destroy it' point. Without the reinforcement bar, even a light rear end hit can crush the rear of the car without the bar and write off your prized Evo.
There is a solution though but honestly, I'm no crash engineer expert so I can't say whether it will reduce damage or not but keeping the reinforcement bar seems like a good idea to me.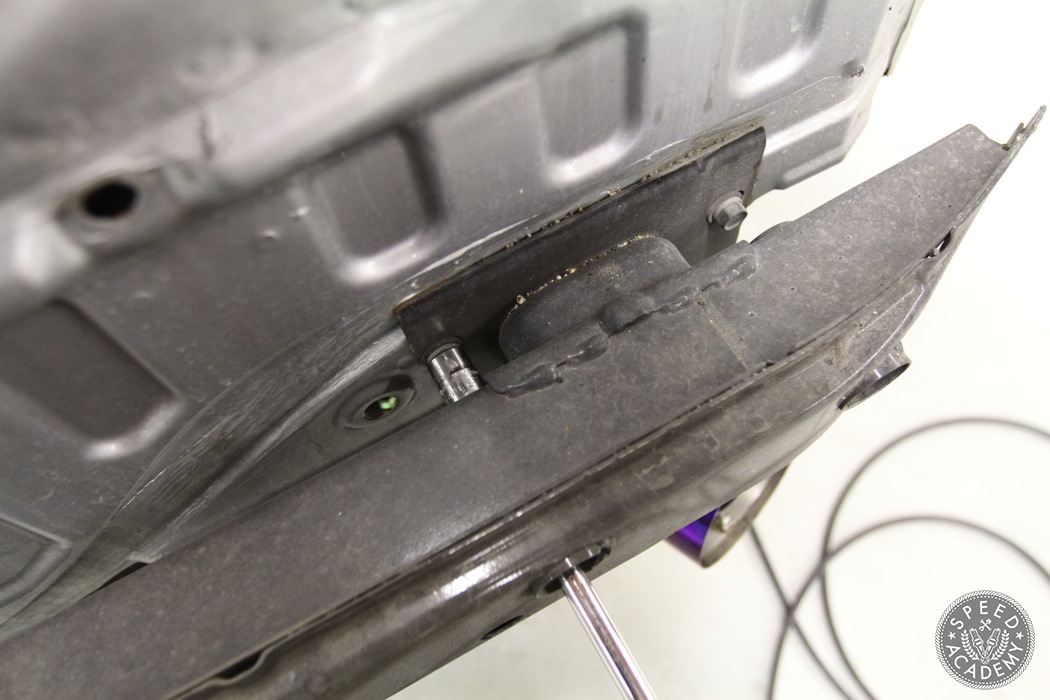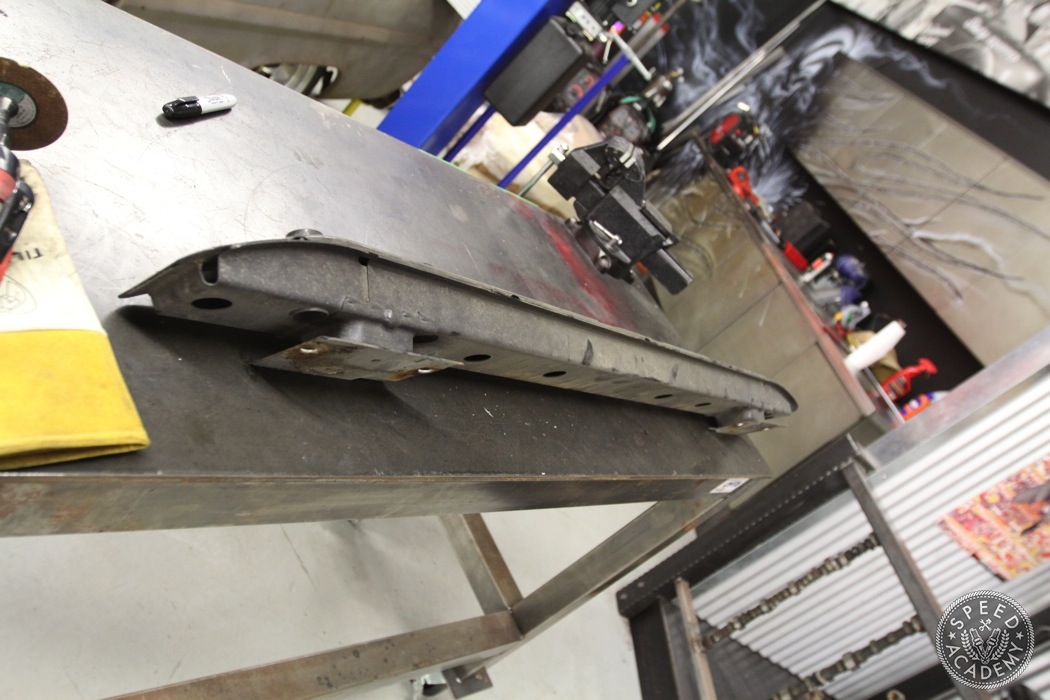 So here's how to modify it to make it fit under the JDM bumper. First though, we need to get it off the car and onto a work bench.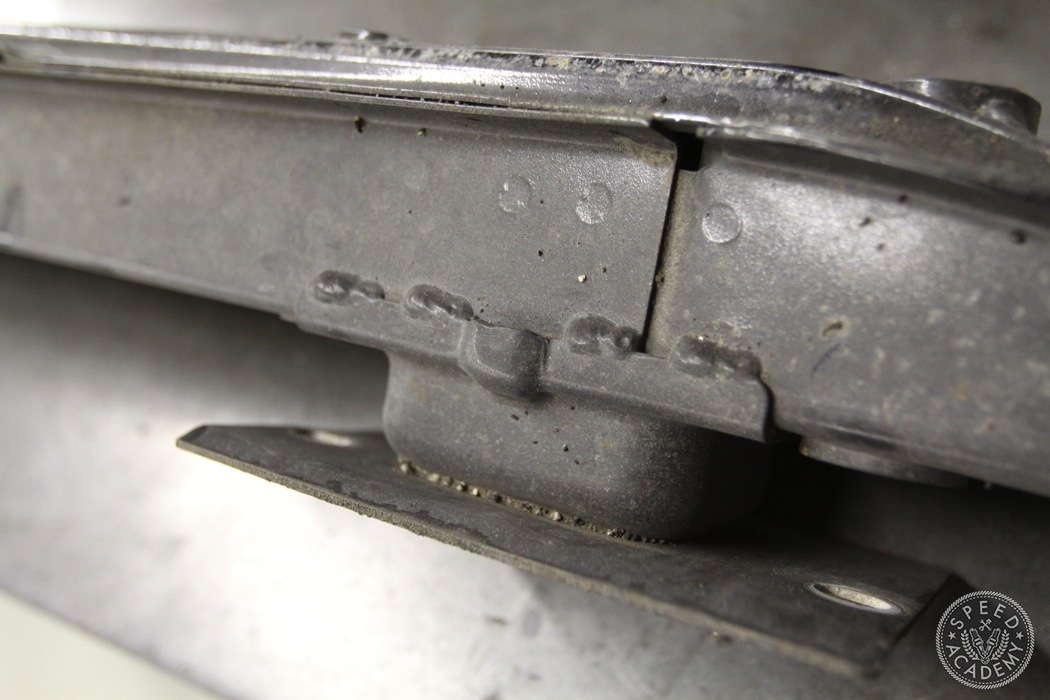 We're going to cut off the mounting brackets…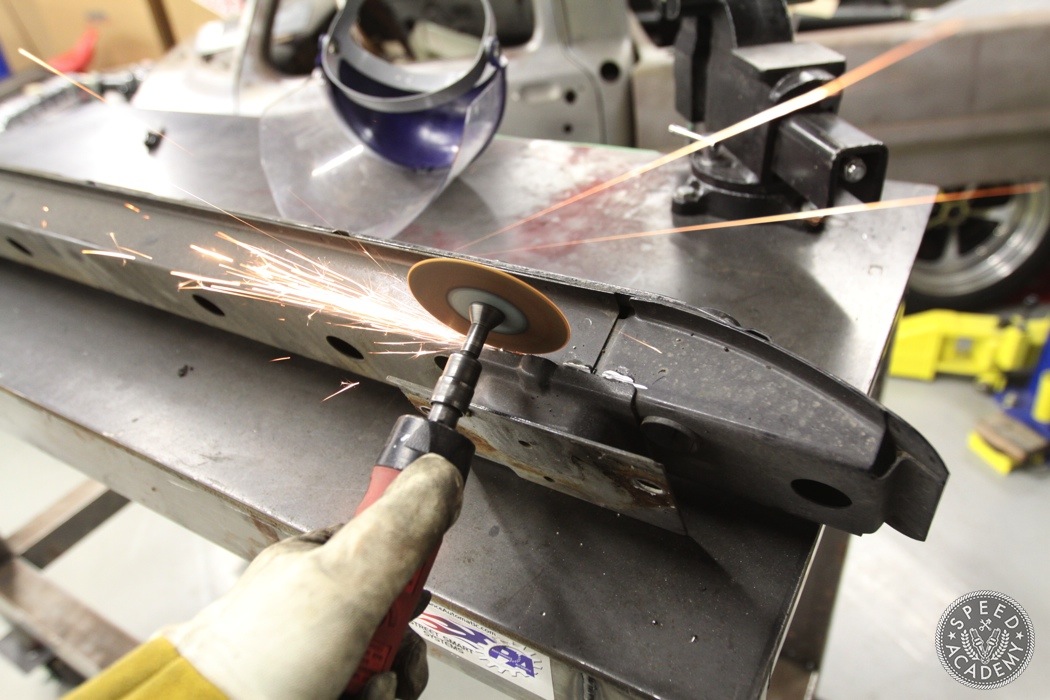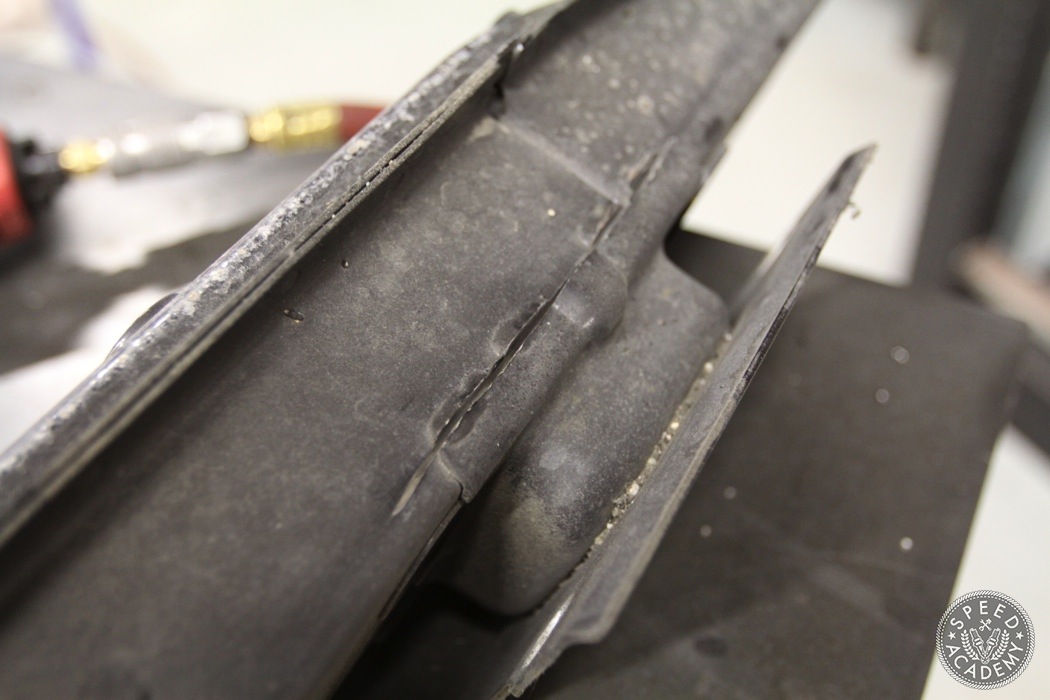 Using a die grinder, cut along the welds. What we're trying to achieve is to break the weld so we can pry the bracket from the bar.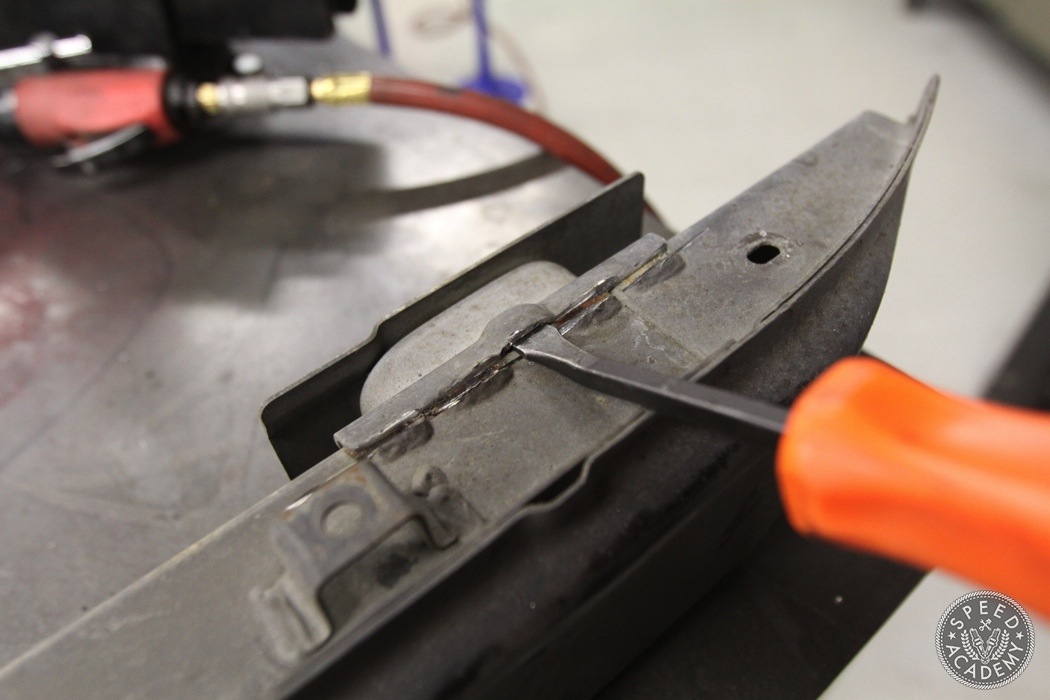 It's like Mitsubishi knew we'd be prying this piece off and built-in an ideal leverage point.